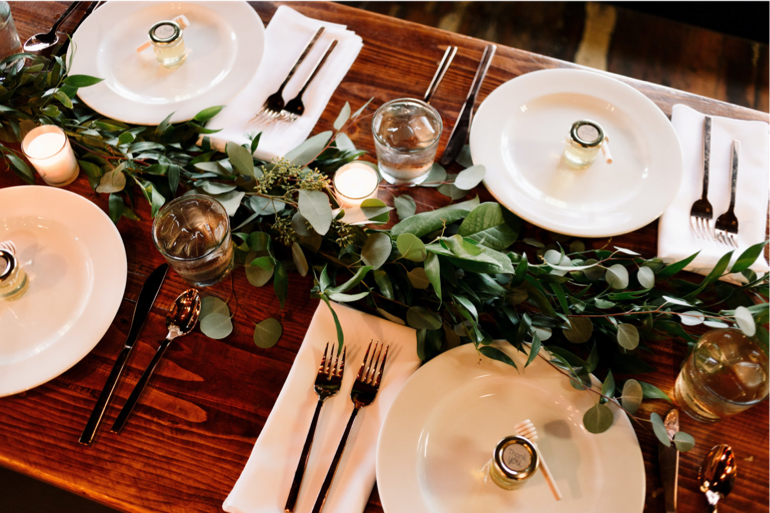 Many couples choose the default wedding decoration provided by restaurants' basic wedding services, a myriad of wedding parties end up having a similar atmosphere. I bet you don't want your wedding to be like many others, so let's make an impressive and memorable wedding party. First thing first, your choice of theme color can directly impact the party atmosphere and the guests' emotions. I have some wedding color palette trends that are expected to make a hit in 2023, let's see if it fits your style.  
Which part can be decorated in a wedding party?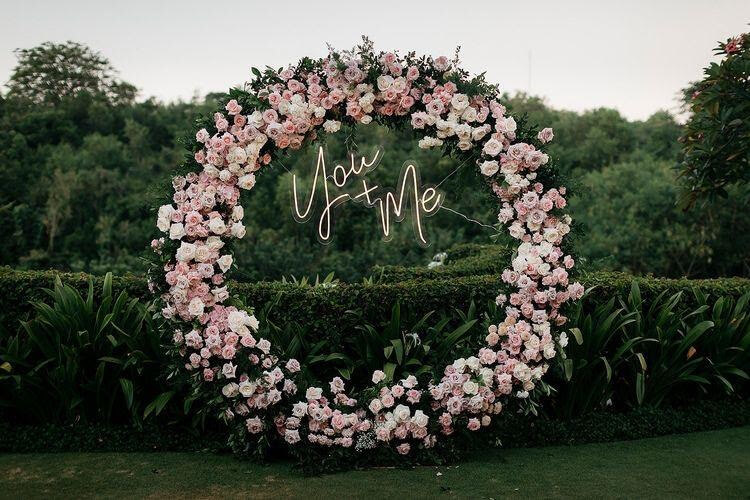 Regarding wedding decoration, we usually think of wedding gates and welcome tables only. However, the seats, bridal bouquet, lighting, hallway, cards, cake, and so on, can become more impressive if they're all in the same theme decoration. Thus It is important to have a color palette for your wedding party so everything looks harmonious together. If you're afraid you won't have enough time to take care of it all, don't worry. You can look to wedding decor services or find a wedding planner to help you prepare in the most professional way.
Plan the wedding on your own: Helpful collaborative tools for couples
Seek for professional support: Is It Worthy To Have A Wedding Planner?
Check our projects from wedding planners:  7 recommended wedding planners in Saigon - By Kiet, Love Garden, Bliss
The color trends which will be a great hit for your wedding next year 
1. Dusty rose - Faded rose petals, a hint of romantic and modern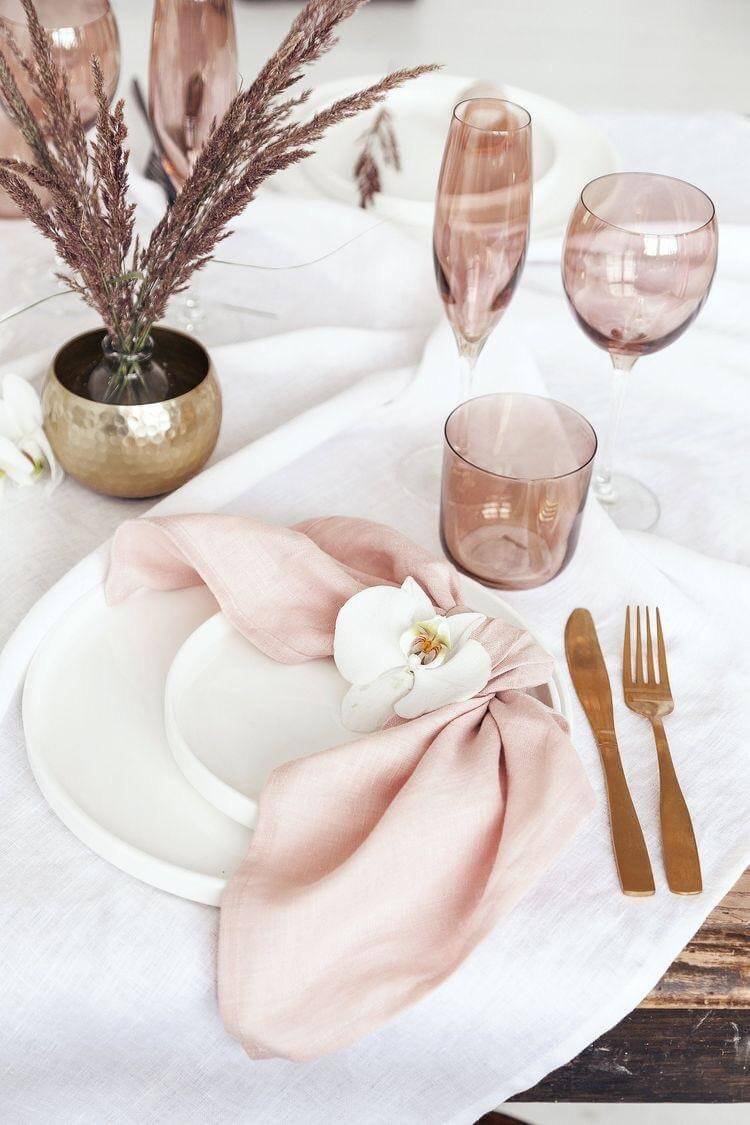 Sweet, graceful, gentle are how we usually describe the color pink. In recent years, this tone is not only a trend in the fashion industry but also in the decorative arts. When pink, especially dusty rose, is chosen to be the theme color of a wedding party, it creates a gentle and romantic space for the guests.
You can choose dusty rose as the theme color and combine it with other pink shades. If you are hesitant that all is pink will create a cheesy look, we have many other options. These colors such as white, beige, sage green, or iridescent gold that go well with dusty rose to bring out an elegant space.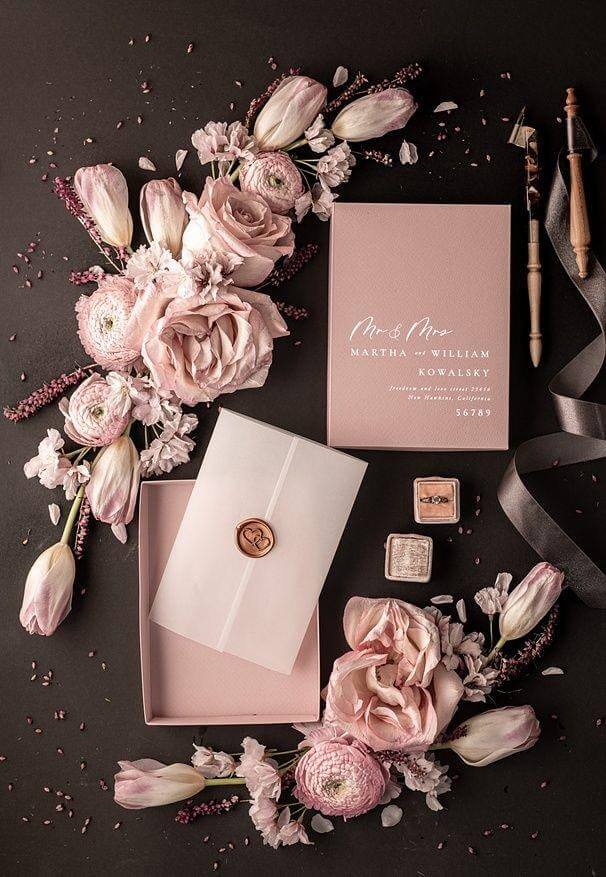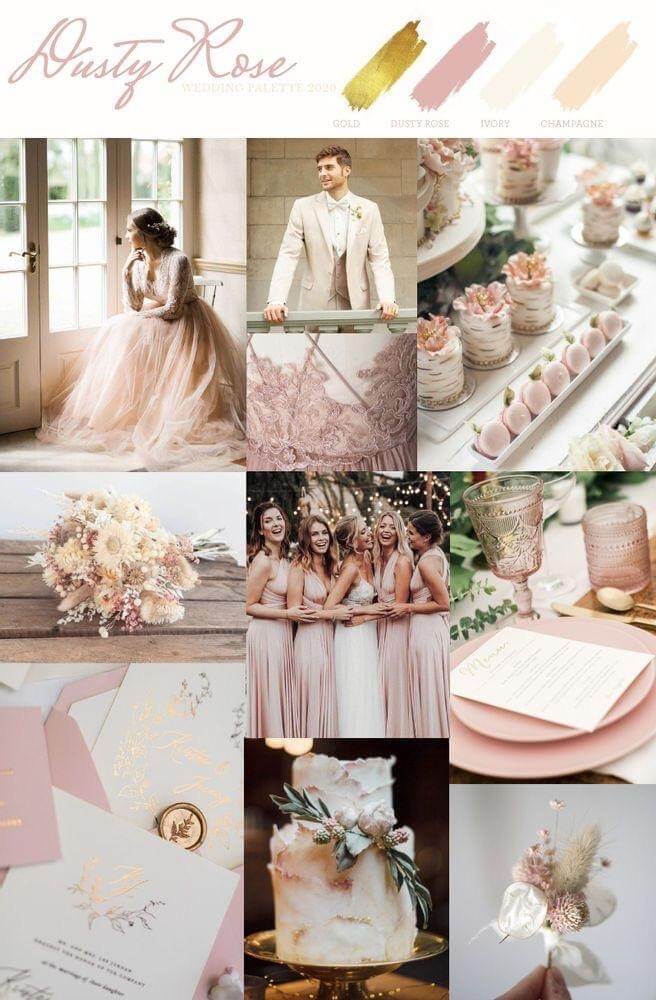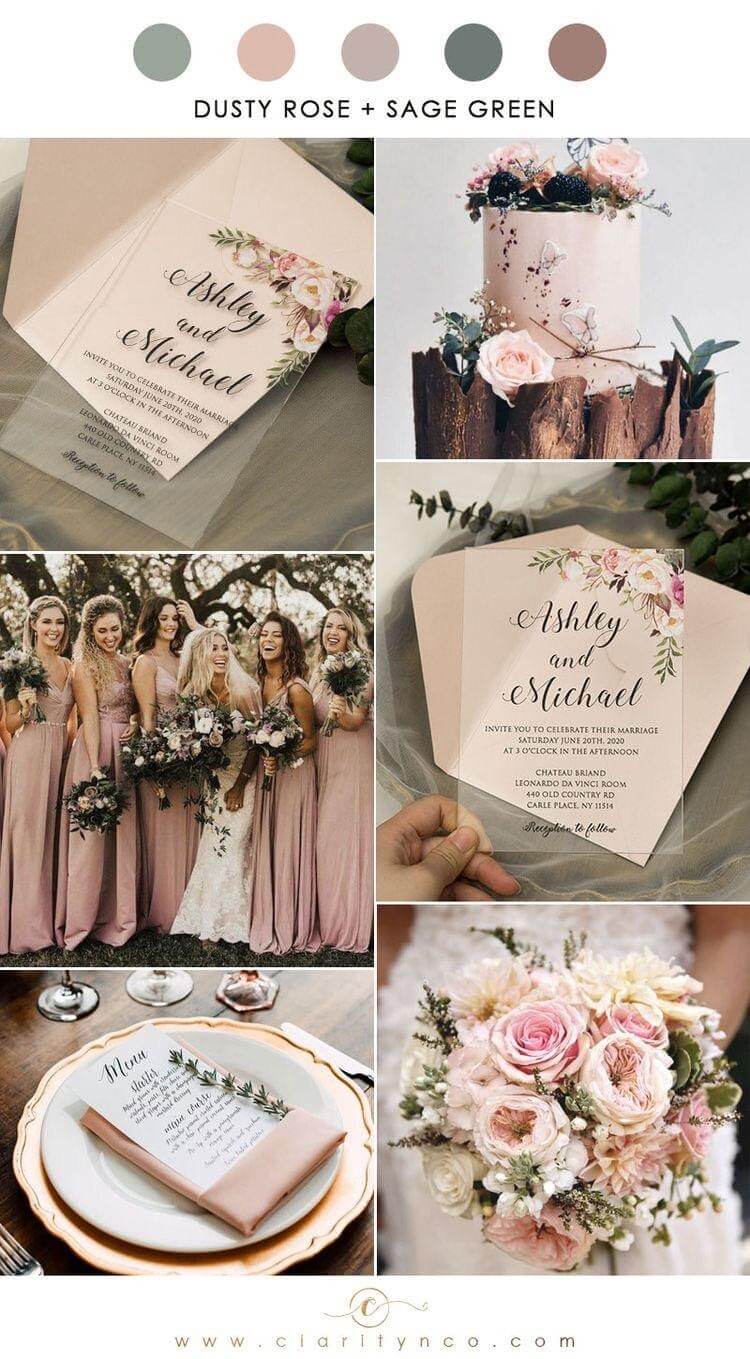 2. Neutral tone - The timeless piece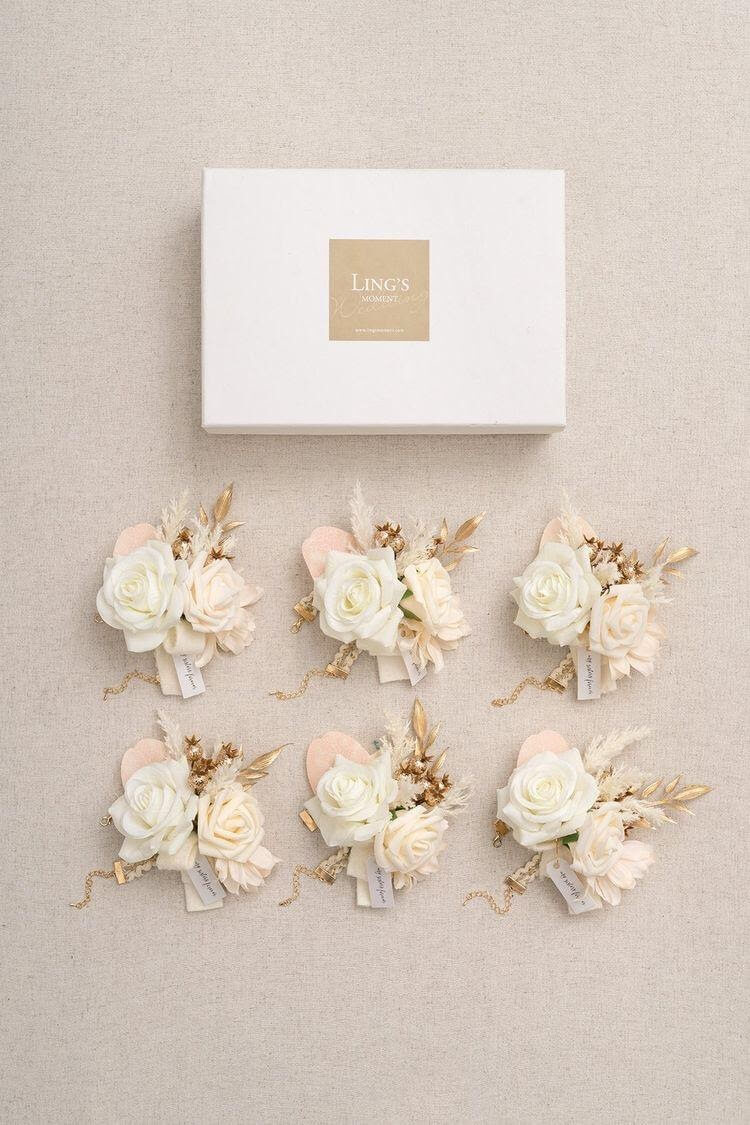 Neutral colors are always a safe choice for wedding decoration as they are never outdated. The charm of a neutral tone stands the test of time, leaving an impression on viewers for decades. You are shouting to the world that your love will always stand over the years with this wedding tone.
Neutral tone consists of many different colors, such as peach, sand, tan, or beige, which are favored in recent years.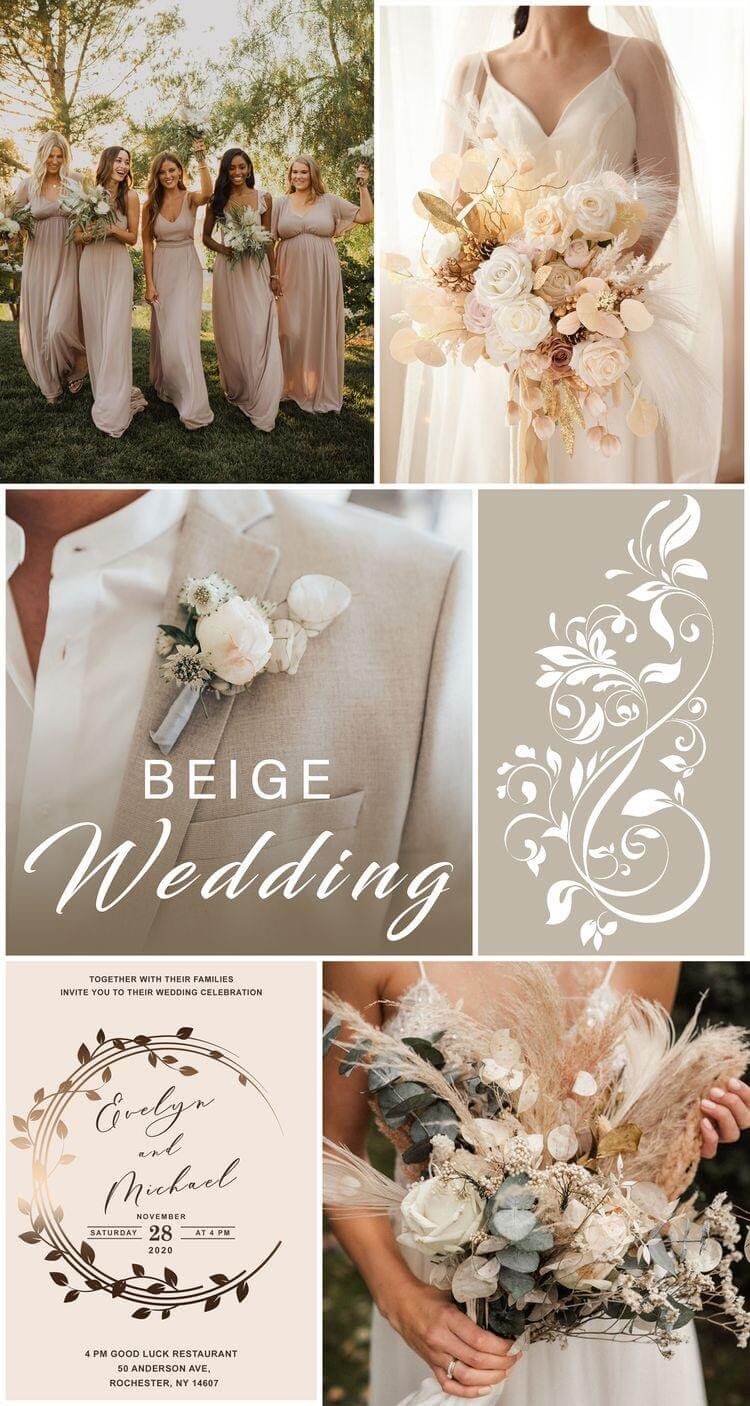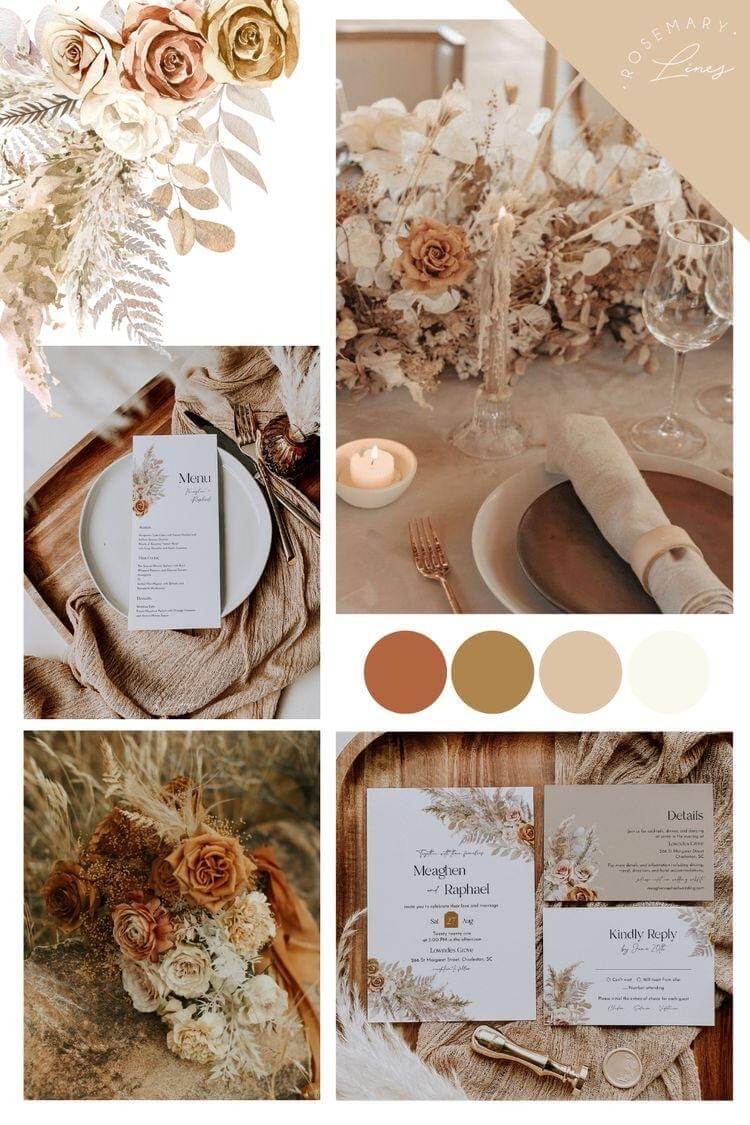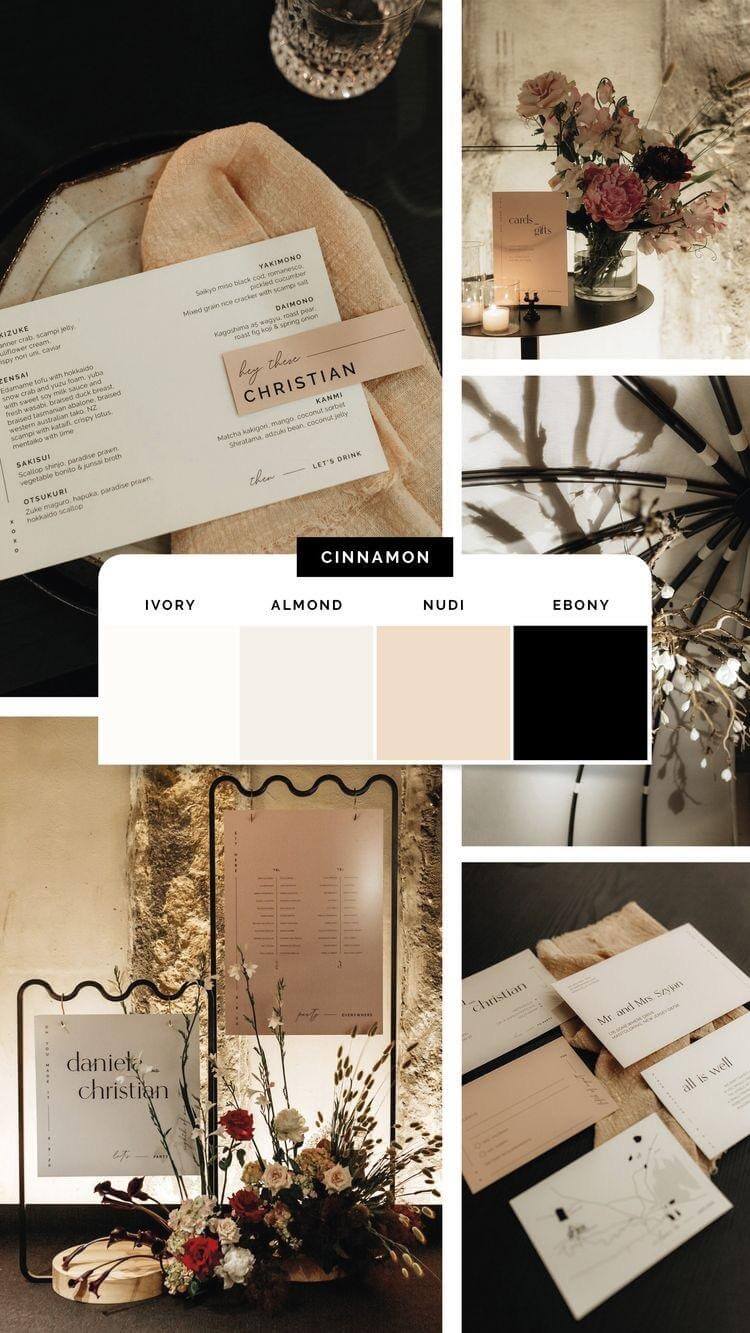 It's surprising to learn that nude color goes well with black and white. This combination makes a wedding party more elegant and luxurious.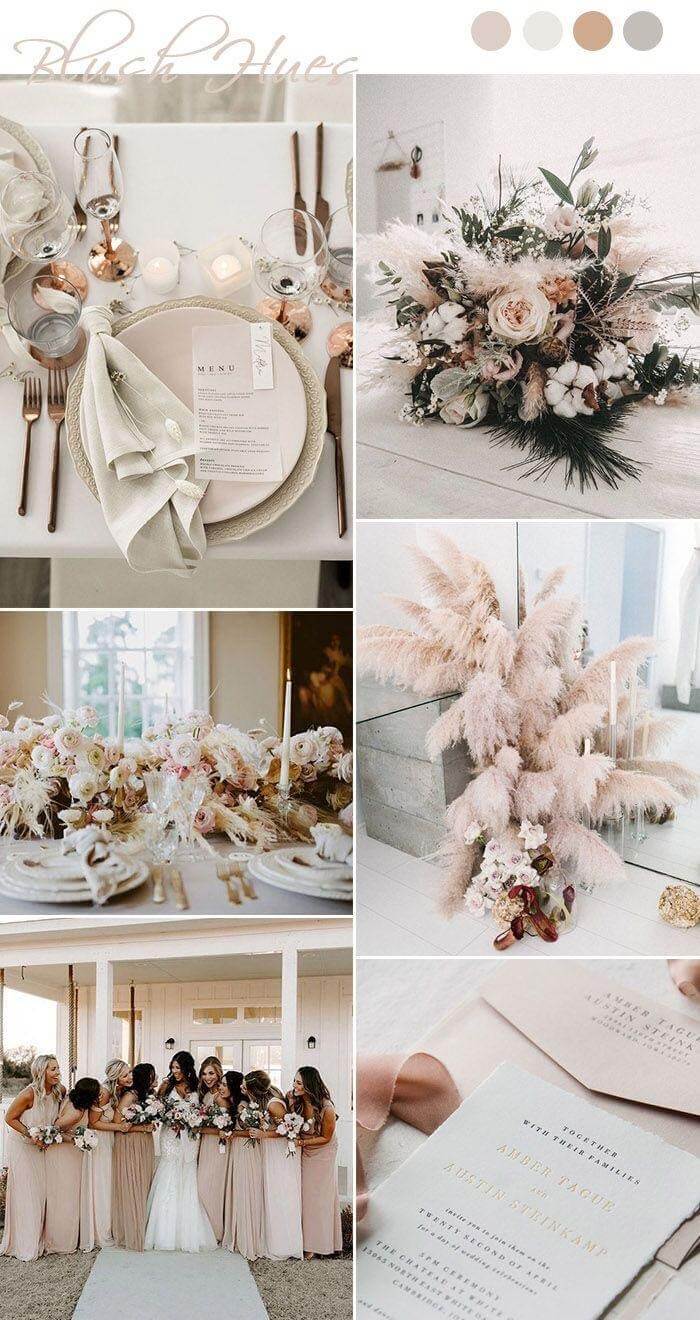 3. Greenery - immersing with nature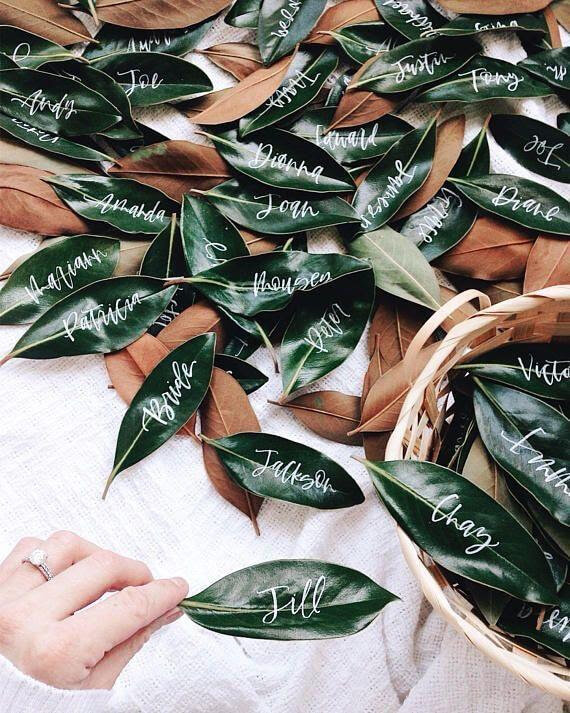 The awareness of inner peace, mental health, and self-care is rising in this decade.  People are giving more attention and care to this Earth. And as a result, natural green is becoming one of the most influential colors in the world and the wedding industry is no exception. In recent years, more and more couples have chosen a greenery theme for their wedding day to spread the green  lifestyle right at your wedding party.
On a hot summer day, a fresh and cool wedding space will help guests relax. There is nothing more wonderful than the feeling of breeze flowing through the green trees, birds chirping as they're blessing for a new couple. Besides, many studies show that green tones have the effect of relieving stress and life pressure. Let's enjoy the peaceful feeling with the one you love instead of pressures and worries.
Select the venue wisely to complete your color theme: 6 Unique spots for weddings in Vietnam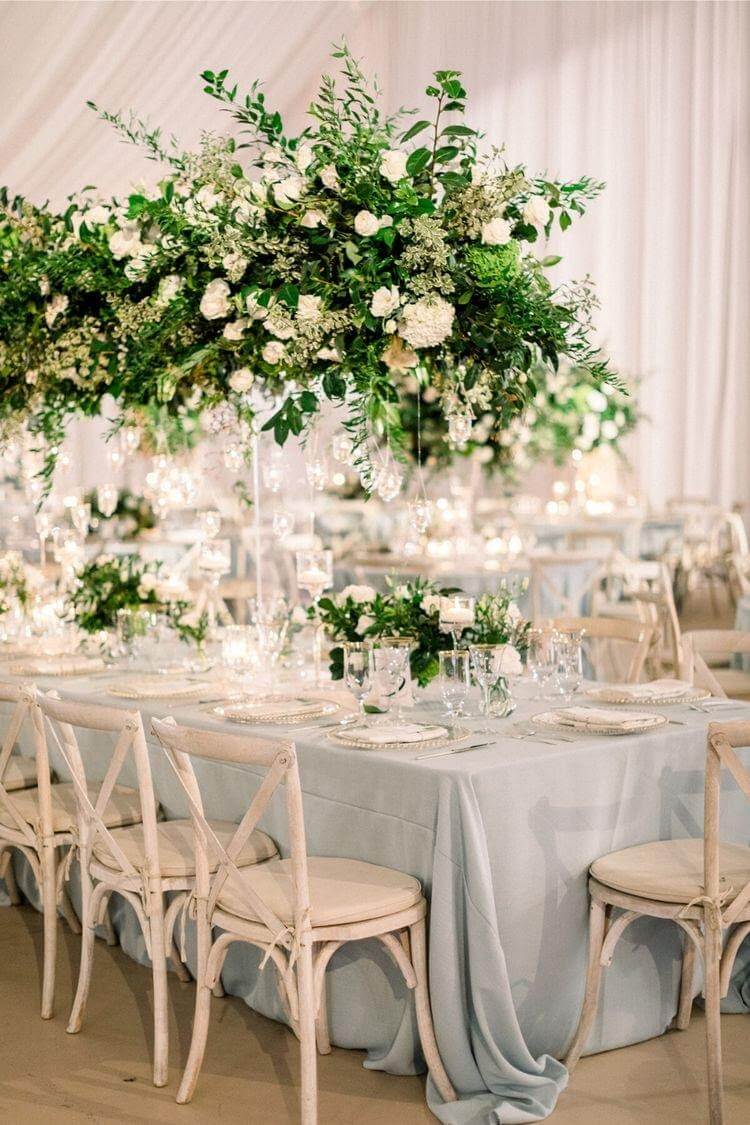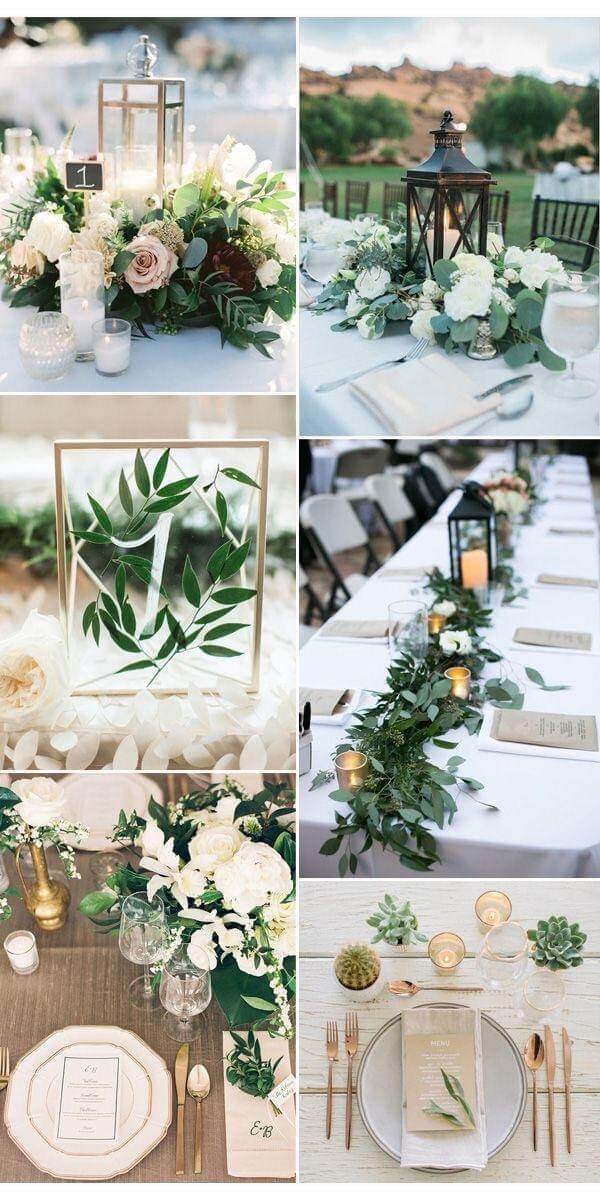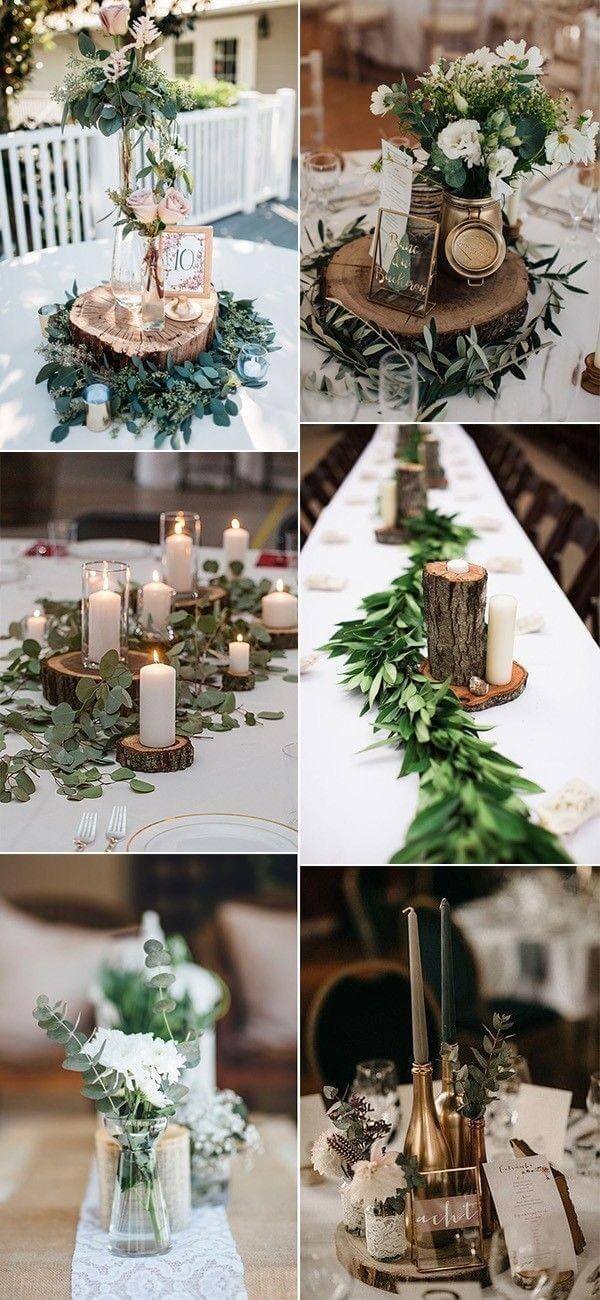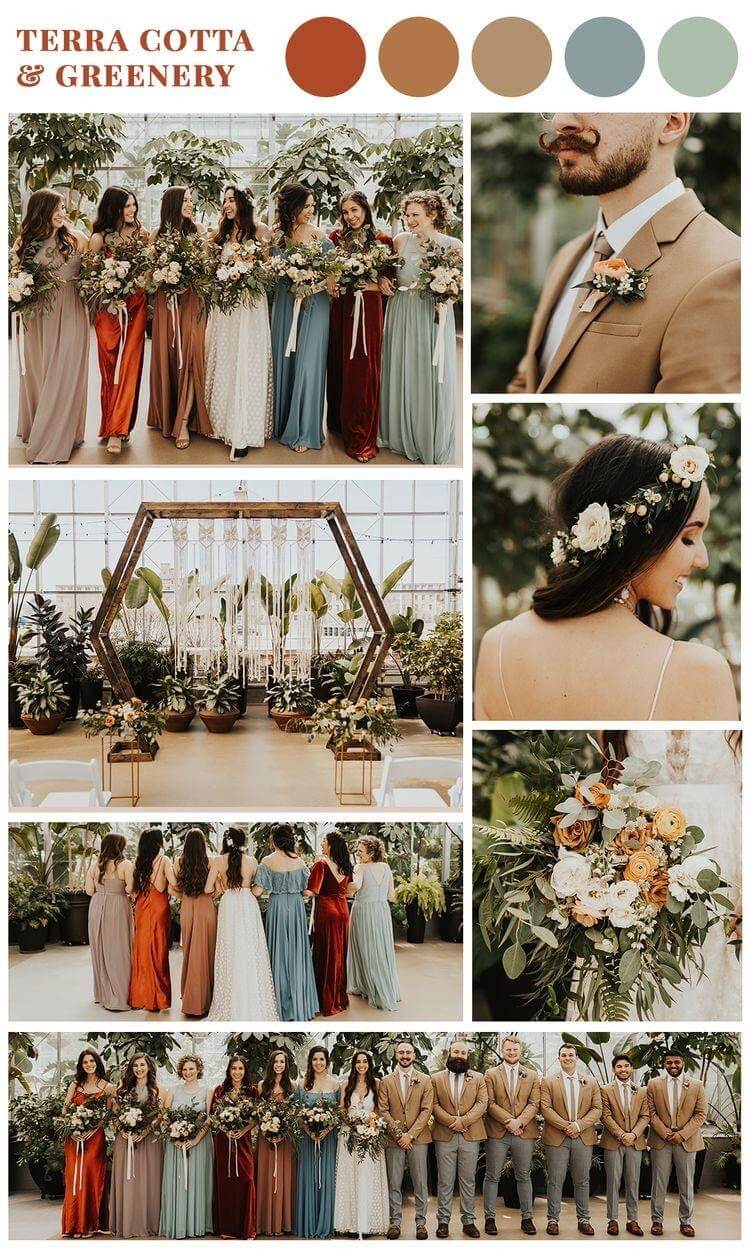 4. Dark Jewel (Gemstone Tone) - The irresistible charm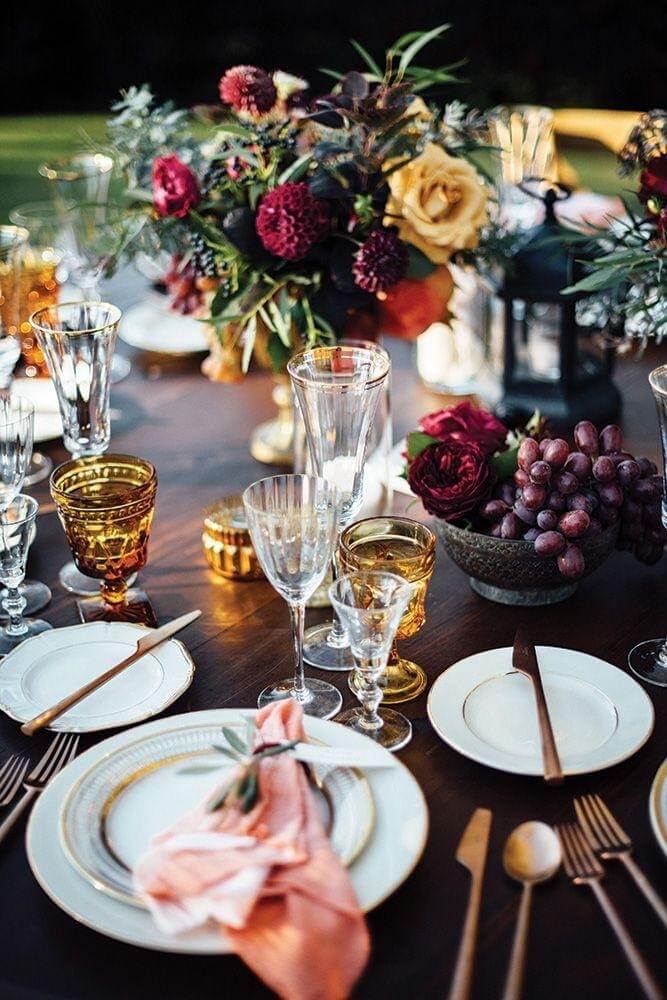 Dark Jewel adds a sexy, mysterious, and impressive touch to your wedding. This tone is inspired by the colors of gemstones such as sapphire, ruby, emerald, amber...etc. Dark jewel is the embodiment of nobility and luxury. This tone has blown away the stereotype that weddings should always be bright and sweet. Dark Jewel is a revolution that challenges the traditional perspective in the global wedding decoration field. And if you are a fan of this style, you might also want to challenge the traditional perspective of wedding rings by owning a special one: The Meaning Behind Each Kind of Treasure Stones
Read this before purchasing the engagement ring: Tips to choose engagement ring based on her style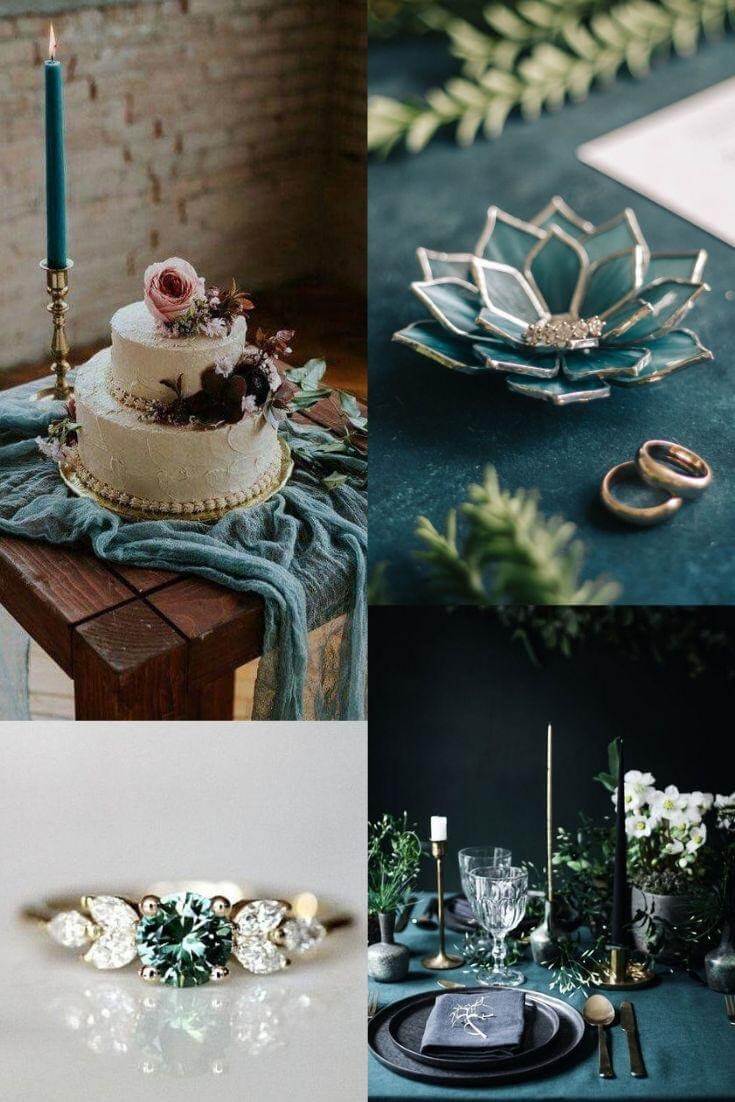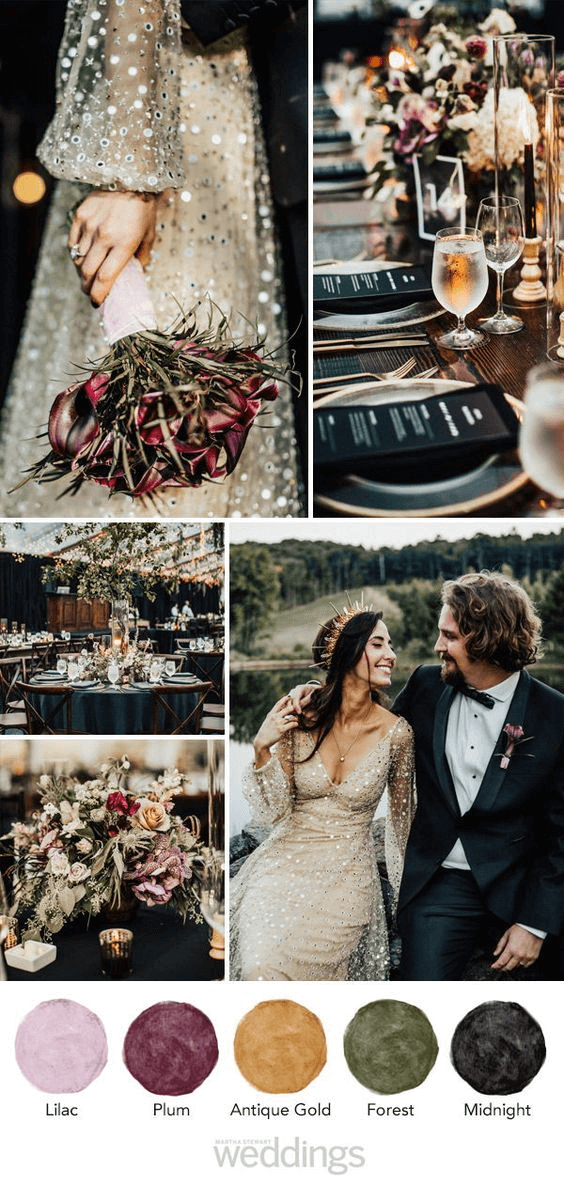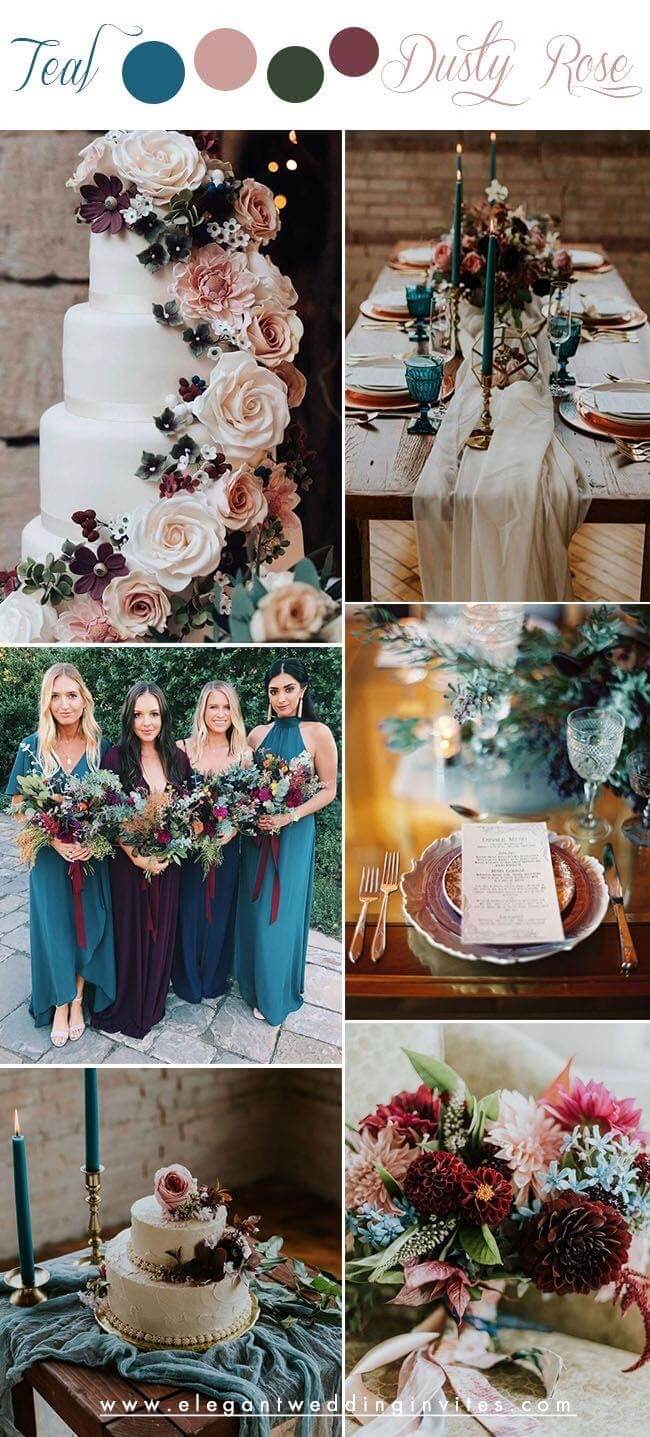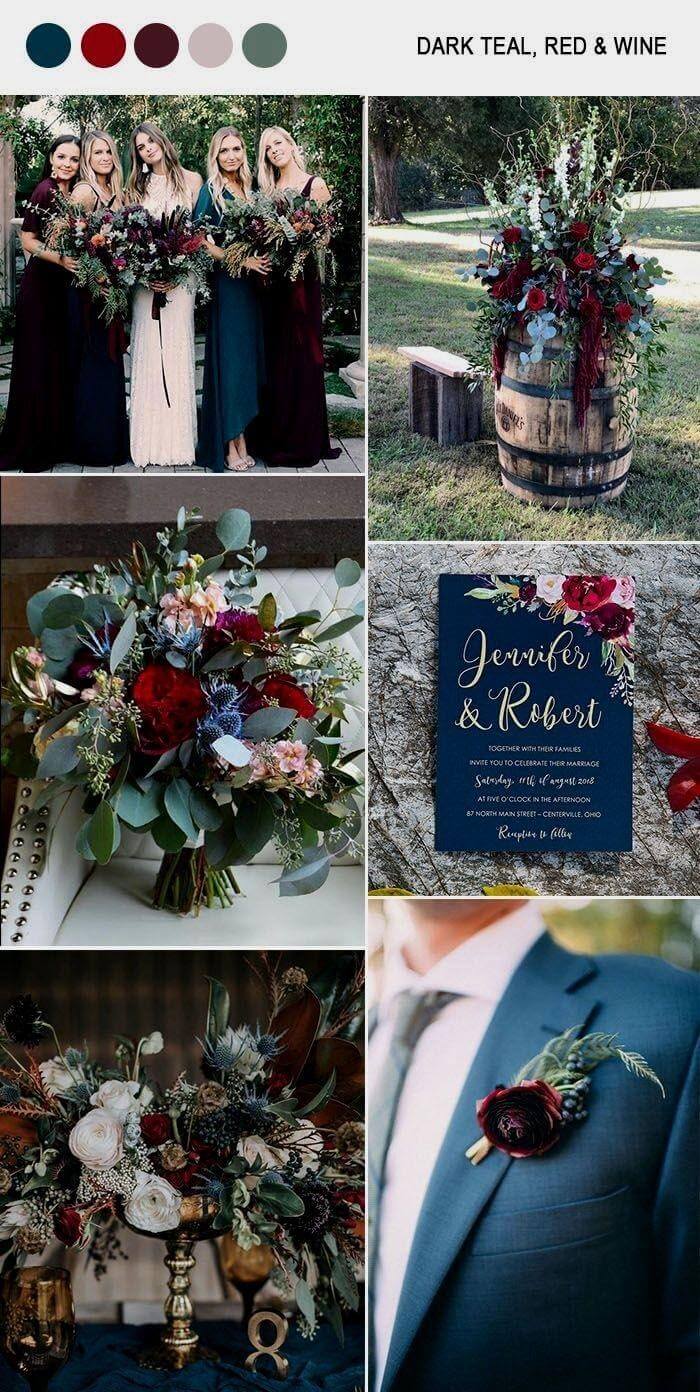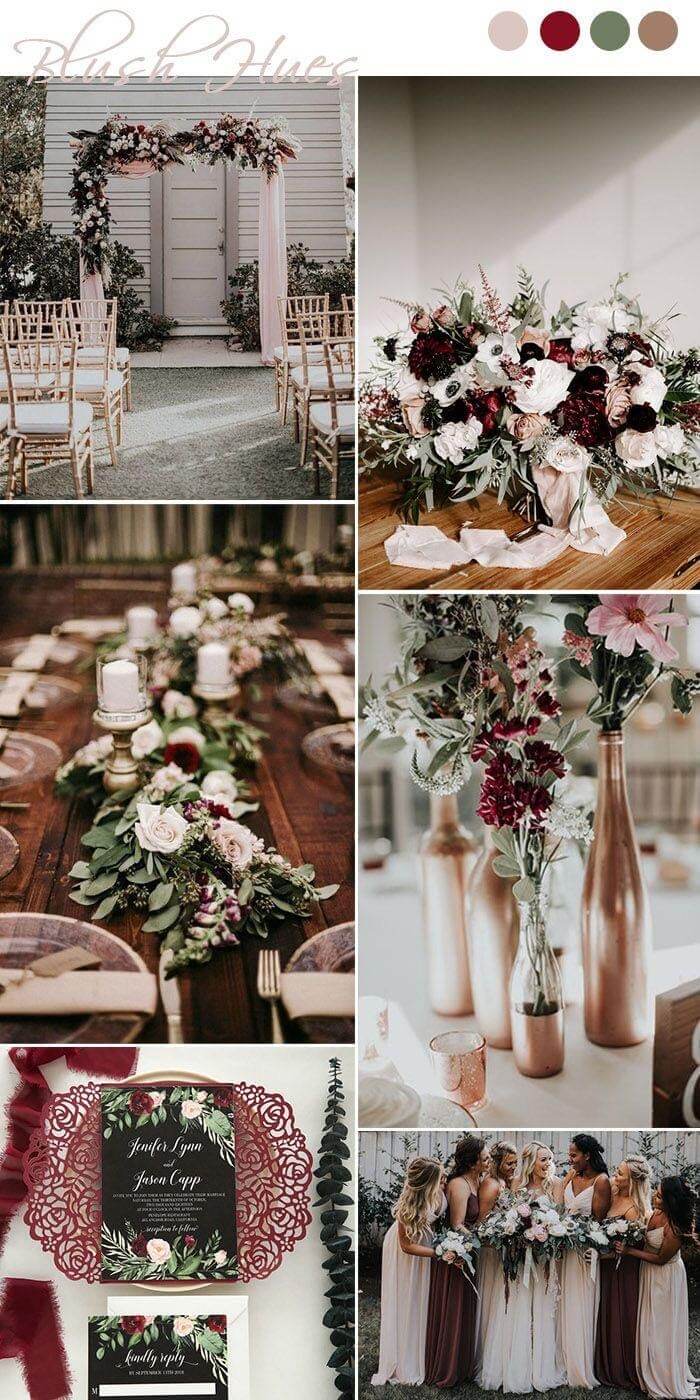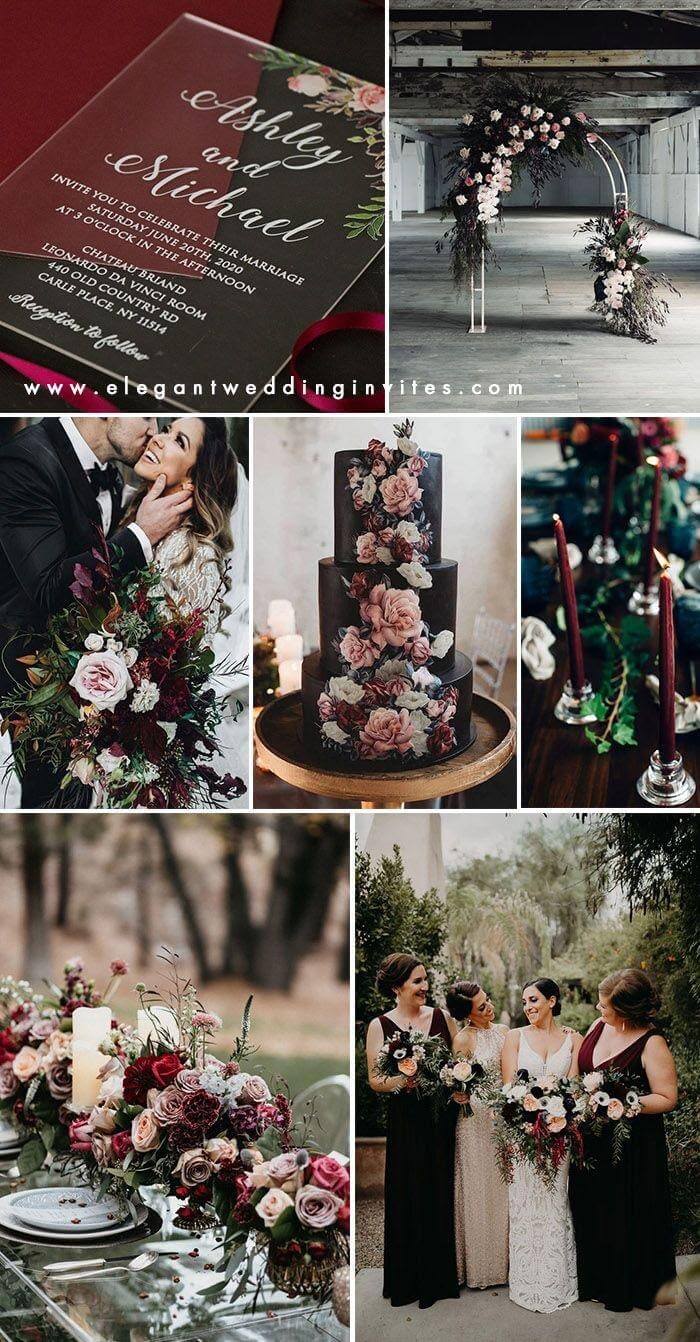 Everyone wants their wedding to be outstanding. To have a unique wedding, you could add on some fun activities for attendants, plan the romantic first look moment for just the two of you, but don't underestimate the power of color theme. Wedding decoration not only brings high aesthetics but also conveys the couples' meaningful message. Remember, 'Less Is More' is the key to succeed in your wedding plan. Select wisely, define a harmonious color palette to avoid bringing a disarranged and unsophisticated space.