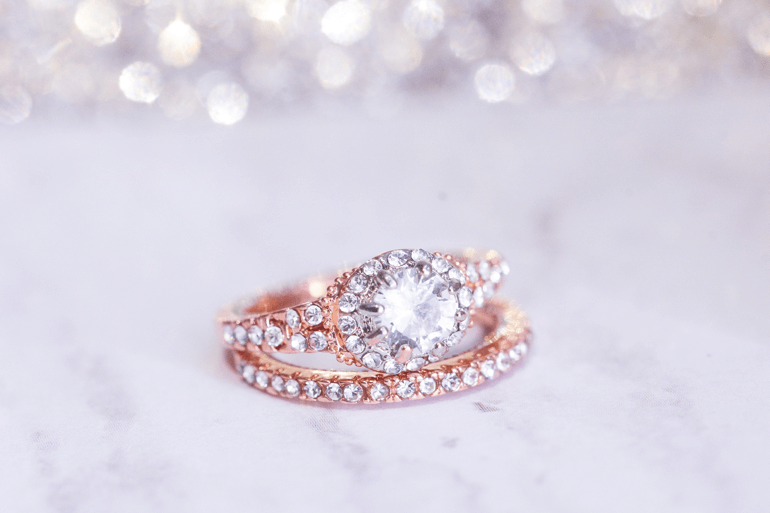 Engagement
Tips to choose engagement ring based on her style
Shopping for your significant other is not the easiest task to do. As you are about to propose to her , finding the perfect engagement ring can be challenging. How to find the perfect one that your finance will like? Turns out you can find the answer by observing her daily life. There are some factors that you should consider before making your decision. 
Working environment
Her career will surprisingly help you limit the options for your engagement ring. Why? Because an appropriate engagement ring will help her improve her image with colleagues. If she has a professional career that mostly stays in office, you can choose from a wide range of shape and style. You are free to go with unique design, engraving, multiple stones, etc…. One thing to note is you should go with the bigger center stone, especially for banking, finance or relationship-driven industry. That will add to her successful image. Your significant other is working in the creative industry? The ring should not only be unique but also has its own character. The working environment also indicates how likely the engagement ring will have to contact another surface. For example: if your girlfriend is a chef or a doctor, you shouldn't go with too much detail since it will be challenging for her to take care of the ring. A discreet one will be appreciated for those who work in risky fields such as police or army.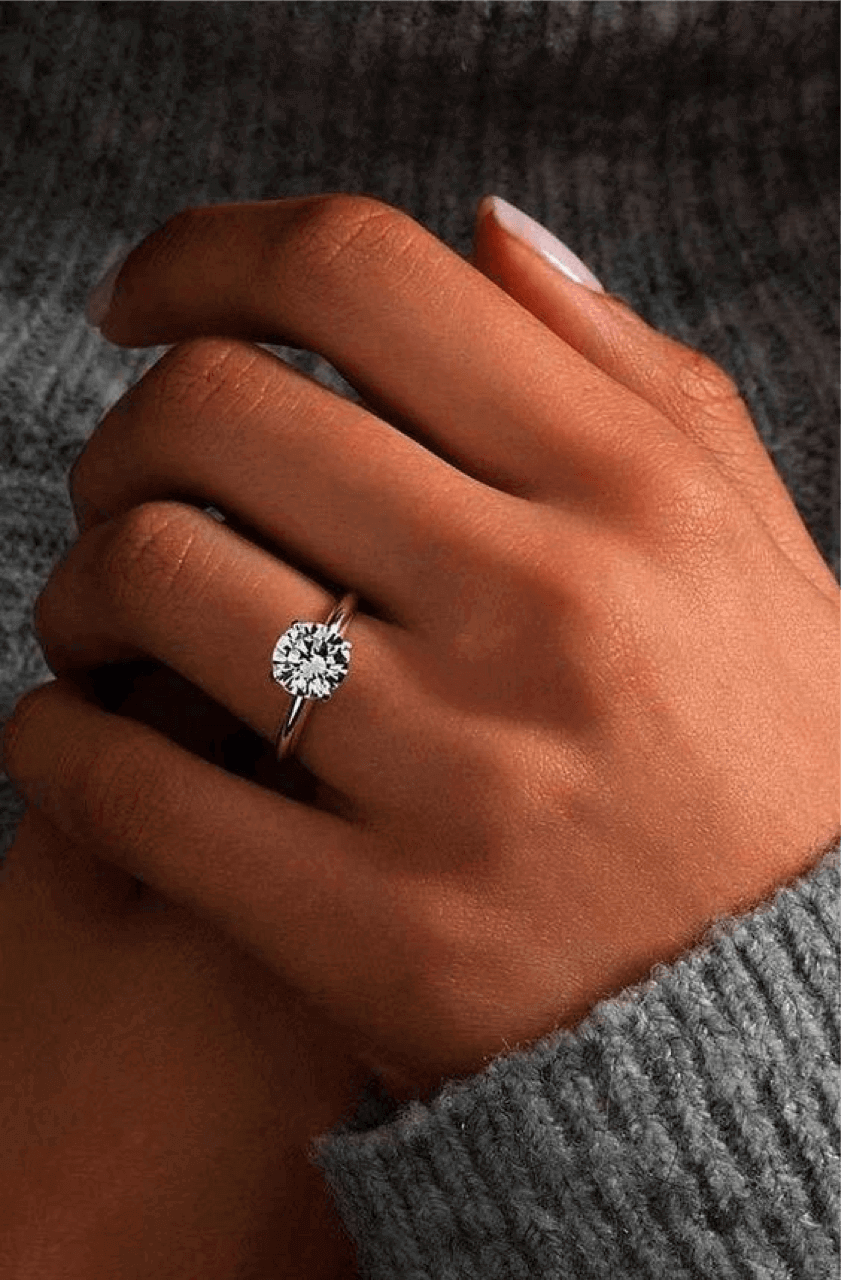 Lifestyle
As you would like her to keep the ring on most of the time, choose one that can support her lifestyle and activities that she enjoys doing. What does she normally do in her free time? Does the ring fit in those activities. For example: if your girlfriend really likes travelling, you might want to go with one that doesn't stand out too much so that she won't become a target on her trip. If she likes gardening, a low setting or cushion halo ring might not work out due to the need of using hands. You should choose an engagement ring that can stand the work that she does on a frequent basis and blend in easily with her crowd.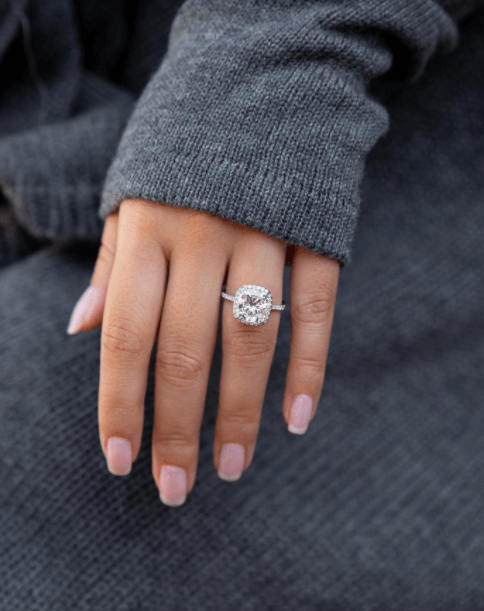 Active level
The more active she is, the less you should put on her rings. Don't let it get into her way. While it is advised that you take off accessories when playing sport, some people can be forgetful. Also, it is inconvenient to constantly have to take off your engagement ring if you go to the gym twice a day. You should be the thoughtful one and choose a suitable engagement ring. If she is very active and plays competitive sport, it would be safer to go with a thicker band and more stable settings such as the bezel setting. You can opt for the solitaire or prong settings if she is more of a bookworm or not too active.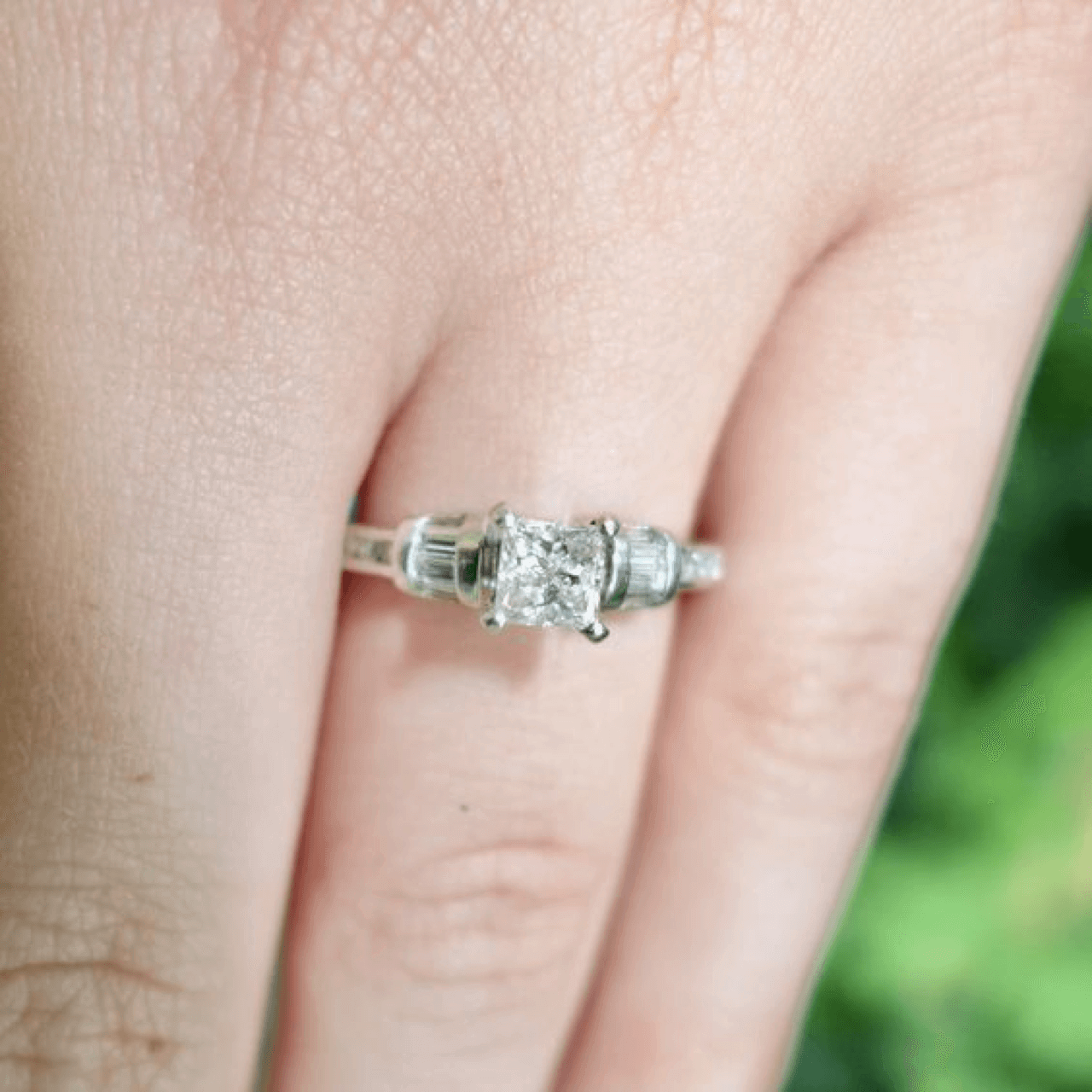 Wardrobe
You can tell a lot by looking at a woman's wardrobe. Paying attention to what she wears on a daily basis will help you identify your ring selection. Try to find one that matches her fashion taste as well. Simple and casual fiance will enjoy the timeless and elegant engagement ring like the solitaire. If she is into bohemian, you can pick an antique one. In case you are dating a trend setter, she will prefer one that is unique and modern such as the halo or geometric cut. It will also be nice to pick a material that fits her current jewelry collection. Whether it is gold, rose gold or platinum, it should go well with other accessories that she has already had so that she can mix and match easily. Sometimes, it doesn't need to be diamond. You can choose other precious stones that she likes and appreciates as well.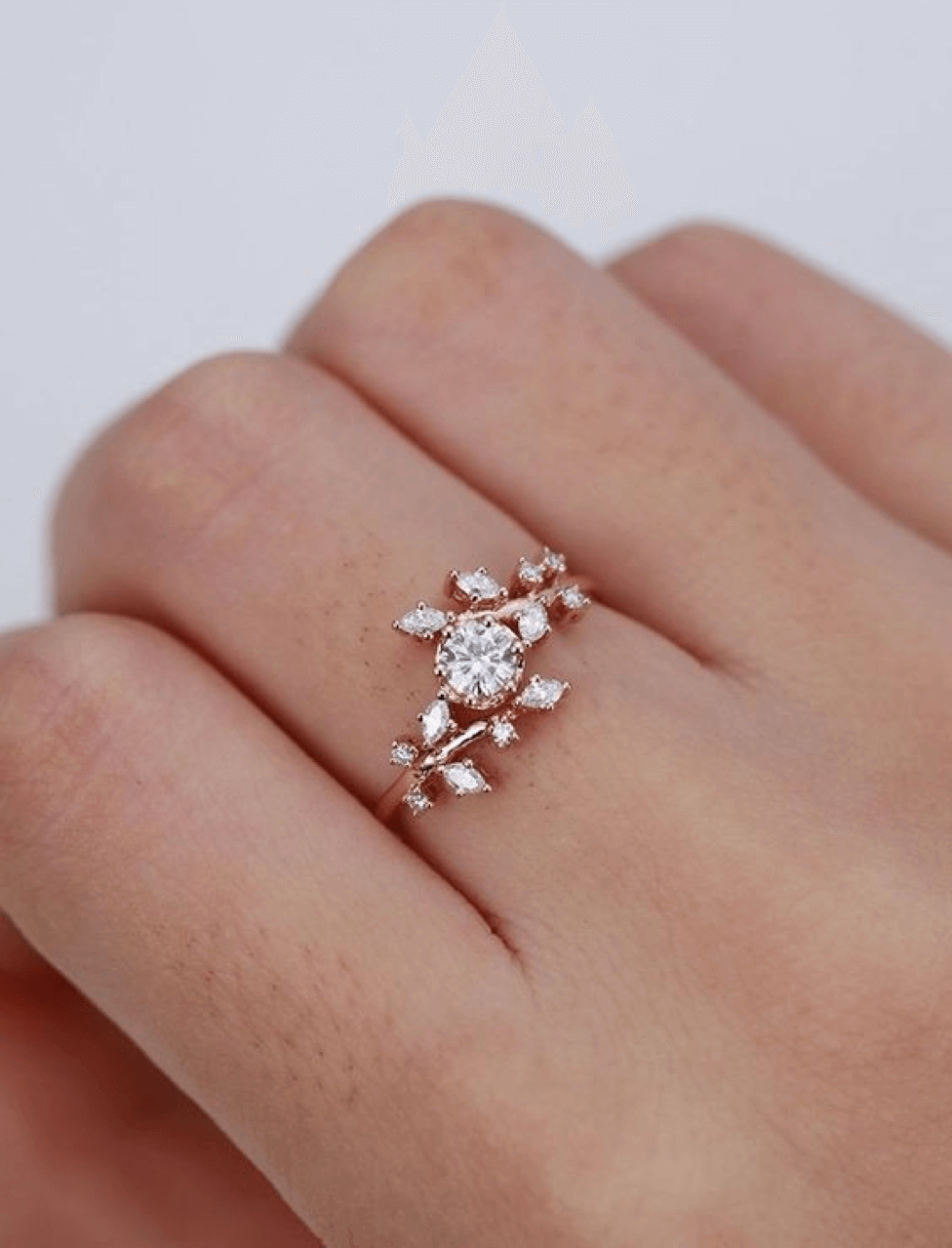 Jewellery wear habit
Another factor that you should consider is how frequent she will wear the ring. Each person has a different preference when it comes to wearing jewelry. Some really like having one and never let them go off their hands. Others might not have them on all the time but leave them off when they go to sleep, take a shower or work out. You should choose one that fits her frequency of usage. If she wants to stick to the wedding ring all the time, a thicker band should be a good choice. It sits better on her fingers. You should also avoid low setting or small accent stones due to the risk of damage. In case she has a very cautious habit removing her ring in most activities, you can go with the thinner band and big stone. She will pay attention and keep the ring well. The eternal band is also a good option in this situation. Since an eternal band has a lot of connection and small stones, it fits better with those who are not too inclined to remove their engagement ring.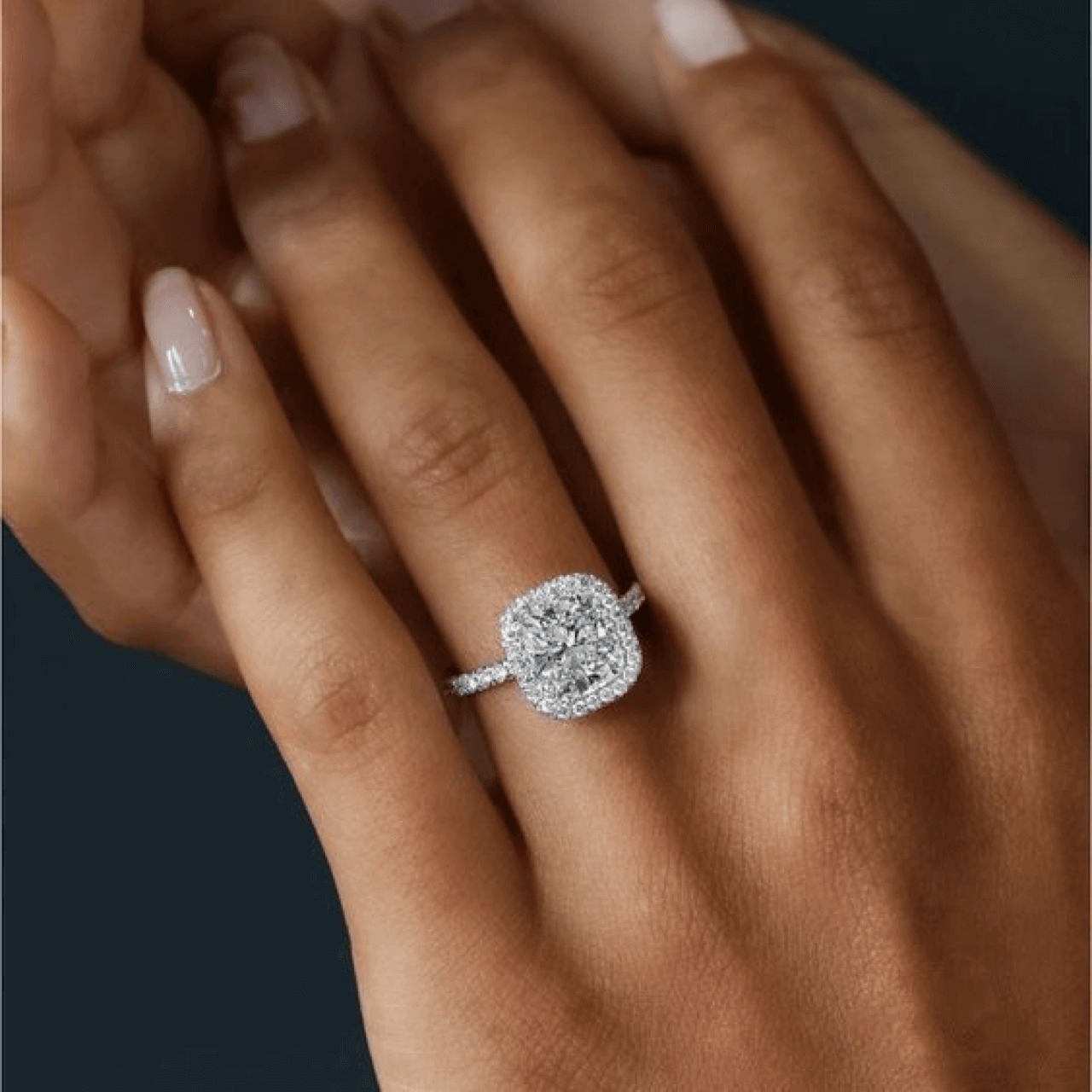 Finger shape
The engagement ring should complement her finger. As you choose your option, you should reflect on her finger length and width to choose the suitable one. If her finger is on the shorter side, a longer shaped diamond like pearl or oval is preferred as it makes the finger look longer. You should also go with a thin band rather than a thick one so that it won't occupy too much of her finger. On the other hand, simple cuts such as princess or round are good options for longer fingers. You can go with more complex details to make the ring stand out on her hand. The width of her finger is another factor to think about. The rule is not to make it too overwhelming on her fingers. Ladies with slim hands will prefer thin bands and not too big stones while thick bands go well with the wide one. Last but not least, the knuckle is also important. If she has decent knuckles, you might not want to draw attention to her rings with a thick band and bigger settings.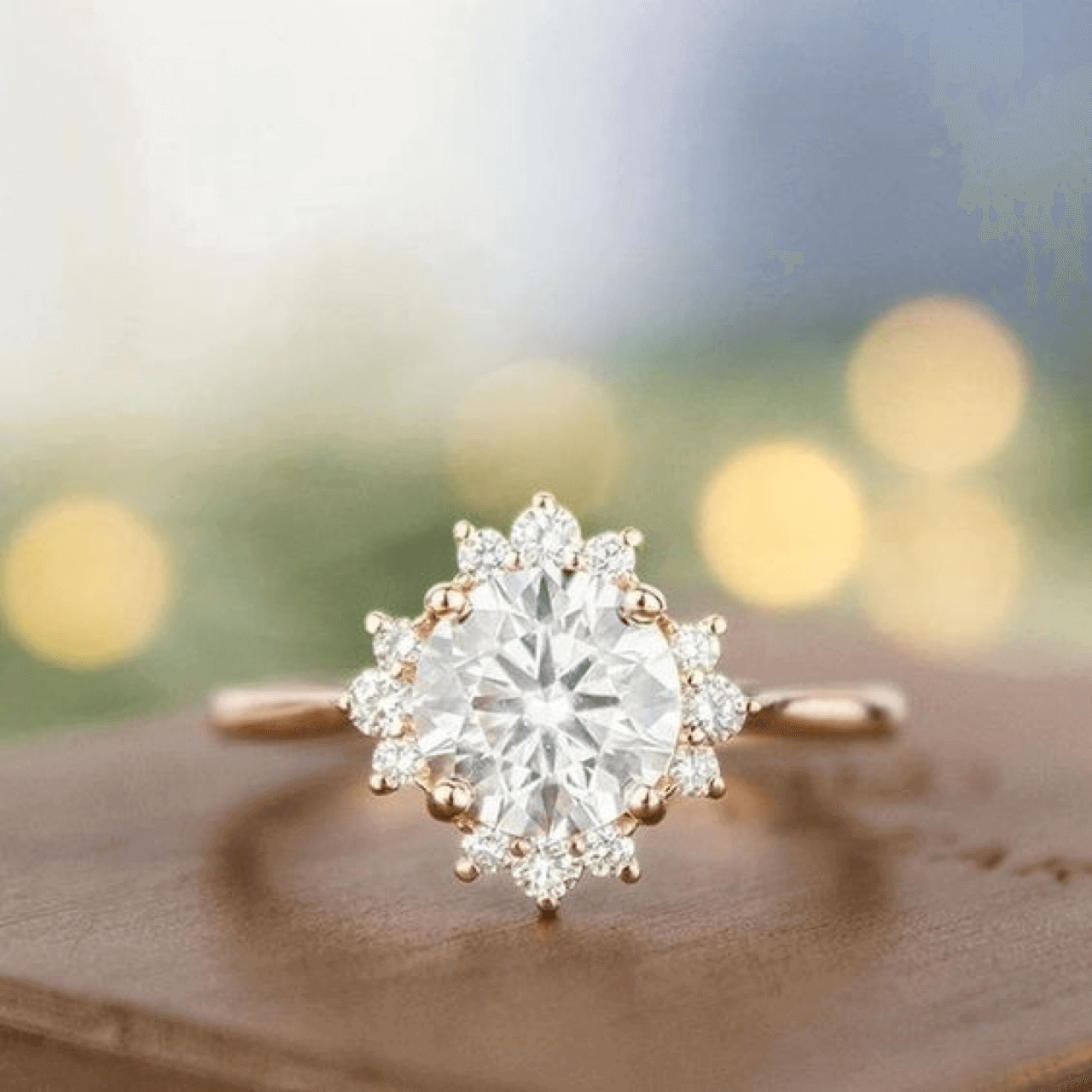 Engagement ring is an important part of your proposal. It is the symbol for your love and relationship. There is no need to rush. Choosing it wisely will prove that you not only love your significant other but also understand her life.