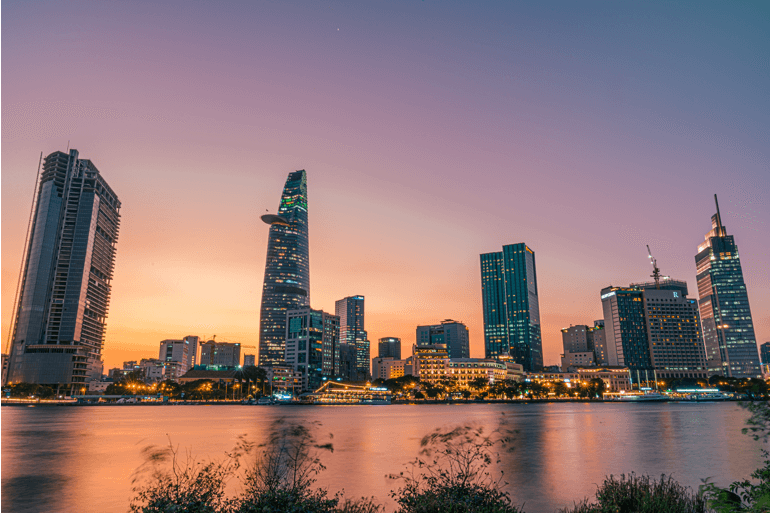 WEDDING PLAN
10 Perfect Locations For Intimate Weddings In Saigon
Ho Chi Minh City can be the perfect location for your big day. The wedding industry here is developed with a wide range of services and options to satisfy your needs. While a wedding is traditionally a big festive occasion in the South, there are more and more locations catering to younger couples who want to celebrate with only their closest friends and families. We have collected the best 10 wedding locations in this segment. 
Hôtel des Arts Saigon - MGallery 
This wedding venue is conveniently located on Nguyen Thi Minh Khai St, District 3 and very accessible within the city. The hotel has unique contemporary and artistic design that can fit your chic or Gatsby-style wedding. They offer 3 options for wedding celebration including their 2 restaurants and a rooftop bar with the capacity of around 100 people. If you prefer a formal option, the Saigon Kitchen restaurant can be your choice. On the other hand, Social Club Restaurant and Social Club Rooftop Bar can provide a more relaxing atmosphere so that you can relax and enjoy the fun time with guests.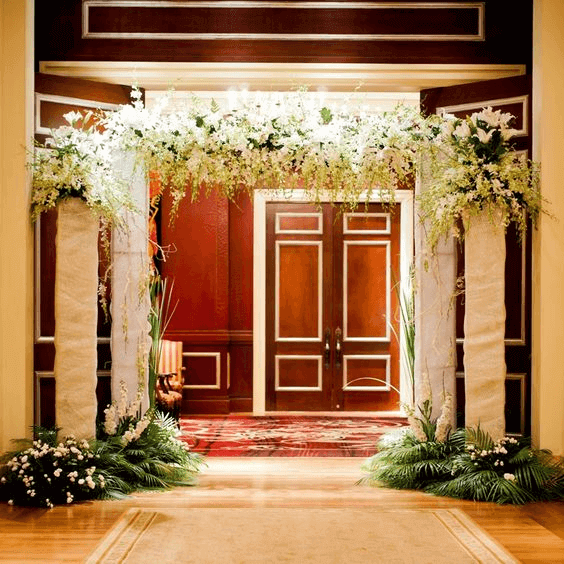 Park Hyatt Saigon
The prestigious hotel has one of the best locations in District 1, which is right next to the Opera House. Its classical design makes it a perfect wedding venue option for luxury and formal weddings. You can easily find the traditional chandelier, velvet carpet and beautiful flower arrangement at this location. Beside the traditional ballroom, they also have a smaller section called the Pool House, which can host less than 100 guests. Since Park Hyatt is well known as the business travel option, you can enjoy the very professional services and good foods here.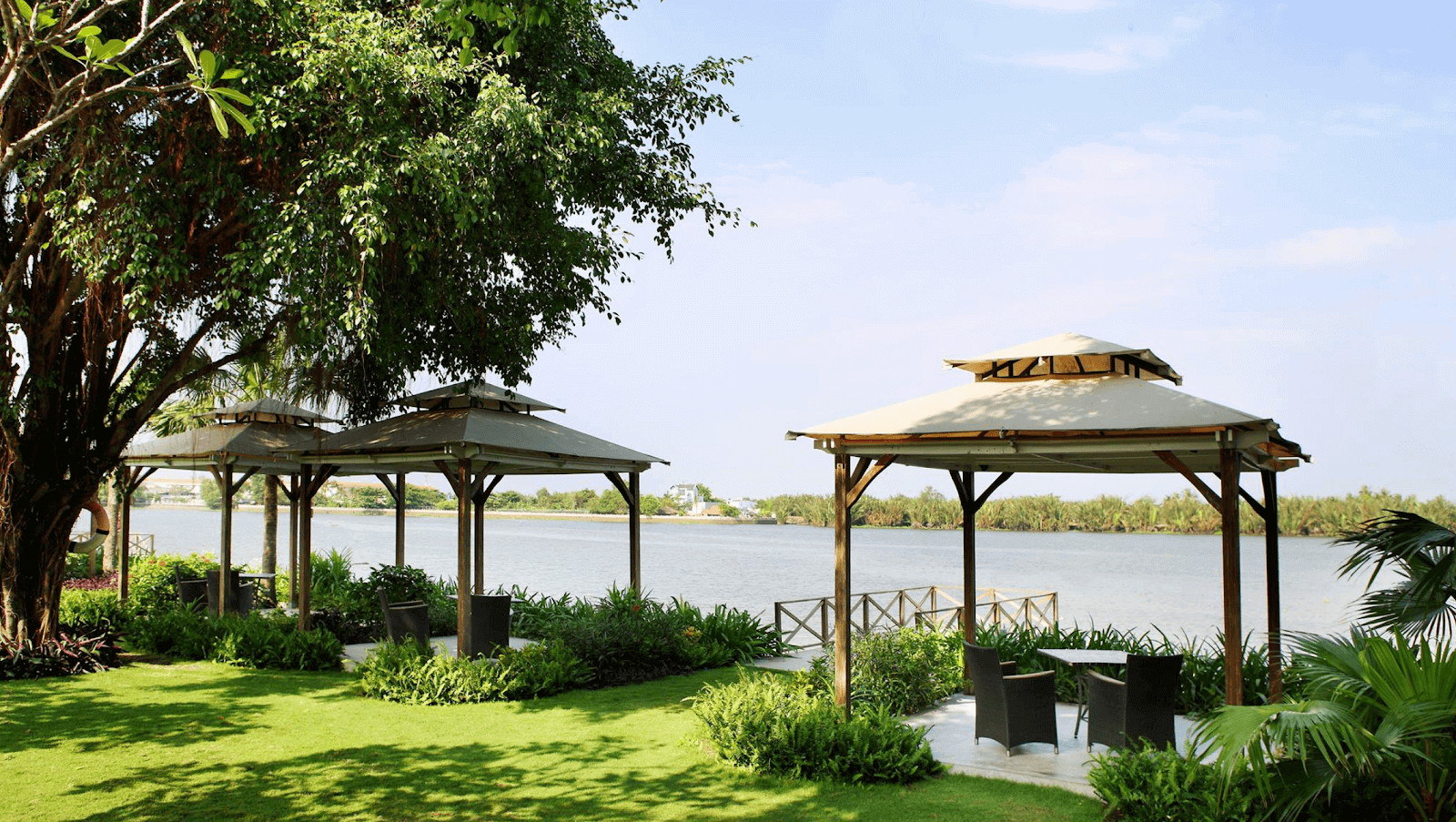 Thao Dien Village
This can be one of the best wedding venues in District 2. Thao Dien Village is located deep in the neighborhood with one side bordering the Saigon River. You can see boats passing by while dining in their green garden. The signature part of this location is the blush garden that you can use for your outdoor celebration. You can spend time with your loved ones while enjoying the breezing air from the river. Their capacity is about 200 people for the garden.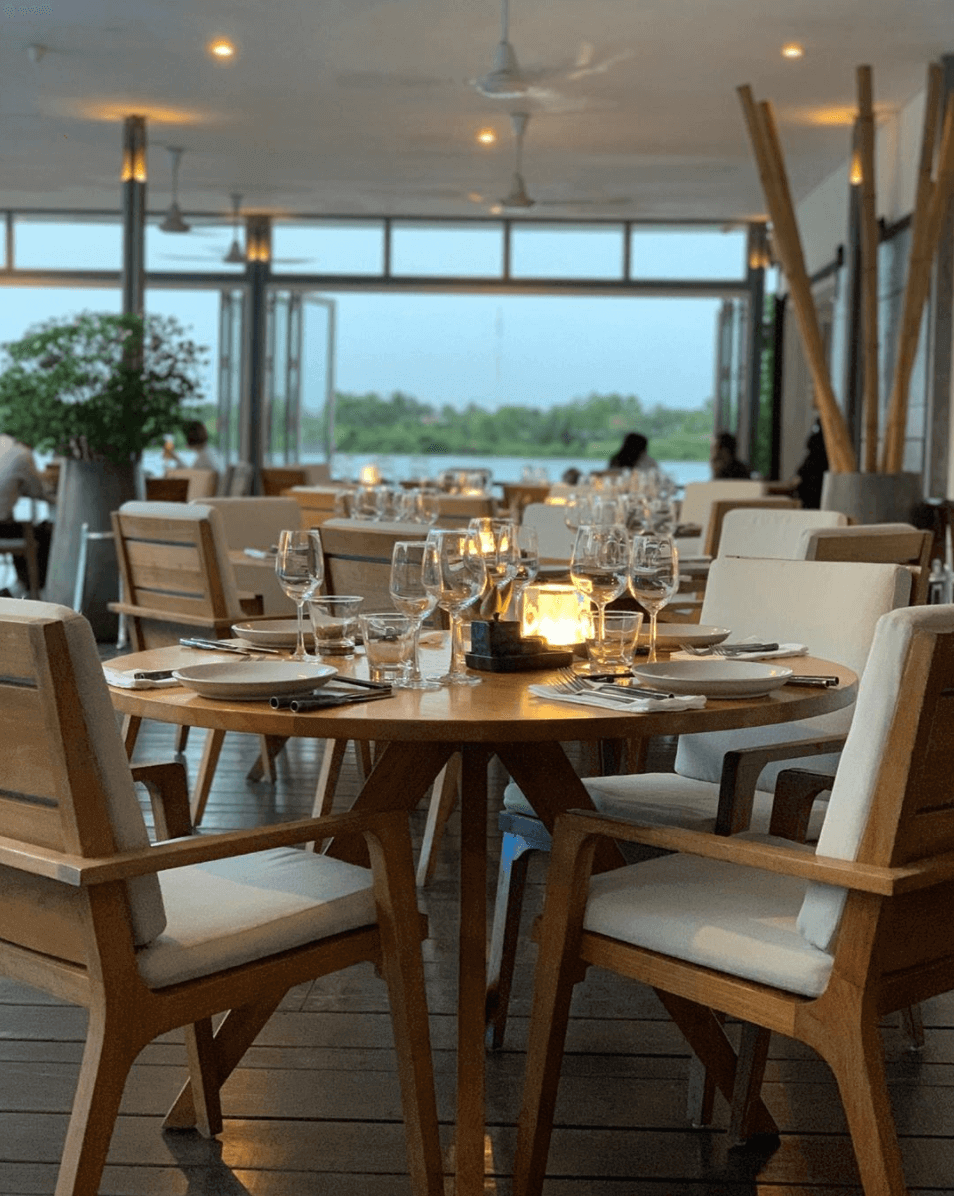 The Deck Saigon
You will prefer The Deck if you have a younger crowd who enjoy modern weddings. The restaurant has an interesting location right on Saigon River in District 2.  It is just 20 minutes drive from the city center but you can escape from the hustling noise of the big city. They have wide open air space with a view of the river and the city skyline that can host both outdoor and indoor weddings. The best timing for your ceremony in the wedding venue will be the sunset, which offers a beautiful backdrop for your vow exchange moment.
B.O.C Garden
B.O.C is the good option for bohemian and/or hipster wedding style. The restaurant has an open space surrounded by the garden that can host up to 50 people. You can enjoy the signature dish of the restaurant, the BBQ plate, while partying with your guests. They also have a small stage set up for any music performance. One note for this location is they don't have a dessert menu so that you might want to make arrangements for your wedding cake from another vendor. This wedding venue is at the border of District 1 and Phu Nhuan, which is still in the center of the city but avoiding the traffic bottlenecks. If you decide to go with this location, you should remind the restaurant to do a bug spray a few days before your wedding date to protect your guests from mosquitos and bugs in this garden.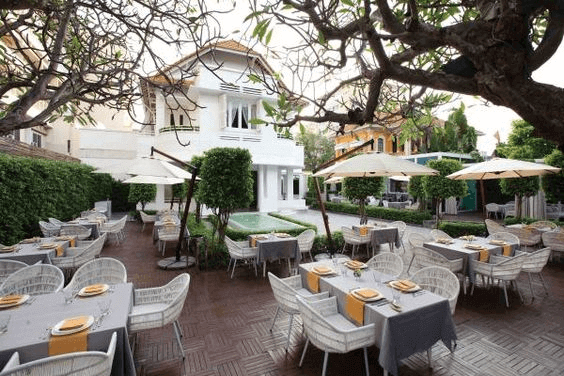 Ly Club
Ly Club has been around for a long time. The restaurant is located in District 3, which is convenient for couples having guests in downtown. This can be a potential wedding venue if you want to have 50 - 60 guests in your wedding. They have both indoor and outdoor space for your rain plan as well. The restaurant's design has a good mix of traditional paintings and the modern feeling. If you use the outdoor space, you can take advantage of their light setting and the French villa as your background.
Gem Center
This is the newly established location for luxury weddings. Their interior design is splendor with a lot of wood and high ceiling. There are multiple sections for you to choose from including the SOL room and the SALTUS garden, both of which have the capacity of 100 people. This wedding venue is the sister brand of the long-lasting White Palace in Phu Nhuan but serves the higher market segment. You might need to balance your budget before choosing this location for your wedding.
An Lam Retreats Saigon River
This location stays on the border between Saigon and Binh Duong with a stunning water view. It is particularly suitable for outdoor or garden weddings thanks to the location and surrounding area. If you are bored of the traditional inner city choice, this wedding venue will be what you are searching for. You will get the maximum privacy thanks to its distance from the city. The only issue with this location is transportation. Since it is in the city suburb, you should arrange vehicles for your wedding guests. That might increase your wedding budget. They also offer accommodation so that everyone can stay late and participate in the after party as well.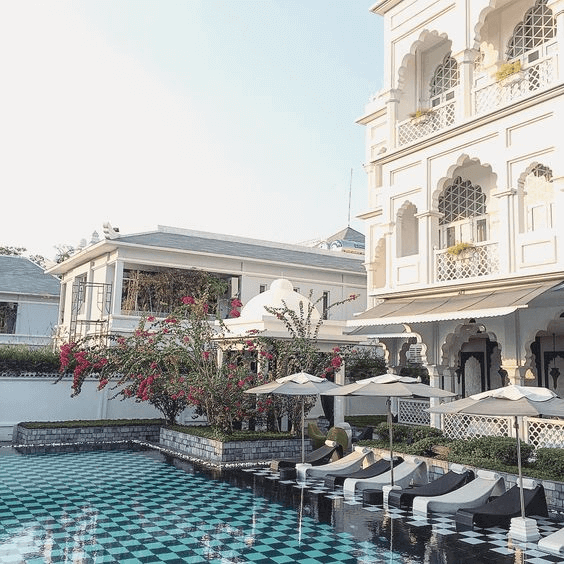 TajmaSago
It is hard to pass by District 7 without noticing this wedding venue. The white building inspired by the famous Taj Mahal will catch your eyes from the first look. They have a strong Morocco and Indian influence in the design but also manage to have a luxury touch in their interior. You can have a special wedding theme without much decoration effort. While the location has multiple levels, the best venue is the top floor with the capacity of 100 attendants. It will give you a good view of the Phu My Hung area. This location is also a hotel with 19 rooms so that your guests can easily find a stay.
Quan Bui Garden
This famous chain of Vietnam restaurant opened their large space in District 2 a few years ago. In contrast to the packed locations in downtown, the new one has plenty of space with a small garden and open air seating as well. The restaurant uses glass windows to make the space look bigger. That can be your canvas for decoration. This can be a good wedding venue option if you want to have a wedding inspired by the traditional settings. Their catering service is quite good with a decent traditional Vietnamese menu that can make both domestic and international guests happy.