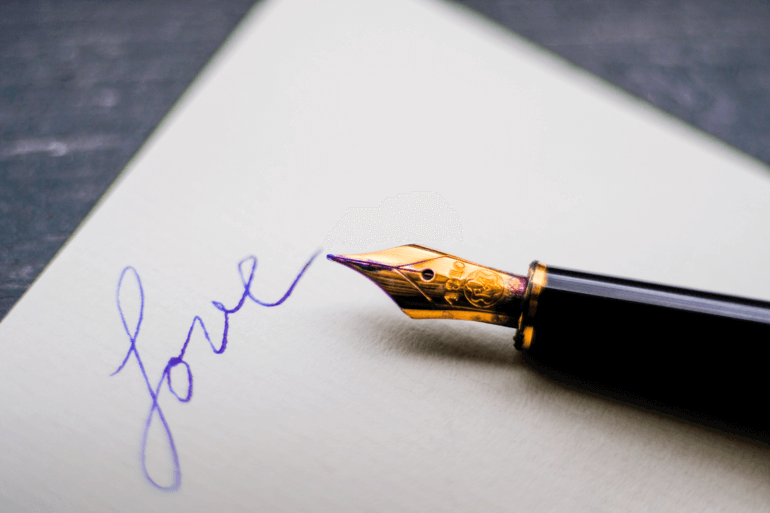 Knowing the proper amount to put in a wedding envelope is hard, but wording your wedding card is a real challenge when you get started.
The wishes for the wedding invitations are not just letters. They should come with etiquette rules reflecting the overall vibe of the special day. If you're having a rough time finding the perfect line for your wedding invitation, here are 46 heartfelt congratulations messages you can write.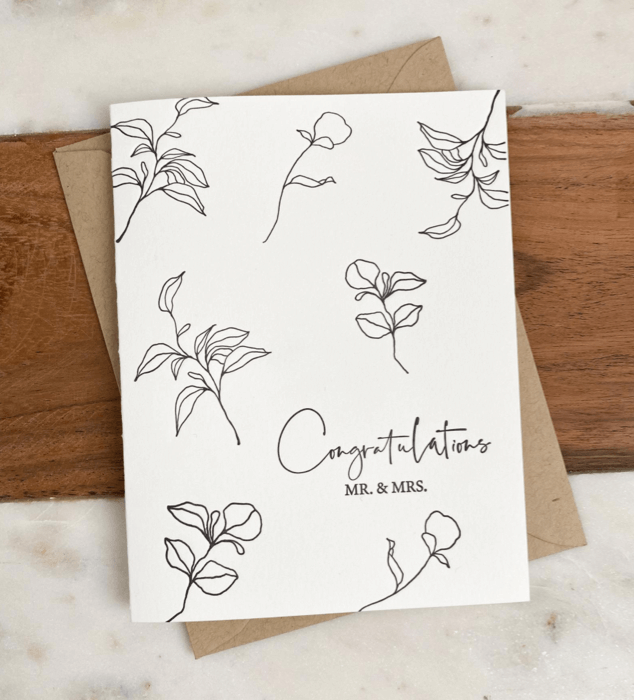 Outline of a wedding wish
Besides a message that is full of sentimental value from your heart, it should be tailored to the couple. A wedding card should include:
A congratulation: Always start with this common expression to direct the reader better.
Your personalized wish: These lines are your own cooked messages. Try to consider how close you are to the groom and bride and write something that will put a smile on their faces.
Say thanks: Here is where you will express your gratitude for the invitation.
Your signature and a warm closing: Don't forget to end the card with warm words and sign your name.
Useful lines for your wedding card
Congratulations
A congrats message is like a supportive pat to the rest of the card. It's a line to warm up and catch the couple's attention.
Here are some ideas for you to start with:
You two are becoming one. Congratulations!
You guys look great together. Congrats!
Prayers and blessings on your wedding and on your marriage
Be happy today, and be happier in the coming time. Love you two a lot.
This day will come and go. But may your love stay forever. You guys look perfect together!
Through the storm of life, may your love grow strong and steadfast with all the joy and happiness? Congratulations!
Congratulations on tying the knot!
Warmest congratulations and love!
Congratulations to you both on your very special day! May your wedding be filled with special memories you can treasure forever!
Congratulations on finding each other! Your greatest adventure has just begun.
Destiny brings you close, but love brings you far. Congrats to the perfect couple.
May your marriage be filled with all the right ingredients: a heap of love, a dash of humor, a touch of romance, and a spoonful of understanding. May your joy last forever. Congratulations!
Congratulations on your greatest day. May your wedding be filled with special memories you can treasure forever!
Seeing you two make promises and step forward into the future is so inspiring and wonderful.
It means so much to witness the joy of your wedding day. Congratulations to you both on finding the perfect person to share all your days with.
If ever two people deserved a sweet, meaningful, joyful wedding day, it's the two of you.
Be happy, be grateful, and love each other well!
I just know life has even more wonderful things in store than the happiness you share today. May every day be beautiful and happy for you as a couple
Wishes
I'm so happy to be here seeing you celebrating the day
We are so happy for you
You've made me believe in true love. And I hope my belief will be unwavering forever, because it seems like you'll stay together until the end.
Wishing you fulfill every dream!
Time flies and things change, but I wish that your love for each other would stay unchangeable.
I wish you all the joy, love, and happiness in this day and the days to come
May the love and happiness today last for eternity
Blessed is the man who finds a wife. May the joy of your new home be filled with laughter, smiles, kisses, hugs, respect, understanding and faithfulness. Happy wedlock.
May your love today shine through the years
Welcome to the world of couples. You are the treasure of our community now and forever
Funny messages
We'll be eating and drinking while seeing you getting married. Congrats!
Thanks for the free booze. Best wishes on a long-lasting and happy marriage
You guys are one now. Does that mean I only have one birthday present from now?
"Be excellent together" - said Ted and Bill
Marriage is so beautiful. You have finally found that one person you get to annoy all through your life
We hope you can feel all the happiness surrounding you on your wedding day!
Today I realized that life is not fair for single people like me. Until now I had to buy you a gift only once a year on your birthday. Now I have two birthdays plus a wedding anniversary to buy gifts for. Congratulations to my best friend on tying the knot
This marriage marks the end of a love story and the start of a wrestling match. Wishing you the very best of everything anyway
Closing the card
Lots of love to you both
Congrats Newlyweds
Take good care of each other
Love always and forever
Gratefully,
Blessings,
God bless,
God bless you both,
God bless you now and always,
With love
In a nutshell
Writing a wedding card is not easy, is it? But it's a perfect addition to the wedding envelope, showing how much you embrace the couple. Your wishes and card will be saved and cherished by the groom and bride every now and then. So, try to invest some times in crafting the best wedding wishes.
References:
wedding-wishes-what-to-write-in-a-wedding-card
/
wedding-card-message/
/
wedding-wishes
/
messages-for-wedding-cards