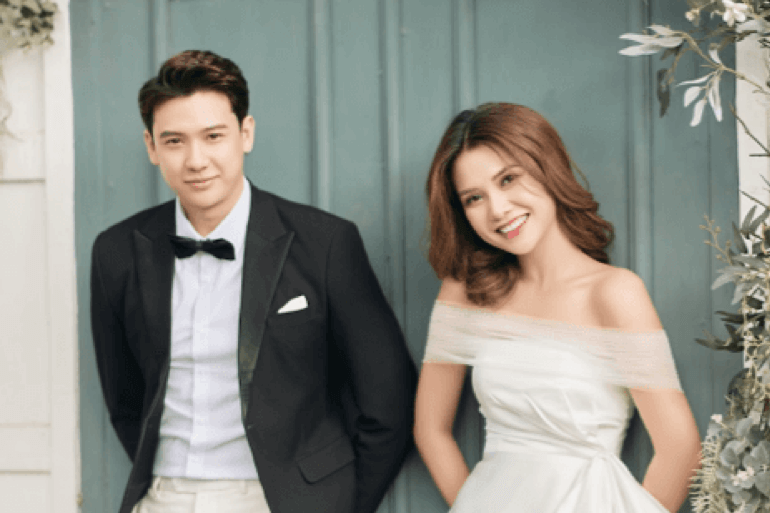 Wedding Plan
100 WEDDING STUDIOS FOR YOUR CONSIDERATION (TPHCM, ĐÀ LẠT, HÀ NỘI)
Pre-wedding photography or wedding reportage is an indispensable step in the wedding preparation process of any couple. There are many options for wedding photography: studio wedding photos, Saigon outdoor photos, or many couples choose elopement or destination wedding, combining wedding and travel.
Understanding the needs of the bride and groom, Getweady has prepared 100 beautiful wedding studios in Hanoi, Da Nang, Da Lat, Ho Chi Minh City so that you can easily choose the right photographer for your style.
If you see the * or **, it means recommended by the editor.
TPHCM, DISTRICT 1

Huk Studio's B&W wedding photo.

TPHCM, DISTRICT 2

TPHCM, DISTRICT 3

Photo by Luka Wedding.

TPHCM, DISTRICT 4 – 6 – 7 - 8 - 9

 Kiba Wedding's pre-wedding photo.

TPHCM, DISTRICT 10

Vintage style pre-wedding photo by Bela Studio with Independence Palace background.

TPHCM, DISTRICT 11

TPHCM, Bình Thạnh

TPHCM, Phú Nhuận

Photo by Ambient Wedding Photography

TPHCM, Tân Bình

TPHCM, Tân Phú

TPHCM, Quận 12 - Thủ Đức – Gò Vấp – Hóc Môn

Vietnamese traditional costume by Bull Media 

ĐÀ LẠT

Love story telling by Cuội Hoa Wedding House's photo.

ĐÀ NẴNG

HÀ NỘI

HIGHLIGHT FREELANCE PHOTOGRAPHERS

Photos of Thai Pham Photography are always full of love.