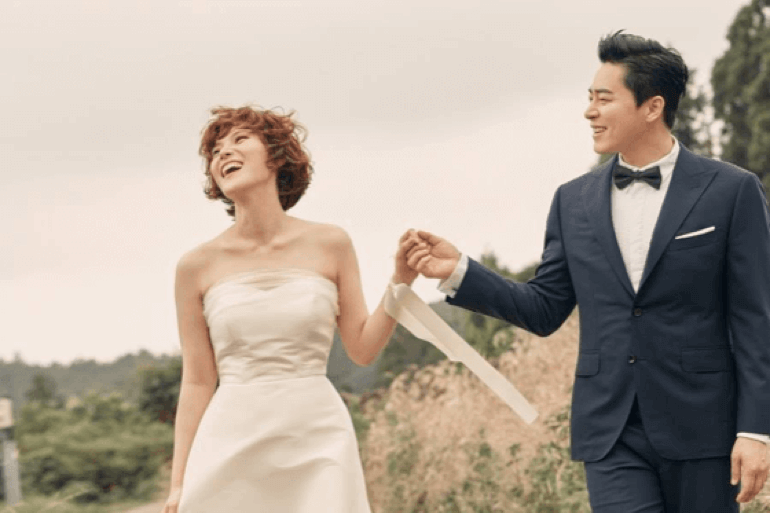 Wedding Plan
5 Meaningful Pre-Wedding Photo Concepts You May Like 
With the advanced development of art and photography in recent years, having unique and meaningful wedding photos is what every bride wants. Everyone has a story to tell and keep as a visual memento. Therefore, concept photography becomes a wedding trend for its meaningfulness and attractiveness. So as actor Jo Jung Suk, the star of the hot K-drama "Hospital Playlist", and his wife, singer Gummy, decided to have elopement-inspired pre-wedding photos. Let's explore some more of the most popular pre-wedding photo concepts with Getweady, even if you are a modern person or someone who adores Vietnamese traditional values, there is something you may like. 
1. Old is gold - the memory of your parents' wedding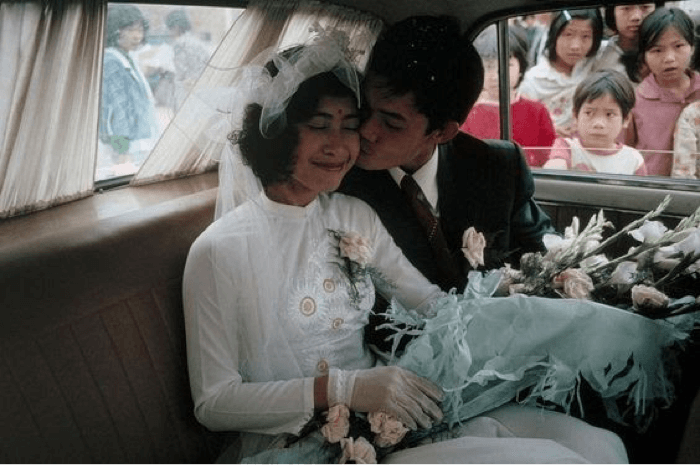 Remaking parents' wedding photos has become a trend recently. The mission of this concept is no less sacred than the concept of Vietnamese antiques. In other words, you are showing sincere admiration for your parent's love story and taking a stepping stone to inherit their happiness. Getweady believes that your parents will be extremely surprised and touched by the photos of their children recreating their happy day.
To create an album that is true to the past decades, you should pay attention to the background, costumes, and photo color. In the past, photography techniques were still limited and most of the photos were film photos, over time these photos became yellowed. Whether intentionally or unintentionally, the old photo tone becomes an impressive feature of this "old but gold" photo concept.
A Closer Look At Film Wedding Photography With Tong Ngoc Hieu
You can find places like old buildings, landscapes that bring back old memories. Museums and shops with decorative interiors that recreate the context from the previous century are also suitable. You can even have a photo shooting right in the house you grew up in.
If these outside options are not right for you, take advantage of the natural landscape like this couple. However, you need to avoid the appearance of modern elements such as high-rise buildings, cars, etc to ensure the spirit of the photo concept.
Regarding clothes, vintage wedding dresses carry the vibe! Browsing through pictures from the past decades, puffy and ruffled sleeves were the super star. It would be great if you can find a pair of white gloves and a large cascade bouquet which were extremely trendy during the 80s and 90s.
In western countries, many families have a tradition of keeping and passing on a wedding dress to their children. Many brides inherit happiness by wearing their mother's wedding dress.
Who knows if your mother still keeps her wedding memorabilia? Don't hesitate to ask her!
Important Accessories To Complete Your Bridal Look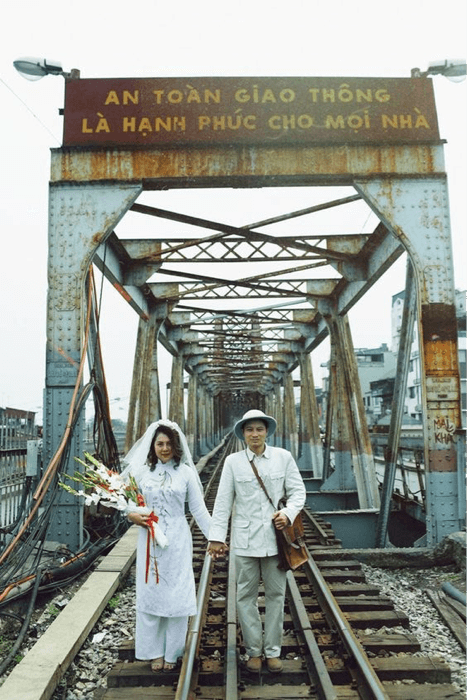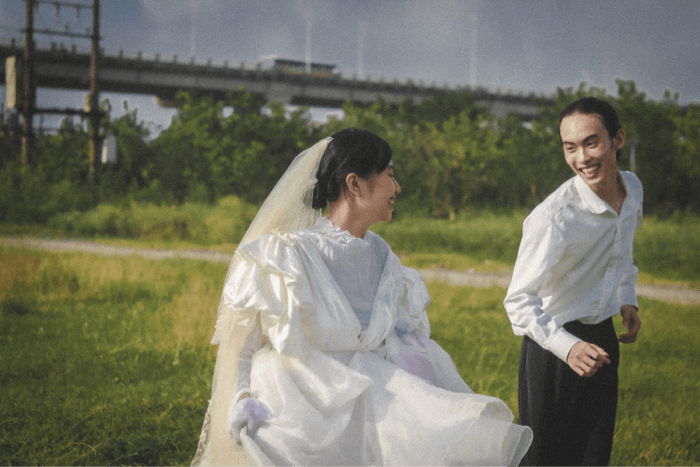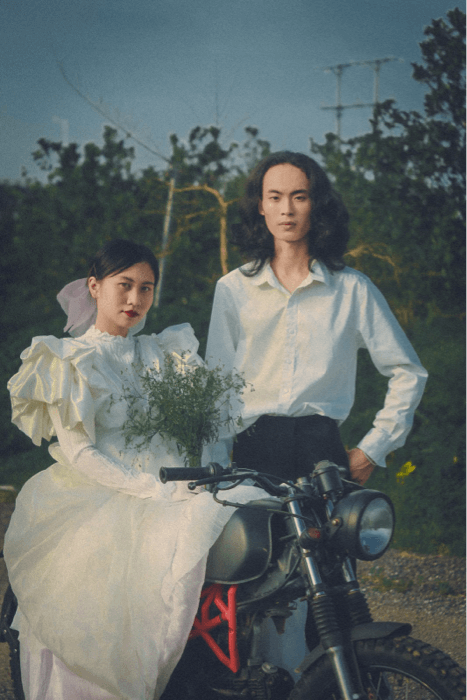 2. Couples daily - making the ordinary extraordinary
In the chaos of life, sometimes our partner's loving embrace is the most precious peacefulness. If you also appreciate these petit moments, why not recall them through your pre-wedding photos? The photo concept of your daily routine is a meaningful gift for both you and your partner.
How To Discuss Mental Health In Your Relationship
Every couple has a story. Although this pre-wedding photography concept is called "ordinary", it is actually "extraordinary" in many ways. What could be more touching and appealing than the journey of finding your soulmates?
The charm behind the couple's daily concept is to tell the story. Find this space which contains sweet memories of you. Immerse yourself in the flow of emotions. Without caring about your expression or worrying about the smile and the angle of the face. Simply think that you are in your everyday life with the person you love. Try to express your true feelings in front of the camera. Nothing is more beautiful than a happy couple, so feel free to enjoy every moment together, let the photographer take care of the rest.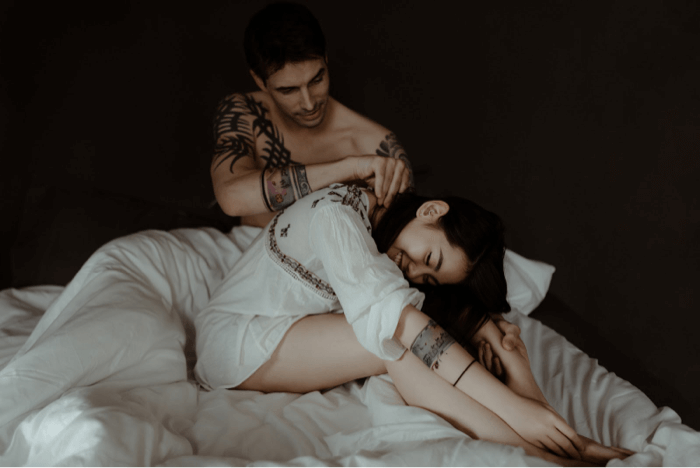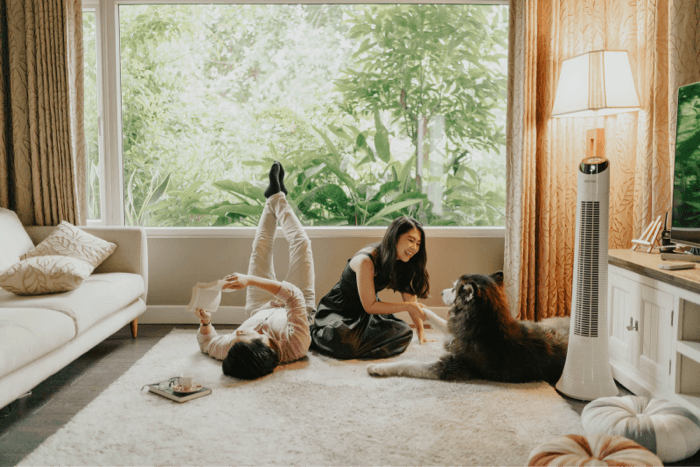 10 adorable ways to include your pet in your wedding photo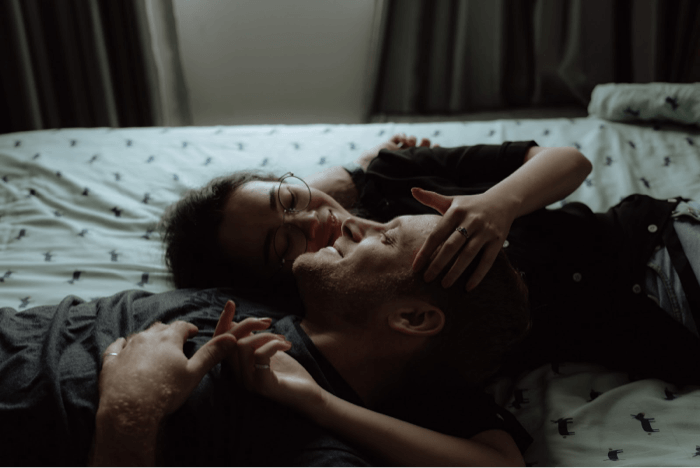 3. Antique royal Vietnamese - when the past becomes modern
The history of the nation, as well as the lifestyle of the royal families, is always one of the topics in which many people are interested. The Vietnamese olden costumes especially have attracted the great attention of those who are curious about the ancient cultures. Recent artworks with antique settings such as movies "Quynh Lang Nhat Da", "Phuong Khau" or music videos such as "Khong the cung nhau suot kiep" (Can't be together for a lifetime) (Hoa Minzy), "Het thuong can nho" (Out of love)  (Duc Phuc), and so on, partly contributes to creating a new trend that is warmly received not only in terms of aesthetics but also in the cultural value that it brings.
It is not surprising that the Vietnamese wedding market is one of the pioneers of recreating those traditional cultural features, typically the antique fashion of the Nguyen Dynasty. In particular, Nhat Binh attire and Tac attire are extremely favored by many couples. These costumes have become a popular pre-wedding photo concept.
This costume is called "Nhat Binh" because of its design. (" hình chữ nhật" means rectangle in Vietnamese - Nhật Bình means a rectangle in the middle) With a large rectangular neckline running from the neck to the chest, there is a string to make sure no mishap on the wedding day.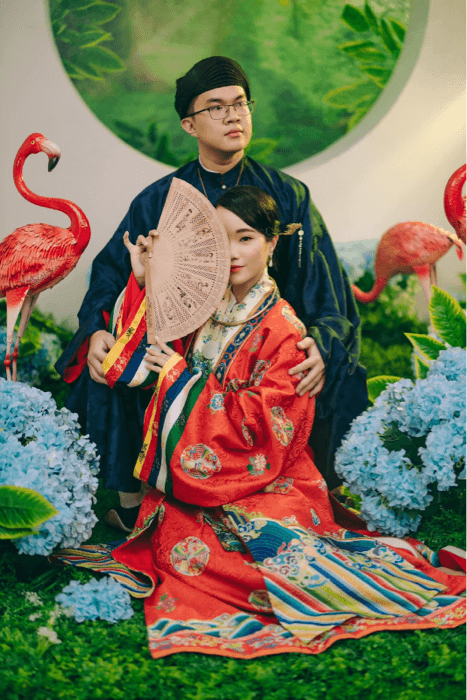 Tac is a kind of ceremonial dress of the "áo ngũ thân" (one of the Vietnamese traditional costumes). It is a popular costume from civilians to royalties in the Nguyen Dynasty. Tac is a formal costume back in the day, often worn on important occasions such as marriages or the Tet holiday.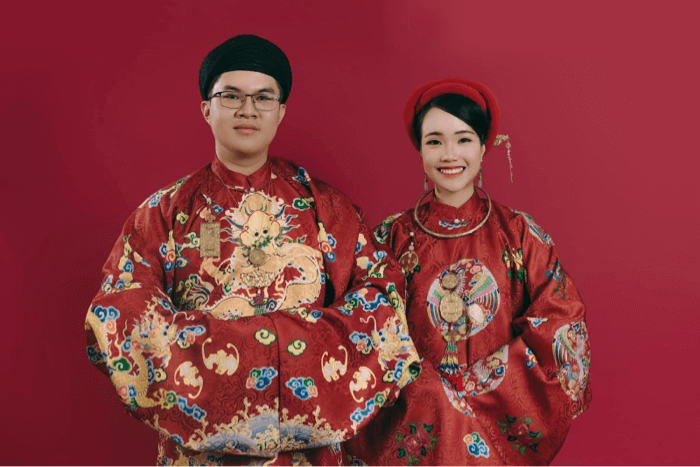 To have ideal wedding photos with historical values, you should pay attention to the background. Choose historical places such as temples, palaces or, antique monuments that feel ancient and solemn. But if an outdoor photoshoot is not a perfect option for you, the costume could also work perfectly in studios! Many studios create nostalgic, traditional, and dignified interiors to help couples have a satisfying set of photos.
5 Important Points While Finding Your Wedding Photographer
The concept of Vietnamese antique wedding photos has recalled many subtleties and ingenuity in dressing and educating children and grandchildren of the ancients. Hiding behind each pattern and bodice lay the deep and beautiful meanings. Sometimes it is the noble of the phoenix, sometimes the meek spirit of the flower. Gentle but profound, Vietnamese national culture is associated with poetry in every detail.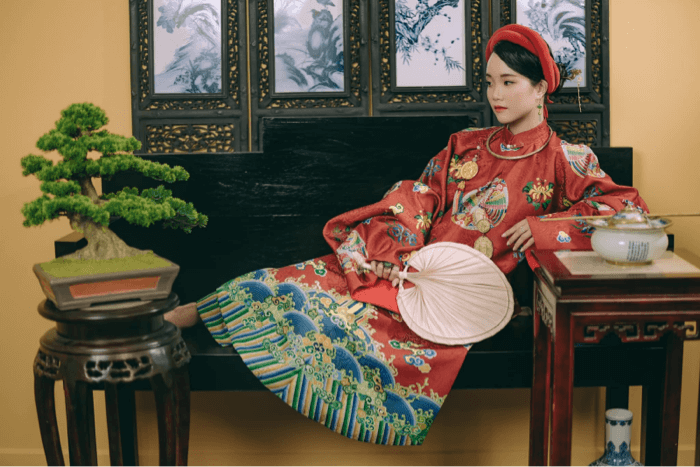 4. Elopement - running away as a pair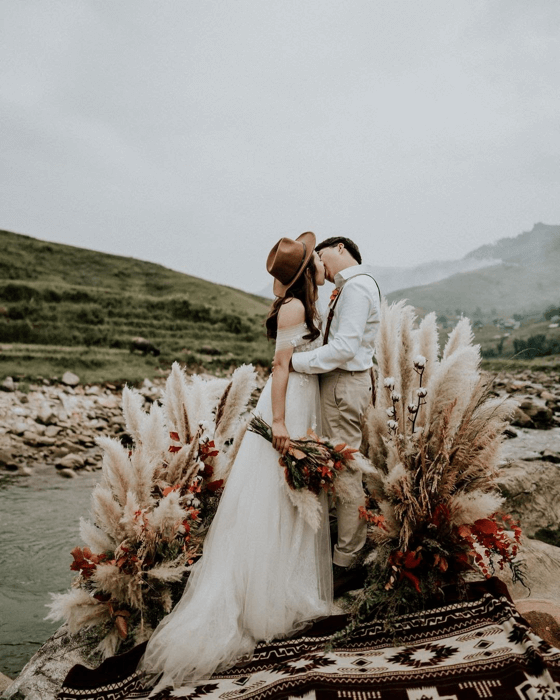 Originally, Elopement was a form of wedding organization, not a pre-wedding photo concept. Decades ago, "Elope" was breaking family rules as it means a couple runs away without telling the family. Couples would be married in secret somewhere far away because the lovebirds were afraid of being opposed. Today the negative sense no longer exists. Instead, Elopement becomes a form of a wedding that is separate from the traditional wedding ceremony. It is the solution for couples who are not comfortable with traditional wedding procedures.
Can I Have A Wedding During COVID-19? | 2 Main Directions
Now Elopement has become the pre-wedding photography concept trend among young couples. It is a chance for couples to confess their feelings before walking down the aisle.
If the Indie concept emphasizes context and background, the Elopement concept focuses on the bonding between the bride and groom. So it also doesn't need any specific standard, elopement photos can be taken anywhere like in the forest, in a backyard garden, or on a terrace, etc. Wherever you want, as long as you fully enjoy the happiness of marriage with your partner. That is enough for perfect Elopement pre-wedding photos.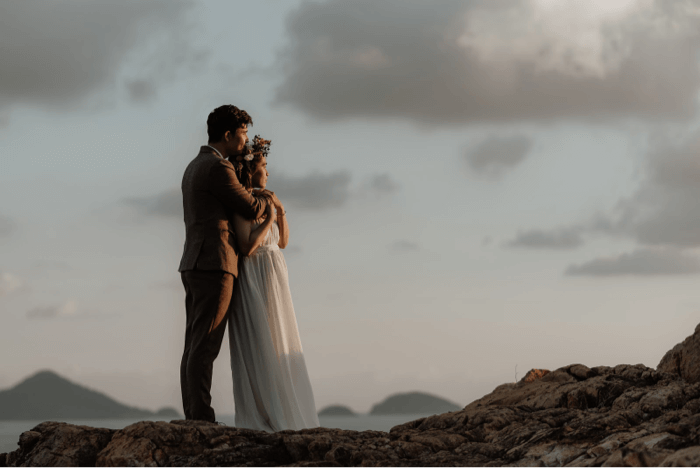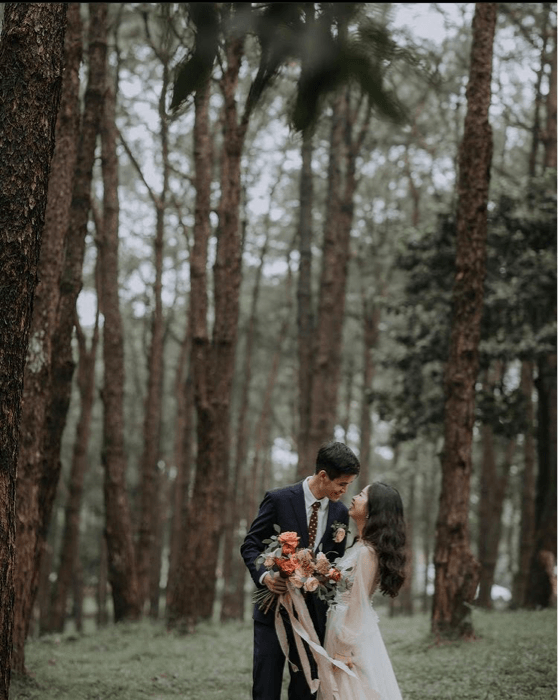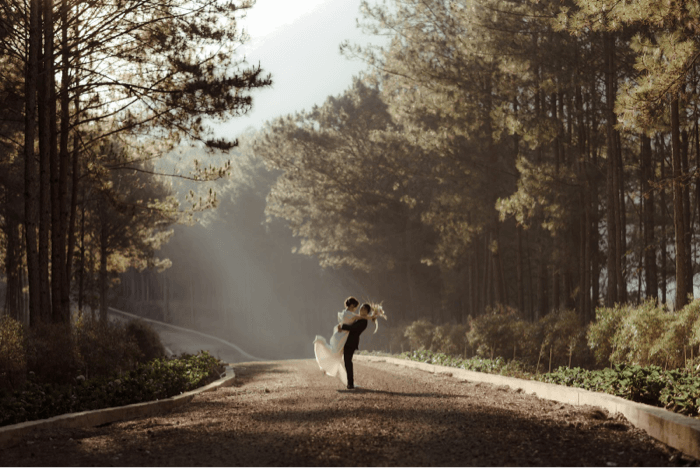 5. Indie photography - add some fun into it
Alternative, prominent, playful are highlights that the Indie photo concept presents. It allows you to create timeless and unique photos. The advantage of the Indie concept is that it leaves the viewer with a strong impression right from the first moment of viewing the picture.
The indie wedding photo concept is a modern art inspiration for young couples. No need for a sophisticated background nor to follow any traditional standards, Indie concept shows endless creativity aesthetically.
Things to keep in mind when looking for a wedding photographer
To have perfect Indie wedding photos, consider choosing the scene and shooting scene so that it is unique and impressive. It is surprising for us to realize how the street, the corners of our room, or your hallway are full of art!
Indie is the type of photo concept that could be anywhere as long as it's bringing a happy vibe. With the idea in your head, you can also take cool photos with your friends, objects, or people living nearby. The Indie concept does not require people to know how to pose. So just be yourself!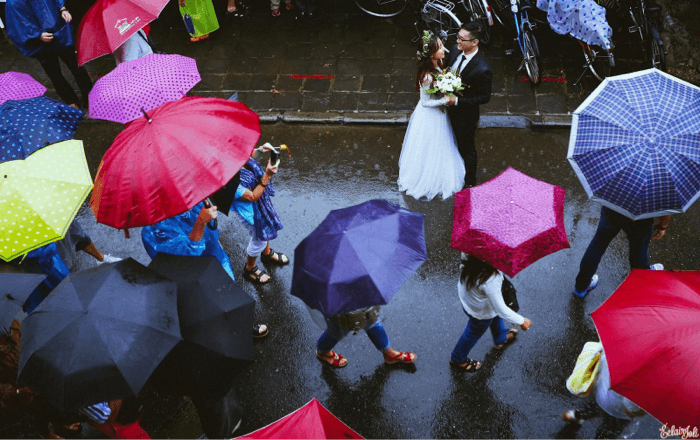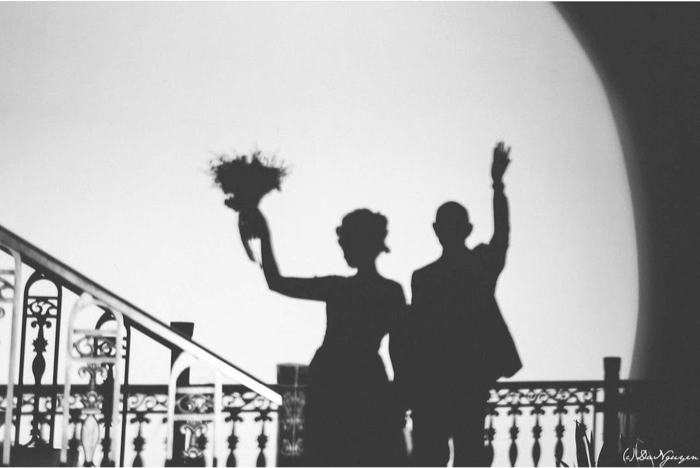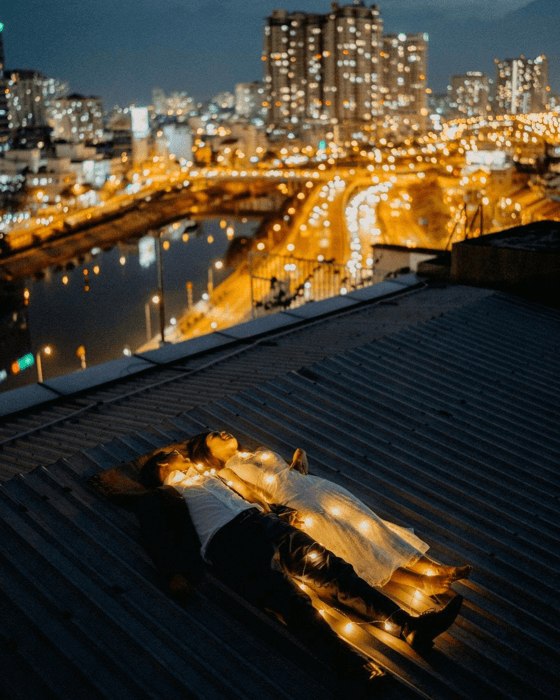 Love is always exciting, passionate, and colorful. Although there are ups and downs of marriage, wedding photos will always remind a couple of sincere feelings for each other. So go ahead and show it off through your pre-wedding photos. Remember to enjoy and have fun during the photoshoot. If you are not having fun, then you are not doing right!