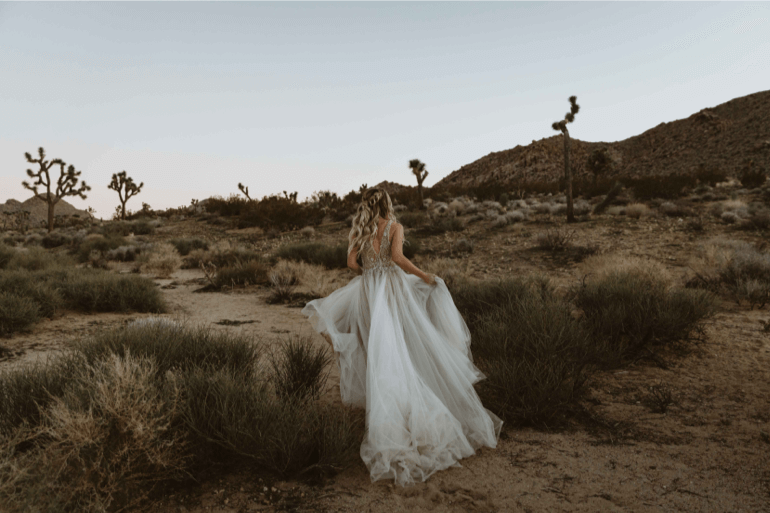 When Princess Philippa wore the first whole-white dress in 1406, an explosion of romance and creativity took place in the wedding fashion industry. Since then, wedding dress designers have constantly brought up advanced trends as refreshing touches for the new bridal generation while maintaining the valuable essence of the pioneer dress. Hence, the 2023 wedding dress trend indicates a sophisticated bond between traditional beauty and modern one.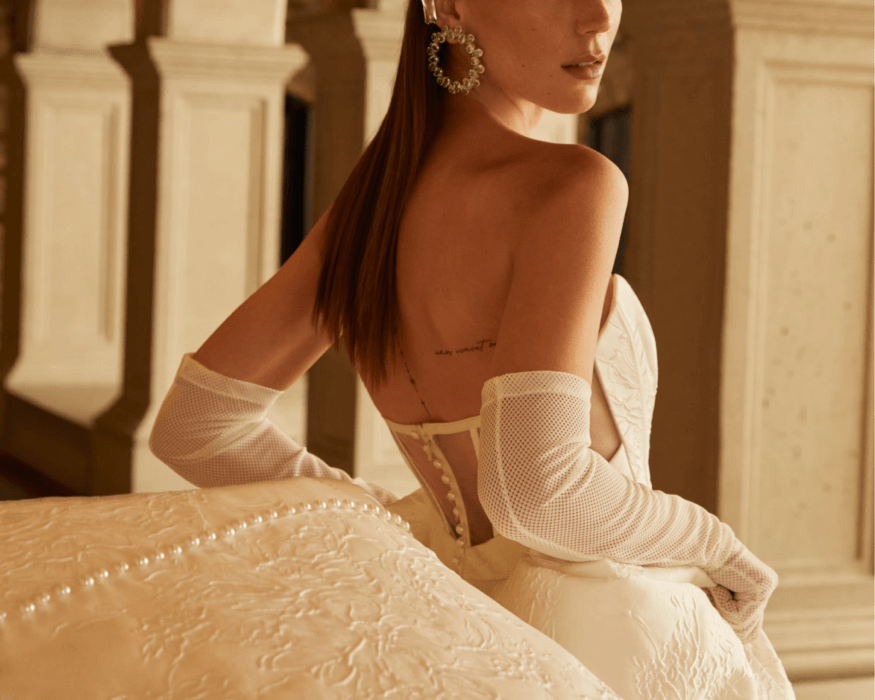 The explosion of colors
When the wedding industry is so familiar with the whiteness of bridal dresses, it's time to bring other colors to the spotlight. Various colors have been featured in many 2023 wedding dress collections from famous designers such as Ines Di Santo and Romona Keveza. Contrary to the explosion of a certain pink or blue tone, the world is welcoming more and more colors to the industry.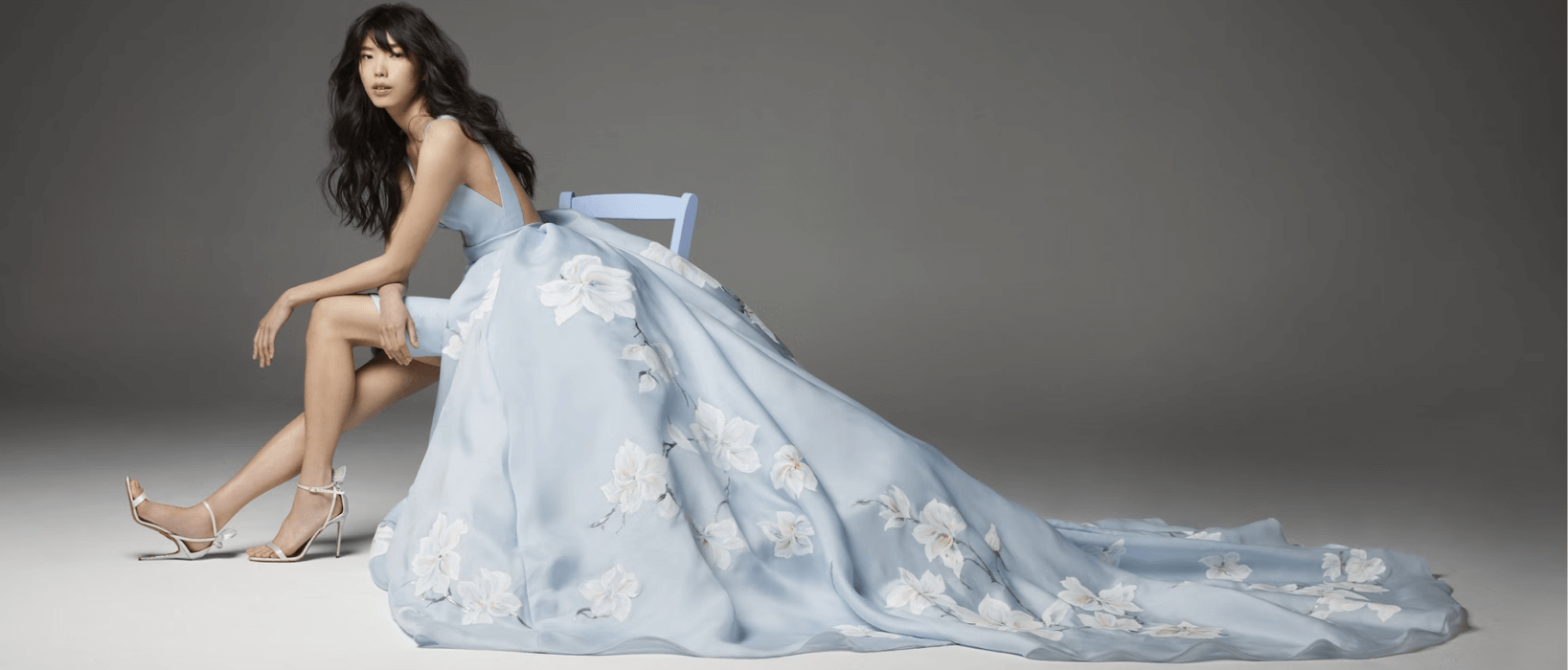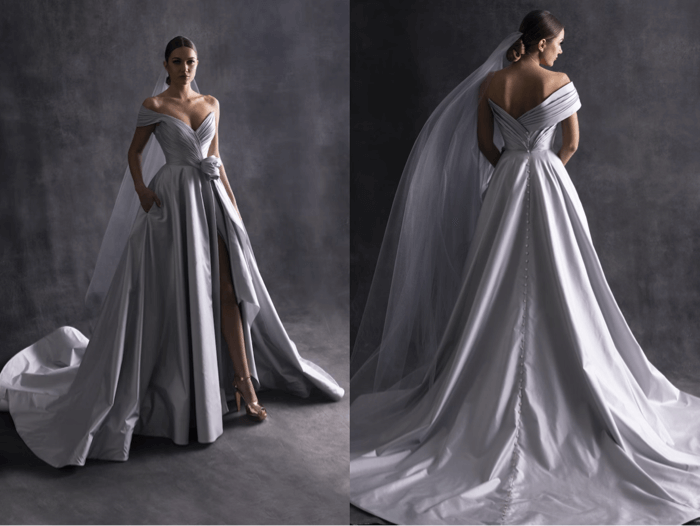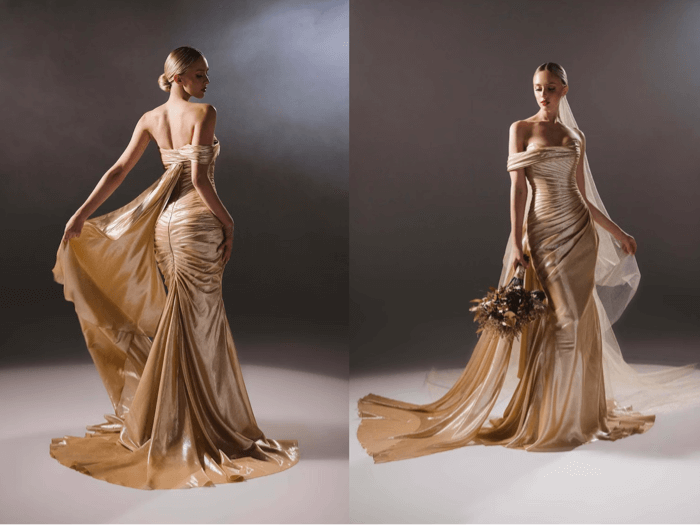 Asymmetrical shoulder
The brides-to-be have been fascinated by this trend lately. They are the inspiration for wedding fashion designers to come up with asymmetrical shoulder dresses in classic white. It looks modern yet surprisingly delicate.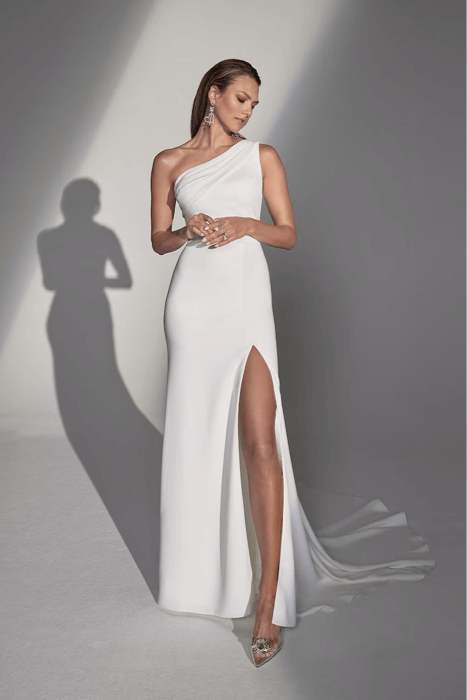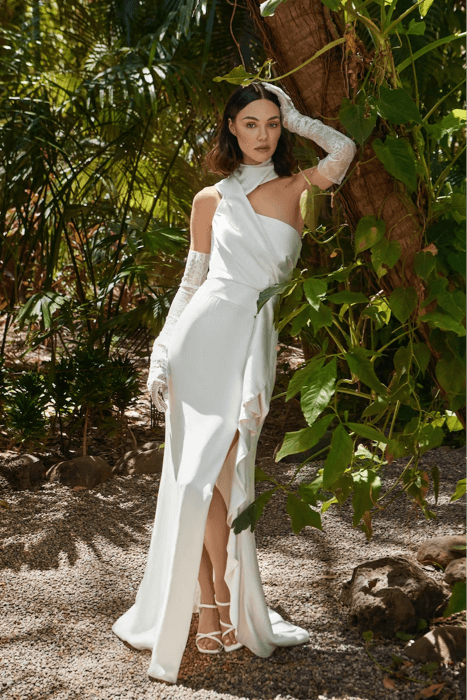 Tight the knot with soft bows
The bow details not only has a great meaning in the marriage but also makes the bride look lovely. Wedding dress designers like Romona Keveža, Honor, Rosie Assoulin, ... always want to have a refreshing look in their collections. And bows are one of their popular choices.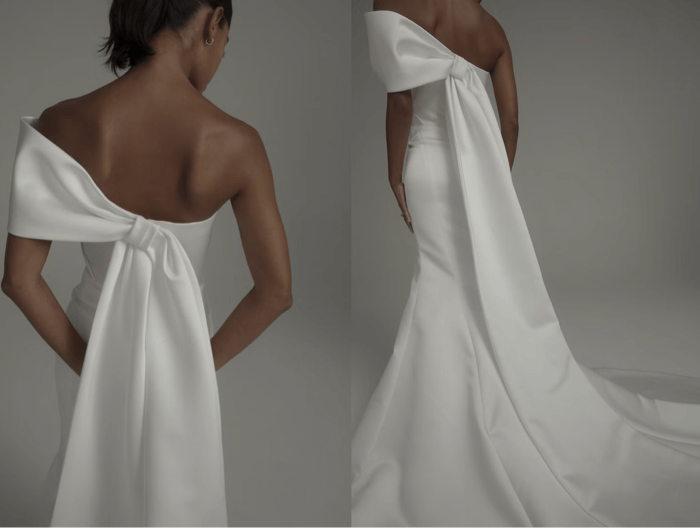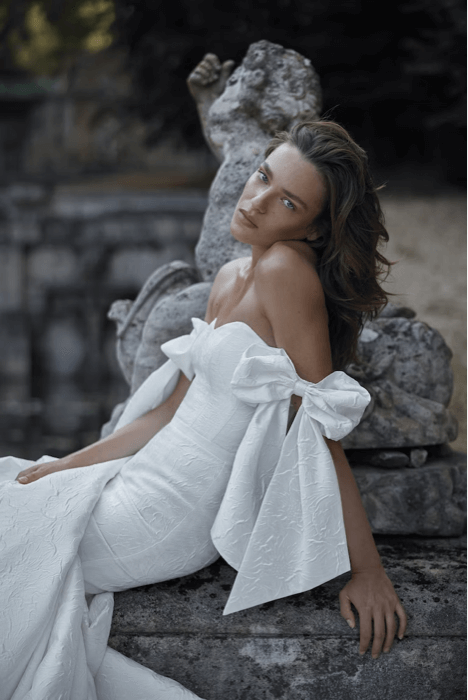 If the global market has elegant Amsale and Rode Blanche, then Vietnamese domestic market has Linh Nga Bridal and Hacchic Couture with luxurious, meticulous, and sophisticated designs. With bow details on bridal dresses, Linh Nga has launched an extremely eye-catching outfit below.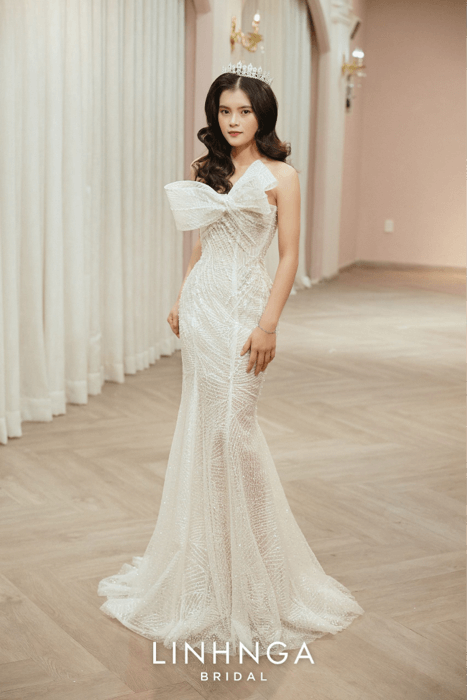 Turtleneck - modest yet sexy
This certainly is the reason fashion icons like Paris Hilton and Lady Kitty Spencer - Dolce & Gabbana's global ambassadors adore bridal dresses with turtleneck. If the Vietnamese has ao dai that is discreet yet gently reveals body silhouette, then the European has a gentle yet sexy high lace collar.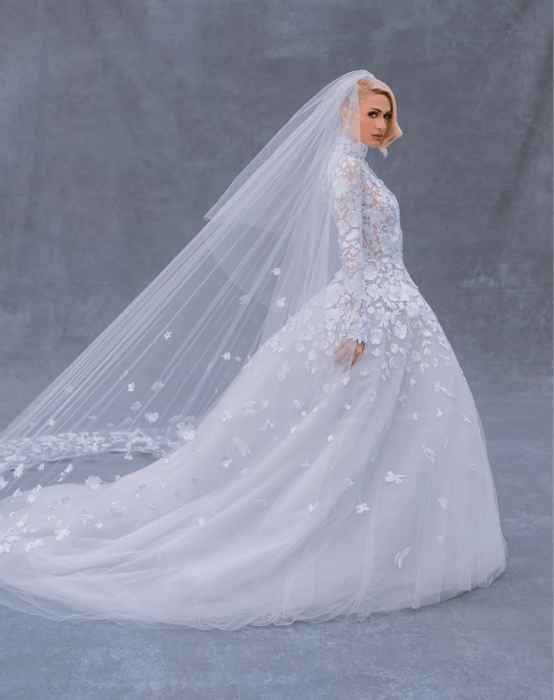 Short bridal dresses - why not?
Dynamic, youthful and comfortable are the highlights of this design. Especially, if you are an active bride who is planing to join the guests on the dancefloordancefloor, this will be a perfect choice.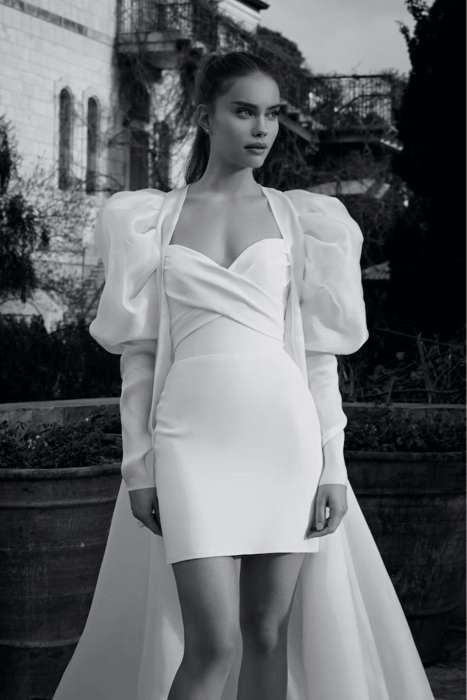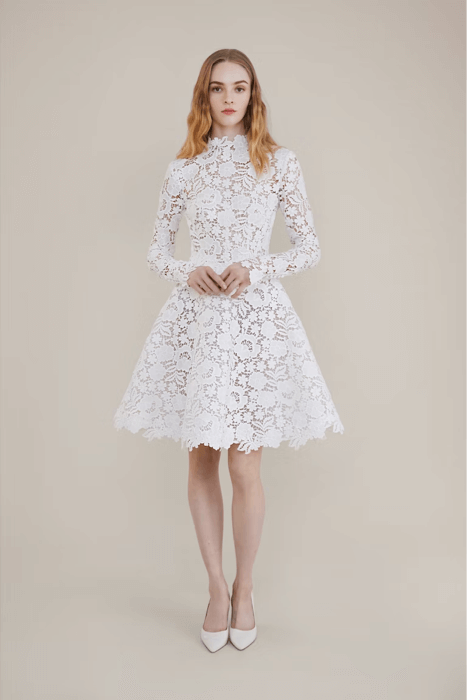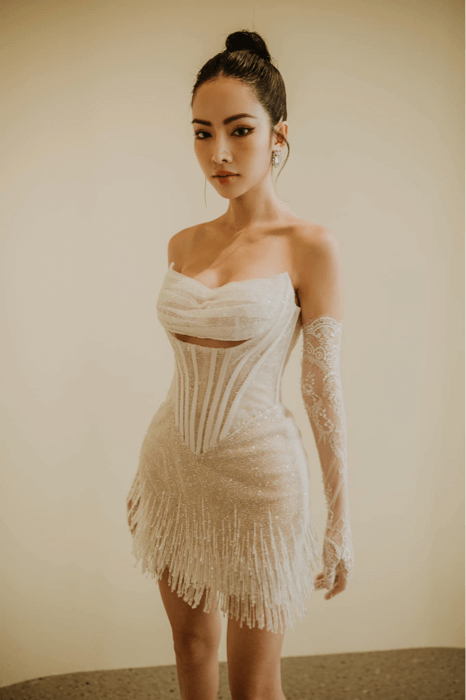 Vest - femininity in an unisex wedding outfit
The influence of feminist movements is undeniably spreading around the world. The fashion world also implicitly confirms this through wedding vests and suits for women. Little do we know, this style is dressed to kill with great feminine elegance and sexy. If you have heard of Giang Oi, you would know how inspiring her wedding suit was.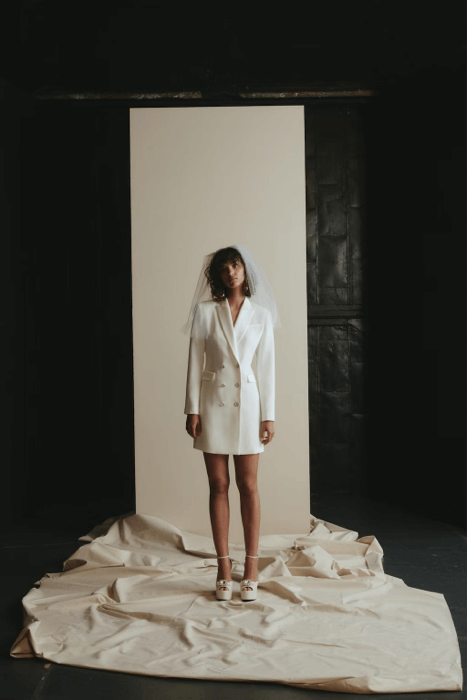 Besides catching up with wedding fashion trends, you should choose a bridal outfit that enhances your body shape. The most important thing is that you feel comfortable being yourself in the chosen wedding dress.