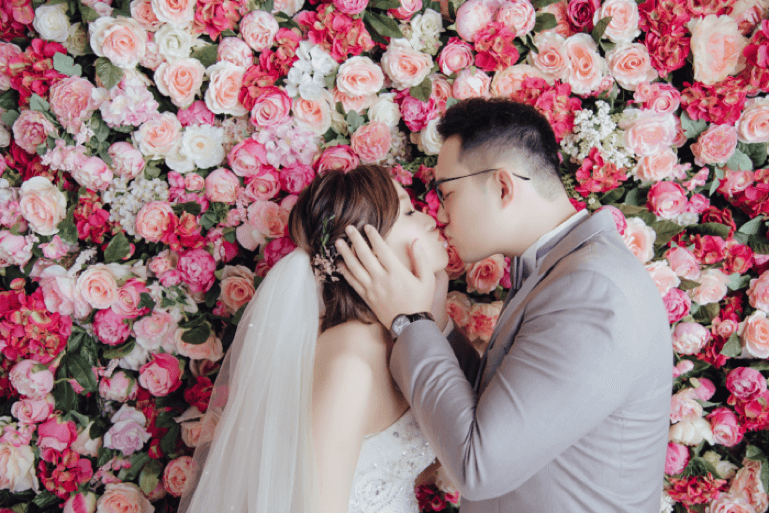 Pre-wedding photography is an important milestone on your wedding preparation timeline. Couples normally spend lots of time and effort on their pre-wedding photo albums because it will be the first impression for wedding guests. There are many wedding photography styles for you to choose from. Among them, the Korean style wedding photography is a new trend that is gaining its popularity among young couples. We have a few suggestions for you to choose your favorite wedding photo studio. 
What is Korean wedding style photo?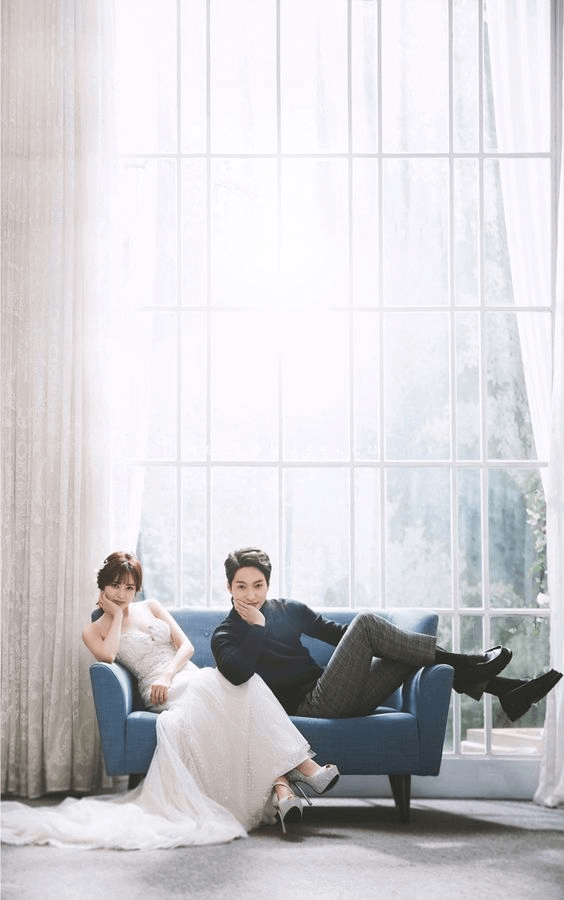 When it comes to wedding photography, Vietnamese often can't help but think of the image of couples lining up near Hoan Kiem Lake or the big malls to take photos during the wedding season. Brides and grooms are even willing to spend a good amount of money to travel and have their wedding photos taken in multiple locations in Vietnam and aboard. Wedding photo albums often feature stunning and breath-taking natural scenes. You will have to spend many days and travel to make your desired wedding album. This trend is changing gradually with Korean-style wedding photography. Most wedding photos of this style were taken indoors at a studio or simple settings such as a coffee shop or a small garden. Instead of focusing on nature, the couple is the main part of the wedding photos. The Korean wedding style focuses on taking portraits and capturing moments between the bride and groom. The basic trend is simple, natural and effortless with little to none setups. They also come with a warm color tone. In addition, the couple won't need to go through the hassle of changing multiple flashy outfits but go with a more minimalist style.
Is the Korean wedding style photo right for me?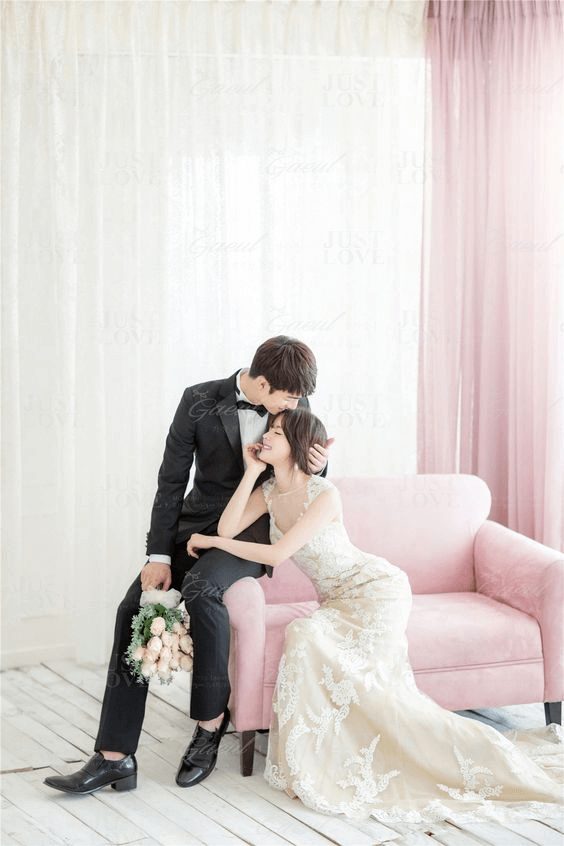 If you're still wondering how to get the best pre-wedding photos, Korean wedding style might be an option that is worth considering. This wedding photo style offers many benefits but also has certain limitations. You can consider the following factors:
Time and budget
Compared to other styles, the indoor photo option reduces time and effort significantly. You will only need to spend a couple hours or a day to get the Korean style wedding photo album that you like. As you don't have to travel much, you can save some cost as well. Besides, you will not have to worry too much about the weather like when taking photos outdoors.
Your comfortability in front of the camera
If you are shy from the camera, Korean style wedding photos might be a bit more challenging. Since most camera angles are close enough to capture your emotions, it is important that you are comfortable in front of the camera and have some acting going. However, an experienced photographer should be able to help direct you during the shooting time. Creating a relaxing and comfortable atmosphere can also help.
8 Korean-style wedding photo studios for you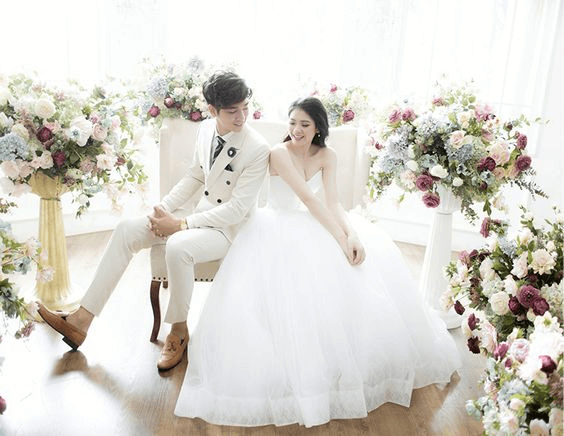 If you've decided to go with the Korean-style wedding photos, check out these following studios. They are popular choices among the newlyweds and have their present across the country. In addition, most of these studios have collaborations with bridal studios and make up artists who can provide you with wedding dress rental options.
Nupakachi Wedding
Established in 2011, this studio is a chosen option for many young couples for their pre-wedding photo album. This is one of the first providers who bring the Korean wedding photography style to Vietnam. Nupakachi's wedding photos are not cheesy but have a classical and very luxurious feel. They have been expanding their operations through the years and now have representative offices at most major cities in Vietnam and even in France.
TuArts Wedding
This wedding studio is known for their wedding albums with unique retouch colors and very signature Korean wedding style. Instead of strictly following one style, TuArts has a relatively interesting approach, in which they combine both Korean and European styles. The wedding photos taken at this studio have the youthful and modern feel, which fit well with the taste of young couples. This is also a brand that has grown nationwide.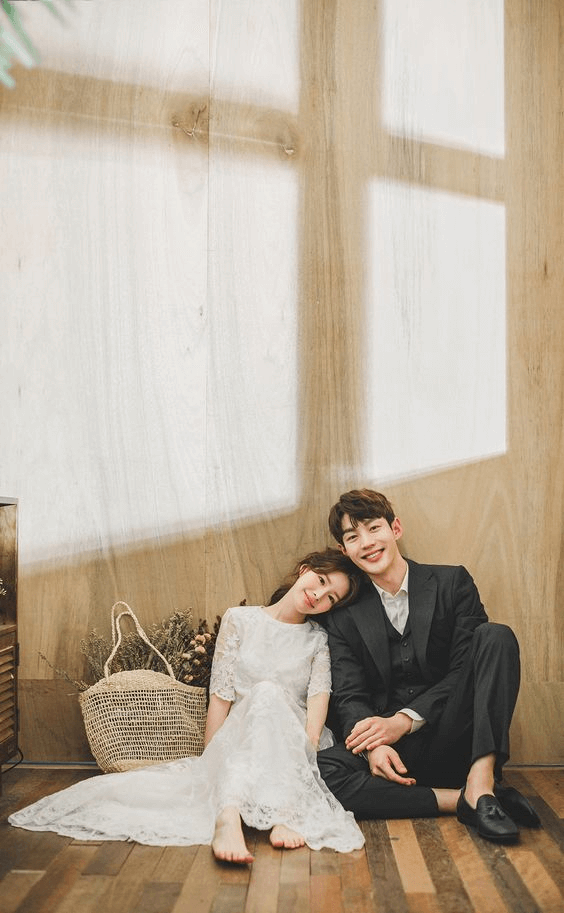 Cabo Studio
Cabo Studio only has one studio in Hanoi. Although the studio hasn't been around for too long, it is well-known for keeping a stable quality and high standards. Cabo's team is quite young and friendly. They always create a pleasant feeling for the bride and groom during their photo sessions. This studio offers a very reasonable indoor shooting package, which follows the Korean wedding style. It is a suitable option for busy couples, who don't have much time but still want a beautiful wedding album.
Yeu Media
Yeu Media has been in the Northern wedding photo market for over 10 years. This is a popular brand chosen by many couples for the pre-wedding shootings. The  wedding photos taken by this studio have a relatively natural and cute style. The bride and groom can entrust their important wedding album to the passionate and creative crew from this studio.
TEE LE Studio
Tee Le Studio has been in Ho Chi Minh City for a while. It is associated with the famous Chung Thanh Phong bridal brand, which is desired by many future brides. This is also the chosen wedding photo studios of many famous couples such as Dong Nhi - Ong Cao Thang, Quynh Anh - Duy Manh or Truong Giang - Nha Phuong. The quality of wedding photos here is guaranteed by many influencers in the industry. Their signature settings are using flowers as the background, which brings out a luxurious feel for your wedding album.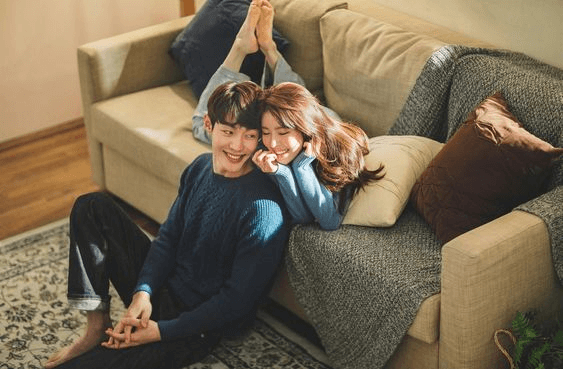 Manh Bi Wedding
Started as a fashion photographer, Manh Bi entered the wedding photo market recently but his studio already gained a lot of attention. The photo style of this studio is very youthful and liberal, making it a favorite choice for many young couples. Similar to Tee Le, they have a portfolio of famous celebrity names in Vietnam. If you are looking for a true Korean-style wedding photographer, this is an option that you should not miss.
September Studio
This is an established brand in the Ho Chi Minh wedding photos market. Founded in 2012, September Studio has been trusted by many couples in the South. The wedding albums taken here are very eye-catching and yet have very natural styles. The brides and grooms shine in their pre-wedding photos. A bonus point: this studio also often offers promotions for customers.
Mr Lee Studio
Mr. Lee is one of the most booked wedding photographers nowadays. This studio's wedding photo style is strongly influenced by the Korean wedding style. However, they also manage to have their own characters with quite unique camera angles. The overall feel for their wedding albums are romantic and luxurious. This studio is also the pioneer in the market, who adapt to new trends very quickly and always come up with new retouch styles. The only drawback is their pricing is at the upper premium level compared to the market.