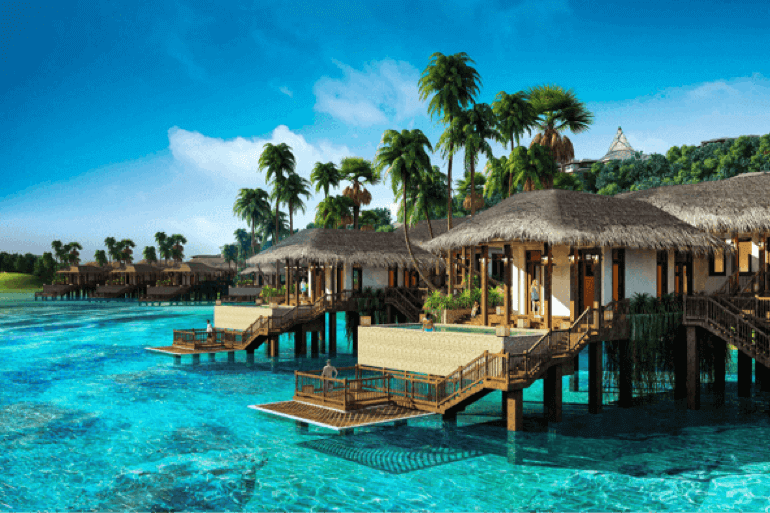 WEDDING PLAN
5 Resorts In Phu Quoc Where You Can Get A Romantic Sunset Wedding Like Singer Dong Nhi
Phu Quoc has always been a familiar name on the list of best locations for beach weddings in Vietnam. The island is known for its mild climate, great accessibility, beautiful white sand beaches as well as a very developed service industry with many good value resorts. You can not miss this location when you plan for your destination weddings in Vietnam. Phu Quoc recently drew lots of attention thanks to becoming the destination of choice of many couples in Vietnamese showbiz such as Dong Nhi - Ong Cao Thang or Vien Minh - Cong Phuong. All of them are captivated by the beautiful dusk there. If you have also fallen in love with the sunset on the pearl island, let's have a look at our list of great value resorts in Phu Quoc that can make your dreams come true.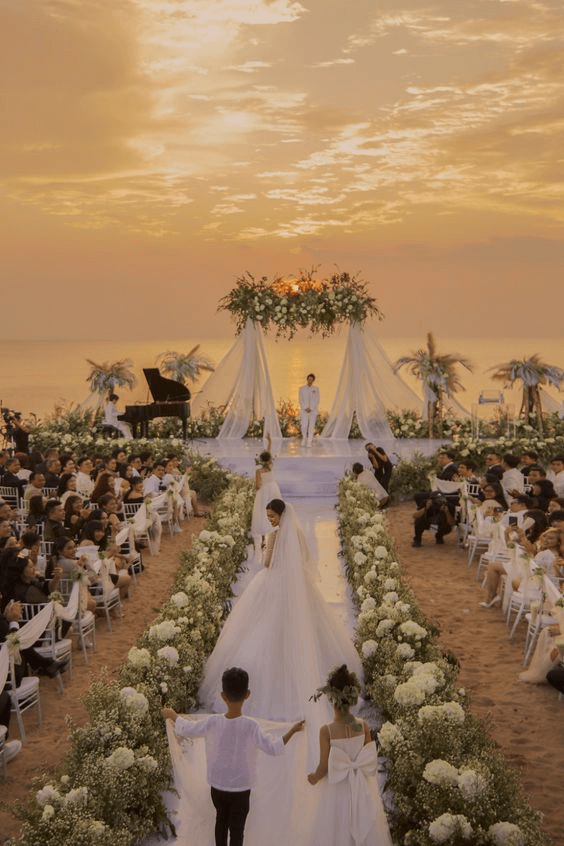 First, it will be a great mistake if we fail to mention Vinpearl Phu Quoc Resort, where Dong Nhi and Ong Cao Thang host their wedding. Located on Long beach, this resort has a very private beachfront where you can have your beach wedding under the sunset. You should also note that this resort is a part of the famous Vinpearl group, which means you will be assured of the quality. However, you might have gotten the same experience from another one in the chain as they are all the same. The competitive advantage of this location is its capacity. Vinpearl can host parties up to thousands of guests at the same time. It is also suitable for family-type guests thanks to its diversified activities. Guests can attend the wedding, relax and participate in other recreational activities such as themed parks or safari.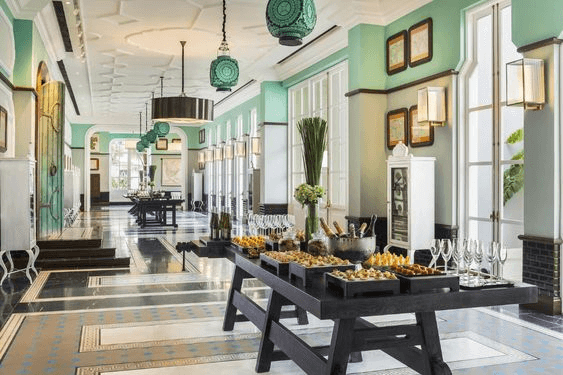 Since its opening, JW Marriott has attracted a lot of attention in the Vietnamese tourism community. From its prime location on Khem Beach, the most stunning section in Phu Quoc, to the unique design of a miniature university, this resort is the dream location for many couples. Not only is it suitable for beach weddings, you can also find many good decorations for your pre-wedding photo album. The hotel and restaurant are held up to an international standard, ensuring you and your guests will have the best experience during the wedding. You have many choices from large beach weddings to intimate weddings with less than 50 guests at this resort. It will be great if you can work with an experienced wedding planner to help you coordinate with the resort and save time during the wedding preparation.
Intercontinental Phu Quoc Long Beach is a relatively new place on the Phu Quoc tourist map but has been selected by many famous names for their special days. The resort offers a luxurious and modern style to your wedding. Their well-trained staff are used to fancy-style weddings and have great experience planning this special event. They can give you much helpful advice on what to do and do not do on your wedding day. The private beach owned by Intercontinental Resort is also crowned as one of the most beautiful places to welcome the sunset on the pearl island. You can imagine the warm sunset as your wedding background. Whether you choose to get married on the beach front or in the bar on the top floor, you can still cover the wonderful seaview and sunset of Phu Quoc.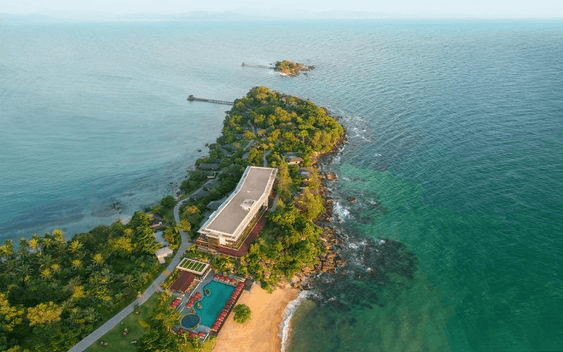 If you are looking for an isolated and private space, Nam Nghi Resort has a lot to offer. This resort is the most suitable space for small and intimate weddings for family and close friends. It is located on a separate oasis, overlooking Mong Tay Island with amazing scenery including both the ocean and the rocky cliffs. This will provide a different touch to your wedding decoration. You will not go wrong with Rock Island Club where you can organize a mix-style wedding with beachfront ceremony and outdoor wedding reception.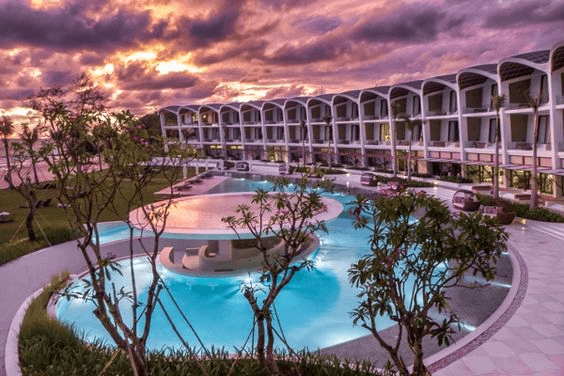 This resort is located very close to Duong Dong town, the center of Phu Quoc. Consequently, both you and your guests can enjoy the beautiful view while traveling at ease. The highlight of The Shell Resort is the signature design in the shape of a seashell, maximizing the natural space in the resort. You and your guests can immerse in the fresh ocean breeze and enjoy the lush tropical gardens here. The eastern side of Phu Quoc island, where The Shell is located, is known to have a better view of the sunset, ensuring the best beach wedding experience for you.