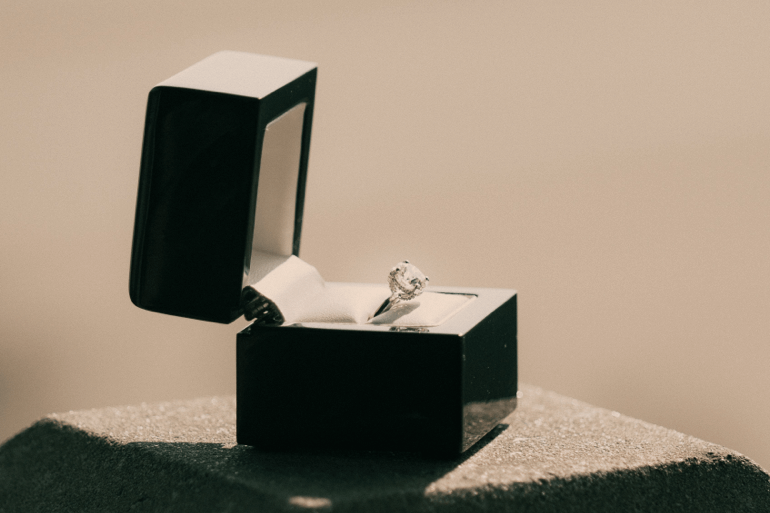 ENGAGEMENT
8 Ring Brands That You Can Consult Online Before Visiting Their Stores
Wedding bands will stay with you wherever you go. It is not an easy task to choose a pair that fits both your styles with good quality and design. It is even more tiring if you have to travel to the stores and come back empty handed since they don't have the style you like. In this digital age, e-commerce can come for the rescue. There are various brands that maintain a good internet present, which you can review before going to their stores. 
The Vietnamese mainstream brands
If you have limited time and want a readily available pair that you can purchase at the moment, you can go with the mainstream brands. These brands have multiple stores for you to visit and pick up the rings, certified quality and endorsed by many couples. They will be your safe choices for both the engagement ring and the wedding rings. The only issue is they are produced for the mass so that their designs are not very different from each other.  
Skymond Luxury is a jewelry brand in Hanoi. Their designs for the wedding rings are stable, contemporary and elegant. They are popular among young couples thanks to the good customer service and frequent promotion. Their offering is not limited to traditional gold but also expands to rose gold and platinum. The website is well-designed and easy to use. However, they don't display the price directly on their website. It's a bit inconvenient as you will have to call or visit their stores to know the price tag for your selected wedding rings.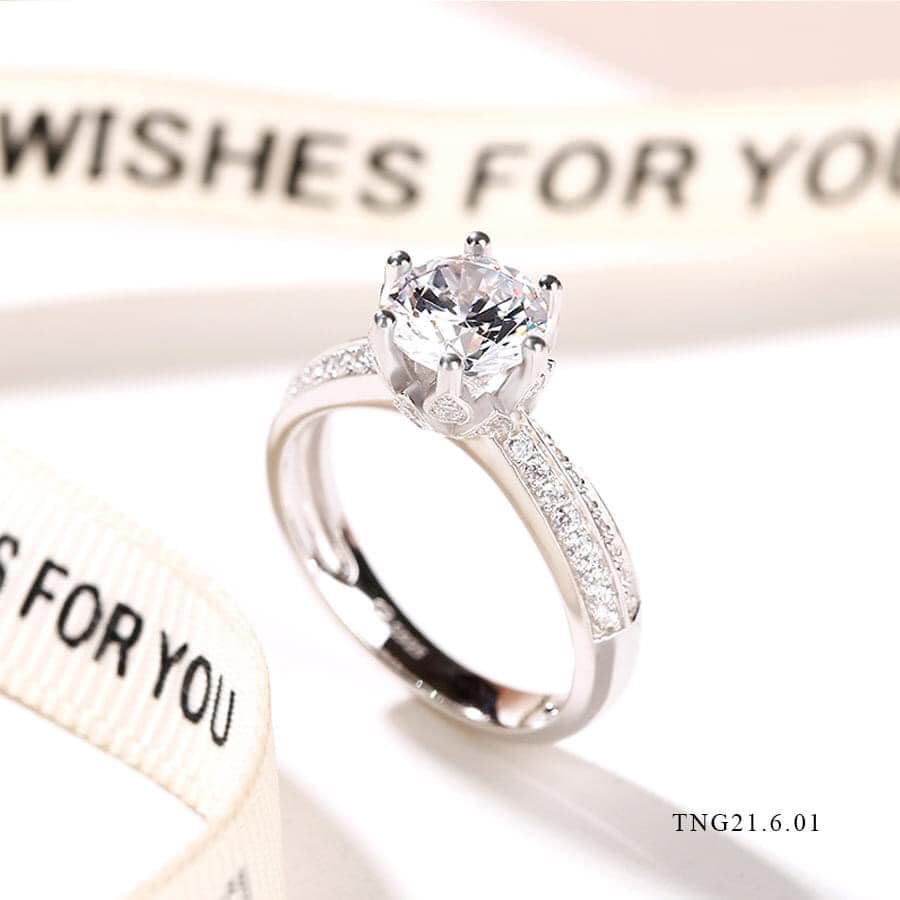 The name speaks it all. The signature of this brand is their diamond collections, the lady's best friend. If you are looking for a diamond wedding ring, they can be a good candidate. As a result, their price point is a bit higher than other mainstream brands, which is partly due to the value of the diamond itself. Their website can use a bit of an UI improvement since it is not very easy to navigate. If you are patient enough, you can still find a decent choice for the wedding rings here. They also have good store networks that you can easily find wherever you stay. 
PNJ is a well-established jewelry brand in Vietnam, which has earned trust from many customers. Beside the traditional plain band, they also have new designs for younger couples. Overall, their designs are simple, easy to wear but still up to date with the industry trend. Their website is frequently updated so that you can see the newest collection as well as promotion for new couples. You can either choose a pair of wedding bands by default or hand pick your own to make a new pair. Wedding bands from this brand are affordable, starting from 6 millions Vietnam Dong. 
If you ever visited a wedding fair, you would have seen this brand. It is a popular choice for couples of all ages. Starting from Hanoi, their branches are now available across Vietnam. Doji is known for their gold jewelry and having a pretty good price for them. Beside the traditional gold and diamond, they also have other precious stones for you to choose, which is not easy to find in Vietnam. If there is a complaint about this brand, their packaging might need some improvement. Their engagement ring comes with a huge yellow box, which might not be your ideal choice for the romantic proposal . Their website is up to date with a variety of ring options. However, you should make a quick call to check as not all the stores carry the same inventory. 
Local boutique brands 
Instead of following the mass production trend, you can get an one-in-a-kind design from small boutique brands in Vietnam. They normally have good quality and open to design a special wedding ring for you. The only drawback is their limited stocks. Most boutique brands don't have rings that you can buy immediately. You will have to place a custom order and receive the final product from 14 days to 1 month from the order date. Good things take time. If you can afford the wait, why not give it a try? 
Newly established in Hanoi, Crown gained their popularity thanks to endorsement from internet influencers in Vietnam. Their wedding collection is pretty creative for couples with strong characters. As many local brands in Vietnam, Facebook is their main channel, where you can see many designs along with their price. Once you want to place an order, they will give you a detailed guide to measure your fingers and get the correct size. Their customer service representatives are very supportive and quick to answer any question you have. The biggest drawback is most rings are only available on photos. Although they have two stores in both Hanoi and Ho Chi Minh City, they are pretty small with limited stocks.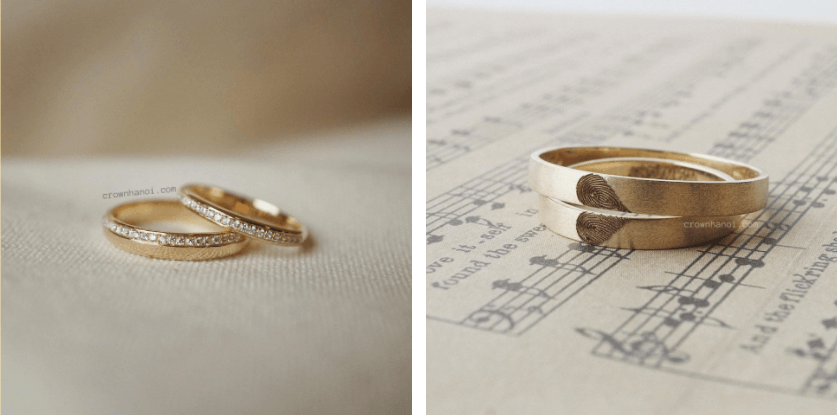 If you are looking for something really unique, DMari can be your choice. Although they only have one location in Hanoi, they are widely known for creative designs for their wedding ring collection such as the Mobius band. Their Facebook page is filled with photos from previous orders, which can give you some ideas about where to start. The store has a selected showcase of most popular choices but you can always go above and beyond to get one designed just for you. It normally takes a month for them to finish the order and you can make it resized if needed.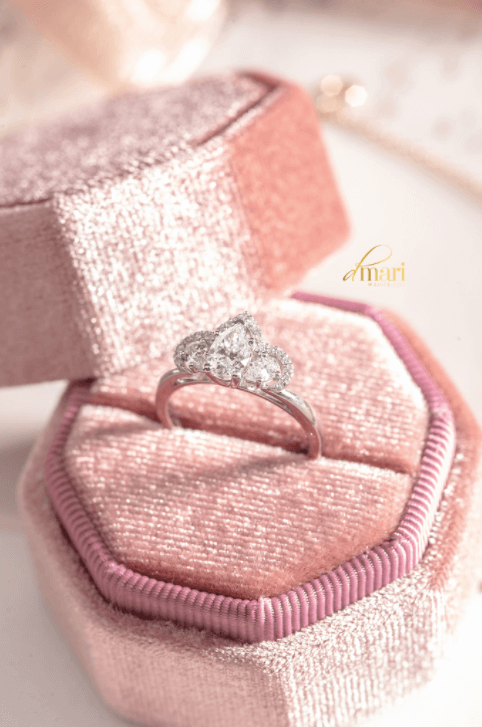 The international brands
There seems to be a new trend for couples in Vietnam who also shop for international brands. Despite the much higher price tags, some international brands still attract a good amount of couples who can afford the luxury. The pros is they offer non-conflict diamonds, an ethical practice that might be overlooked in the local market. The cons is you might have to place an order and wait for it to come from overseas. As more brands are coming to Vietnam, this option might be worth a try. 
Almost every girl falls in love with Tiffany's blue box. Known as a luxury brand, Tiffany can cost from tens to hundreds thousands USD for the engagement and wedding rings. Their website can give you a feel of what they have to offer. An interesting option is they will suggest a wedding ring that matches your engagement one for your reference. Tiffany's rings are made from good materials, which you can tell when you try them on, and they also come in exclusive designs. One big drawback: they don't have a physical store in Vietnam yet. Most rings are purchased abroad or through a third party.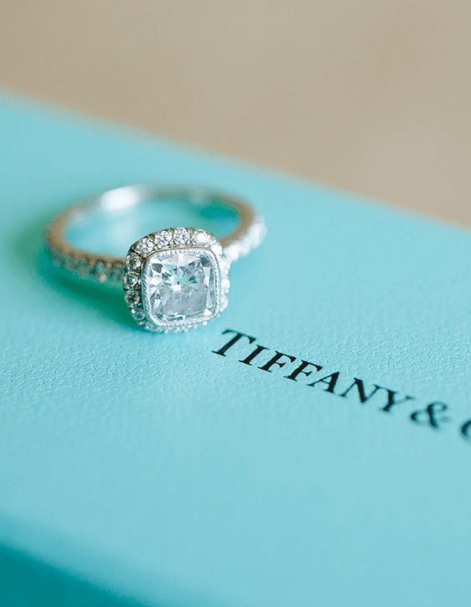 This French luxury brand is considered a proof of timeless value. From the 1895 collection to the Love collection, they capture the heart of many brides-to-be. Their wedding rings are becoming a choice more and more in local weddings. Cartier's wedding rings have very unique designs, which can become an issue if you got an engagement ring from another brand. Their website is clean and easy to use. You can quickly find what you need. Good news: they also have stores in Vietnam so that you can pay a visit. Their wedding bands start from around 3,000 USD.