Couples
Wedding Gift Ideas For Your Spouses
It is not mandatory for you to exchange gifts with your future spouse on the wedding day. However, that fun tradition never fails to bring a surprise to him/ her during the most important moment of life. Many couples opt to exchange small gifts with a small note to make their wedding day more special. Wedding gifts for your wife and husband-to-be don't need to be expensive but carry a lot of emotions instead. Here are 7 wedding gift ideas for you to consider.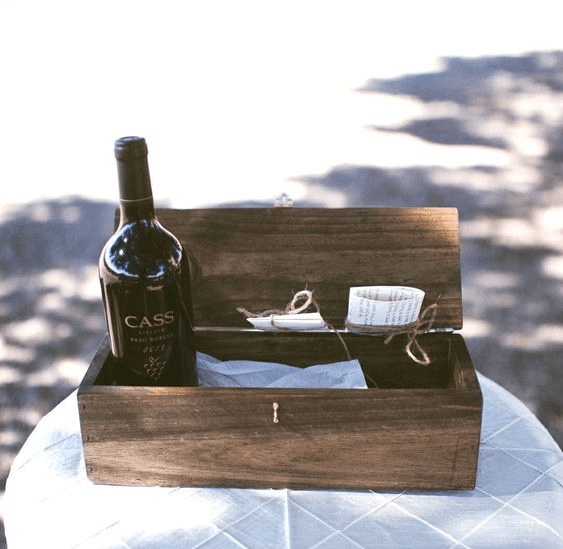 A scrapbook about your relationship
The wedding day is a good opportunity to reflect on how your relationship has evolved overtime. You can document your journey together in a scrapbook and it will be a good gift for your future spouse. If you have some spare time during your wedding plan, you can spend some time adding some DIY elements on the book. It is also a good stress-relief tool when you need some "me time" as well. Use your creativity and decorate your photos, add some notes and make your memories box more memorable. In case you get too busy, there are many vendors who can make your vision come true such as Etsy or local souvenir stores. I bet your spouse will feel very happy when he/ she receives this book.   
A good bottle of wine
Just like fine wine, a good relationship gets better with age. How about picking up a good bottle of wine made in the same year and locking it down with your future spouse in order to open later on one of your anniversaries? If you choose this option, you should consult a sommelier to pick the suitable bottle. Not all the wine has the same aging process. Some wine might peak much earlier than others so that you would want to choose one that can be kept for long. Red wine is normally a better option than white wine. Beside the wine bottle, you can also order a custom-made wooden box for storage. 
A care package
Wedding planning can be tiring. You can show your care by sending your partner to a pamper treat. It can be a spa package for her and the bridesmaids or a whiskey session for him and the groomsmen. Another option is the wedding survival kit for brides and grooms. Those can be a pleasant surprise that she/ he will appreciate. If you want to involve more people, you can organize activities together with your wedding parties such as a short getaway trip or a private paint and wine session. It will help everyone relax during the wedding plan and get to know each other better.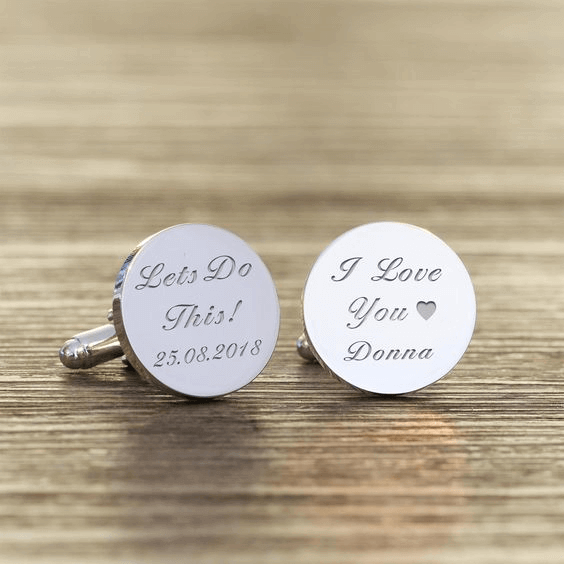 Fun wedding accessories
A good wedding gift option for your spouse is something that he/ she can wear right on the wedding day. For the bride, it can be her wedding shoes or wedding jewelry. For the groom, you can send him his cufflinks, pocket square or tie clip. Those small items will stay with your significant other during the wedding day and add some fun to their outfits. You might want to consult your partner or friends to choose the suitable items as you won't be able to see their full outfits until the first look. Wedding accessories can be personalized with initials, date or messages upon order as well. If you go with this option, you should start early to add special elements such as your initials or wedding date on those items.   
A couple set
You will never have enough couple items! The wedding day is a good chance to add one more pair to your collection. From passport cover to T-shirt or shoes, you can say it all. It would be nice to choose items that you can use even after the wedding and show off your relationship. Since these items need to be custom made, you should place the order ahead of time to get it done before the big event. Try to keep it as a secret and surprise him/her on the wedding day.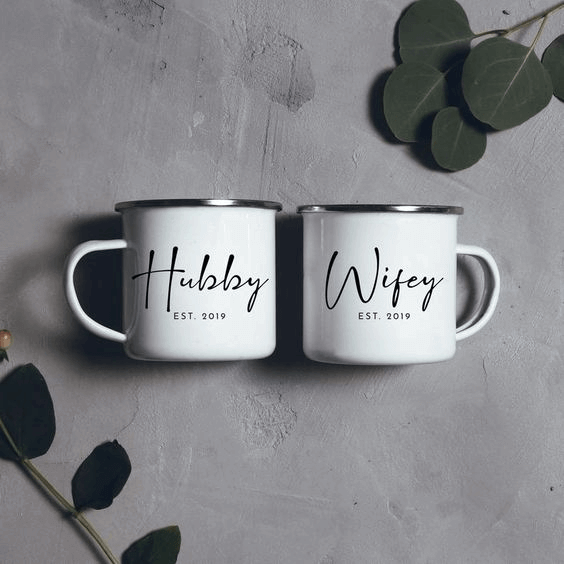 A household item
Household items are a practical wedding gift option since you are starting a new life together. They will add to your future nest, have long-term functionality and save you some cost as well. The basic options can be frequently used items such as plates, mugs, cooking tools, etc... On the other hand, you don't need to stick with the traditional necessities but go with items that can support his/ her hobbies since the wedding gift is still a special treat. For example, if she is into barista, it's time to go get a pour over kit. This is your opportunity to cross off something on their checklist and make them happy. 
Food and Beverage
This option might not have the lasting life as others but it has a comforting effect on the receiver. Wedding day is a stressful time so that some sweet support will be much appreciated. You can send a bottle of wine, some chocolates or some bubbly  to his/ her dressing room. As these can be ordered ahead of time with the wedding venue, you will save some time and still get a good wedding gift for your significant other.  They will show that you care and never fail to calm him/ her down during the preparation.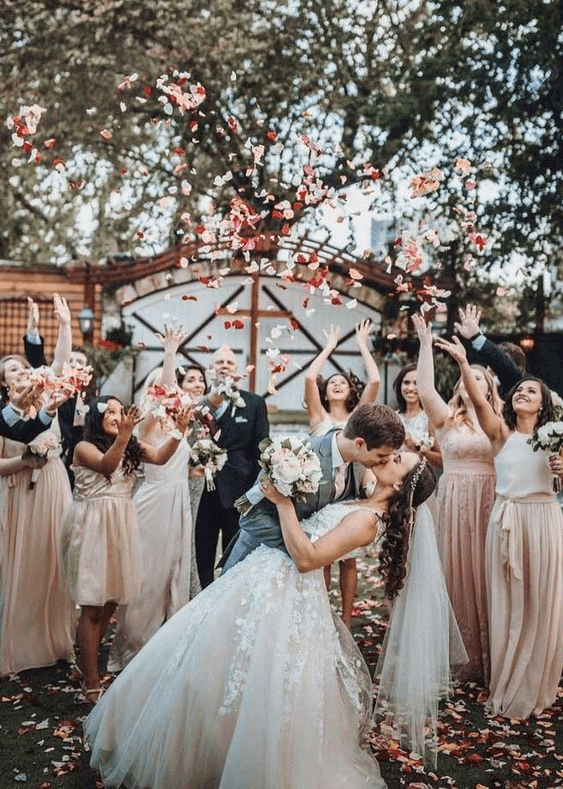 Wedding gifts don't need to come from the guests only. Brides and grooms can also exchange gifts to show support for each other during the important day of their lives. It doesn't matter whether you spend much time and effort on preparing the gift. Sending it out shows your care and commitment to your future spouse.