You said Yes? Congratulations! Now, it is the exciting time to start planning your wedding. While there is a lot of work when it comes to preparing the perfect wedding, a few milestones stand out as more important than others. No matter if you recruit a planner or have a full DIY wedding, this article will give you a snapshot of what to look for and follow in your wedding preparation timeline.
Start with the grand vision
Every woman is likely to have a dream wedding plan. It is time to discuss with your partner and bring that dream to life. Your wedding vision should be in detail and practical while taking into consideration the wishes from both sides. Would you prefer a grand wedding or a warm and cozy one? What is your budget for the wedding? How many guests do you want to have? Do you want it to be a local affair or at a special destination? You should put together the answer for those questions before heading to the next step. Any missing items will come back at you in the next steps. Do not forget to start thinking about the bridesmaids and groomsmen. They will be your right-hands and support you through the process. Once the vision is set, you can start looking at different timelines for your wedding plan.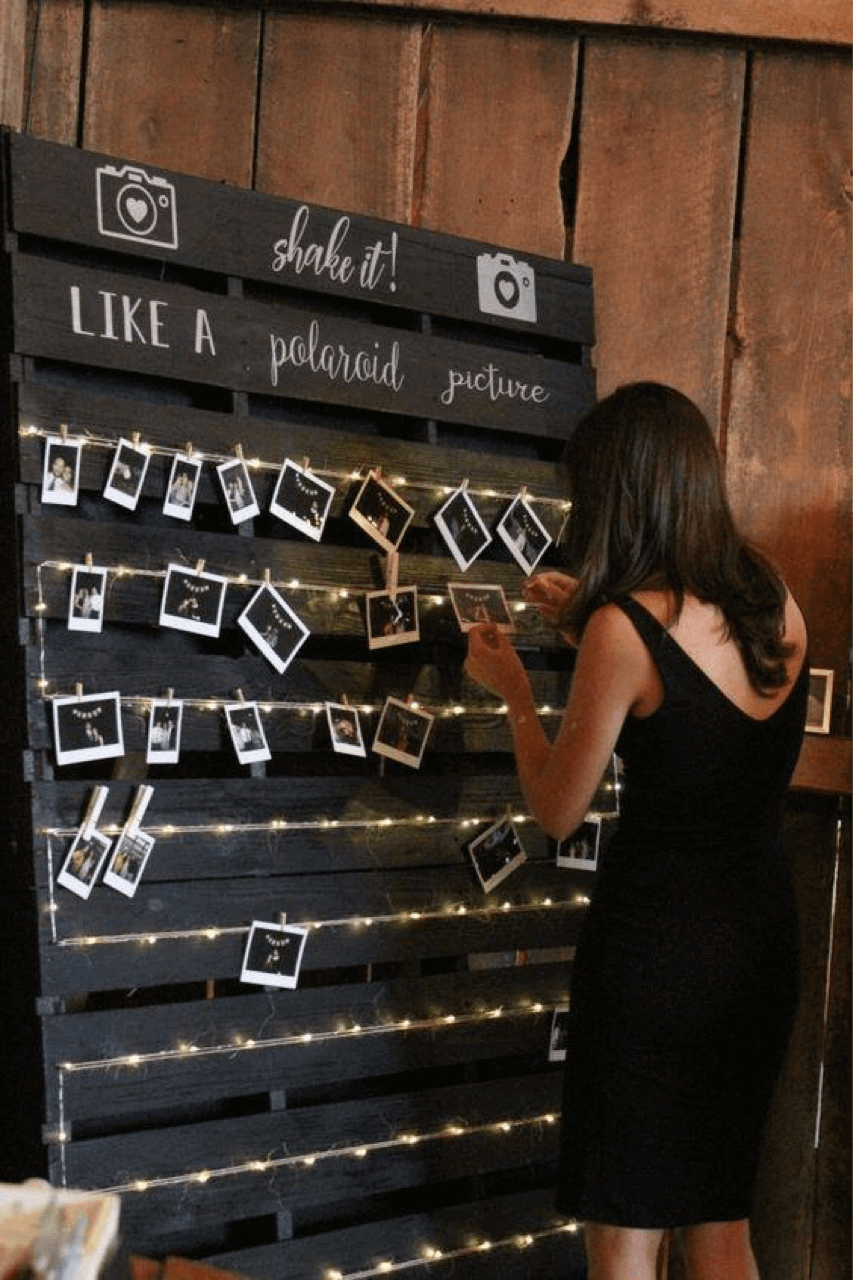 Pick the date
Yes, the wedding date. When exactly do you want your wedding to be? There are many factors influencing the date picking process. Generally, a good time will fit your working schedule (i.e.: your low season), the financial situation and family condition. You can consult your family members and friends for their suggestion. Many couples choose the Fall season due to the weather. Besides, you should give yourself enough time to prepare and enjoy the wedding rather than rushing into it. A destination wedding should be planned at least 1 year ahead while a local wedding takes at least 6 months. Once you have your date, you can start building your wedding timesheet to prepare for it. Fun fact: in Asia, the stars might decide the date for you.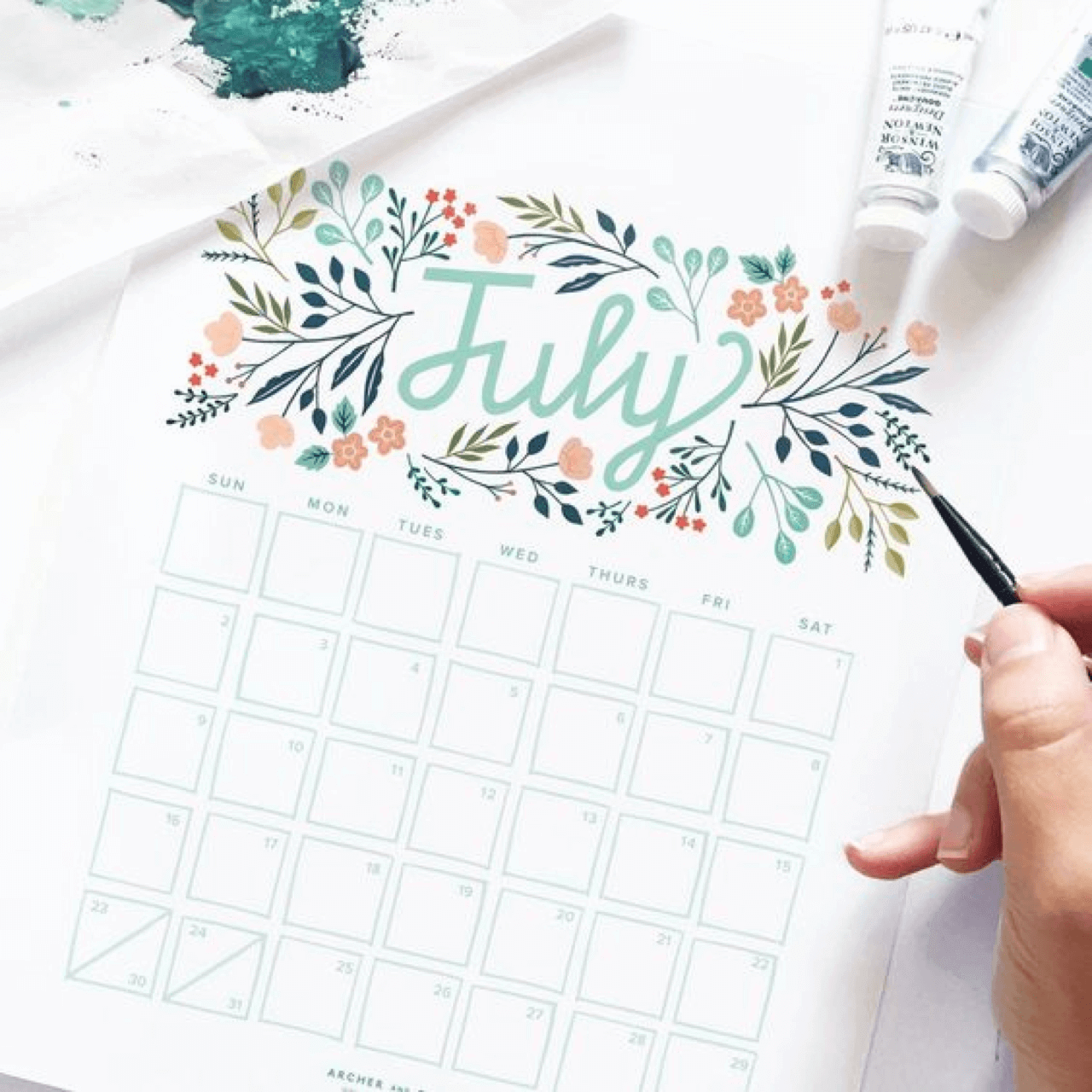 Get pre-wedding photographer
While it is optional, most couples decide to take some pre-wedding photos as part of their wedding plan. You should capture the sweet moments with your significant others to announce your engagement. A professional photographer or a close friend can help you with this task. It is helpful to have a photo style beforehand and coordinate with your photographer to get it real. You would want to get these photos done at least 6 to 8 months before the wedding date. First, you can use these photos for other purposes like including it to save the date and invitation. Second, one thing off the list will give you time to focus on others.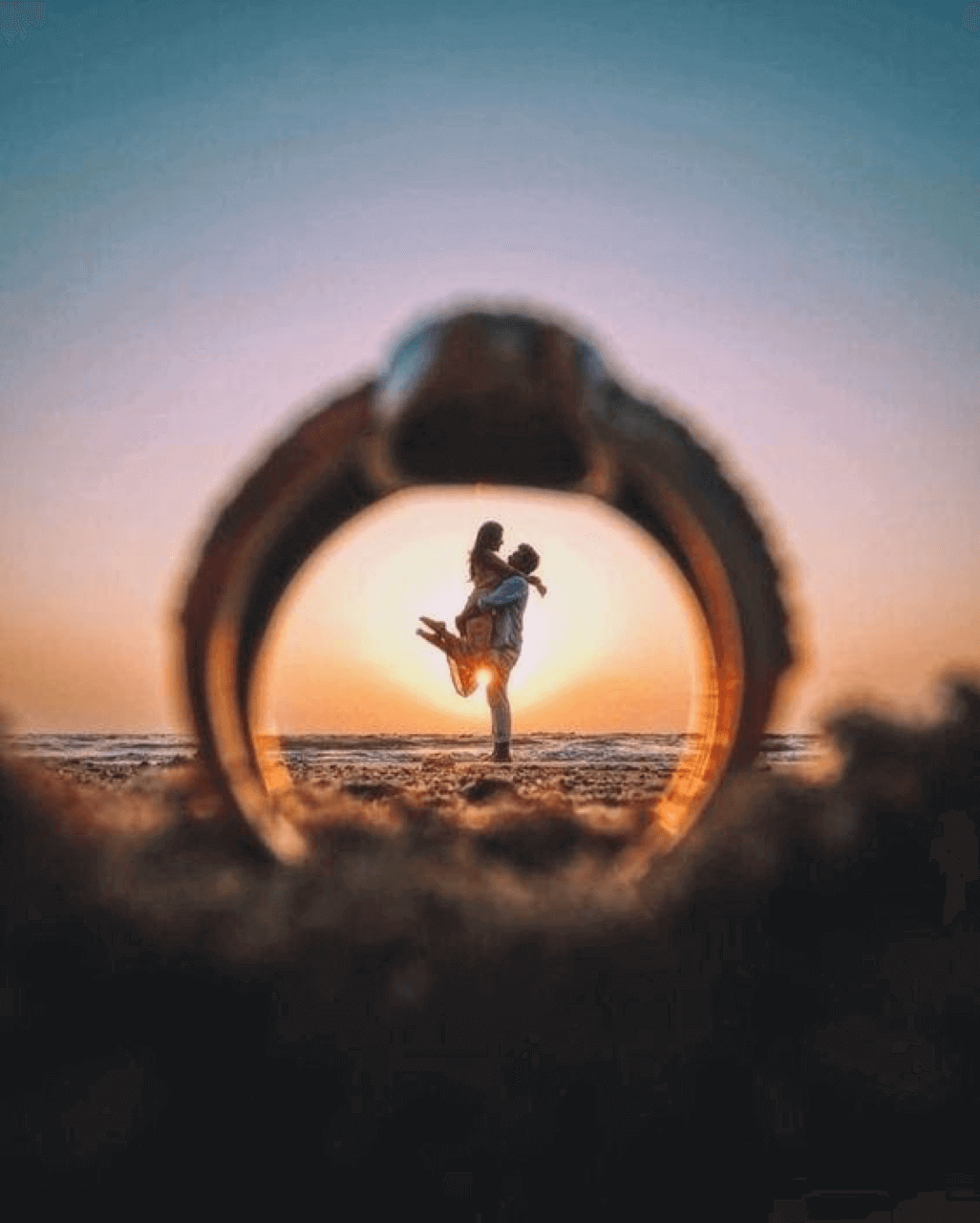 Book the location
As soon as you have the wedding date, you should process to choose the location. Early booking will give you advantage in negotiating with the provider and choose the best option available. When you choose your location, you should consider their options and note down other vendors needed to make the wedding complete. For instance, some locations don't come with catering while others don't allow third party florists. Popular locations take reservations a year ahead. If you are planning for a destination wedding, you can book at least 12-15 months before the wedding date. For local affairs, 9-12 months sound like the best time.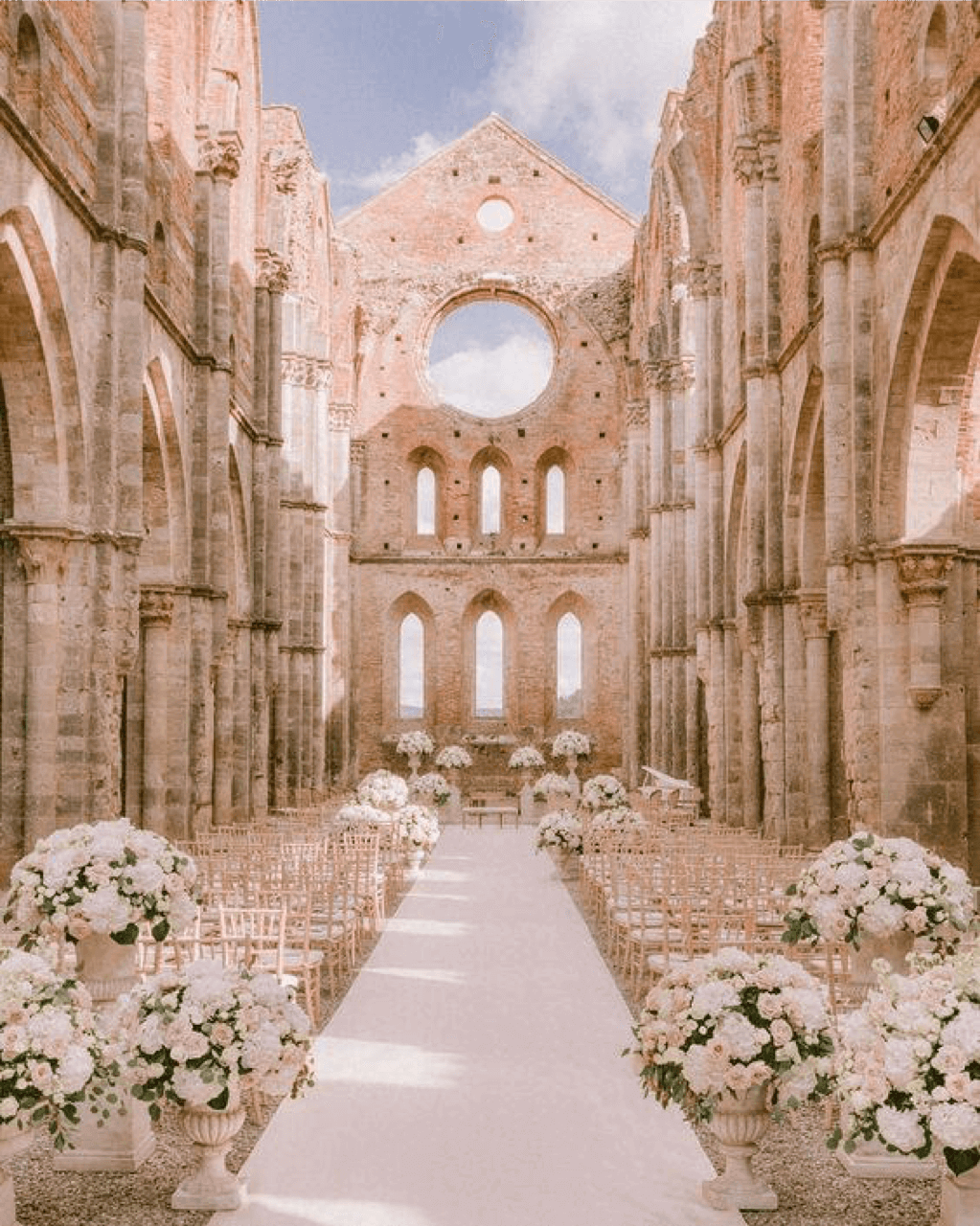 Send Save the date
Time to send the words to the world. Save the date is crucial as it serves as the first official announcement about your commitment and the wedding date. It is only sent to people whom you likely to follow-up with an official invitation. It is also an opportunity to show your newly taken photos. Normally, you should send Save the date about 3 months before your actual wedding date. In the special case of destination weddings, guests can receive the Save the date 8 or 9 months in advance. 
Say yes to the outfits
Many brides struggle with this step. Why? There are simply too many options and fear-of-missing-out is real! That is when your bridesmaids can help. You should bring at least one person with you while trying the wedding dress. They can give you their two cents and take pictures for comparison later. The secret is choosing one that makes you feel confident and comfortable. Outfit shopping should start early, which is about 6-8 months before your wedding. While it seems easier for the groom to choose the best suit, you should still start it early and give some time for tailoring if needed. It would also be nice for the couples and have a few mix-matches. They might make you a little happier on your big day.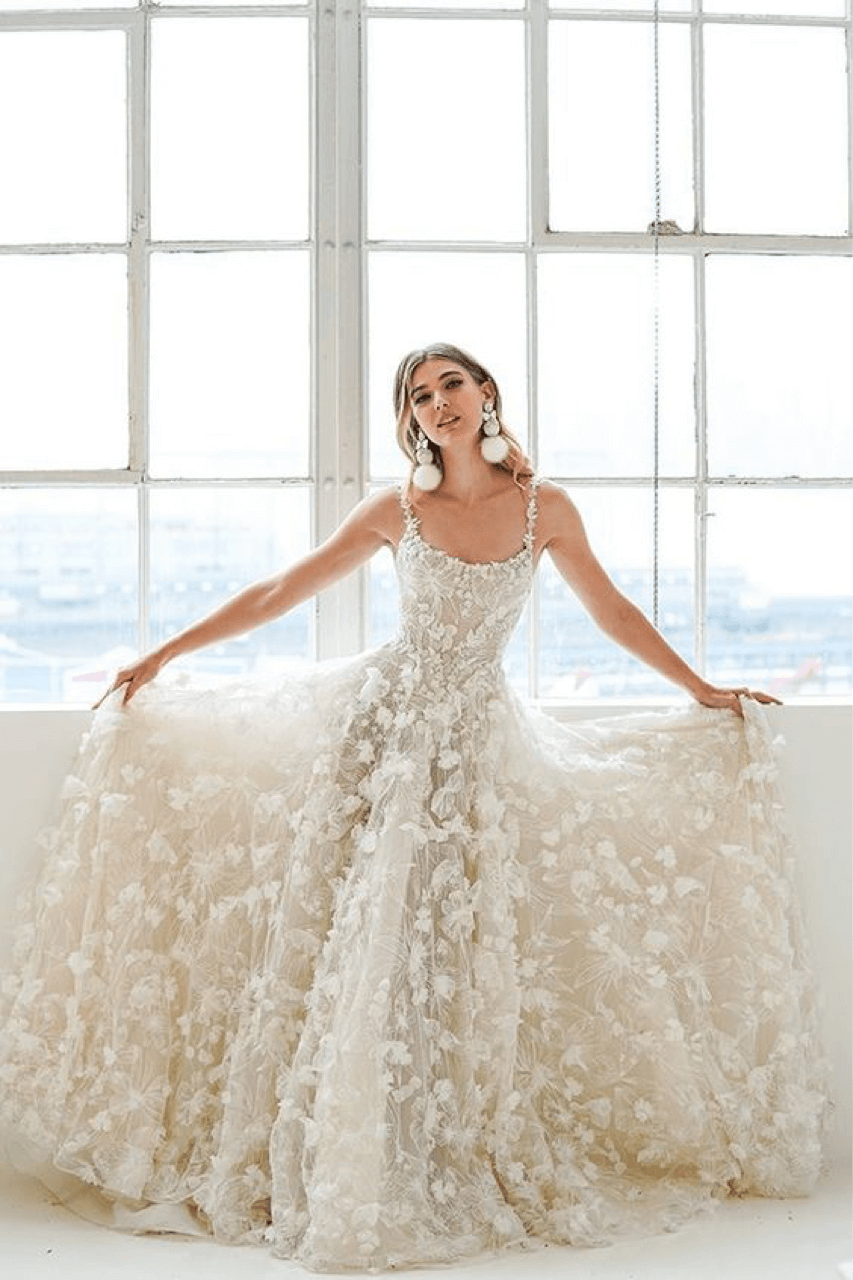 Bachelor/ Bachelorette party
Let's leave the stress aside and look into the fun part! The last official party time before Mr. and Mrs. The maid of honor and best man are normally in charge of planning this occasion. However, you should keep an eye out and reserve some time to wind down and have fun with your best friends. Some busy couples have this planned within the wedding week. However, it would be better to throw a bachelorette party 2 months in advance. It would be a chance for the bride to take a break from the wedding plan, reflect and gain energy needed for the coming events. Pack your best outfits and prepare to stand out!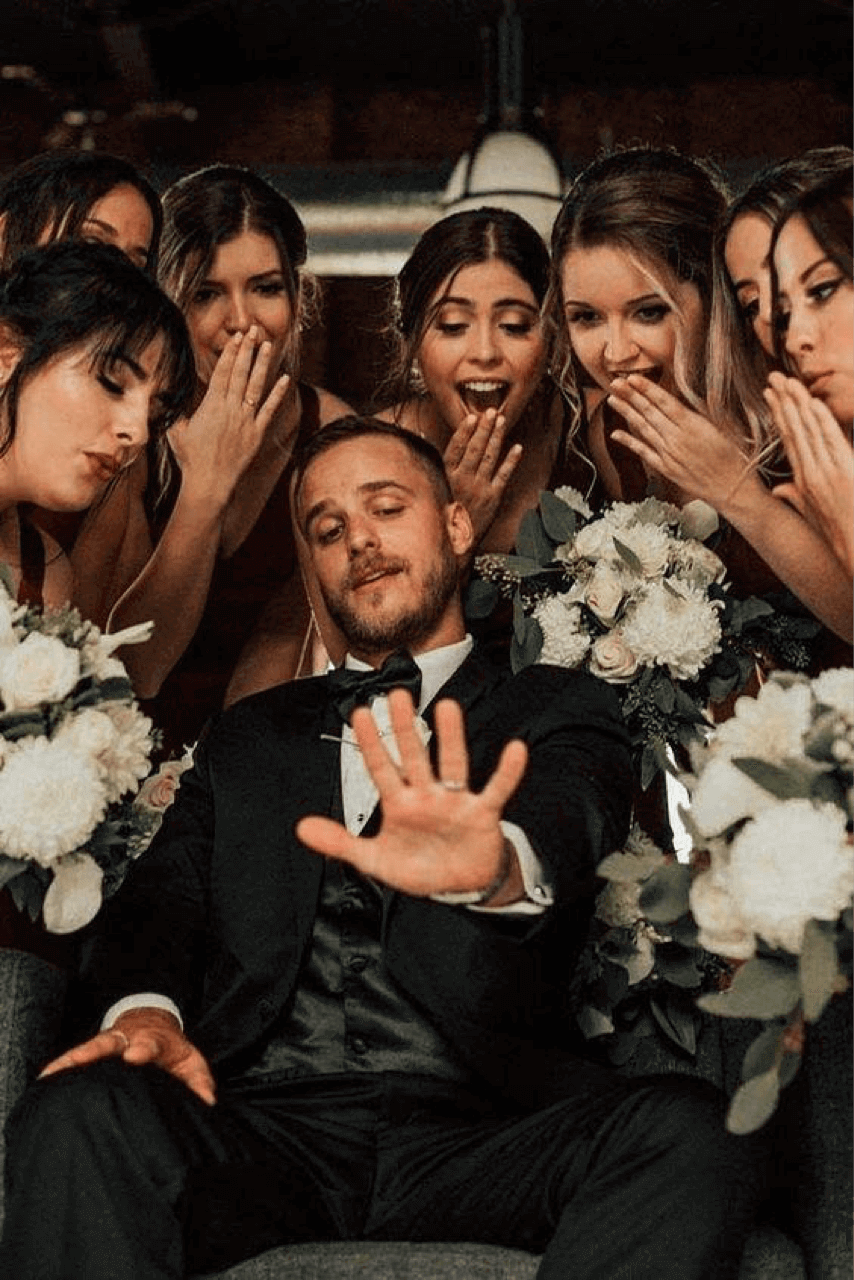 Pick your vendors
This one might be a bit time-consuming depending on how many vendors you will need. It takes a crew to make a good wedding. The wedding plan list contains a photographer, caterer (if you don't want to use the options at your selected location), florist, hair and makeup artist, bakery for your cake, DJ (or a live band), etc.…  For some vendors like hair and makeup or cake, it would be better if you have time to do trial. It will help determine a good fit. A good wedding planner can always come for rescue. However, if you want to do it yourself, remember to do your research and compare a few vendors before choosing one.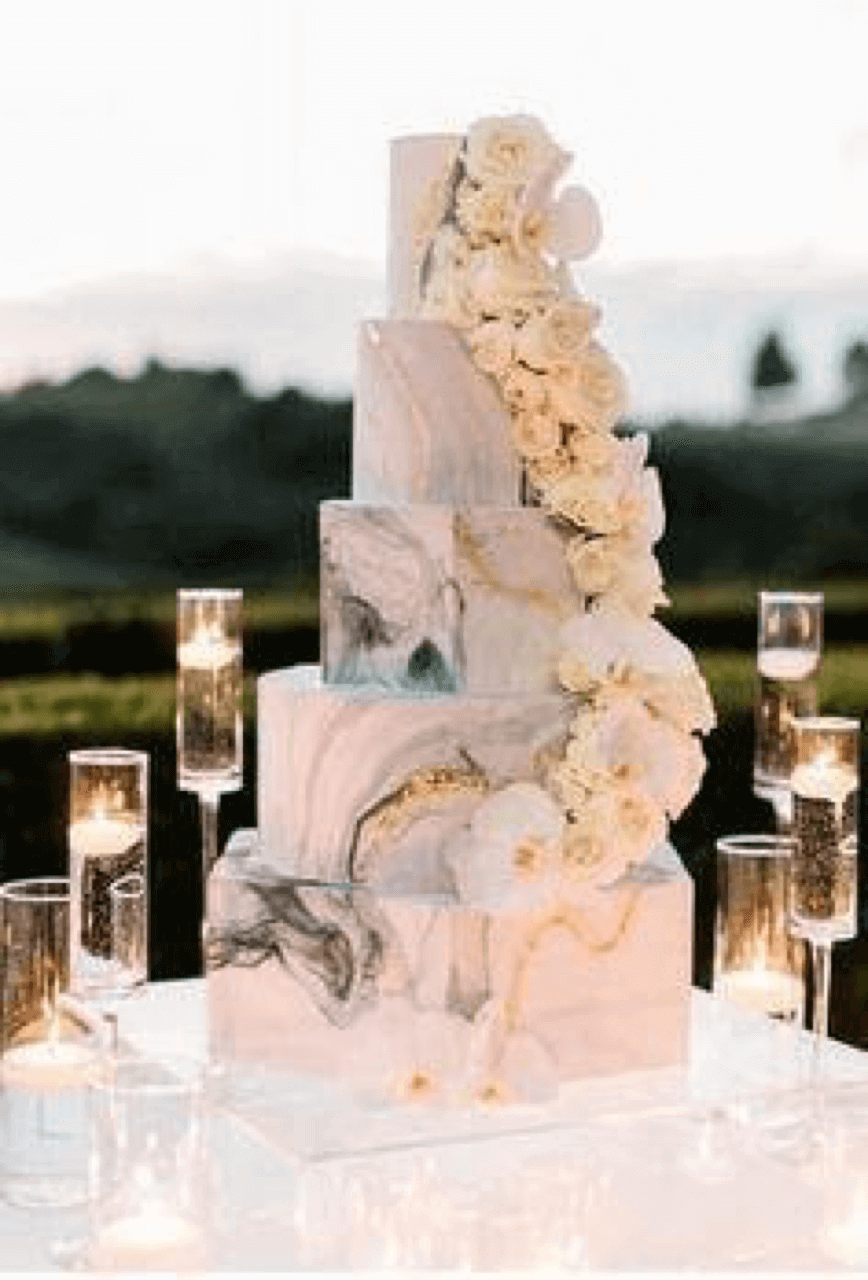 Send invitation
You should send the official invitation after finalizing your guest lists. It is common to send wedding invitations between 6 to 8 weeks before the wedding date. For destination weddings, guests would appreciate at least 3-month notice to give them sufficient time to prepare. Be sure to include a RSVP date on your invitation, which should be around 4 weeks before your wedding date. If you choose to send paper invitations, remember to add more time to design and choose a printer. Otherwise, there are various options to go virtual and send it directly to their mailbox.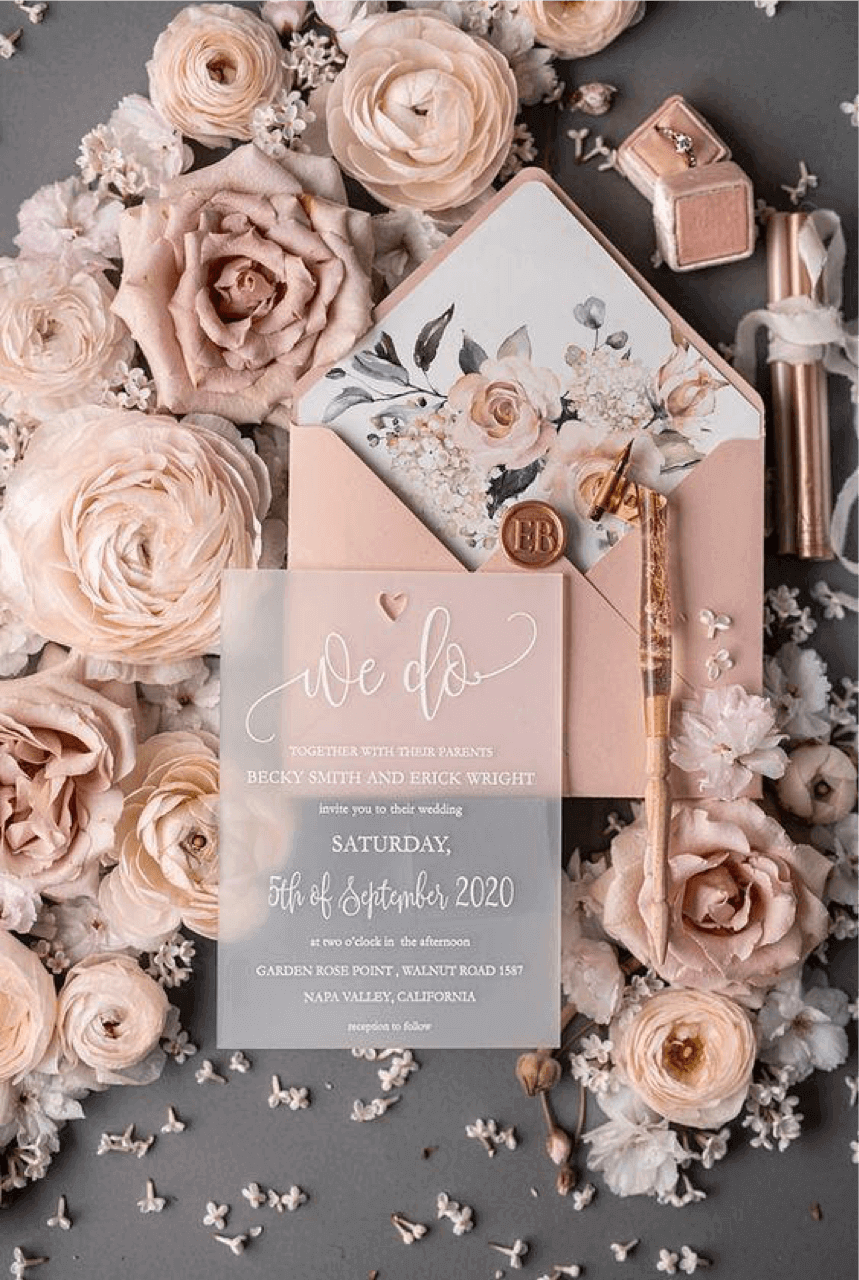 Rehearsal dinner
Rehearsal dinner is normally the night before the wedding. It is the moment when you gather all your families and wedding parties and practice for what will happen in the real event. More than a practice chance, it is the night for close families to get to know each other and share the intimate moments before the big event. Bride and groom can give toast to their families and get emotionally prepared for the coming day.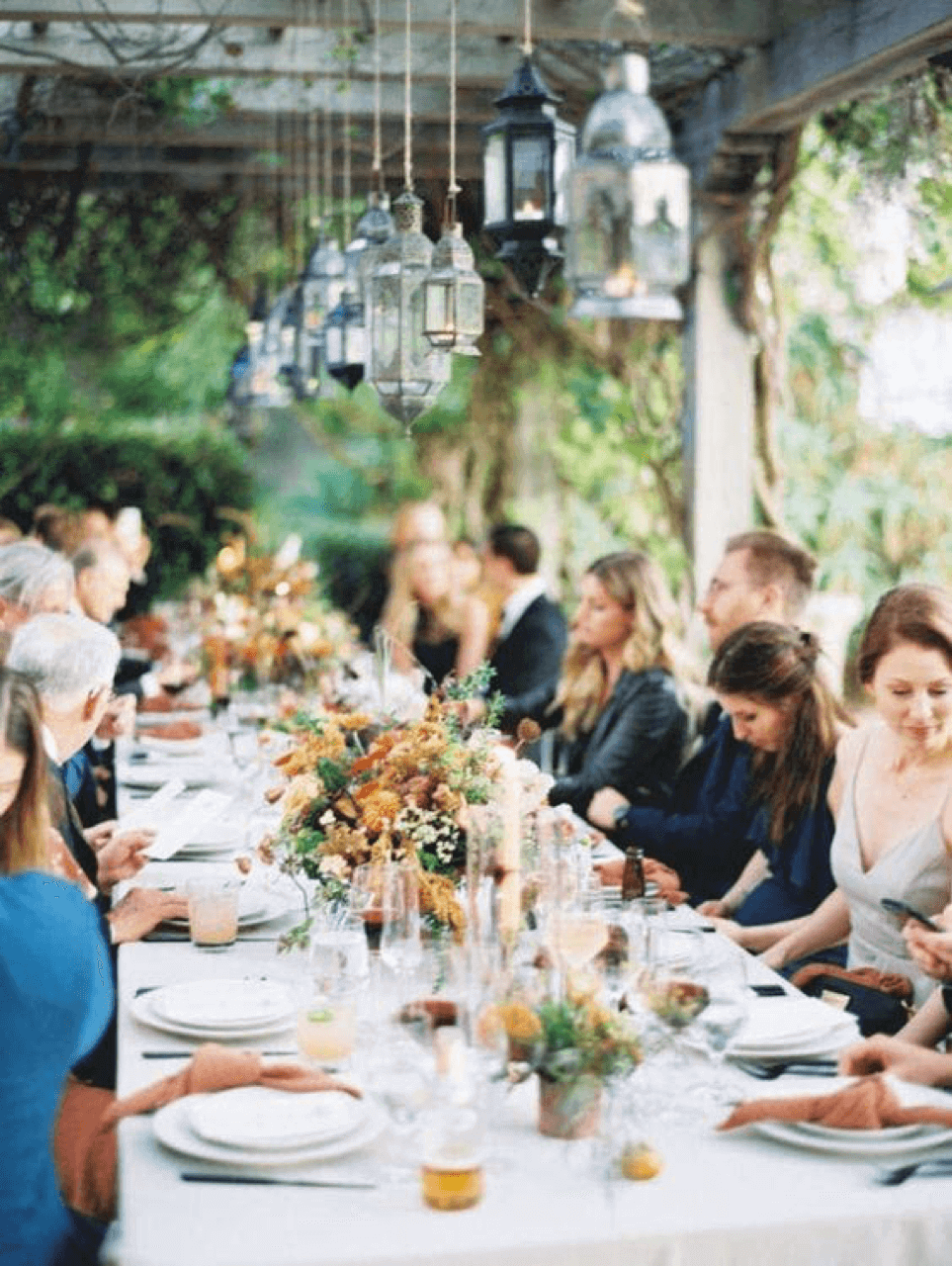 The wedding
It cannot be a perfect wedding if we do not count it the wedding day. It is time to enjoy the result from your hard work. There is no need to worry on this date. All you need to do is relax, go with the flow and shine on your important day.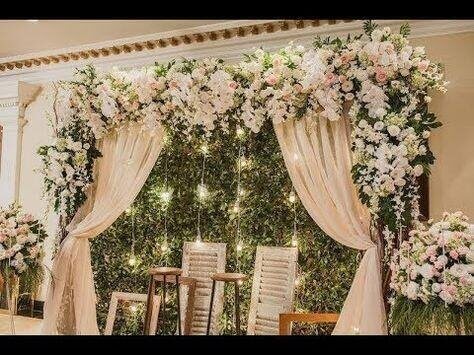 Do those sound like a lot to you? No worry! The list covers popular milestones for your reference. You can create a checklist or a tracking table with each of them linked to a specific date as you go along. How about removing a step? Go for it. The wedding is yours and you have all rights to do it the way you like.