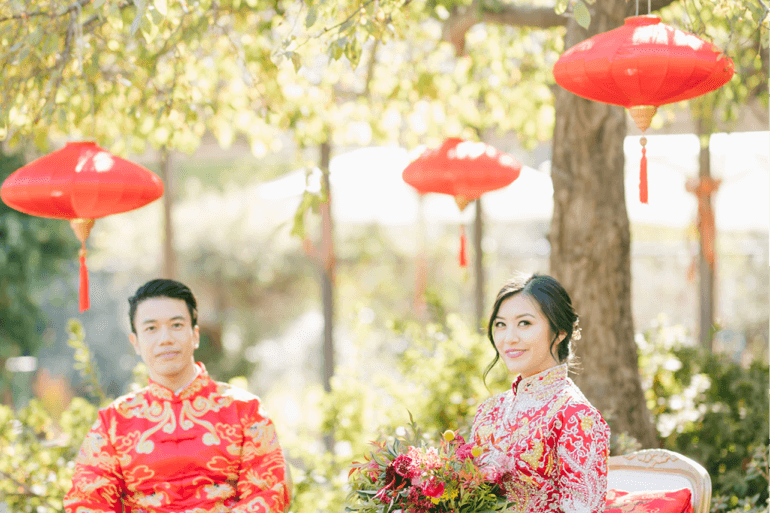 Weddings are considered one of the most important occasions in life for not only the couple but also their families. In Asian culture, these types of events come with long-lasting customs that are believed to bring goodluck to your life. If you are planning an Asian wedding, it will be helpful to look at these hidden rules that you might miss. We have a few suggestions about the dos and don'ts traditions for your special day.
What you should do
Look for a "lucky day"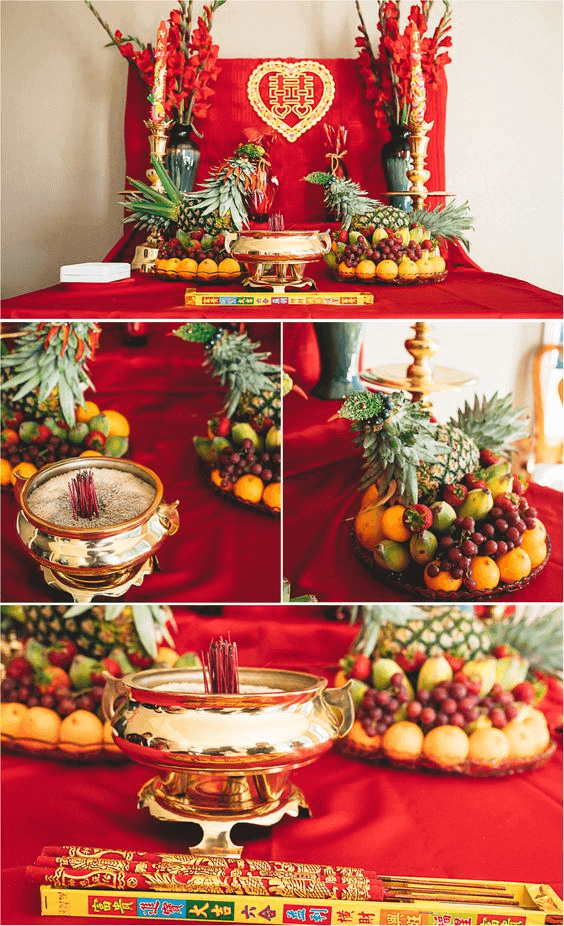 Unlike the Western culture where you compete for holidays or weekends, Asian weddings have certain rules for picking your wedding date. Believe it or not, there are days that you can host your wedding and there are days you can't. Most Asian families believe in the myth of "lucky day", the day that everything lines up for your best luck as a couple. Therefore, you should pick that date for your wedding. In Vietnam, people suggest the date based on the day of birth of the bride and thus, her family has the final say on this date. In the modern day, this rule still stays. However, you can always suggest the month or the period of time that would work the best for you and pick a date around that point.
Decorate your family altar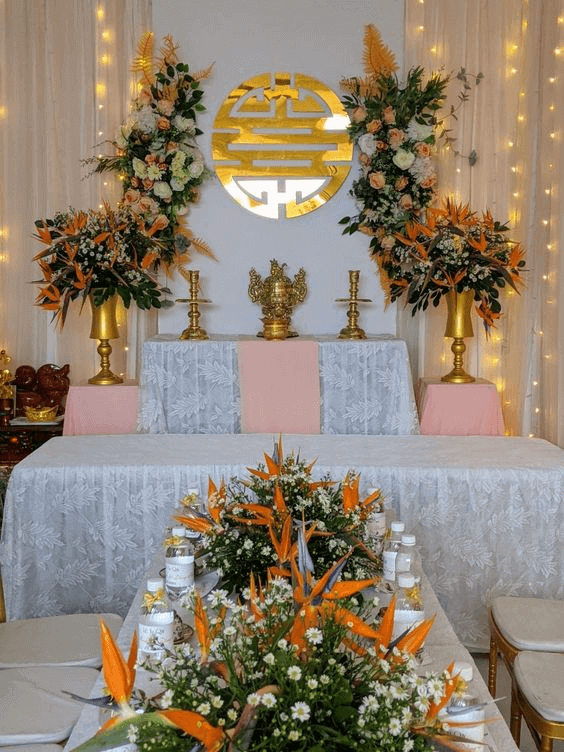 Beside the wedding venue, the family altar is the second most important space in Asian weddings. The couple will have to send their greetings to the ancestor to introduce the bride as a new family member there. It is a must-have in the traditional wedding procedures. Consequently, families put efforts in arranging the altar and make it look more presentable during the wedding. Some simply put more flowers and clean the space while others put extra effort to add more items to this special space. Fun fact: if you attend a Southern Vietnamese wedding, you will likely see a whole roast pork as a gift from the groom's family to the bride's. It will also go to the altar. 
Decorate your house / room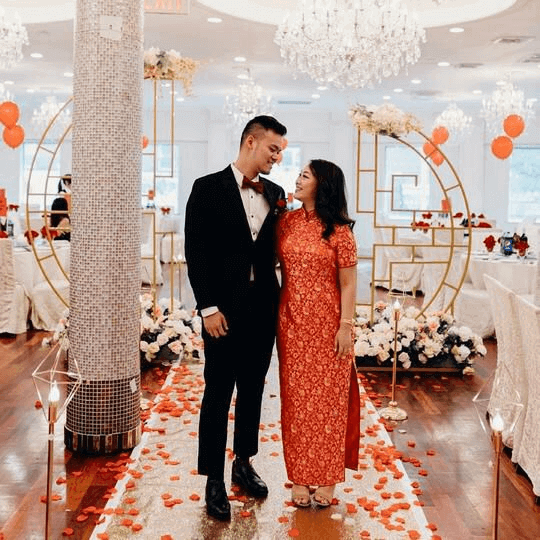 As an Asian newlywed, you will now officially live together. It is important to decorate your first house or room that you will live in. There are many rules related to this space depending on the country and region that you come from. For example: some families believe the person who makes the bed has to be chosen carefully, others might use certain colors for this location, there are people who are prohibited from coming to the couple's room before the wedding, etc… Some guests even considered having a peek in this room is a wedding activity that they can't miss. In Vietnam, this item is a big part of the wedding budget since couples will buy new items to start living together. You should pay attention to this part and prepare your space carefully.
Pick your crew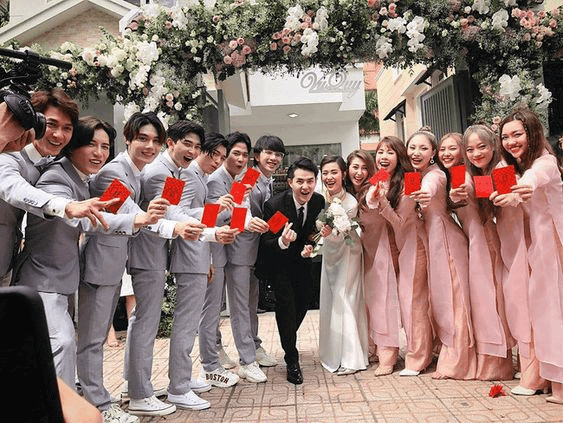 In addition to the reception, Vietnamese weddings include intimate ceremonies such as ask-for-the-bride and pick-the-bride. During these events, each family will send their representatives to come to the other's residence and carry out traditional activities. You should discuss with your families and pick these relatives carefully. Be sure to discuss with them the plan ahead of time so that they won't get confused. There are certain rules that you should follow depending on your families as well. Some families believe the mother-in-law shouldn't show up until the bride has entered the groom's residence or certain people shouldn't attend these wedding procedures. Both families should discuss the rules beforehand to accommodate each other's needs. 
What you shouldn't do
Plan your wedding in the July lunar month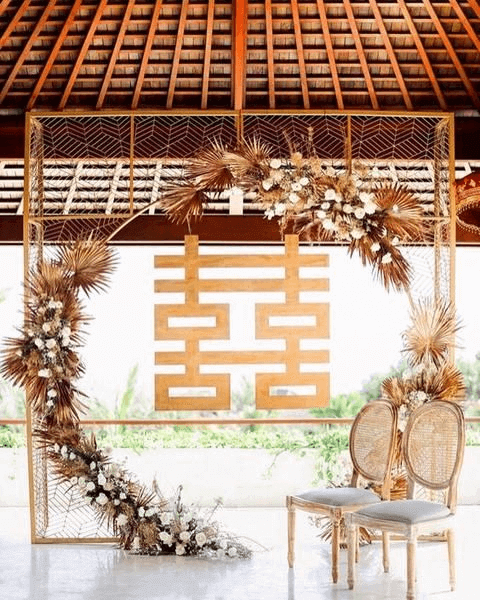 The lucky day can vary based on your horoscope but one general rule remains: The 7th month of the lunar calendar is not a good time for wedding. Known as the "ghost month", July is widely known as an unlucky time of the year so that you shouldn't do any important activity. Weddings are one of them. People believe having a wedding in this month will make couples separate easier and can't stay together. Although there is no real logical reason behind this myth, most Asian couples prefer not to have their wedding during this time of the year. 
Break items during the wedding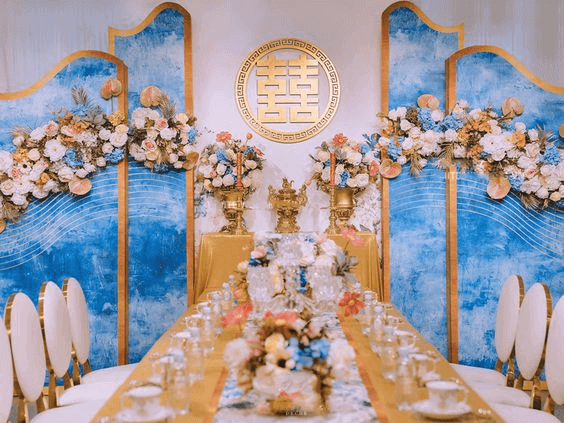 It is also considered another sign of bad luck. People believe that if there are broken items in the wedding, couples will likely break up and can't stay happy forever after. This tradition has been around for a long time in Asian weddings. Even if you don't really believe it, breaking something during your wedding is still annoying and can cause danger to attendance. Therefore, it is always good to be extra cautious about it. 
Have a wedding too close to a family funeral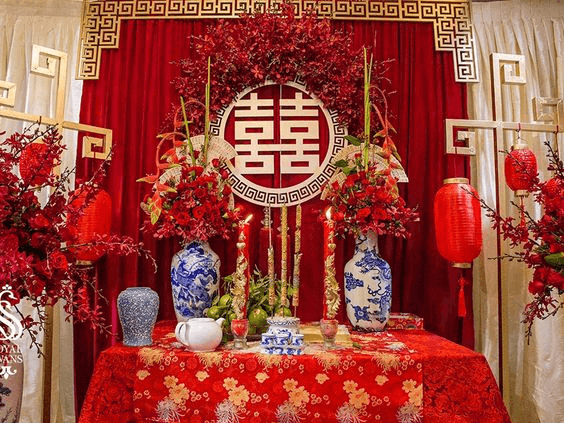 If you have a close family member, who recently passed away, it might make sense to delay your wedding. It is always good to give yourself some time to grief and heal from the loss. In Asian culture, family devotion is also very important. Couples normally wait for a year after the funeral of a close family member to have their wedding as it is a way to show respect to the family. In case you have special reasons to go forward with the wedding plan, it is advised that you keep the wedding small and private rather than planning an extravagant one. You can always do all the necessary procedures at that time and save the big reception for later.