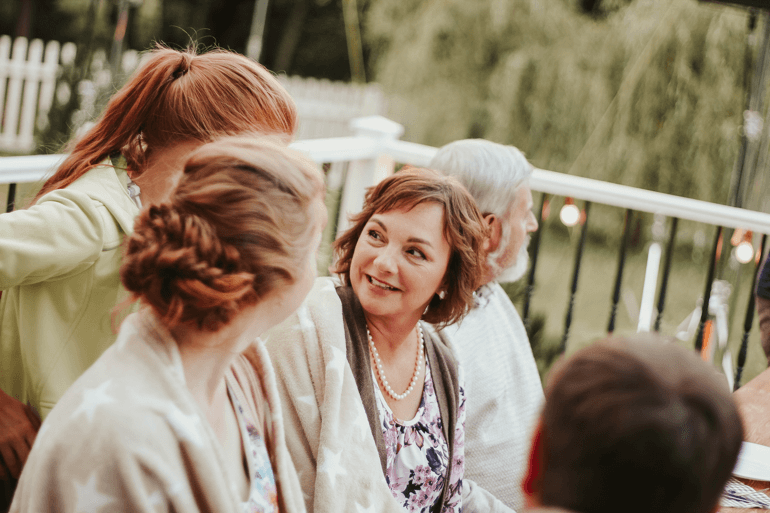 Couples
9 Tips to Improve Relationship With Mother-in-Law
Relationships with the in-laws have always been a tricky one. However, it can have a big impact on the relationship with your significant other. Handling these interactions is an art that you need to master if you want to have a good life together with your partner. If you are lucky to meet the modern, understanding, open-minded mother-in-law, congratulations! Unfortunately, not everyone can hit the jackpot. In that case, here are 6 effective methods for you to improve your relationship with this important woman.
The first impression is important
This iconic phrase is applied for any case you are in and of course not excluding the situation you and your parents-in-law. Pay attention to your outfit and makeup, not necessarily against your daily style, just tidy and modest is enough, revealing you that those colors such as: light pink, sky blue , beige, khaki brown, ... are easily captivating senior people. A little fresh and natural makeup looks will help you get more points of your appearance. While this will be most effective on the first meeting, but if you've met the two of them before, you can still use it to continue to build sympathy.
Use your observation skills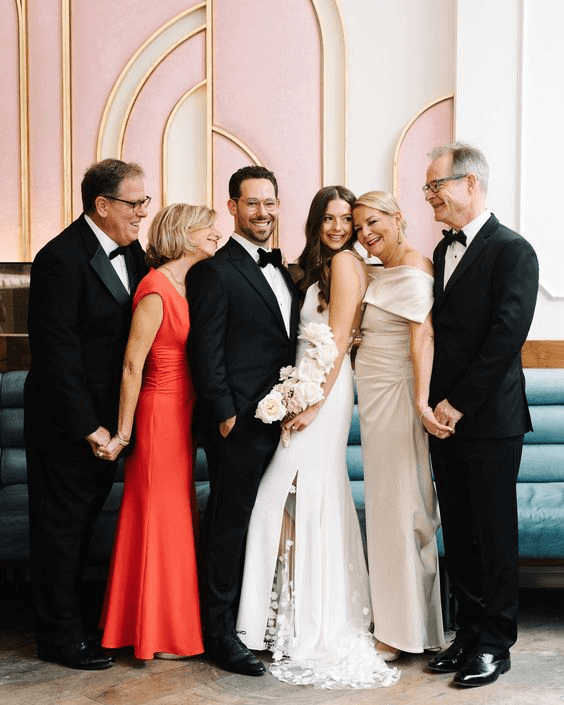 During the interactions with your partner's family, you should pay close attention to everyone's preference and how the family operates. This will help you to recognize many valuable small hidden details. One thing you should look for is their habits and preferences, especially your boyfriend's mother. This information will later come handy in special occasions and the way you handle each relationship. Another aspect that you might want to find out is the influence of different family members. Sometimes, his mom can be affected the most by your partner's little sister or his aunties. Figuring out these loose connections can be a good way for you to influence her in the future. Instead of having a direct argument, you can seek support from these family members to gain her approval.   
Don't compete with your mother-in-law
Remember that you and your partner's mother have two very different roles in your family life. Therefore, there is no need for you to try to compete with her, to prove you are better or you can replace her. This spirit will only create unnecessary stress in your relationship. Like every other individual, no mother-in-law likes to be compared to another woman. Instead, you can find a way to promote your own strengths as well as learn from your mother-in-law's. It doesn't hurt when you are good at contemporary cooking while still picking up some tips for traditional meals from her. Indeed, it will make both of you feel better.
Be understanding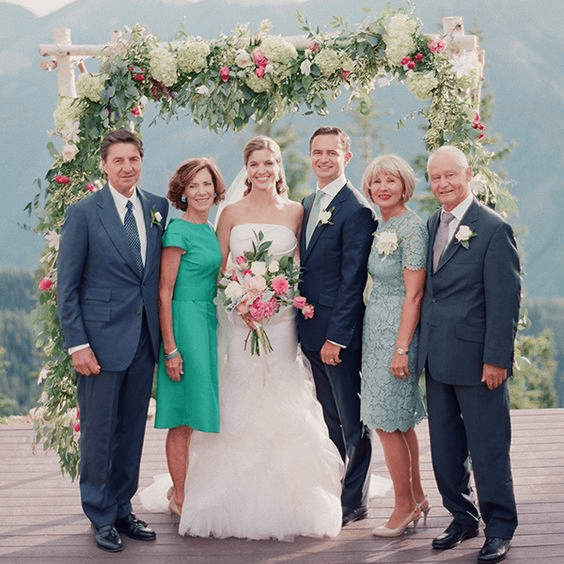 I know, it sounds much easier to talk than to do. You should try to listen to what your mother-in-law has to say rather than trying to object to her opinions all the time. There can be occasions, in which you might misinterpret your mother-in-law due to miscommunication. Being a good listener will help reduce that risk. In addition, keep in mind that the generation gap is inevitable. She won't think the same way as you do and vice versa. Therefore, instead of trying to shape her mind the way you want, you should just accept the fact that you two have different mindsets.  When possible, you can keep calm and put yourself in the shoes of your mother-in-law to understand her feelings. Even if you don't completely agree with her opinions, you can still let her finish the conversation before expressing your thoughts. That will help her feel respected. In case you are in a transnational marriage, try to educate yourself with a certain level of understanding of the culture and religion background of your partner's family. Those will help reduce unexpected conflicts within the family.
Keep a respectful attitude
No matter how different you are, you should always treat your partner's mom and his family with respect. Not only is she older than you, she is also a very important person to your partner. Respecting her will give you good credit to your significant other. Also, when you decide to marry your partner, you are accepting the fact that they will become a part of your life. There is  no need to waste your energy feeling resentful or anger about it. You will get what you give. Be nice and respectful to them and they will return your favor. Don't let the minor conflict escalate and ultimately affect the relationship between you and your partner. 
Consult your significant other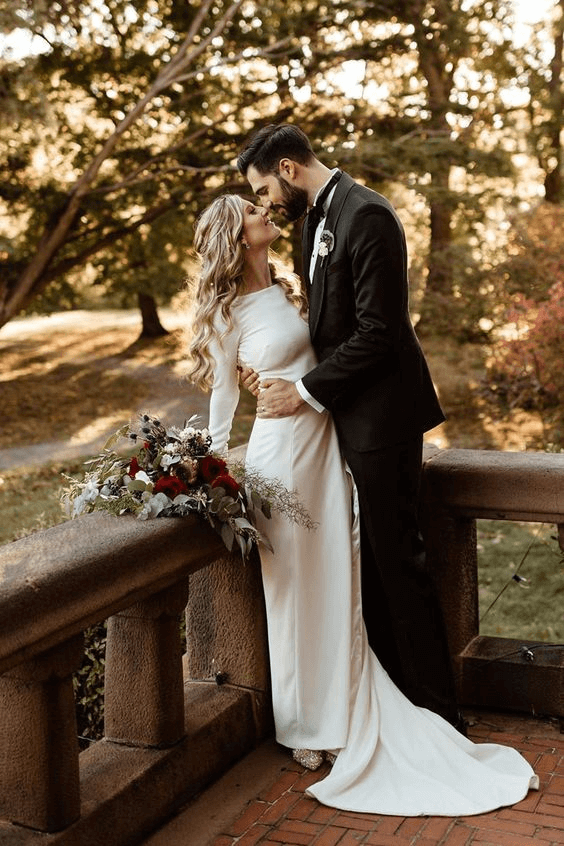 Do not underestimate this alliance that you have. Your partner is a valuable information source about his own mother's preferences and how to communicate with her effectively. When you wonder about how to handle issues related to your partner's family, it is always helpful to ask for his opinions. Feel free to share with him what you have been feeling as well. In addition, you can seek his support when you need to influence your partner's mother. One critical note is to do it nicely so that he won't be stuck in between his two important women.
"Reach out" to your mother-in-law
Any relationship that wants to develop well must start with understanding how the other person is. You may ask your husband what his mother-in-law likes and dislikes, some people have hidden corners that they do not want others to touch and of course you also do not want to accidentally be that person. With what you know your parents-in-law likes, take time to discover it and try to mention it in the next conversation with them, through random stories like that you will gradually get to know your parents-in-law better. Don't be afraid to chat with your mother-in-law, how to make dishes you don't know, or ask about mother-in-law's acquaintances... there are many topics you can start a conversation with. But anyway, it should be clever, don't let the questions become too naive, the results will be opposite.
Give her compliments
Everyone loves being complimented and your partner's mother is not an exception. You can give her compliments from time to time to bright up the relationship. It can be as small as her flower arrangement, cooking, new outfits, etc… Pay attention to small details and you will find some topics to talk about. It will show that you care enough. Another method you can use is to praise your partner when she is around. Every mother is proud of her child. Therefore, a suitable compliment for your partner can act as an indirect praise to her and thus, make her happy. It doesn't cost much to give a compliment but those can go a long way.
Choose your battle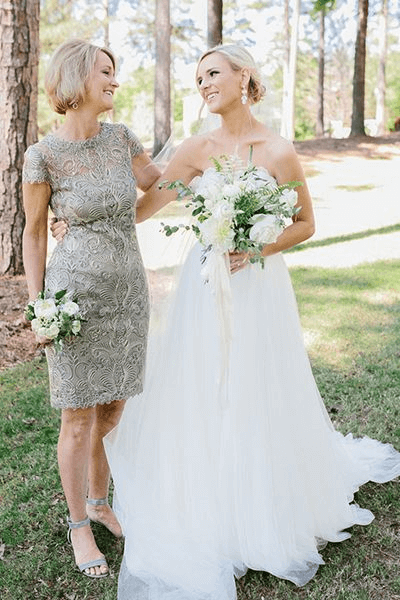 If you and your in-law have conflicting opinions on multiple topics, you should choose your battles smartly. There is no need to win all the time. You can set your clear boundaries and identify the items that you cannot let go at all costs. Those will be the ones that you should focus on while compromising a little bit on the others. Let her get her way in some topics. For example, during the wedding preparation process, you can pick the suitable wedding dress by yourself but then let your partner's mother pick a small jewelry for your wedding dress. Not only will this help you achieve your goals, but it can also help your mother-in-law feel involved in the process.