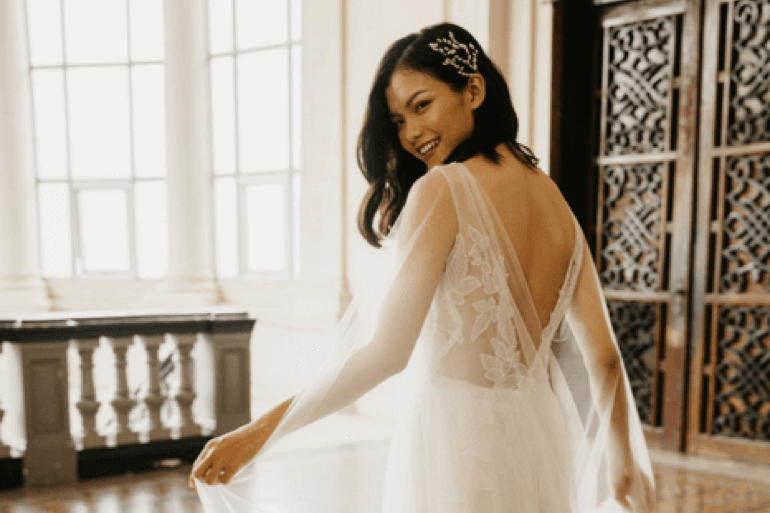 Fashion & Beauty
My Favourite Elegant Wedding Dress Brand In Saigon - Cee's Bridal
When it comes to shopping for a wedding dress, Saigon has a lot to offer. The traditional locations would be big store fronts around the city from Ho Van Hue Street in Phu Nhuan District, 3/2 Street in District 10 or around District 3. There are more than enough to overwhelm you with their offers. However, if you want to take a break from cookiecutter bridal stores, try to visit the small boutique. Cee's Bridal is one of them. Located in a private house in a small alley of Phu Nhuan District, Cee's gives you the vibe of visiting an old-time friend, who knows you well and offers a taste to their wedding closet. It is a very private experience where you can find your favorite outfits for your special day.
Elegant wedding dress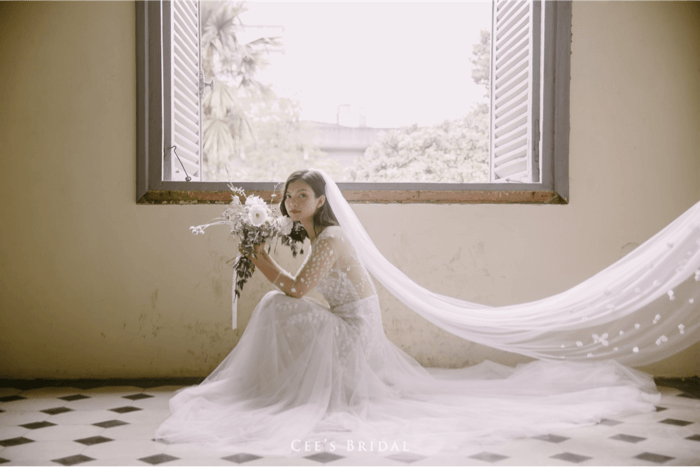 Cee's is the brand for young and elegant brides. Found in 2013, this bridal store has made their own mark on the map for Saigonese brides with their sophisticated contemporary style. They design and custom-made all their wedding dresses, which are made for the modern brides. Instead of going for big and showy ball gowns, they will opt for the simple yet sophisticated wedding outfits. You can imagine yourself comfortable in those wedding dresses. There is no need to worry about the enormous dress, which makes it difficult for you to move around during your big day. Most wedding dresses from this brand use soft and comfortable materials, which helps complement the bride's body and provides mobility for her.
The owner shared with Getweady, "Cee's Bridal believes that a modern bride will always know what she wants, what her wishes are and what her goals in life are. That is why the wedding has become a mark of maturity in both the inner beauty and the outward manifestation throughout her life's journey ". When you pick a wedding dress from Cee's, you will have an opportunity to show your taste and personality instead of following the crowd. Their collections cover both the feminie wedding dresses and the impressive suits for brides with strong characters. All come at reasonable price points from $250 to $400 for renting a dress and $400 to $600 for tailoring your own.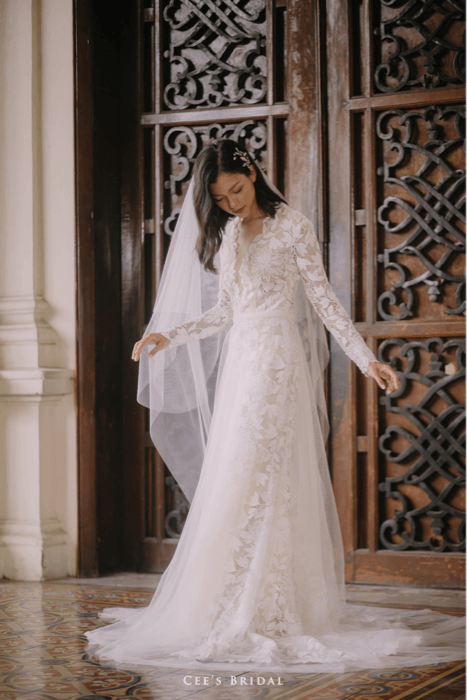 In addition to releasing 2-3 new bridal collections annually with focus on the main wedding day, Cee's Bridal also offers options for pre-wedding activities. Their sister-brand, New While, has the product line for your pre-wedding photos, bachelorette party and the intimate weddings. You will find anything you need for those occasions, and even mix & match outfits with your best girlfriends (WD11 - Amazing Mix & Match Your Wedding Dress With Your BFF!). Most importantly, they keep the aesthetic of their brand consistent in both product lines. You can always find the elegant, nature-friendly dresses in New White collections as well. The sister brand has a more affordable price range from $45 to $190 a piece.
Great service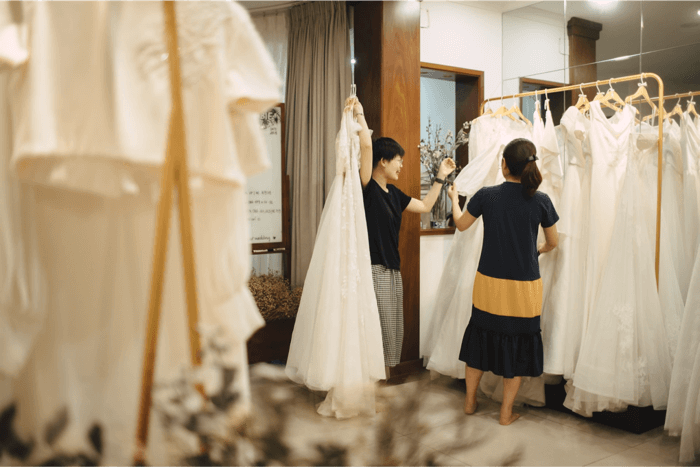 Besides distinctive designs, the highlight in the wedding dress shopping experience with Cee's Bridal is the service you get. You immediately feel at ease as soon as you step into Cee's small house. Instead of overwhelming you with countless dresses, their staff will spend time talking to you to better understand your needs and style before showing the available collections. Cee's staff are quite friendly and trained with basic fashion knowledge. Therefore, you can trust their wedding dress suggestions. The separate fitting rooms on the second floor create a safe and comfortable environment when trying on dresses. You will definitely have a private experience here. The staff are dedicated to help you find the best fit. They don't rush you into any decision or force any style on you.
In addition to its main wedding dress service, Cee's also offers wedding accessories to help you gather the complete look. They partner with Ambient Wedding Photography, their housemate to provide wedding photography services for the bride and groom. You can check off multiple tasks on your wedding checklist through one visit. 

More about the brand
Website: www.ceesbridal.com
Address: 16/8 Dang Van Ngu, Phu Nhuan District, Ho Chi Minh City
Contact number: 028 668 154 88
Facebook: Cees Bridal