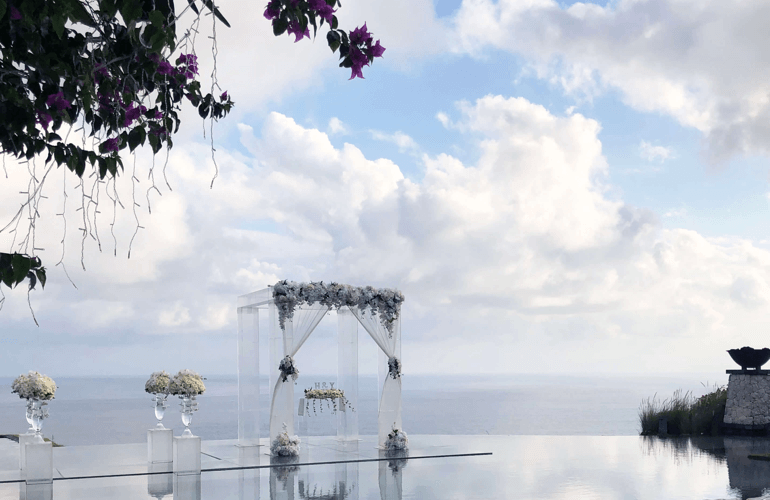 Wedding Plan
10 Astonishing Wedding Venue to Accomplish Your Beach Wedding Theme
A wedding at a beach always has a top position in the desired wedding themes list. It is not only suitable for multiple wedding color palettes but also takes less decoration effort since you already have the beach scene as your beautiful background. With a long coastline and stable weather, you have multiple options to host your dream wedding in Vietnam at a time of your choice. In addition, there are various venues with amazing services readily available for you to host your wedding.  
The summer - fall weddings
You can't go wrong with Central Vietnam between May to August. Although the temperature can be a bit high, it is the most beautiful time to see the white sand and blue water here. The two most famous regions for beach weddings during this time is Lang Co (Hue) and Da Nang - Hoi An. Both offer stunning scenery with calm water. Here are the best wedding venues for you to consider. 
---
Premier Village Danang Resort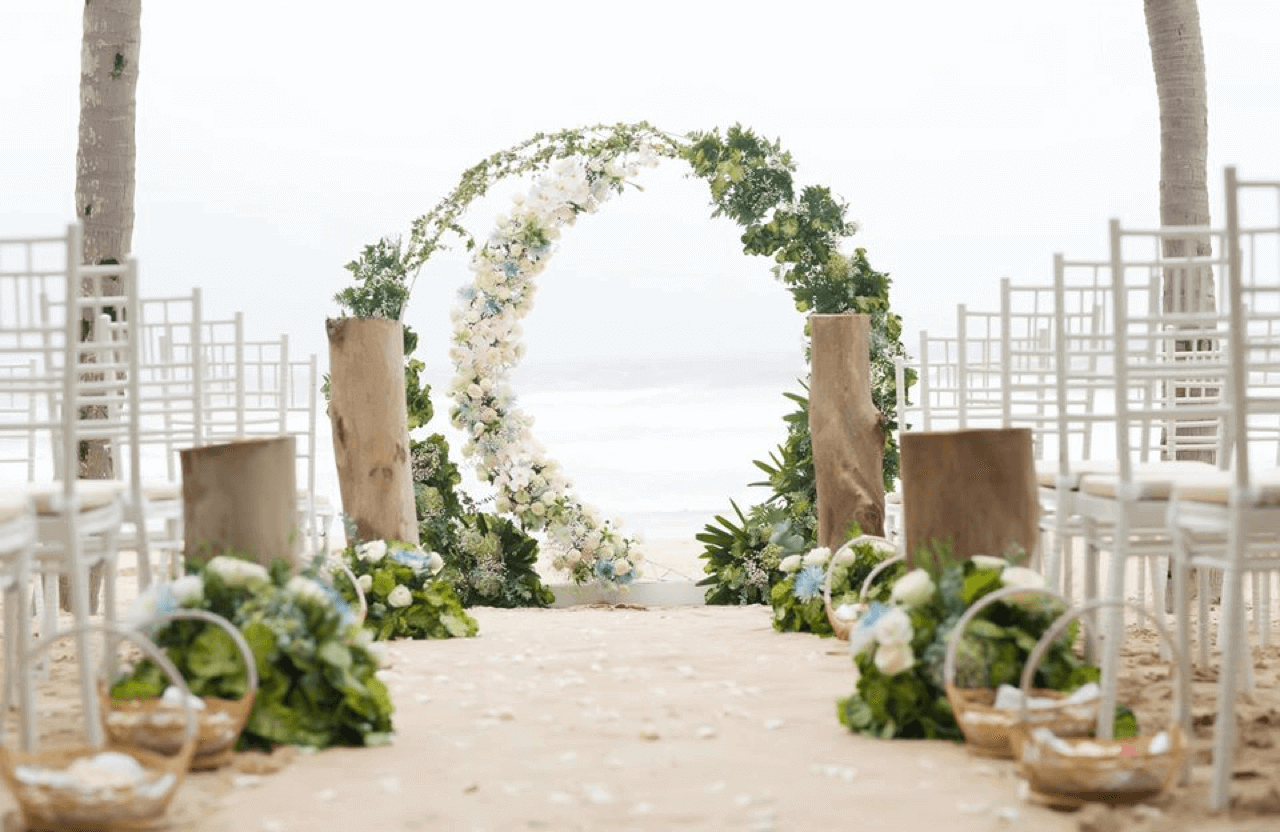 Located near Da Nang center, Premier Village is a favorable wedding venue option in the best beaches of Vietnam. If you want to embrace the sand and have your wedding right on the beachfront, you will enjoy this location. They offer an option to have both the ceremony and reception next to the ocean, giving you the opportunity to enjoy the fresh air. Premier Village has a long private beach with lots of open air space, which is suitable with multiple decoration concepts. You can always book a group of villas with private walkways to your ceremony. It will guarantee your privacy during the important moment. 
---
Palm Garden Beach - Hoi An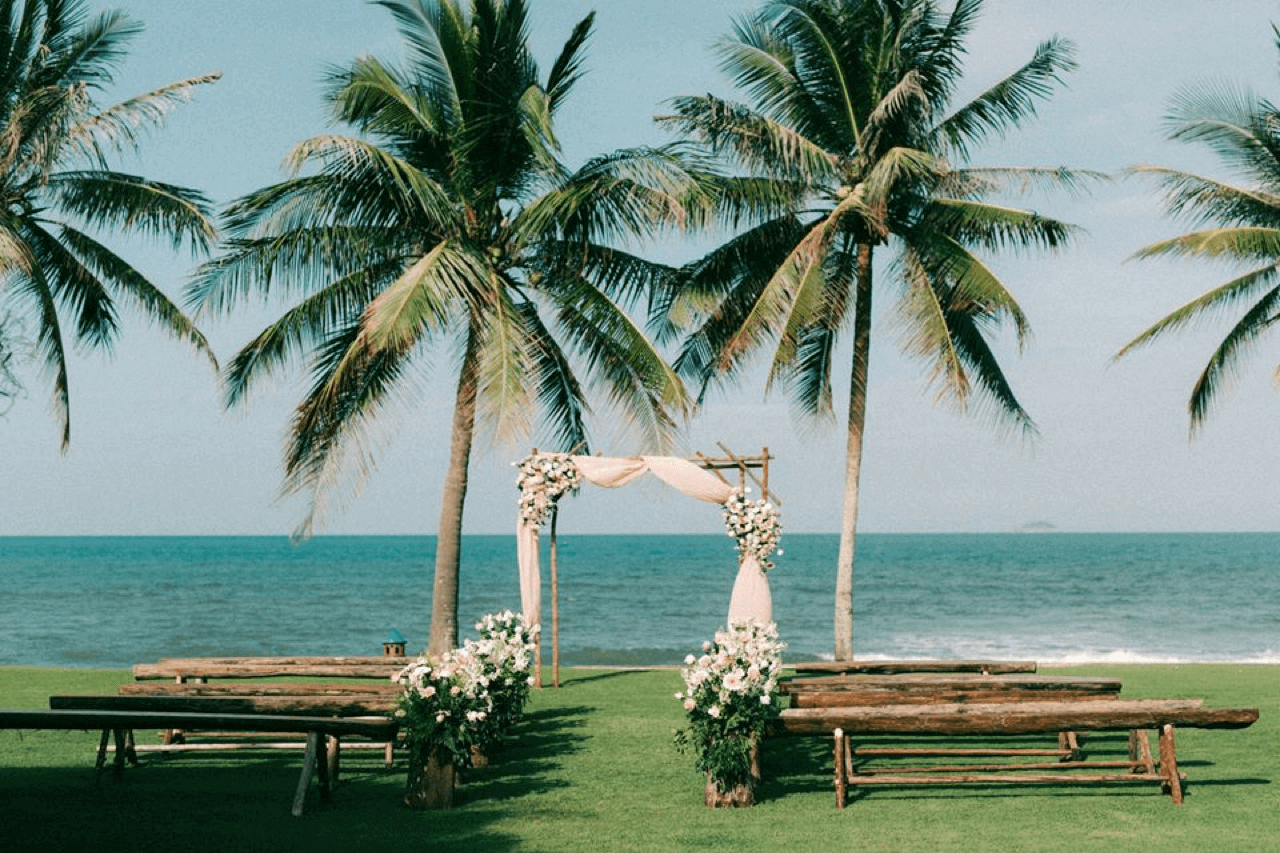 You will find Palm Garden on Cua Dai, the small beach just 10 minutes drive from Hoi An. This is a perfect option for those who want to have a beach wedding but not directly on the sand. Both the ceremony and the reception can be held outdoor on their grass garden with the beautiful beach as your background. And of course, there will be palm trees to contribute to the scene. Your guests can also enjoy visiting the old ancient town thanks to the close distance from the resort. In addition, Palm Garden has a more affordable price point compared to some other resorts in the region. 
---
Banyan Tree Lang Co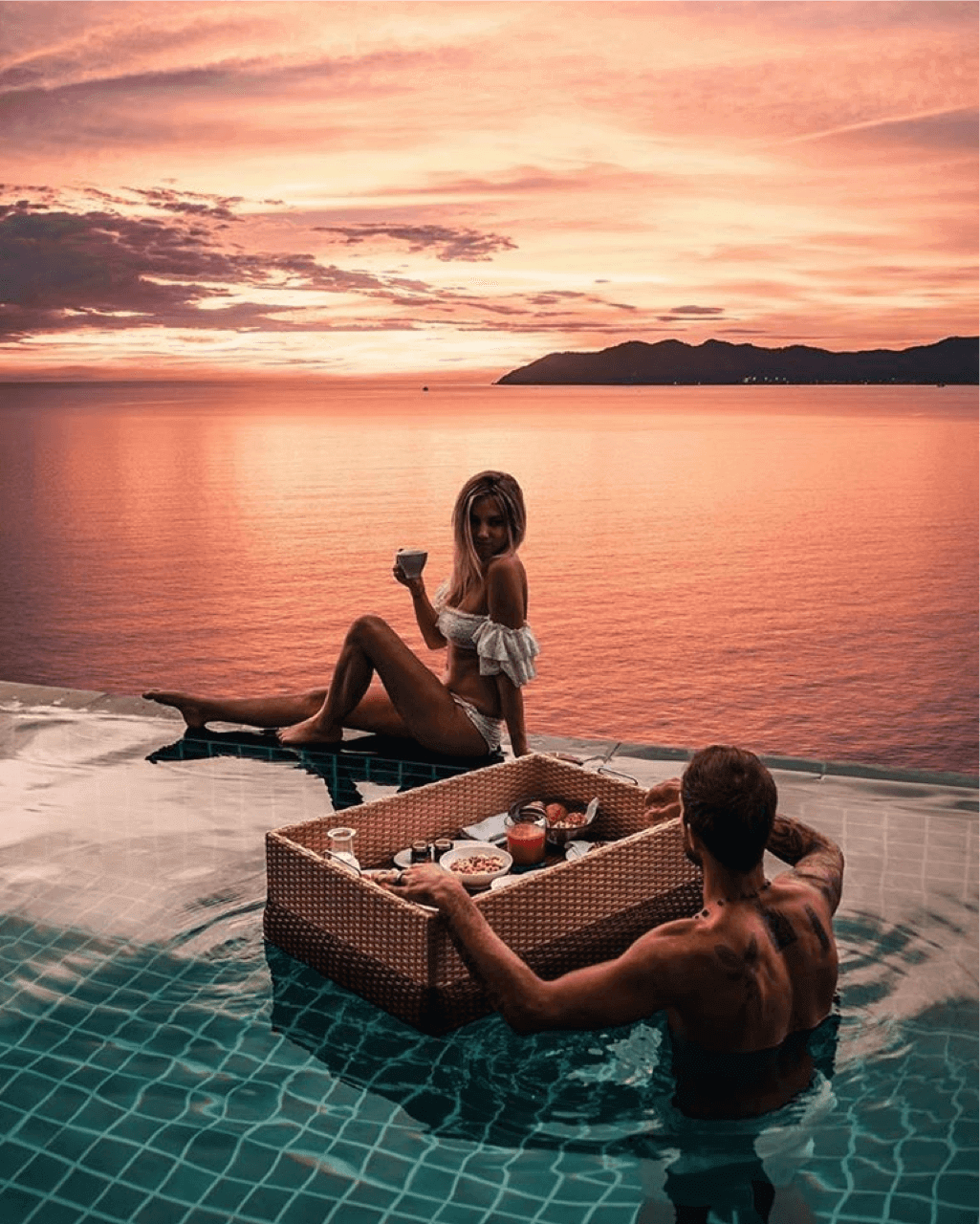 Da Nang might be the popular name but Lang Co has its hidden charm. Taking an hour drive from Hue, you will discover the forgotten ocean hiding inside the Lang Co bay. Banyan Tree gives you a gorgeous view of the surrounding locations with both mountain and oceans as your background. Their architecture design is a smart combination of old traditional structure impacted by the royal Hue, and a touch of modern life. You will find a unique combination to celebrate your wedding here. 
---
Laguna Lang Co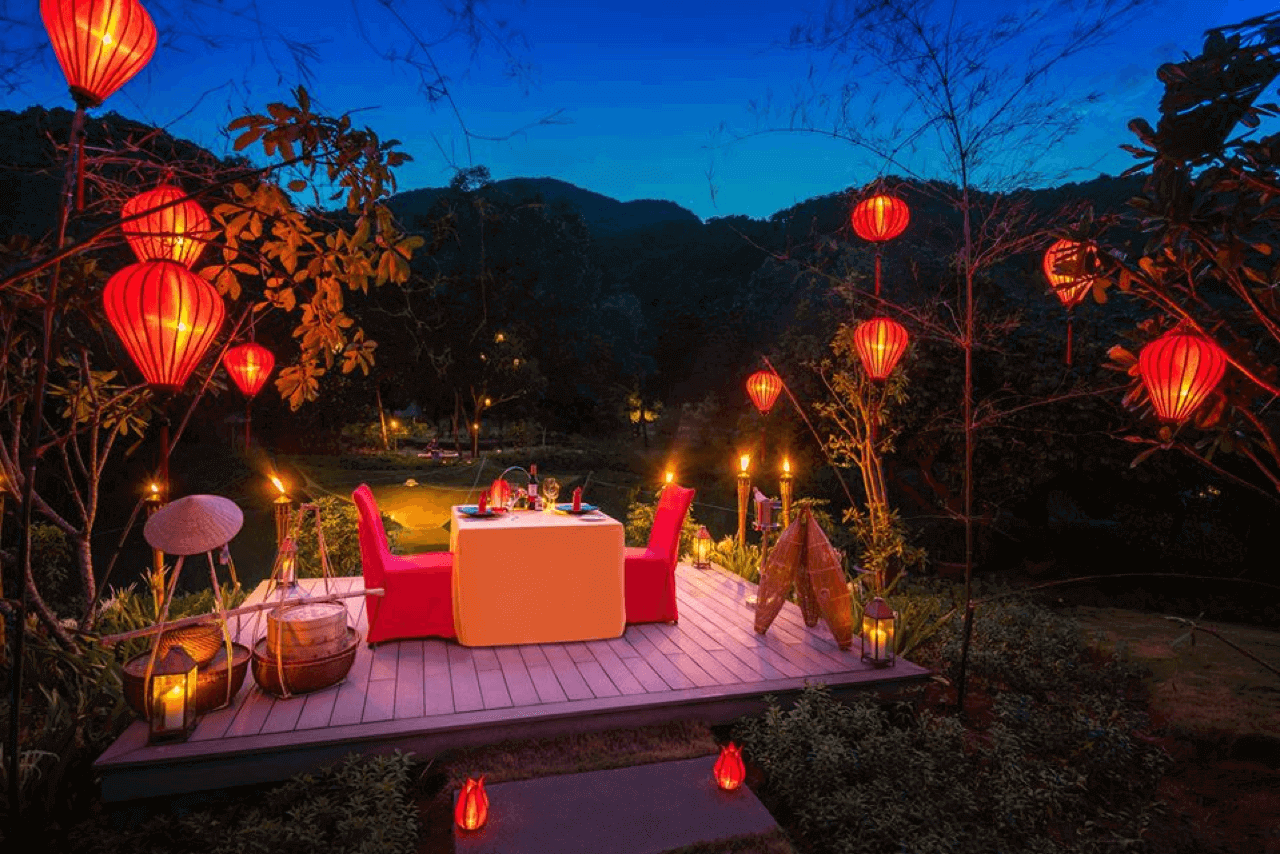 If Banyan offers a touch of history, Laguna, on the other hand, is all about nature. You can either choose the Chapel with big windows open to the sea or the beach itself as your setting. Their resort features the raw and rough rocks on the sand, creating an impressive background for you to exchange the vows. As Lang Co is a part of the bay, you will enjoy some calm waves as well. Their large garden is also a good option to consider. On top of that, Laguna offers both wedding and honeymoon packages for you to relax after your hectic wedding plan. 
---
Locations for winter - springs 
In case your wedding is between November to April, the Southern part of Vietnam has you covered. As the rain season has stopped, you can enjoy the perfect weather with lower humidity and stable temperature. Phu Quoc and Phan Thiet are among the best options down South. Phu Quoc gives you your best canvas to have a romantic wedding under sunset. On the other hand, Phan Thiet - Mui Ne is still a hidden spot for beach weddings, which allows you to get a more quiet and private environment. 
---
Anantara Mui Ne Resort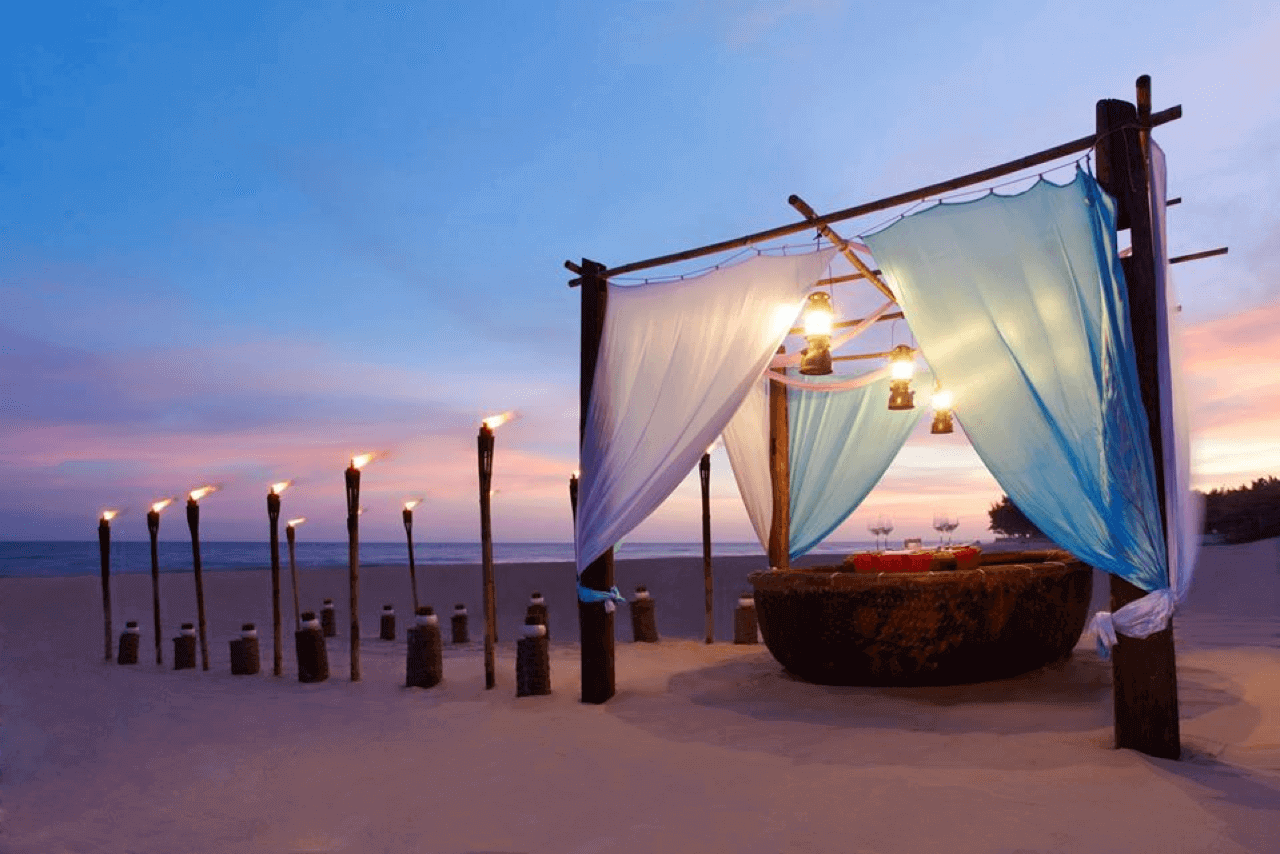 The special thing about Mui Ne is its golden sand and deep blue water. Due to the distance from Mui Ne to the main airport in Ho Chi Minh City, it is not yet a popular location. However, if you can overcome that issue, Anantara has everything you need from a beach wedding venue. You will find your sunset beachfront wedding together with quality accommodation here. The resort has nice design with the red tile roof buildings and the palm trees, which will make your walk to the ceremony much more memorable. 
---
The Cliff Resort & Residence (Phan Thiet)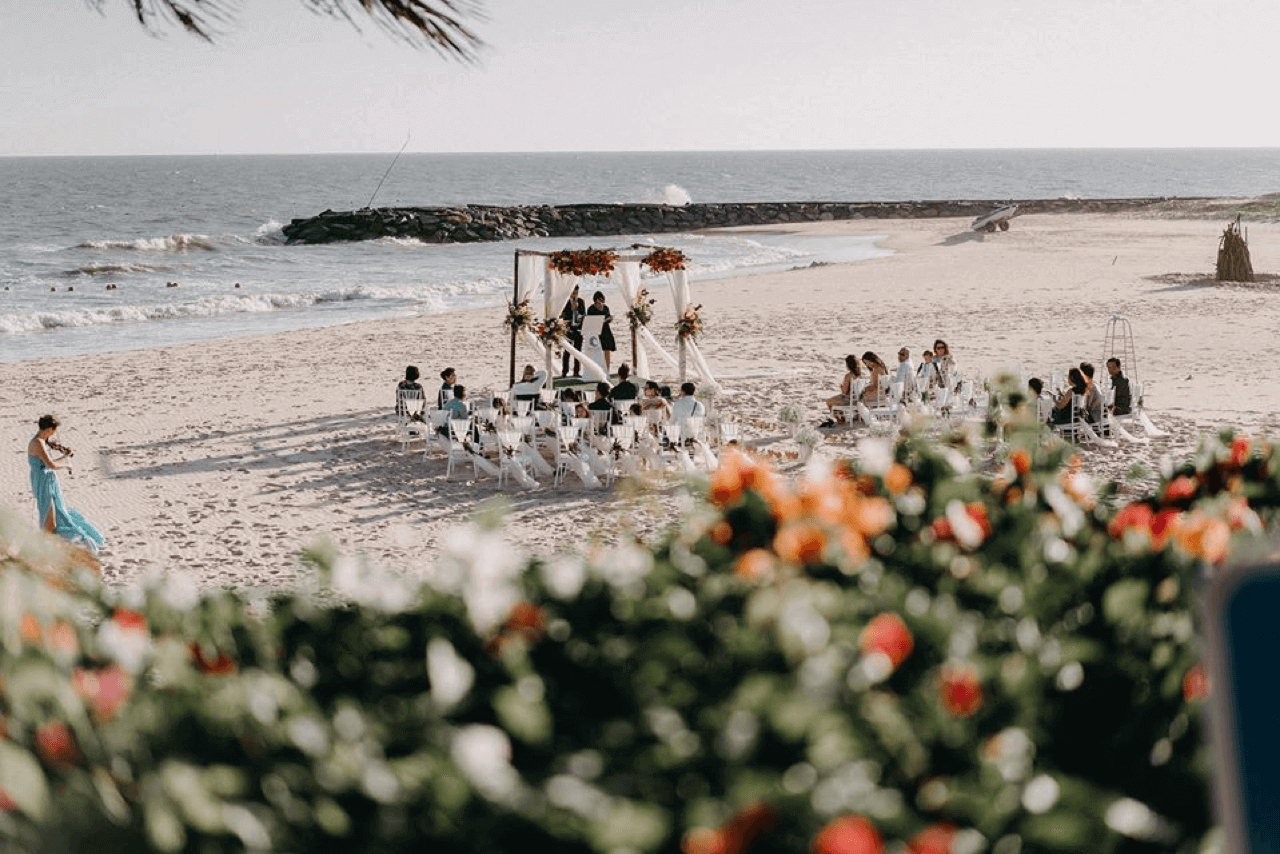 There are two interesting features for this wedding venue. First, it is located on the rocky slopes giving you a breathtaking view about the coast line. There are a lot of green areas from the garden, which adds to the beautiful surroundings. Second, the infinite pool. Not only does it make the space bigger but it also becomes a good location for your party. Their staff are supportive and helpful when it comes to wedding demand. 
---
InterContinental Phu Quoc Long Beach Resort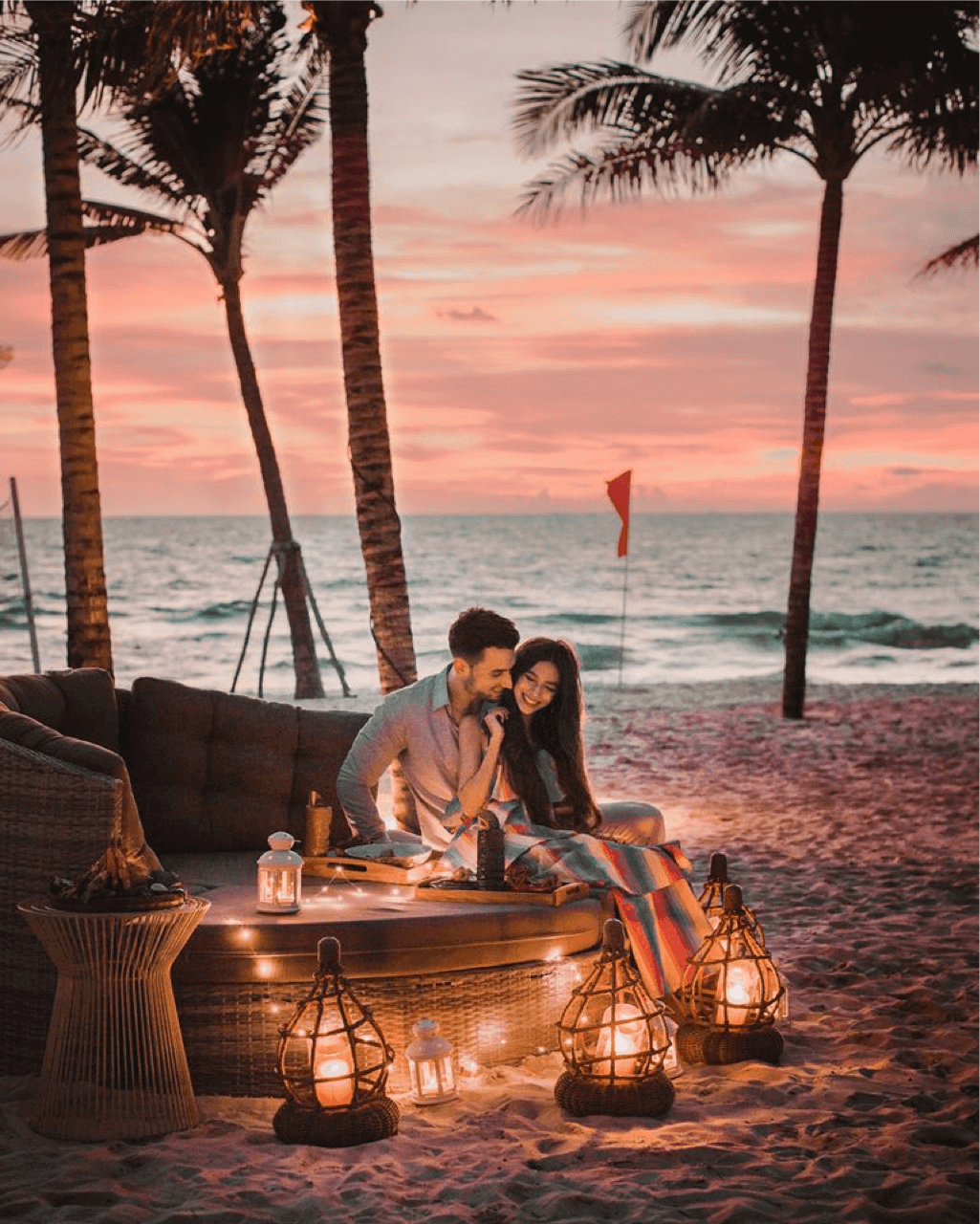 If Phu Quoc is famous for its sunset, Intercontinental Resort is one of the best locations to enjoy this scene. You can choose to have a casual dress ceremony on sand right next to the beach or a formal attire one on their rooftop bar, both offering an astonish view of the ocean. They have more than 400 rooms to accommodate any size of wedding that you can think of. As a part of the famous international chain, they hold their high standard for customer service. If you are a busy couple, the resort has multiple convenient wedding packages that you can choose from.  
---
La Veranda Resort Phu Quoc - MGallery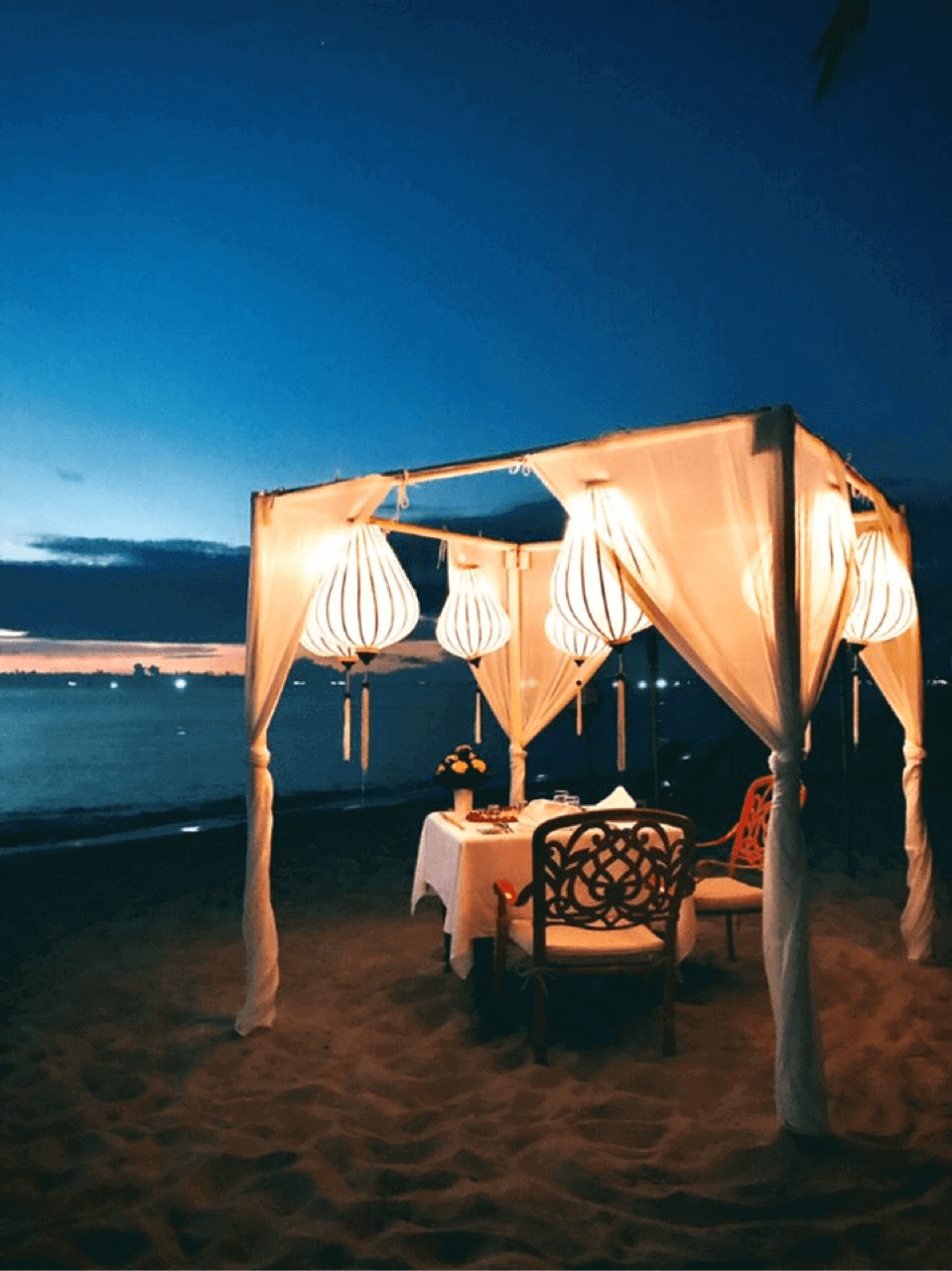 La Veranda stands out thanks to its unique design and very genuine customer service. Opting out from industrial style buildings, the resort offers  an Indochine feeling with French colonial design, high ceiling and yellow paint rooms tucked in a well-cared garden. They also have a private beach, where the ceremony can take place. This wedding venue is most suitable for a small, intimate occasion with less than 100 guests. Don't forget to ask for the Sunset bed and enjoy your private moments as a couple right next to the beach before your big day. 
---
All year round
Nha Trang has been named one of the best beaches in the world multiple times. It also has very stable weather throughout the year so that you can pick anytime for the beach wedding. Furthermore, the city has been well-developed for tourism and hospitality including the best services you can find. Either you go with the city itself or decide to go further to Ninh Van Bay, you will not regret your decision. 
---
Amiana Resort Nha Trang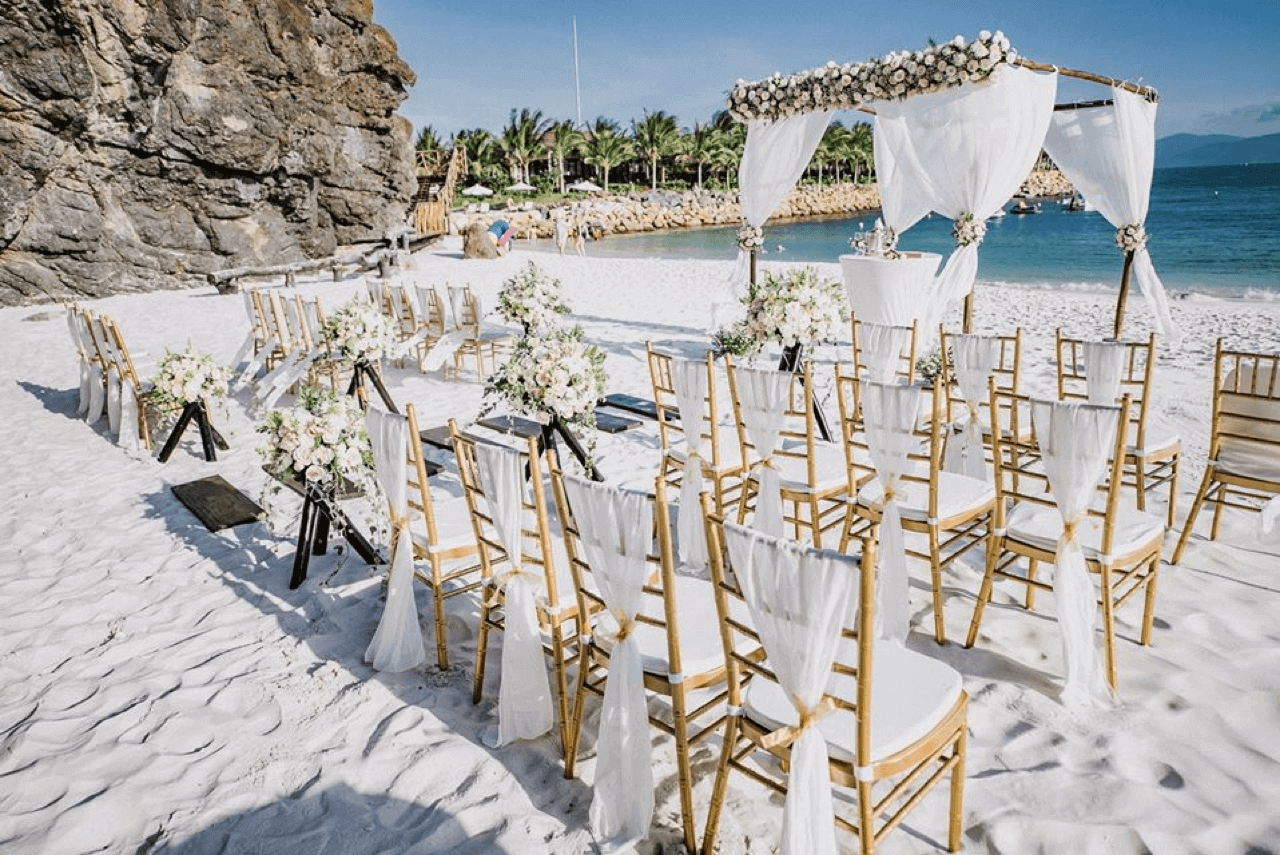 Not too far from the busy Nha Trang, Amiana can still provide you the scenic view while escaping from the tourist crowd. The resort is located near the quiet Hon Rua Bay, where you can enjoy a wedding on their private white-sand beach. It is also a popular wedding venue for couples in Vietnam thanks to good catering service, ensuring you and your guests a good reception.
---
Six Senses Ninh Van Bay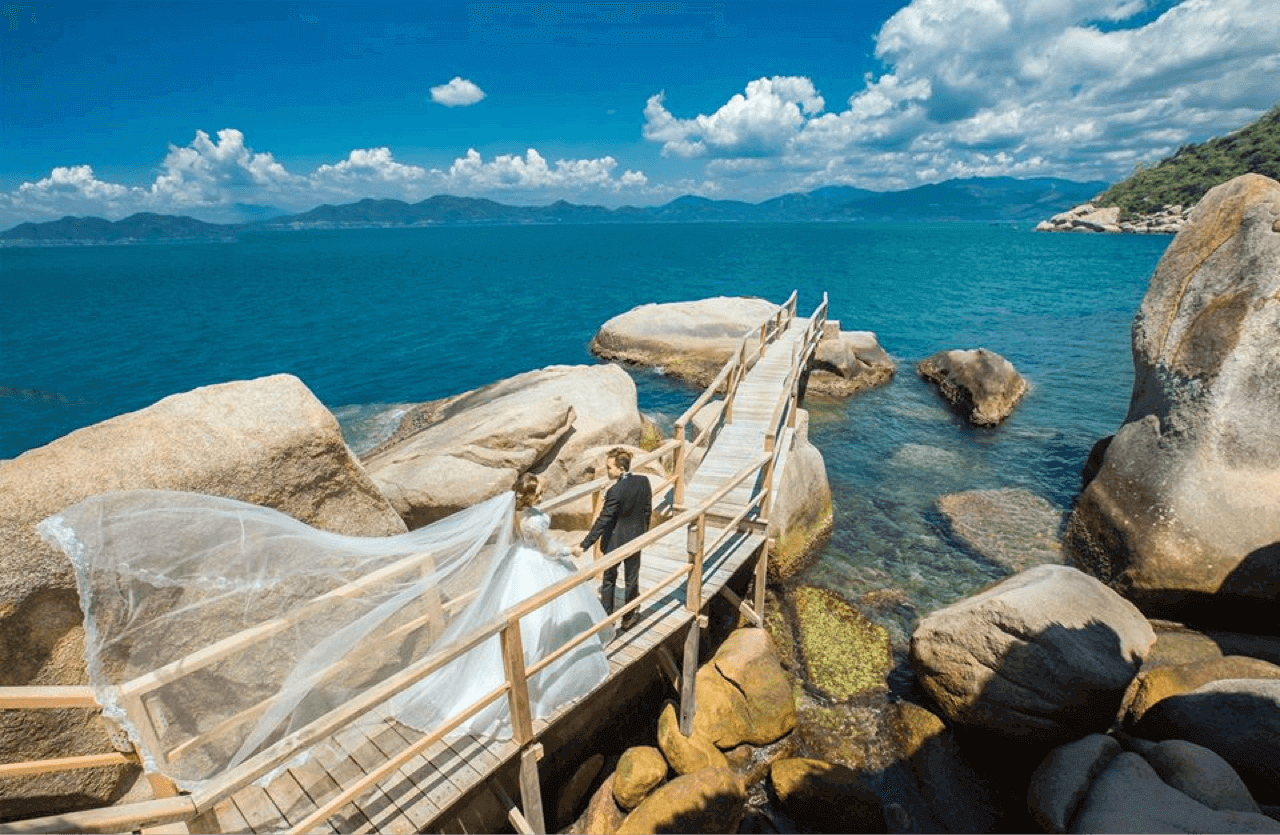 Known as a luxury resort in Vietnam, Six Sense Ninh Van Bay is also a desired venue for beach weddings. The resort stays in the peninsula with a modern meets traditions design offering a breathtaking view of the bay. You can keep your wedding party private from the busy city when you select this wedding venue. Their services are on par, which can offer all you need for your perfect moments. One potential drawback can be the transportation. The resort is more than 1 hour drive from Nha Trang Airport and accessible by car and ferry only.