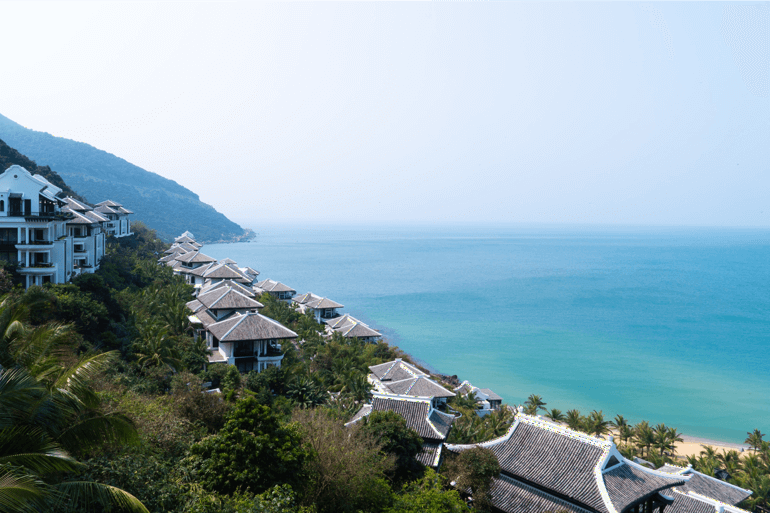 Wedding Plan
Luxury Beach Resort Wedding Venue Choices In Vietnam
Destination wedding is many brides' dreams. Have you ever imagined yourself exchanging your vows on the beachfront, next to the sound of the ocean, under the bright sunlight or the magnificent sunset? If the answer is yes, you don't have to look too far. Vietnam has many luxurious beach resorts that can provide you the one-in-a-lifetime experience for your special beach wedding. They might not always be available though. You should start to work with your wedding planner as soon as possible to plan this big day. Here are a few of our best beach resort recommendations.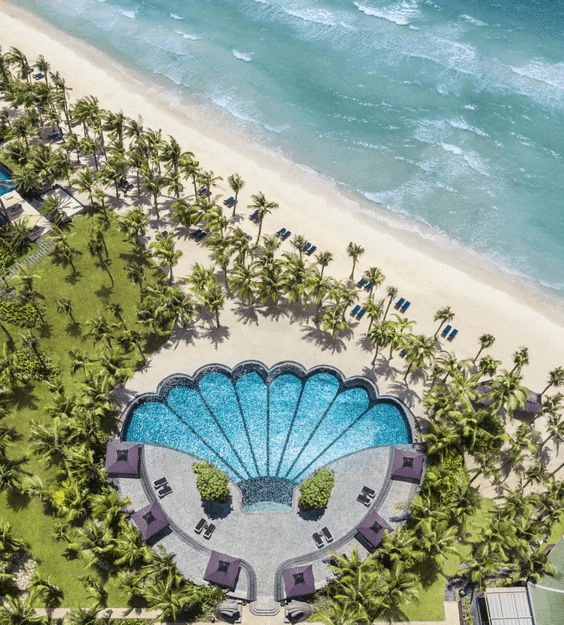 The unique design inspired by a university and its special location has made this luxury resort a desirable venue for a beach wedding in Vietnam. This is also the venue for the highly anticipated wedding of a royal Indian couple in late 2018. Located on Khem Beach, one of the most beautiful beaches of Phu Quoc, JW Marriott Phu Quoc will ensure you have the most romantic wedding on the pearl island. The luxury resort has a long private beach, where you can host your ceremony and exchange the vows with your partner. In addition, the resort also has a classy restaurant for you to organize your rehearsal dinner and after-wedding brunch for families and friends. It will provide you a complete experience for your wedding and help you enjoy your special time.
You can book here.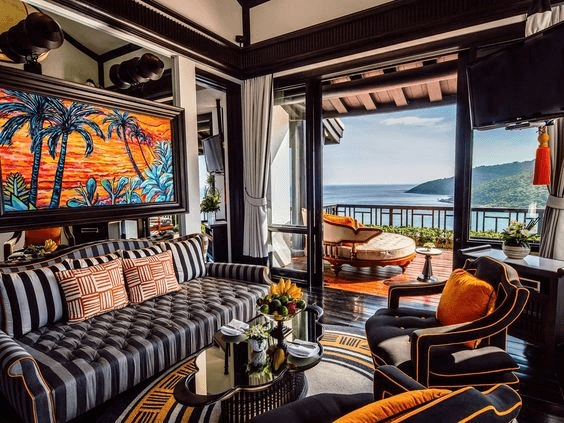 Not just another ordinary resort, Intercontinental Danang is the first 6-star resort in Vietnam. This place is also credited by CNN as one of the best locations for wedding destinations around the world as well as a great place for a beach wedding in Vietnam. The resort has a quiet and isolated location on the peninsula with a stunning view of Son Tra Bay. You can choose to have your ceremony on  a pristine over 700m long beachfront with a stunning view of the ocean or in their lush green garden located right on the beach. The resort's event planner team has a lot of experience in hosting multinational weddings. They thrive to do their best to help you create unforgettable wedding memories with your loved ones. A tip for brides when you choose to have a wedding at resorts in Central Vietnam is that you should plan early to avoid the rainy season. Also, do not forget to add moisturizer to your beauty schedule for bride to withstand the harsh sun here.
You can book here.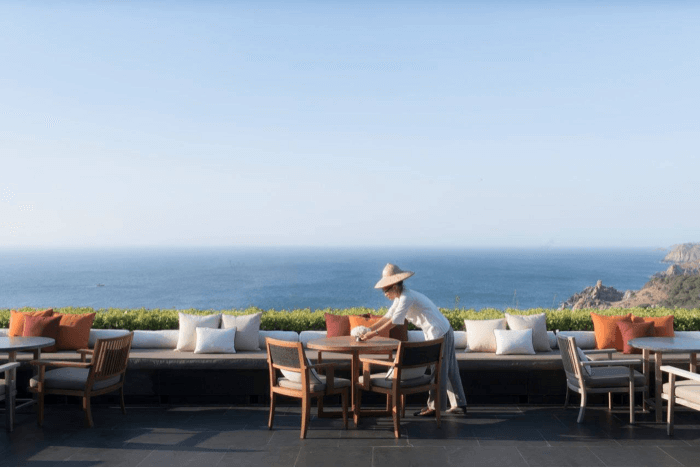 Amanoi is known as one of the most expensive resorts in Vietnam, where room rates can go up to 100 million VND (5,000 USD) per night. However, it is clearly a must-have on any list for the best beach wedding resort in Vietnam. Amanoi is perfectly located on a mountain range embracing a private beach with natural lakes and sweeping views of the bay. This resort offers a wide variety of nature-friendly options for your ceremony and reception. You can choose to have a beachfront wedding, or by the pool overlooking the sea or on the lawn. No matter what options you opt for, there is no need for grand-scale decoration since you have the great nature as your stunning background. Although the resort is quite isolated from the city, their staff are very accommodating and happy to fulfill all your special wishes on the big day. This is an amazing location regardless of your wedding size.
You can book here.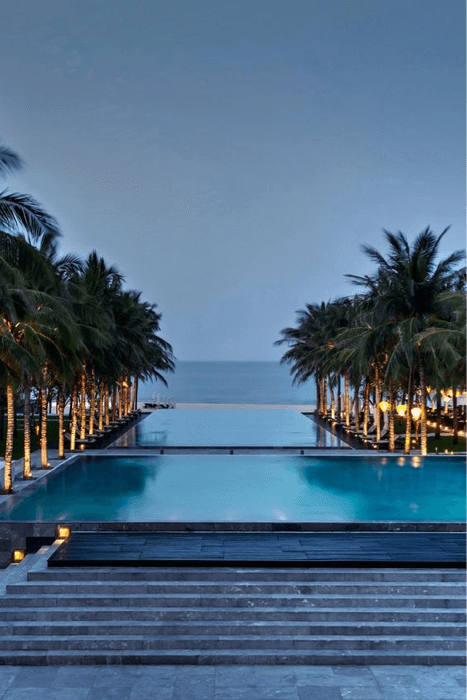 Four Seasons Resort The Nam Hai has beautiful villas and swimming pools located on one of the most beautiful beaches in Vietnam. If you pick this resort for your beach wedding in Vietnam, there are various options for your ceremony. You can either go with the beautiful beachfront or their tropical gardens. In case you want to incorporate the local tradition in your wedding, check out the special "pick-the-bride" customs, where you ride on a flower-strewn basket boat through the lagoon. The specially designed garden with many small walks creates a great space for you to capture the happy moments before and after the wedding. When the sunset falls, the whole resort lights up and you can immerse yourself in the fun after-party. The space inside the resort has a luxurious and oriental theme with an eggshell lacquer bath and outdoor shower making your experience more romantic. You cannot miss the chance to visit Hoi An Ancient Town, a UNESCO cultural heritage site, after the wedding.
You can book here.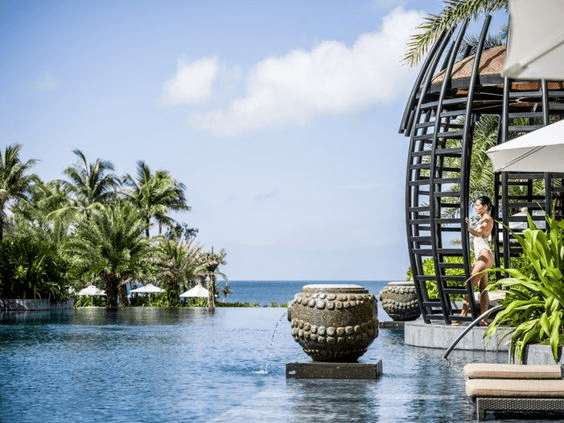 This luxurious resort offers the irresistible beauty of Phu Quoc along with a private and intimate setting for your perfect destination wedding. They have great service and experienced hotel staff, which help ensure the best experience for both yourself and guests. This resort is among the best best beach resorts with an amazing sunset in Phu Quoc for your romantic wedding. Beside the traditional beachfront like many other beach weddings in Vietnam, Intercontinental Phu Quoc also has INK360, the highest bar in Phu Quoc with a 360 view of the ocean. You will be able to get a feel of both the ocean and the modern luxurious lifestyle here. Besides, you can trust the chef's culinary skills and enjoy a cozy wedding reception with guests.
You can book here.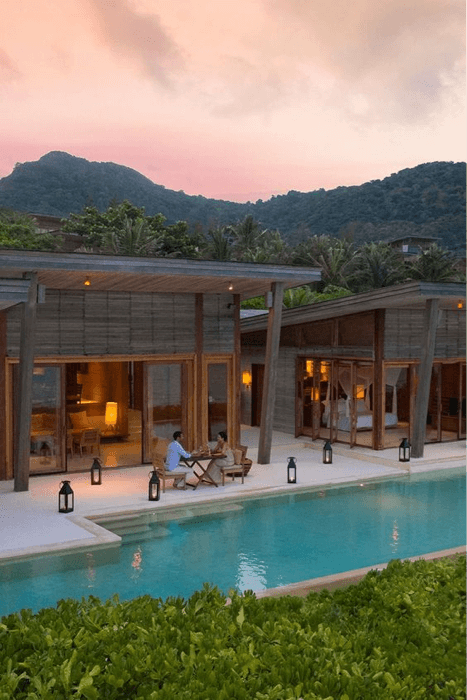 Not a popular choice for the crowd like Phu Quoc, Da Nang or Nha Trang, Con Dao is a fairly new player on the map for beach weddings in Vietnam. Therefore, you will have the opportunity to enjoy the romantic and pristine space of this special island. Among the resorts for beach weddings in Vietnam, Six Senses Con Dao will ensure your wonderful experience. You can have an intimate wedding with family and close friends by the beach and enjoy a special wedding reception by the wine cellar. The tranquility and fresh air make Con Dao also a great place for your honeymoon, where you can recover from a long time preparing for the wedding.
You can book here.