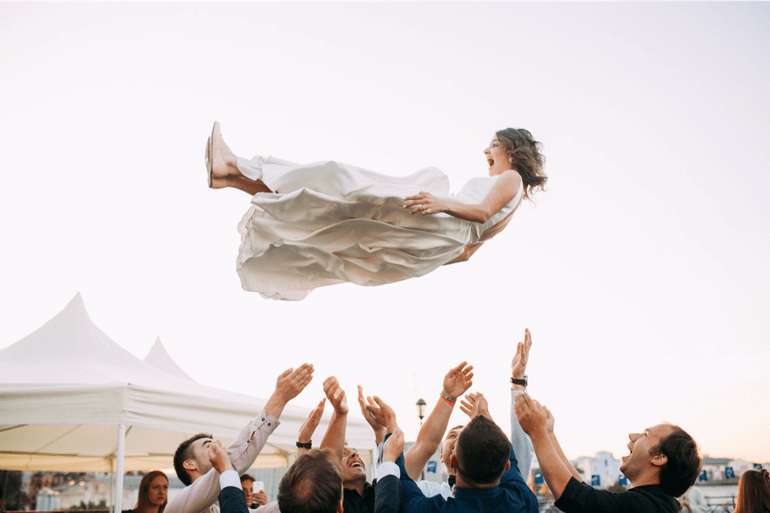 Wedding Plan
7 Fun Activities To Consider For Your Wedding Day
As you work on your wedding plan, take a step aside from couple-centric items such as the wedding dress, invitation, etc… and don't forget to take your wedding guests into consideration. A wedding day can be hectic for the bride and groom, but in fact, it includes quite a bit of empty time for wedding guests. Keeping them entertained during the "dead" time is an important task for the couple. One option is arranging entertainment activities before your main activities and in between ceremony and reception. They will keep the fun going and get people involved. This is the list of 7 fun activities that you can add to your wedding day schedule. 
Creative Photo Booth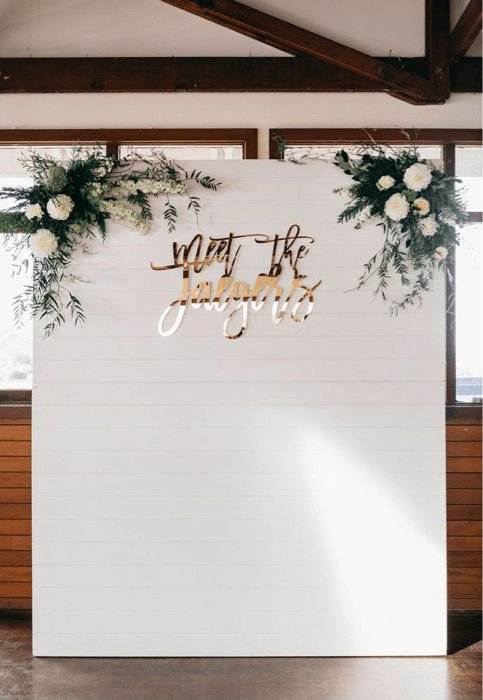 A creative photo booth, which can be set up following your wedding theme, will be a good place to create lasting memory. It doesn't require much effort to have the photo booth done. A simple hanging photo frame with interesting prop sticks can make everyone happy. You can plan it ahead of time as part of the wedding decoration. You can even make unique DIY props if you have extra time in your wedding plan process as well. Don't forget to put your names or wedding hashtag on the background. While most couples assign a photographer to help wedding guests take photos at the booth, you can make it even better by having some polaroid cameras ready. Guests will feel more comfortable taking some selfies and enjoy the waiting process for the final products. They can take the photos home for collection. A photo booth fits all types of wedding guests and never fails to impress. 
Special Guest Book
The guest book is a popular wedding activity as it helps people spend the quiet time before the main ceremony starts. If a wedding guest arrives early, he/ she can always spend some time giving you well wishes. Traditional wedding guest books are simply a decorated notebook that people can write on. Say goodbye to the old write and sign wedding guest books. It's time to step up the game to create a more interactive one that your wedding guests will remember. Instead of a notebook, how about letting them create a painting that you can use in your new house such as their fingerprints organized into a tree or a wedding dress? If you are passionate about board games, have everyone sign on the jenga block! Give your wedding guests stickers and glitter so that they can help you decorate the book for you. Think out of the box in your wedding plan when it comes to the guest book.
Cocktail Hour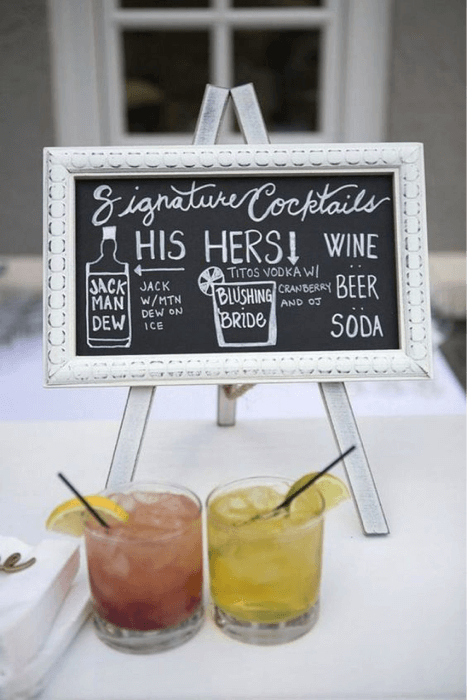 Have you ever felt uncomfortable being seated with people you don't really know and make awkward conversation as the wedding proceeds? It is even worse when most weddings in Vietnam don't have seating plans and you are assigned a seat as you walk in. Don't let that happen to your own guests. The cocktail hour before the reception will help everyone relax and get to know people around. Instead of sitting down at the table immediately, wedding guests can walk around the venue, meet new people or connect to the old friends. It's mingle time! There is no need to be fancy. You can have a limited open bar with selected cocktails only so that things can stay within budget. If you want to step up the game, turn your cocktail hour to a tasting session, where guests can try out some different wines or cocktails. In case you want to make sure things go smoothly, ask some friends and family members to walk around and help connect the crowd. 
Hire a Painting Artist
Including a side performance on your wedding plan is another method to keep your guests engaged. One option is a painting artist. Have you ever considered giving each guest a funny portrait as wedding favors? They can get a quick sketch for some on the side while the couple is busy greeting new coming guests. If you have little kids as guests, hire a professional balloon twister. Thinking about a mysterious wedding theme? Having a card reader or fortune teller table next to the wedding registry can support that. These artists will help you deal with more introverted crowds, who might not entertain the drinking hour too much. The only drawback is that they might create a long queue up at your wedding and not everyone can get what they want. 
Bring on The Performer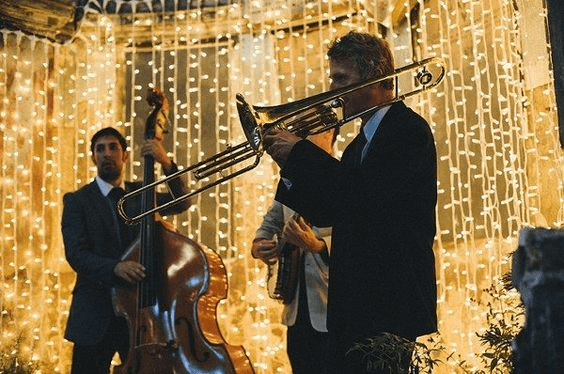 A good music band will save your day. You can coordinate with the wedding venue or ask the wedding planner to help you book a good live music band. While this option can be a bit costly, they can be used for multiple purposes and boost the mood for the wedding. They can play freestyle during your quiet time, keep the dancing floor going after the reception and perform the most romantic song when you walk down the aisle. As you work on your wedding plan, imagine the atmosphere that you want to have during your wedding day and pick the appropriate band that can create the feel while fitting your wedding venue. A jazz band can offer passionate freestyle while a rock band will have you lift up the mood easily. On the other hand, you can also consider having a DJ if your wedding crowd is relatively young. Indoor wedding venues might need a smaller band compared to the outdoor one. 
Kid Section
If you are expecting a good portion of your wedding guests coming with kids, it makes sense to block a section for kids. There are many reasons why you should have this on your wedding plan. First, you want your guest to have time participating and enjoy the wedding as much as possible. It will be hard for them to fully be there if they have to worry about feeding their kids or entertaining them. Second, having a professional onsite will help you keep the kids quiet. Honestly, you wouldn't want to hear kids crying or yelling while exchanging your vows. Last but not least, kids should have fun too! It will be much more fun for your little guests to have their toys and play with each other than participating in long and "boring" ceremonies where they are forced to stay still. Spending a bit extra to have a nanny or a child care professional will help you solve many problems at once. If you have a restraint budget, you can arrange some kid-friendly toys such as coloring books and ask for volunteers from family members to keep an eye on them.  
Mini-games Before Reception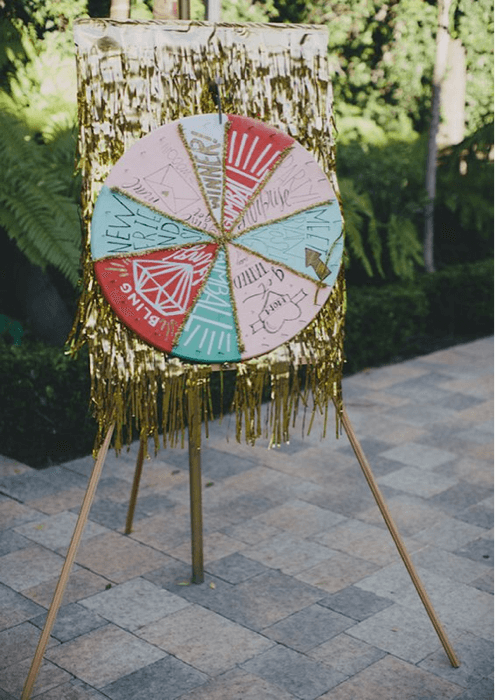 From big jenga to dart games, adding some mini games that guests can play while waiting is never a bad idea. There are a good selection of wedding games readily available on the internet for you just through a quick search. When you pick the games during the wedding plan process, you should pay attention to the characteristics of your wedding guests. If they are an out-going crowd, interactive games can get everyone involved might work the best. In contrast, a more quiet group will enjoy small board games on a small scale. One other option to consider is to have a DIY station that is available to all the guests. Wedding guests can draw their own name cards, decorate their own photos or make their colorful ribbon wand to cheer on the couple later. The DIY station will draw the attention of creative folks who want to bring home some souvenirs from the wedding.