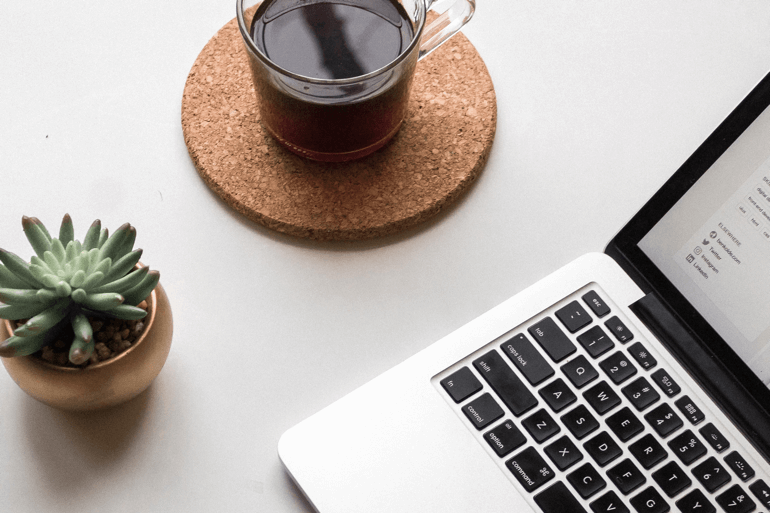 Wedding Plan
Helpful collaborative planning tools for engaged couples
Communication is key in every relationship. It is particularly more important when you are planning your wedding together. However, keeping communication flow might be hard when you get lots of work to do. Luckily, there are great tools that will help you stay connected and work collaboratively with minimum effort to prepare for your big day. 
Google Drive and Dropbox - the storage system
There is a lot of information that you need for a wedding plan, which will be hard to organize and carry around every time. The guest list, the vendor research, the budget, the seating plan, etc.. All contribute to a need for an organized system to reference at any time. It is time to bid farewell to paper and heavy folders to move on to online storage. You can choose a virtual option to keep all these materials safe. There is no need to see a pile of paper in front of you and It is accessible at any time. Everyone from your fiance to family and friends can add your item freely as permitted. You can easily sync it to your devices for offline usage too. The two most popular options are Google Drive and Dropbox, which can be used for free and upgrade if needed. Google appears to be the convenient option if you already have a Gmail account as there is no need to sign up again. You can sync attachments from your email directly, which can reduce the risk of losing important documents too. Save yourself some time and effort by going virtual and share it with everyone.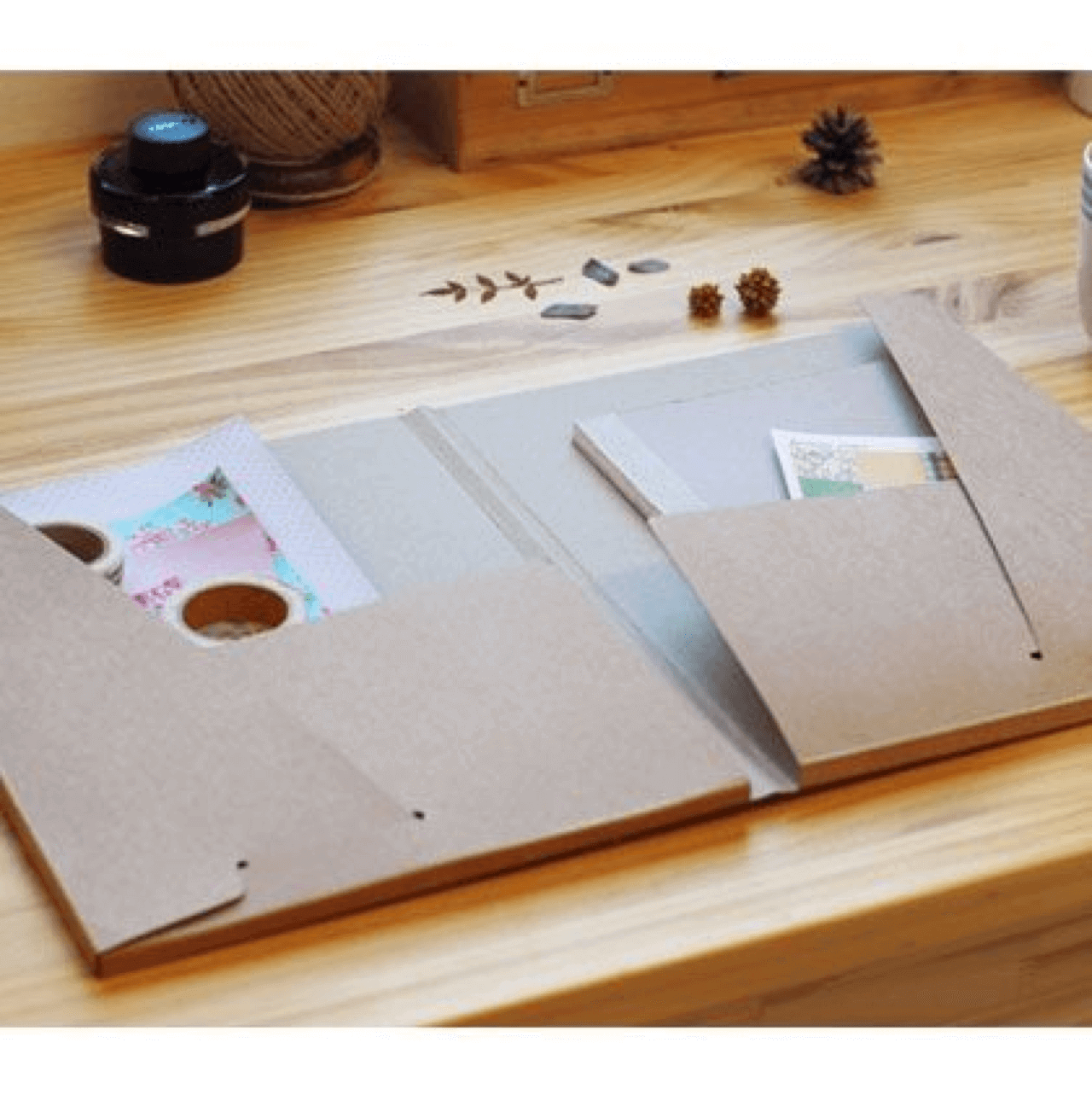 Build your wedding checklist in the Calendar app
If you are forgetful sometimes or have a busy schedule, take advantage of a Calendar app as a reminder for your wedding tasks. You might have set up a wedding checklist as the first step in your wedding plan. Now, it's time to input or simply sync that checklist to your Calendar app. There are a variety for you to choose from such as Google Calendar, Outlook or even your phone app. Simply input the deadline and set a reminder 2 or 3 day ahead of the due date. That way, you will be able to have time to complete the task. On the other hand, you can review both your wedding plan tasks and daily activities at the sametime. No more tasks missing or forgotten deadlines. This method is easy to use and applicable on all devices. It will be even better when both of you share the planning calendar. You will be able to make changes or update the calendar for each other when things happen as well as keeping track of each other's process.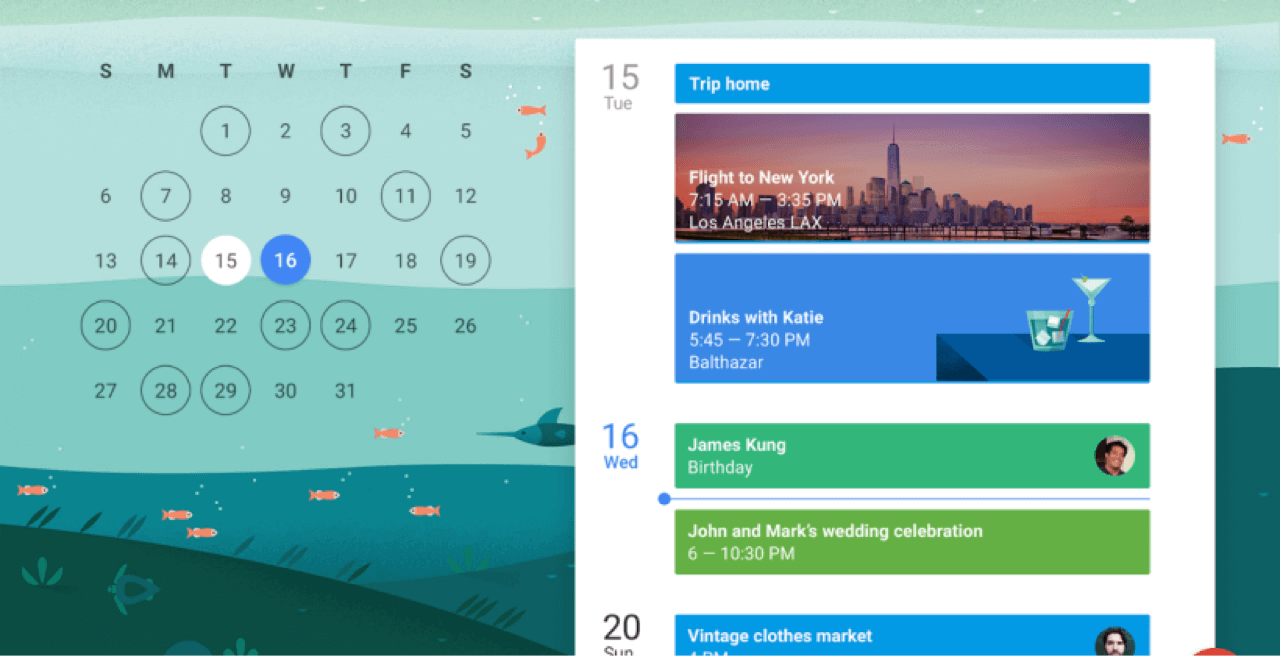 Have a shared wedding budget and expense management sheet
A good wedding budget is very important. It should be the first item on your wedding checklist when you start. Spend some time to discuss your needs and financial resources with your partner. You should be on the same page about this sensitive issue since it has a great impact on your wedding and relationship. A clear and organized budget will help you build a realistic wedding plan. As you proceed to prepare the wedding, there are many expenses incurred and distributed to multiple vendors. You will need a good recording system to stay on top of your expenses and not miss a deposit. The expense management sheet should also be shared if both of you are in charge of making payments. It will be helpful for you to create a habit of noting down expenses when it happens so that they won't be lost. At the same time, you will benefit from spending time reflecting on the wedding expense periodically as a couple. That way, you will be able to identify overspent items and adjust your wedding budget for the coming months. Have a look at our sample wedding budget here.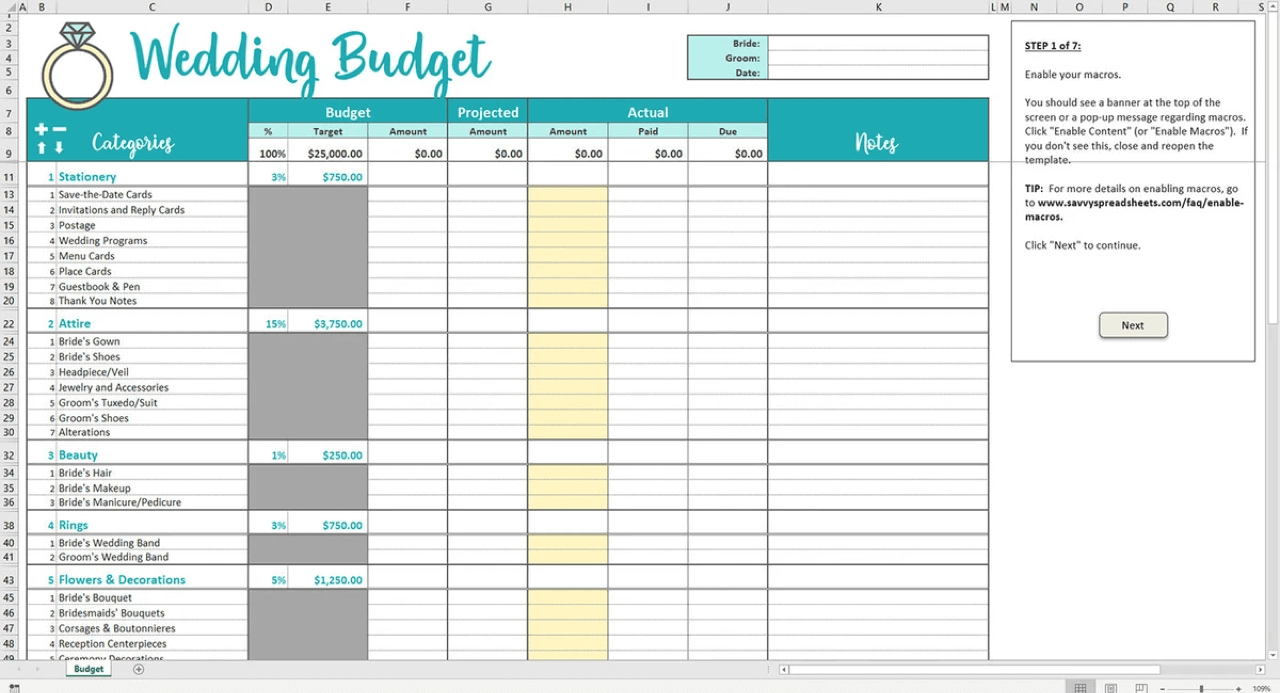 Look for inspiration? Pinterest
Pinterest and other social media channels like Facebook and Instagram will become your great source of inspiration for the wedding vision. Whether you look for the perfect dress, wedding color palette or decoration DIY tips, they are readily available on the platform. A quick search can give you various options to choose from. The better part is the inspiration board. You can build one specifically for the wedding occasion to keep a collection of your favorite options and share it easily with others through a link. It is even better when you don't have to do it alone. Both of you can do research and contribute to the board as well. Pinterest comes handy when you discuss your wedding vision with your fiance or wedding planner. It saves you from printing and searching piece by piece for your needs.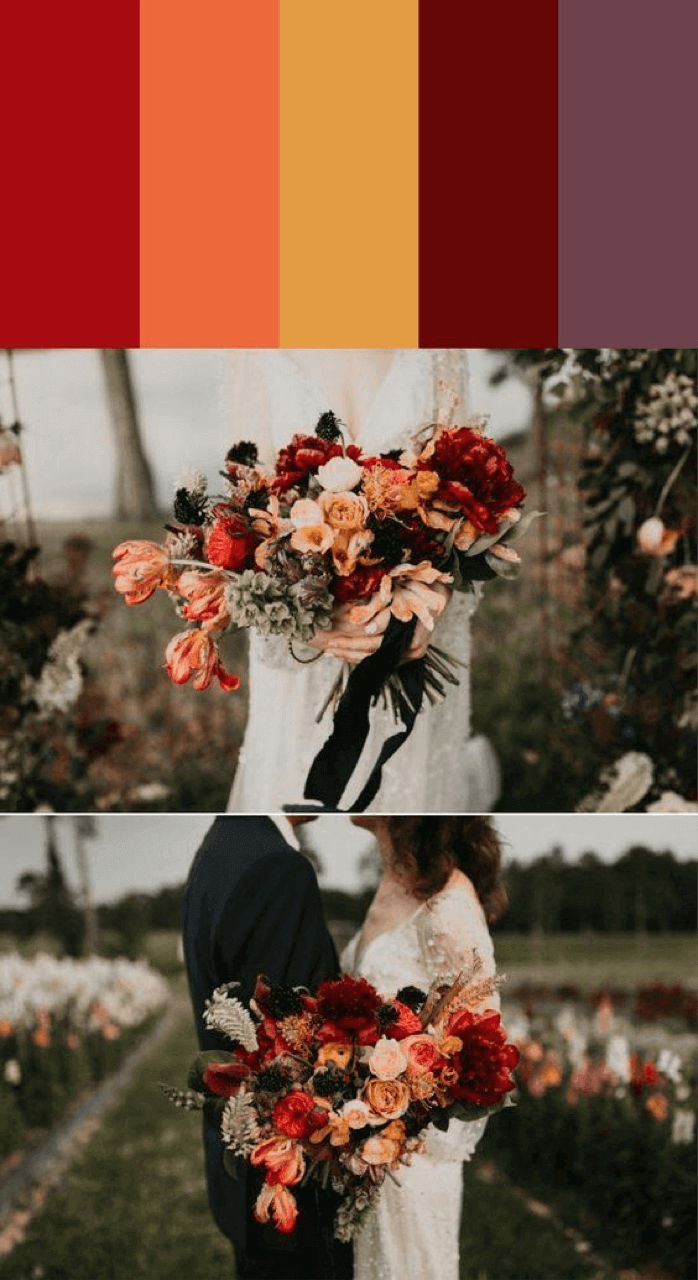 Music selection: Spotify
The ultimate DJ for your wedding can be Spotify. The platform has a large collection of songs that you can choose for each wedding moment. You will get exposure to a wide variety of wedding songs that you don't listen to on a normal basis from classical for the aisle to EDM for the party. It also provides pre-selected wedding playlists built by the system and other users for busy couples can consider. As a couple, each of you can contribute by adding your favorite songs to a shared playlist. You can later listen to them and pick the ones you like the most for your wedding. When it comes to an important occasion like the wedding, playing from Spotify is stable and add-free with a small fee.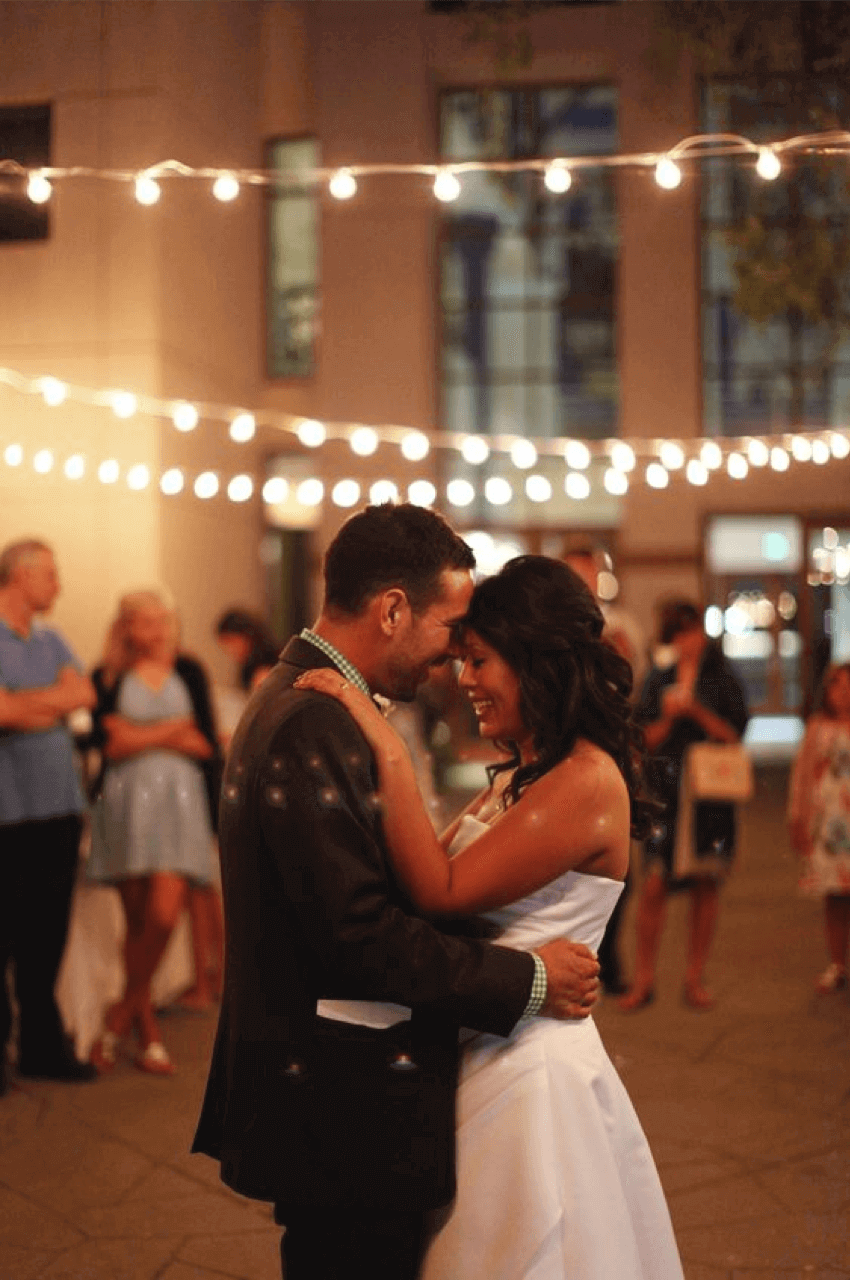 Wedding website: Joy 
If you want both a traditional printing wedding invitation and an e-invitation, Joy is a good free option for you. The site allows you to choose a template to build your wedding website for free and print out matching materials with a fee. You can share your stories, upload photos and show your wedding registry on this platform. Either you can share one account or add each other as the contributor to the site. It allows you to customize the template and create content. You can delegate tasks on each section and go with your own pace without having to sit on the same table and write them all at once. Each person can contribute their parts. In addition, the platform allows you to manage your guest lists and collect their RSVPs easily. You can have a look at your significant other's guests and know their statuses as well. That gives you a better control of the wedding size and makes adjustments if needed.