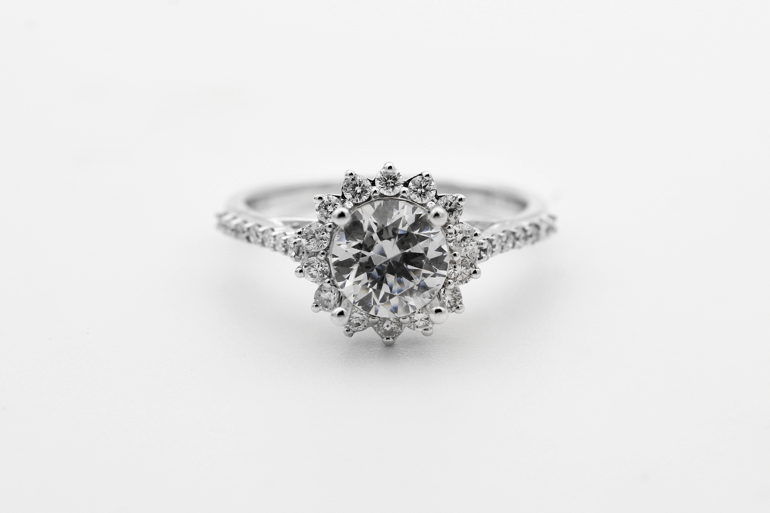 ENGAGEMENT
Lab-Diamond, An Affordable Diamond Ring Option
You might have heard about the traditional rule that her engagement diamond ring should be at least 3 - 6 months worth of your salary. And after that, be prepared to spend even more on the wedding rings to match her stone. Your costs are largely driven by the fact that it is very expensive to buy natural diamond, an irreplaceable part of the engagement ring. Luckily, the technology advances can come as your rescue. There is a new substitute known as lab-grown diamond, which comes at a more reasonable price point for your consideration. We will help you look at the pros and cons of purchasing lab-diamond.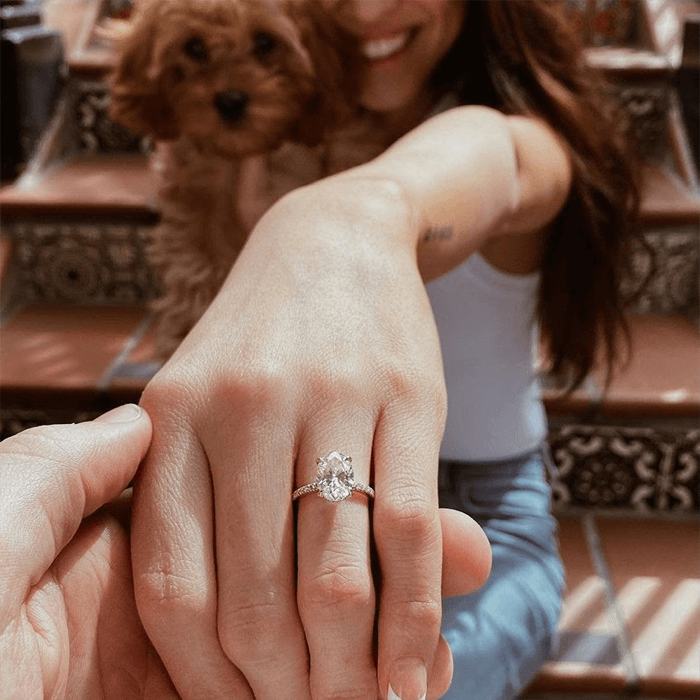 What is lab-diamond?
Lab grown diamonds, as it might have said in the name, are created in the laboratory. If natural diamonds are mined from natural conditions such as the Earth surface, lab-diamond is humanly created in a much shorter period of time under a controlled environment. Scientists will recreate the temperature and high pressure happening in the natural environment in order to create diamonds in a lab. It only takes 10 to 12 weeks to generate a lab-diamond instead of centuries like in the natural one. Generally speaking, both types have the same chemical structure (carbon) so that it is hard to differentiate using naked eyes. At the same time, high-quality lab-grown diamonds also have to undergo an examination period and get certified as the natural type. Lab-diamond is also called synthetic diamond.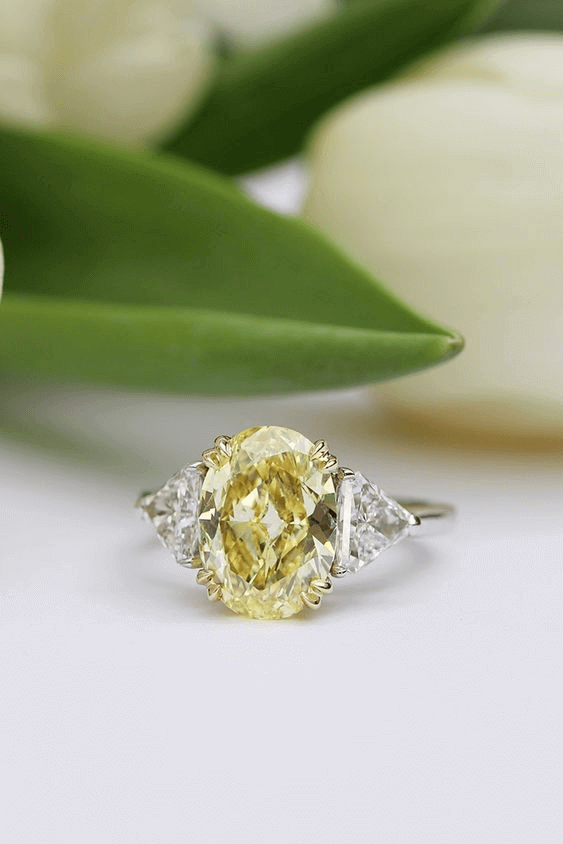 Pros and Cons of choosing lab-diamond
Either you want to go with lab-grown or natural diamond, it will be helpful to understand the pros and cons of each option. While you can get a lab-diamond at a more reasonable price, it might take away your partner's joy.
Lab-diamond has affordable price
Since lab-diamond is man-made, it is easier to produce. There is no need for mining cost, labor costs, less transportation, etc… Unlike the natural diamond that we can't control, the man-made one can be produced at scale. Those all contribute to the fact that synthetic diamonds will have a much more affordable price point. You can spend the same amount to get her more carats with this alternative option or simply save that money for other items on your wedding. That way, you can reduce your wedding expenses.
There are more options to choose from
We have no control over diamonds that are created in the natural settings. It will be rare to find one with natural colors such as blue or ruby diamonds so that their prices will be very high. In contrast, lab-diamond can be created in different colors thanks to technology. You can opt for more creative options for her ring without spending 10 times of the expected cost. Beside the color, there is a wide selection of cuts and shapes for you to choose from. They are in high quality and style that will make your engagement ring stand out. 
You have to worry less about the ethical issue
"Blood" diamond is one of the biggest concerns when it comes to this precious stone. Among all the information you need to know about your diamond, its source is the most mysterious one. There is no guarantee that your diamond doesn't come from a conflicted area or not being mined by child labors. If you pay attention to these ethical issues, a lab-grown diamond can be your better option. It is traceable, which means you know exactly where your diamond comes from and how it is created. This information will put you at ease when purchasing your engagement ring.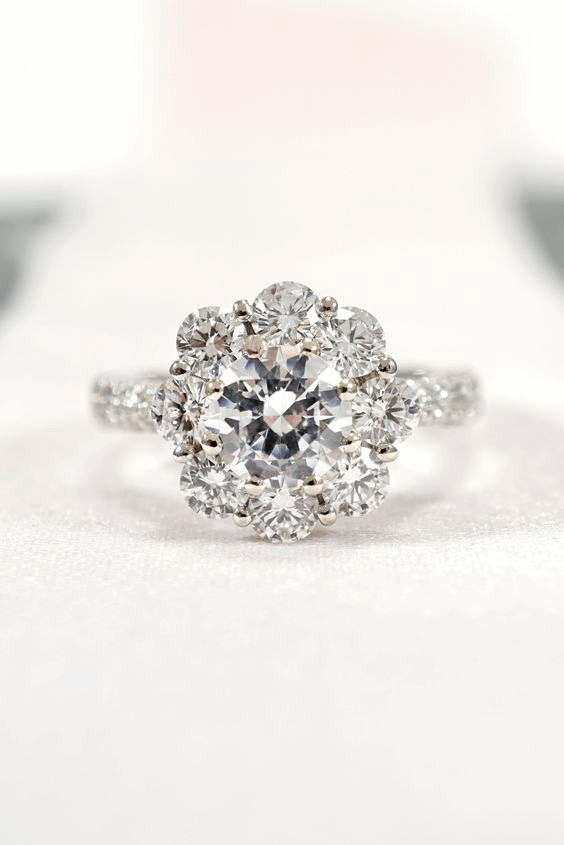 Natural diamond has better long-term value
While it's true that normal consumers can't identify the difference between lab-grown and natural diamonds, the story is a bit different on the jeweller side. Natural diamond is still considered a precious stone with limited supply, which means their value can be higher than ones that can be created at any time. It will have a lower depreciation rate compared to the lab-grown diamond and the value might even rise higher in the future when we have mined all our resources. If you want to invest in a high-quality, perfect cut and high clarity, the natural one might be your better bet. 
The special effect of natural diamond
For years, jewellers have managed to build that perfect image of the fancy proposal with the special blink from a diamond. It has become a traditional symbol for marriage and commitment. Your significant other might expect the wow factor from a natural diamond. As a result, learning that her engagement ring is synthetic diamond might be disappointing news. In addition, there is no natural diamond that is 100% the same. Since it is created by nature, each of them has a different cut, clarity and shape. That uniqueness somehow makes a difference in your proposal as well.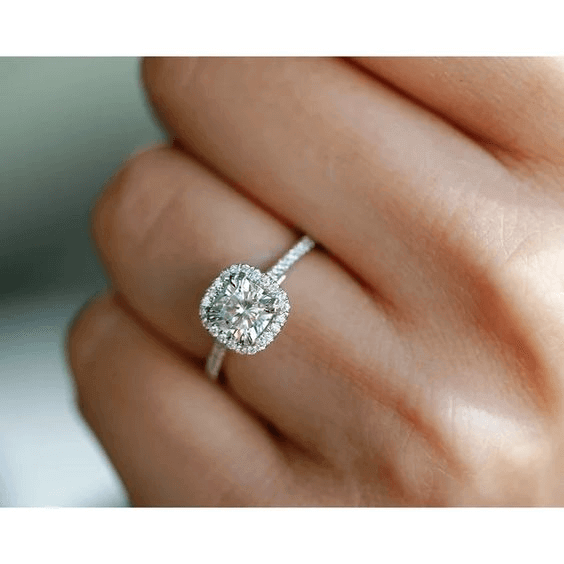 While cost is definitely an important factor to consider when you purchase your wedding rings, there are more to think about to decide between man-made and natural diamonds. You should understand the pros and cons of both options as well as your partner's preference before making the decision.