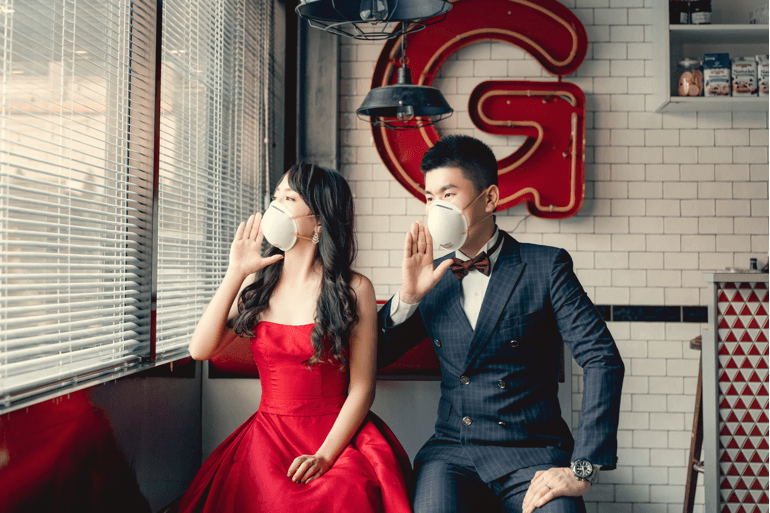 You might have thoughts you have covered all the unexpected in your wedding plan. From unexpected weather to relationship issues, you have named it all. Then Covid-19 showed up and turned your world upside down. Many couples faced the ultimate decision to postpone their weddings or keep the show going amid this unexpected circumstance. As the world is heading to the new normal, having the wedding as planned is now a viable option but it requires a lot of effort from the bride and groom. If you are getting ready for your big day and don't want to wait any longer, we have some advice for you to have a safe and happy wedding day. 
Manage expectation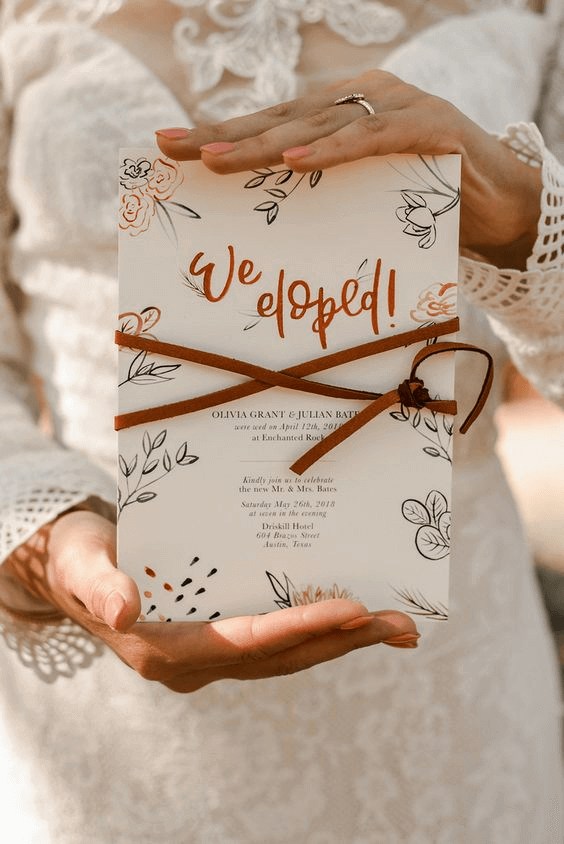 There are expectations from multiple stakeholders when it comes to getting ready for a wedding. It is not limited to you and your fiance but also the two families. Managing these expectations plays an important role in your wedding plan process. Try to get everyone aligned about the must-have and nice to have for the big day. It is helpful to keep in mind if you decide to go ahead with your wedding plan in this special time, you might need to sacrifice some small details along the way. There is always another option to postpone the wedding and hope to get a fabulous one later next year. Once everyone agrees to move forward, it will be better to be on the same boat and help each other instead of complaining and pointing out issues. 
Stay local
In the current situation, you should try to both have a wedding at a local location and take advantage of the local vendors. Destination weddings will be much of a hassle due to travel restrictions, different regulations of the location as well as the high risk that you're putting you and your guests in by having everyone commute to another location. It will be much better to pick a local wedding venue and restaurant, where you are familiar with and can manage transportation options easier. In addition, instead of sourcing from the best vendors in the nation, you can downsize to using best local vendors. They will have a network and supply chain setup around your wedding venue so that you can avoid unexpected problems in the wedding plan process. When you get ready for your wedding, you should also discuss the safe practices with your vendors. If you have more time, you can try to increase the DIY components and get things shipped to your location beforehand. That will help you reduce the risk. 
Reduce your party size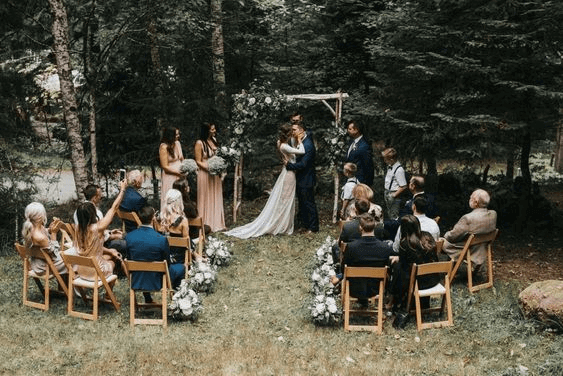 If you have always been a fan of small and intimate weddings with only close friends and families, this will be a good chance to make that dream come true. Say goodbye to the traditional receptions with hundreds of guests, you should try to limit your guest list to a small, controlled crowd that your wedding venue can accommodate with a safe distance. When you send out your invitation, it is essential to give them enough information about the party size and hygiene practices that you expect guests to follow. Sometimes, your potential guests will also help you make the decision. Not everyone is comfortable joining a big celebration at the moment so that they can opt out themselves. If you're worried about friends being offended, you can send them a short announcement instead of a wedding invitation. 
Book outdoor venue
When you proceed to choose your wedding venue, you should prioritize the outdoor location. Research has shown that the virus spreads quicker indoors than outdoors thanks to the air flow. Besides, an outdoor location is likely to have more space for you to spread the tables and maintain a safe distance. If you are looking for a wedding venue in Hanoi, check out the West Lake area. Saigon also has a good collection of outdoor wedding venues and restaurants for your consideration. As you work with these wedding venues, don't forget to discuss their minimum guests threshold and capacity to ensure they fit your party size. If your wedding size is small enough, you can even consider hosting it in your home garden or private residence. The cozy and warm atmosphere of your own home will make you feel much safer.
Rethink your activities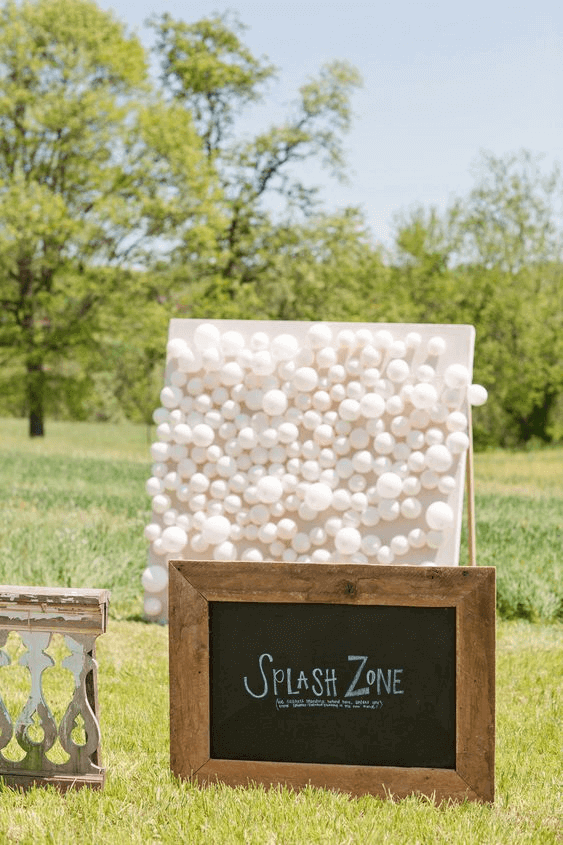 A "normal" wedding that is full of activities that we all know of might not be doable during this time. You should try to adjust the activities on your wedding day and during your wedding plan to fit this situation. For instance, if you are planning some wedding games that involve your guests, find those that guests can complete individually instead of as a group with close contact. You can also move from games with physical items in the wedding venue to online one. There are many new group game apps on mobile phones that were developed during this period. Guests can still celebrate with the couple while reducing contacts. In addition, try to keep your wedding ceremony and reception within a reasonable timeframe. Long weddings can be tiring and at the same time, increase everyone's exposure. 
Bring virtual elements to your wedding
There is no better time to make good use of your wedding website than now. Take a break from cookie cutter paper invitations in your wedding plan. Wedding websites provide you an opportunity to share more about your wedding. You can share your stories, send invitations, give out updates on how you're getting ready for the big day and even build a wedding registry where your guests can send gifts directly to you rather than bringing them to the wedding. As contactless is the new keyword in practicing social distance, you can apply this concept to your wedding as well. Everything can be done seamlessly online instead of meeting every single guest to deliver an invitation. If you have families and friends who can't attend the wedding but don't want to miss out on important moments, you can consider setting up a wedding live stream as well. Everyone can still attend but in a safe distance.