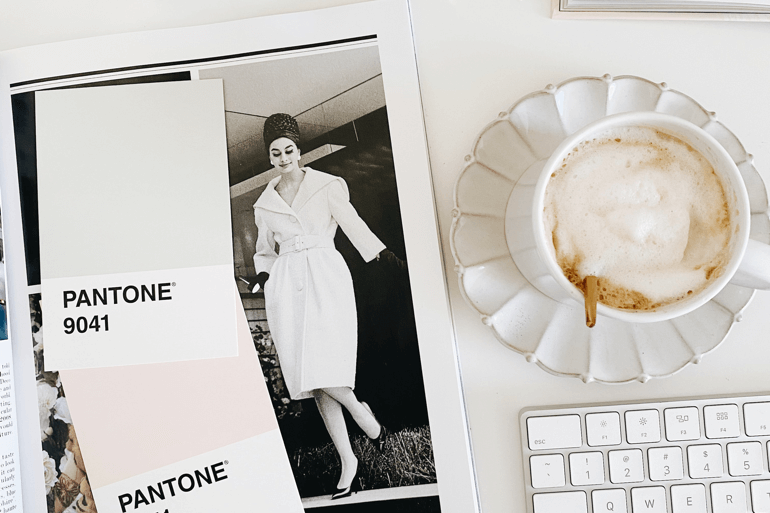 There is a ton of things to keep in mind when planning for your wedding. And a color scheme is one of the major concerns. When it comes to setting the wedding color, you need to pick the color that matches everything from your dress, flowers, table-cover, you name it. So, what are the hottest wedding palettes that are getting huge in 2020? You need to scroll on to find out then.
How to pick your wedding color?
Choose only one color
When you get ready, it's not the time to worry about any of the other color or accent colors. You can ask yourself "what is the significant color in your life?" Don't worry about how you're going to create your palette. If something doesn't come right to mind, you may look around, maybe to your wardrobe, or home decor. There should be a specific color that jumps out at you. Pinterest is an inspiring source that will pop out color ideas for you. Other references are wedding books, lookbooks, and magazines. You can definitely seek hot trend palettes from them.
Add in accent colors
Now, you can pick two to three colors for highlighting. The season is one factor to consider when choosing accent colors. The next thing you want to consider is whether your color is really loud or more neutral. If you want to have a vision board of putting together your palette, you can use Canva. Start with a blank canvas and mix the significant color to your accents and see how you feel about the design.
So, how to use this Canva?
Google the color swatch in RGB. Format
Copy it to Canva
Get on Pinterest and seek the color scheme in your mind. It should bring you to a bunch of options. Now, copy what matches your liking into Canva
Continue with more accent swatches. You should be able to find something that speaks to you.
6 color palette for your 2020 wedding
Here you are, the colors right here are the forecasted colors for 2020 by Pantone. They are the top color in fashion, home interior design, as well as at weddings.
1. Crimson
This is a color you can associate with your fall or winter wedding. It's a color that looks amazing and is easy to find stuff on it.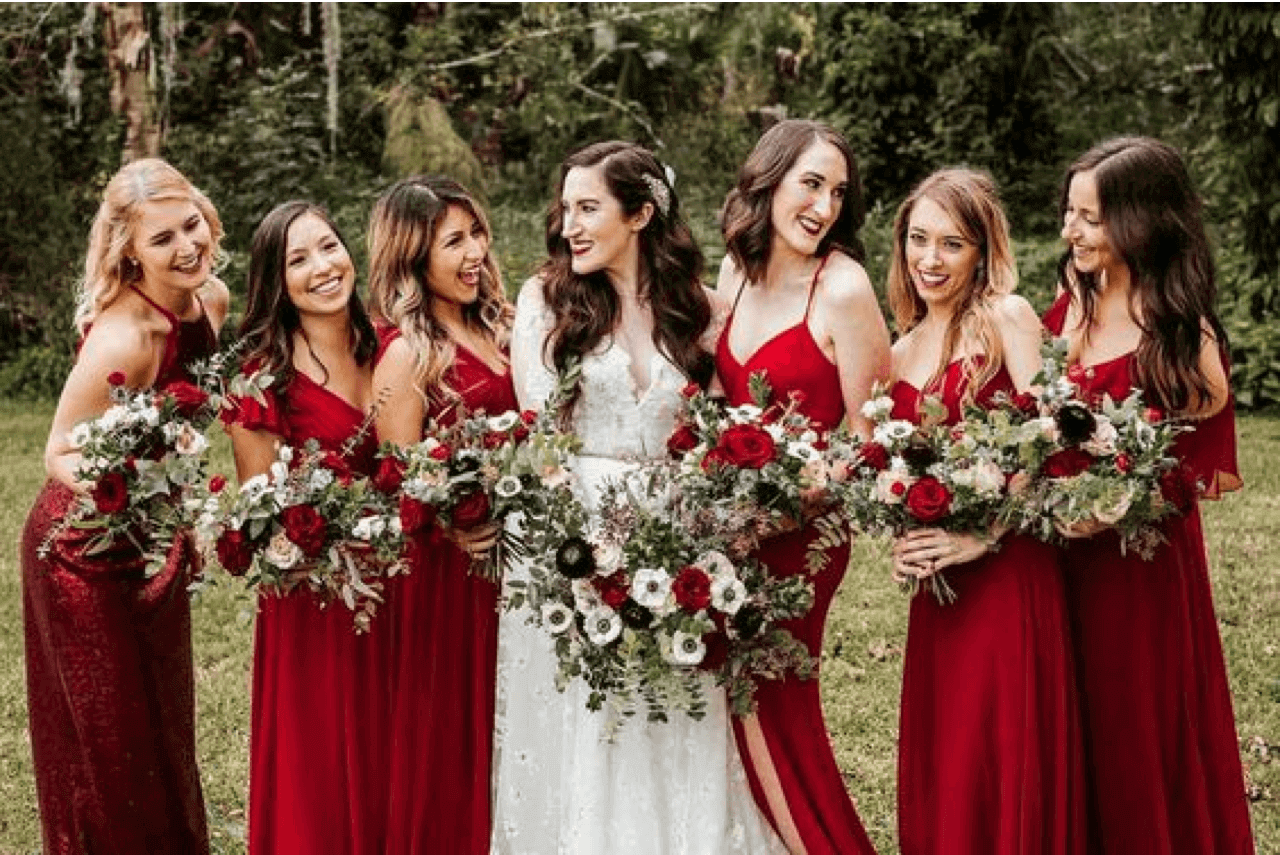 2. Neo Mint
A few palette ideas using this mint color are mint and dusty blue. You can also do mint with grey plus a metallic color like gold.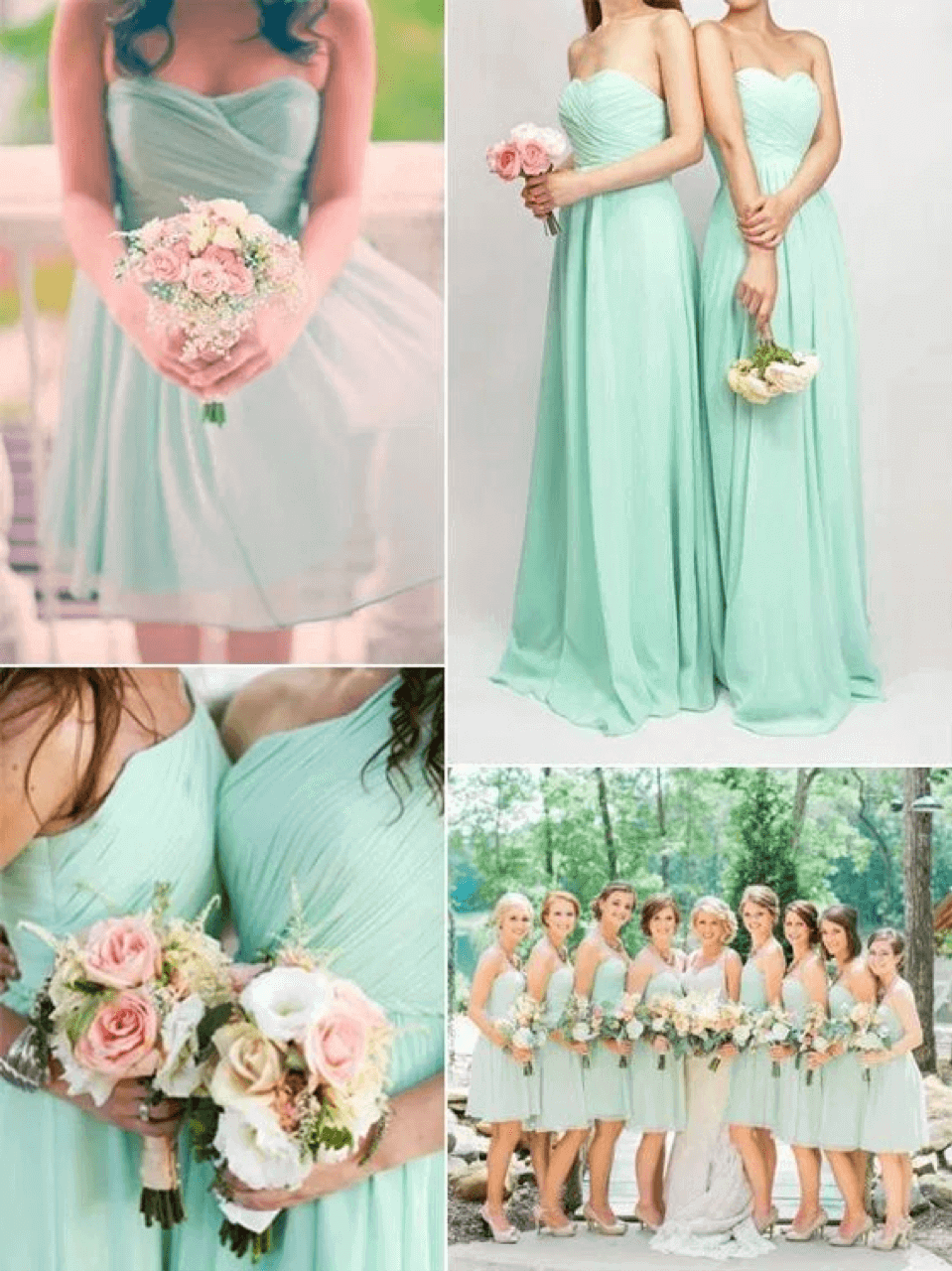 For something more along the lines of shades of mint, like a summery theme, you can do a mint and pink palette.
3. Purist blue
For this scheme, you can pretty much any accent, and you can use it for any season.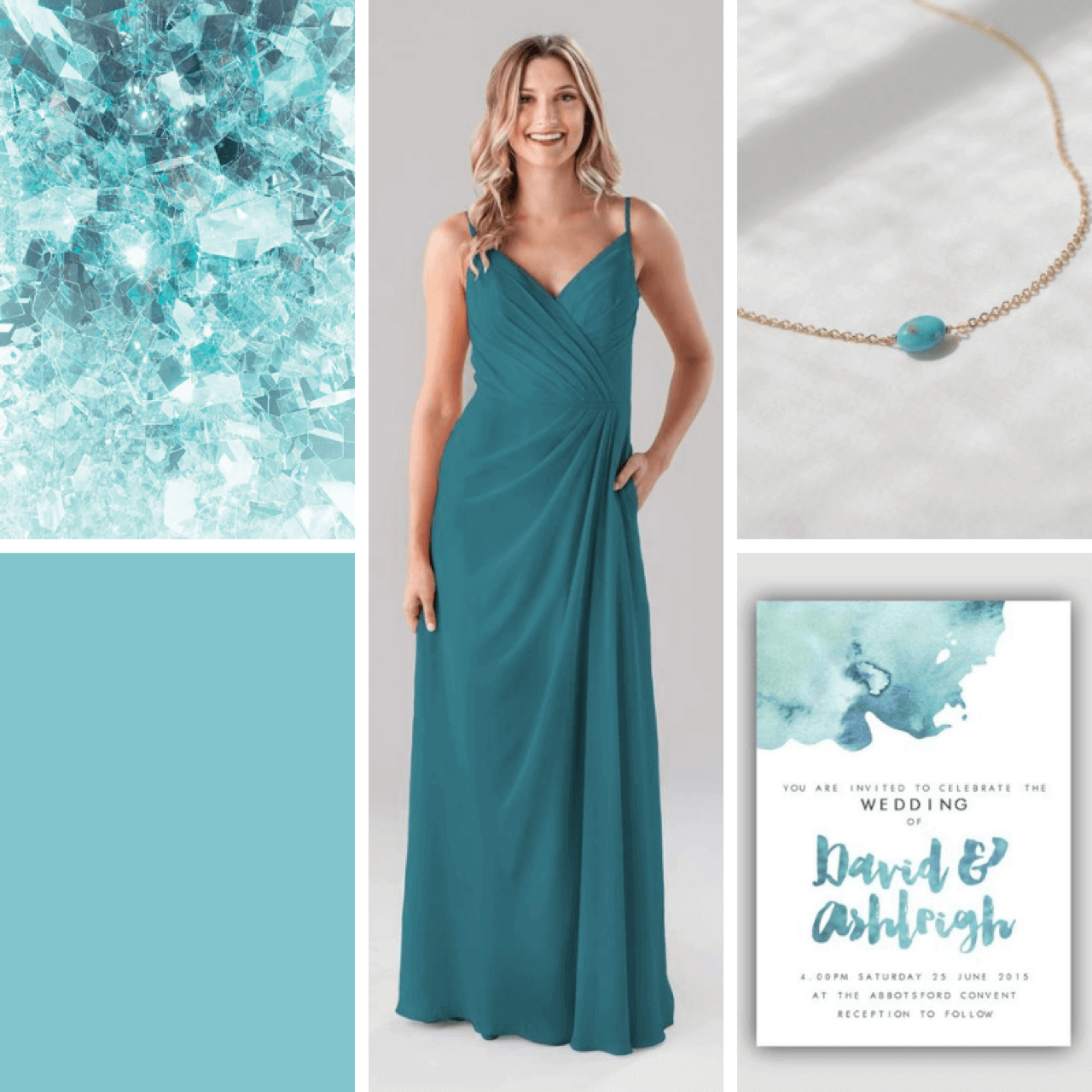 Blues are easy colors to match any skin tone. That's a huge advantage because you and your bridesmaids will look amazing all together. The inspiration behind this color as a top wedding color of 2020 is colors of the sea. They are super easy to pull off, and they always look incredible no matter the season. You can blend shades of blue or get a bit creative with crimson or orange to make it more fall and winter. You can go more spring and summer by adding pink and orange.
4. Cassis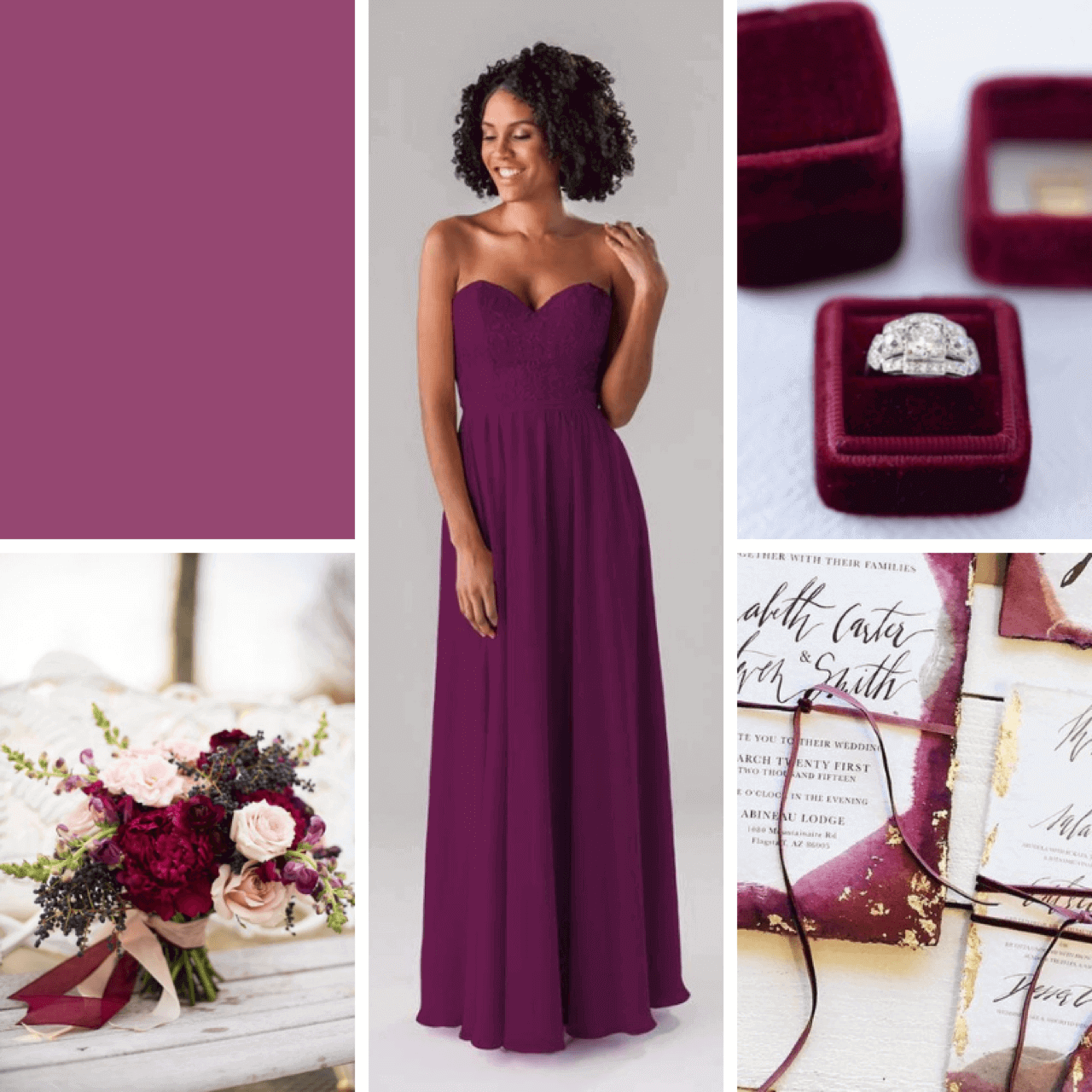 For this one, different shades of the purple color will be mixed. You can never go wrong with purple, grey, neutral, and greenery. You may love the look of a dusty rose like purple dusty plus greenery. It looks amazing.
5. Cantaloupe
If you're doing bridesmaids' dresses in this color, make sure everyone gets a spray tan because this color can wash people out.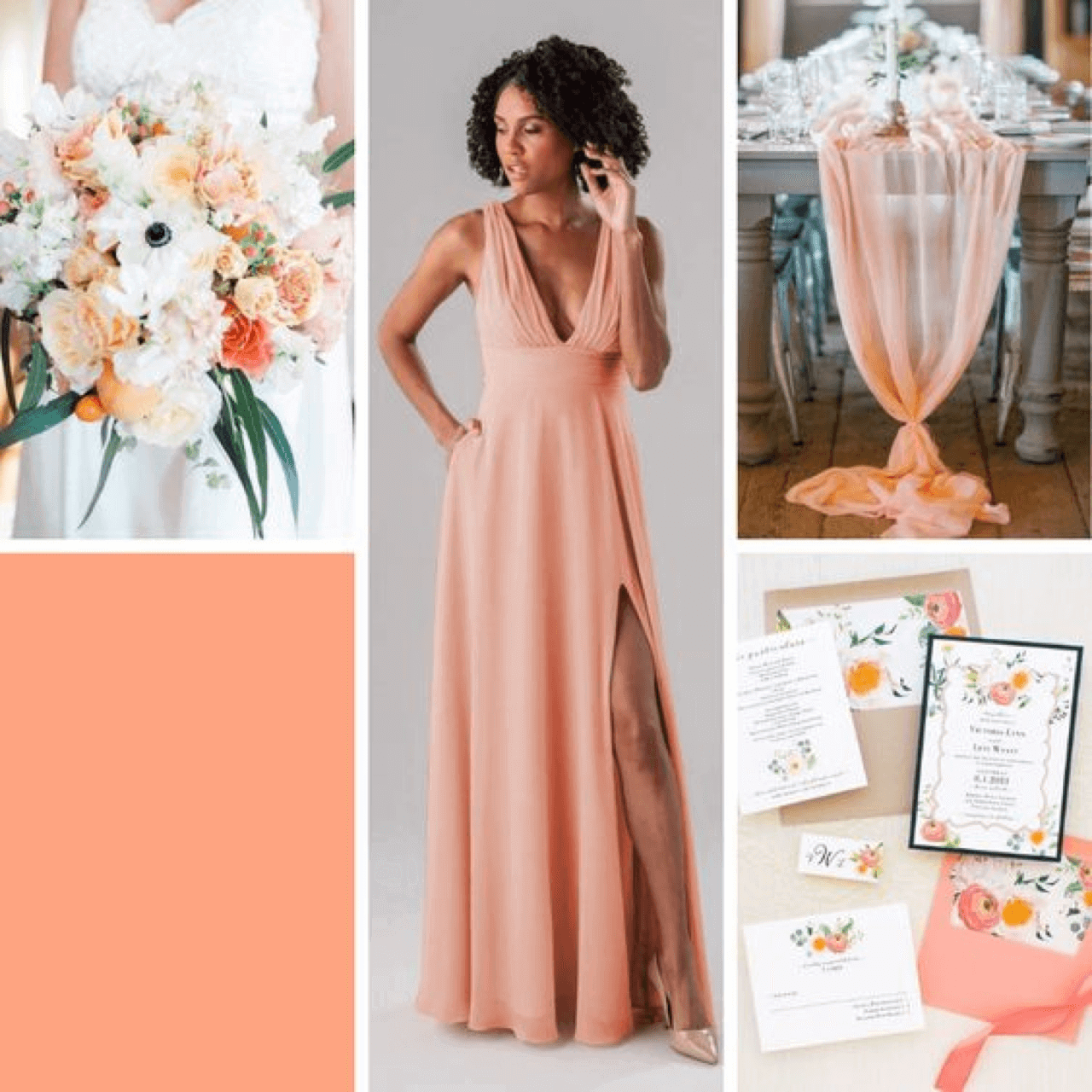 Just an idea but you can try dusty blue, white, and greenery. Other than that, you can do cantaloupe plus sage green or different shades of green as well. Another great option is to add a magenta or some pinks to it.
6. Mellow yellow
This palette is another one you want to be careful with if you're going to dress your bridesmaids in it. It can be very loud but it ensures amazingness.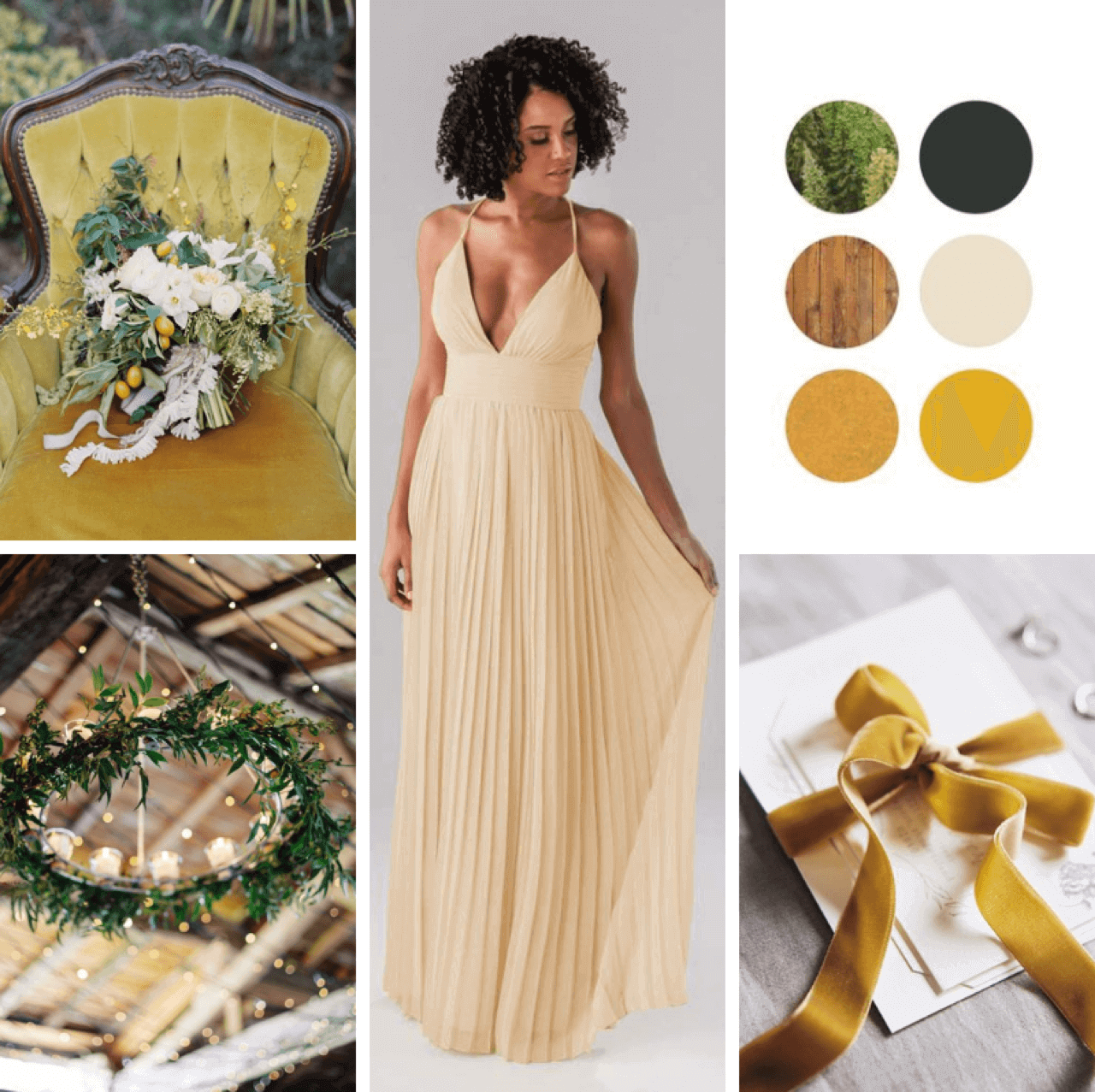 That said, putting neutrals, or very sparse touches of bright colors to it is a wise solution. Dusty blue and shades of grey, again, are great colors to add to pretty much any color. They are not going to really clash, and they make them mail theme pop. This mellow yellow also looks great with green and white. You can also incorporate lemons. There are a lot of ideas you can do as centerpieces and adding them to your invitations and your signage.
Bottom line
Have you got a wedding color in mind to get ready with? I hope the schemes suggested above have given you some inspiration. Be creative and stick with significant color. And don't forget to ask your fiance's ideas. Two is better than one.