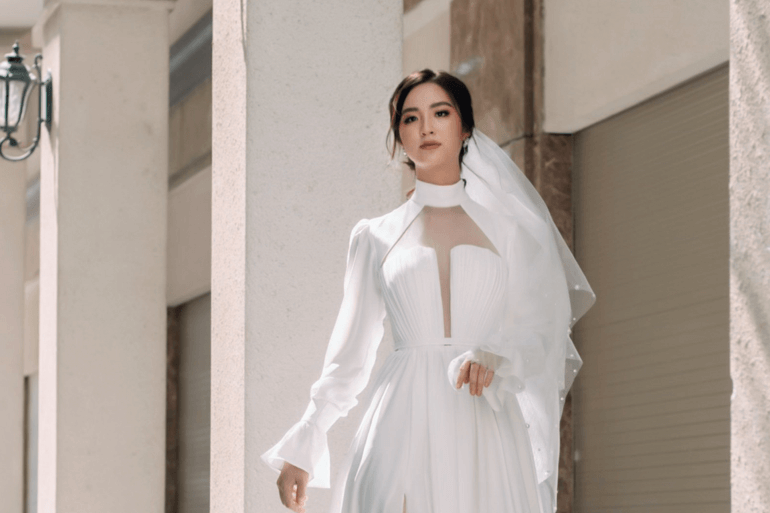 Fashion & Beauty
OAH Bridal: The Dreamy Wedding Dress That You Have Been Missing
Minimalism has become a new fashion trend in recent years, which undoubtedly impacts the bridal market as well. Besides the traditional big princess-style wedding ball gowns, many brides opt for a more simple, refined and yet elegant dress. With that in mind, one of the biggest concerns is how to make a minimalist wedding dress that can still draw all the attention to the bride on her special day. At OAH Bridal, you will find the answer in a dreamy, flattering and timeless wedding dress with reasonable price. We will have a closer look at this brand and their price range. 
A contemporary touch on romance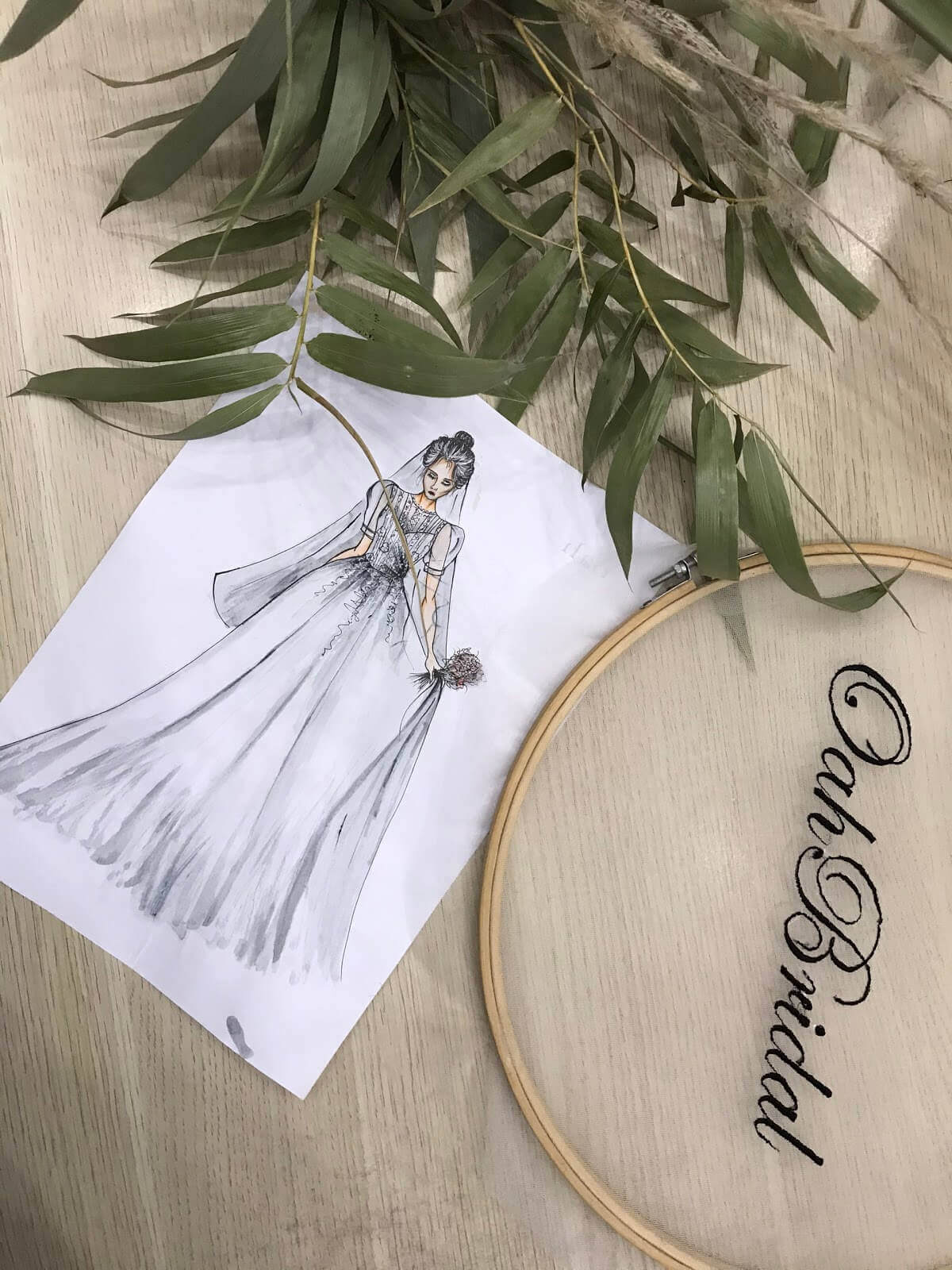 Originating from her childhood dream of being the princess, designer Le Kim Oanh of OAH Bridal wants her wedding dress designs to be a part of every bride's wedding journey. The aesthetic of her bridal brand is a dreamy and romantic look that showcases the feminine of each bride. There are more than just the simple princess style in her designs. You can easily find interesting twists including the use of see-through materials and utilizing deep cuts on the traditional wedding materials of silk, chiffon and lace. If you have been dreaming of a wedding dress with characters, OAH Bridal might be your good match.   
OAH Bridal has continuously renewed itselves as a bridal brand during their 10 years in business, half of which focus on the wedding dress market. You can notice the inspiration from the classic European noble class on their minimal wedding dresses such as flared cuffs and fluffy sleeves. In contrast, their designs also carry a liberal and Bohemian spirit as shown on the La Muse collection. The recent 2020 wedding dress collection is more contemporary with less details and more attention to the craftsmanship. No matter what style they have tried out, OAH Bridal always stays true to the dreamy and romantic feel on each wedding dress.    
A wide range of services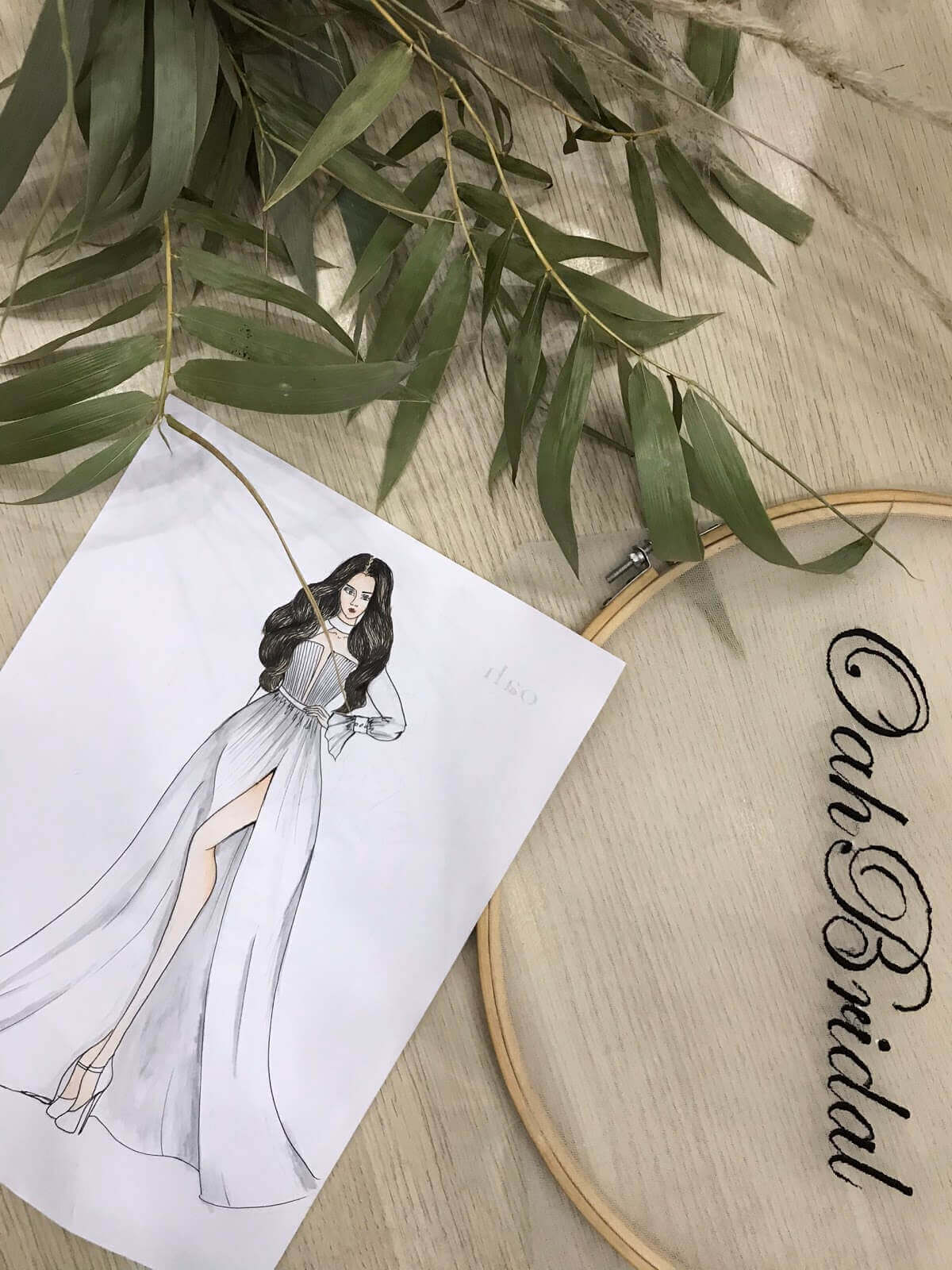 Although OAH Bridal marketed itself as a designed wedding dress brand, it doesn't release too many items each collection. Speaking about this, the owner and designer stresses on their focus to tailor the dress for each individual customer. OAH Bridal also strives to provide the best quality dress to customers at an affordable price point. Their motto is to bring the best wedding dress with sophisticated design and high quality material to their customers. 
You can come to their Saigon store and get any idea come true as they offer both pre-made or custom-designed services. The cost to get your dress custom-made ranges from 5 to 7 million VND. In addition, customers can also rent the minimal wedding dress with a fraction of the cost. If you don't have time to visit the physical store, online tailoring is also available. Ideally, it will take between 4 to 6 weeks to tailor your wedding dress with the detailed process can be found here. Beside the main business in bridal and bridesmaids outfits, they also have product lines for ready to wear and formal wear. 
The 5 notable wedding dresses from OAH Bridal
Calla Lily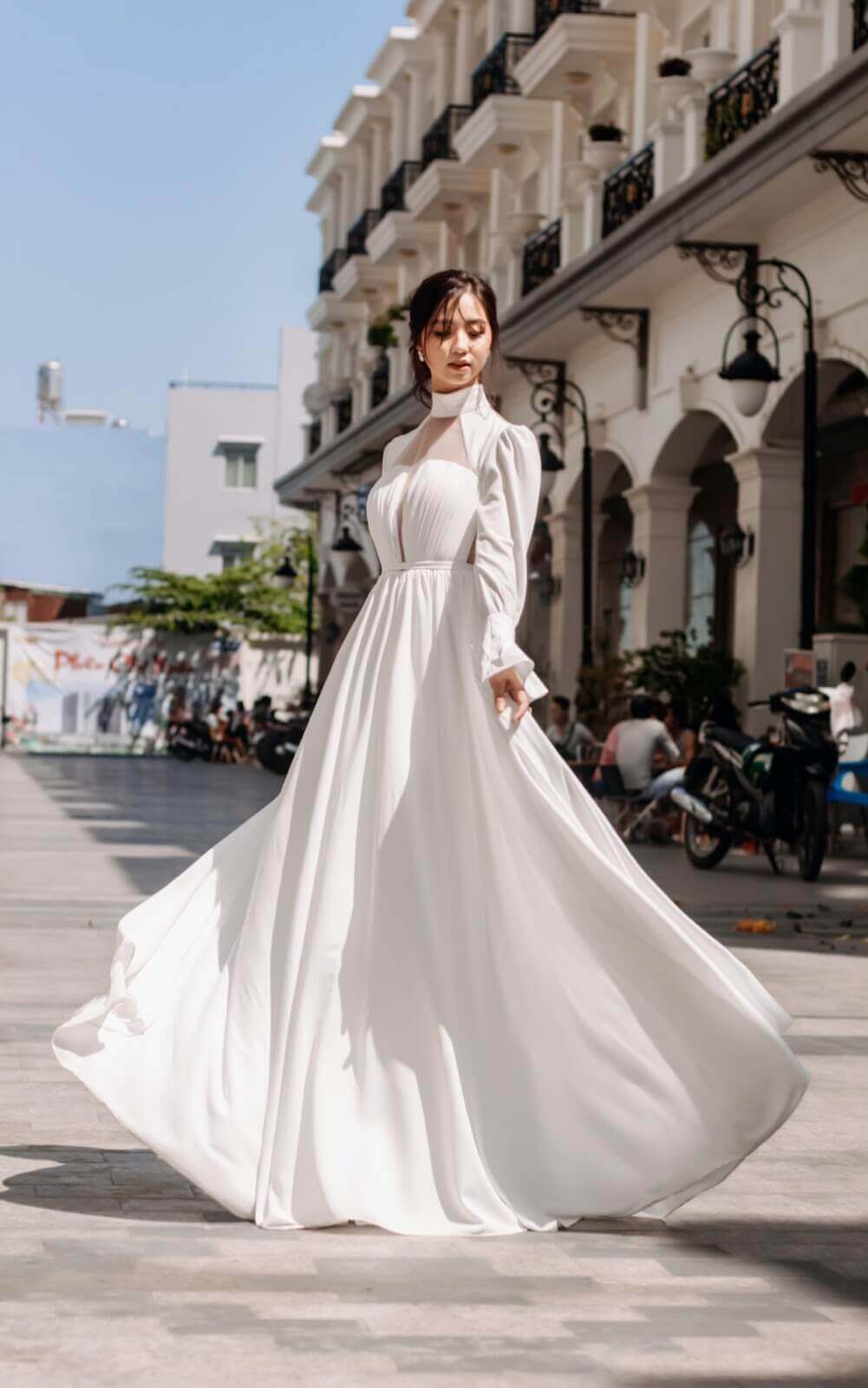 This wedding dress has both a formal and a sexy feel to it. The long sleeve design comes with a high neckline, which reflects the classic beauty. On the other hand, the mix-in see through material makes it hard to move your eyes away. The high split in the dress will definitely draw attention to each of her steps. The material choice helps the A-line dress look smooth and flattering.  
Crystal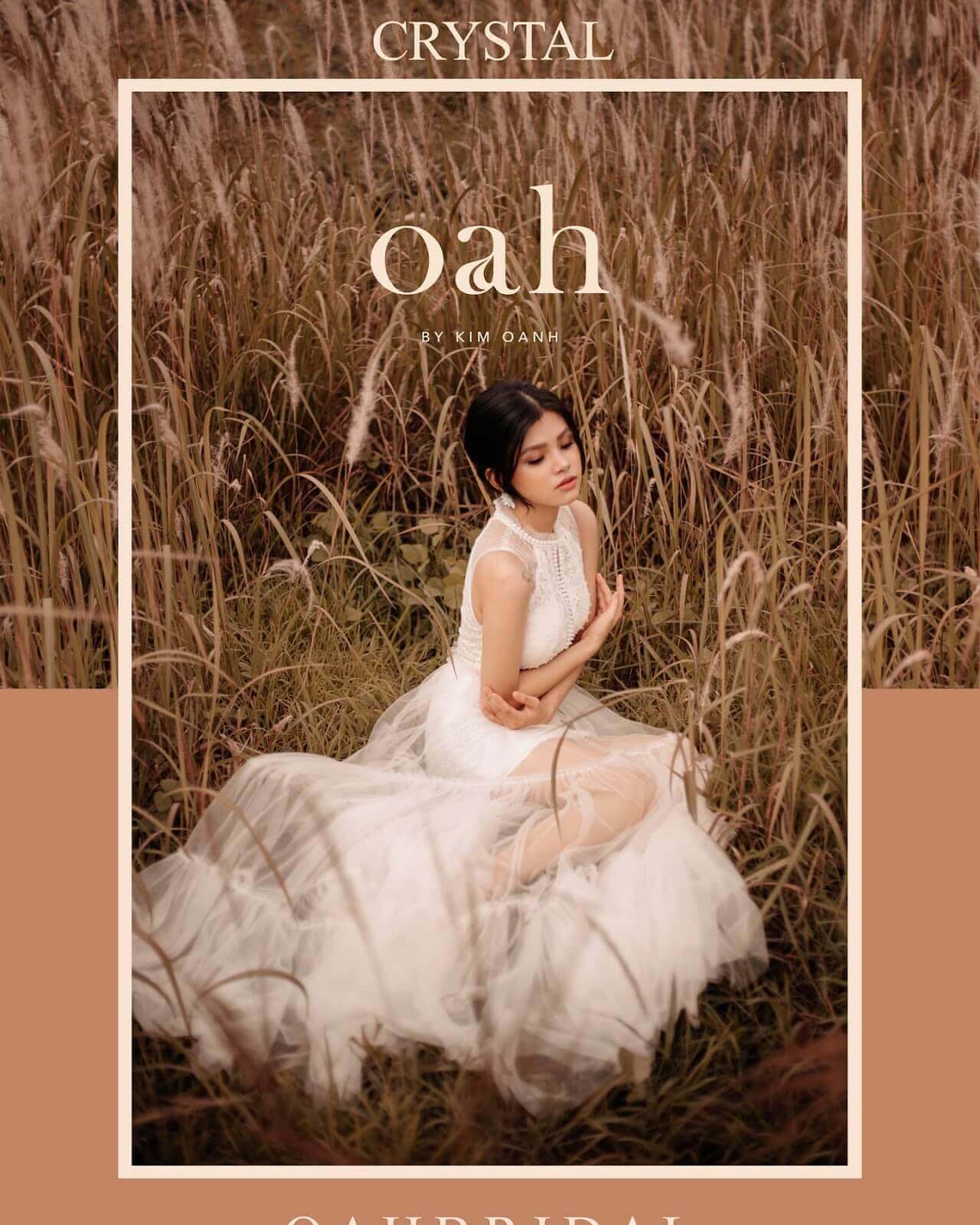 If you're looking for a modern chic wedding dress, Crystal is the one for you. This delightful wedding gown goes beyond traditional style by having a clear divide between the top and the bottom of the dress. The sleeveless top is well-fitted with halter neck design while the bottom is a combination of a short mini-skirt and the sheer outskirt. It can definitely make you look a bit taller while still keeping the traditional silhouette of a floor-length wedding dress.
Lavender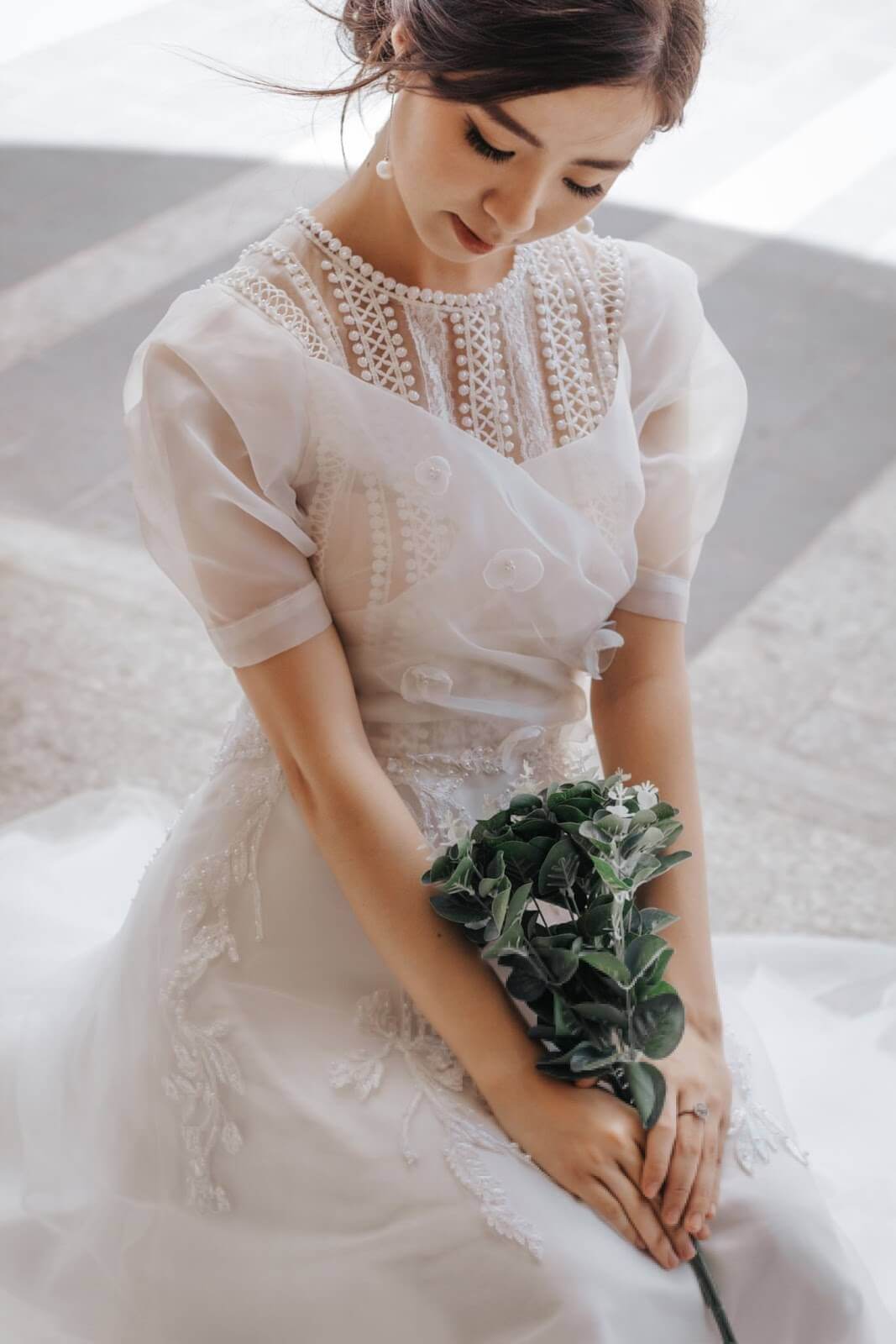 Named after a romantic flower, Lavender is the perfect choice for brides who like an elegant and discreet wedding dress. The basic A-line dress is easy to wear but it doesn't necessarily mean boring. You can find a creative twist on the details such as the puffy pattern on the chest, the flowery details along the waistline. Both contribute to a dreamy feeling of the dress. In addition, the puffy short sleeves choice helps the bride conceal the weakness while promoting their feminine. You can easily take advantage of the flowy silhouette to cover the baby bump if needed. 
La Muse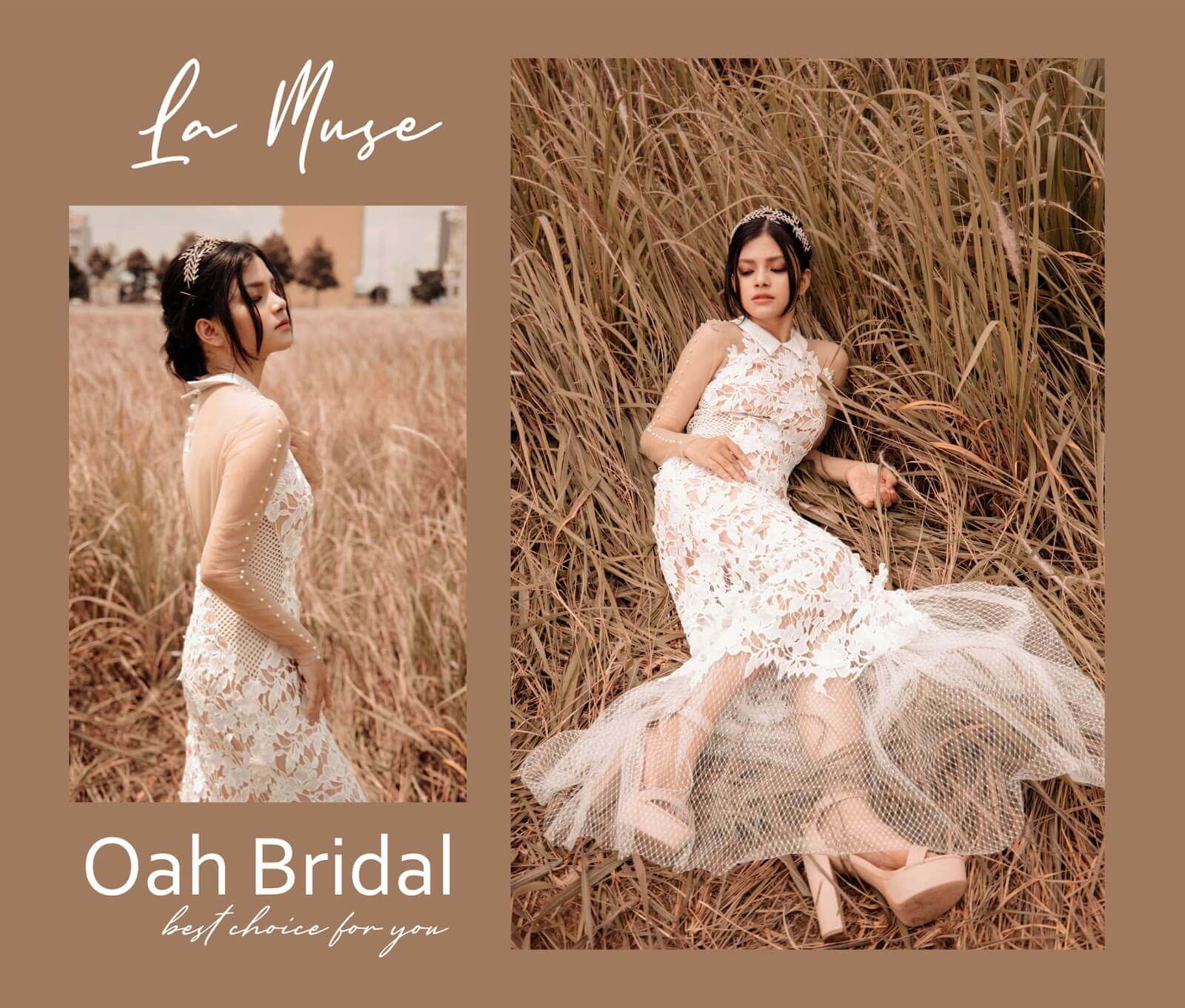 La Muse is a perfect proof that lace can also be simple and elegant. The gorgeous wedding dress has a mix of Bohemian and classic feel to it. The combination of big flower pattern and the mess chiffon is contemporary and liberal. On the other hand, the fake collar along with long sleeves bring out a graceful lady. Both of them come together in this youthful design. In addition, the sheath silhouette shows off your curves and makes you look slimmer. 
Alana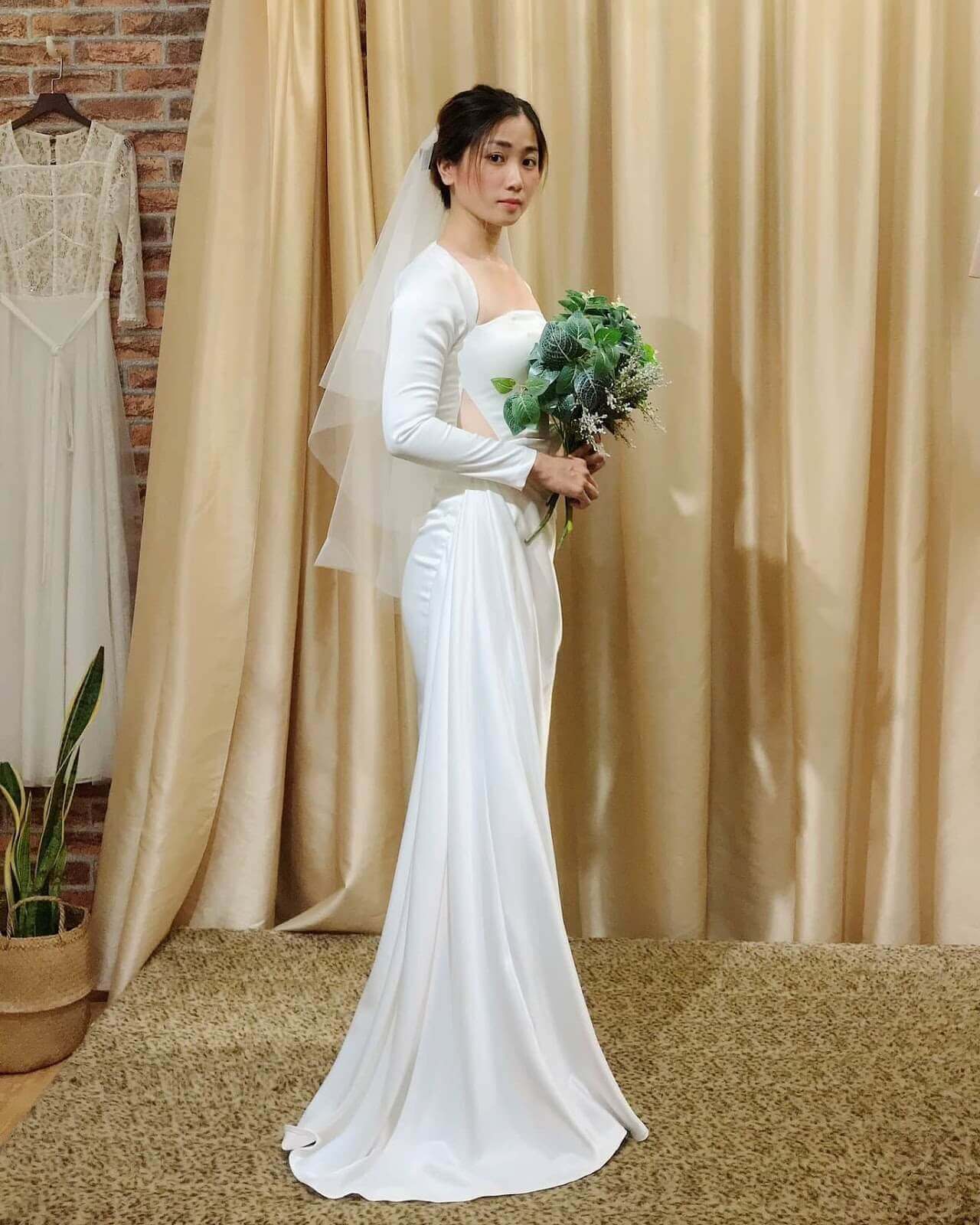 This design manages to get everyone's attention to a plain dress, which is true to the trend for minimal weddings. The deep square neckline and long sleeves resemble an elegant ballerina and is also a great chance for you to show your collarbone. There are triangle cuts on both sides and an asymmetric drape, which bring attention to the waist line. Besides, the mermaid silhouette is not easy to wear but when it fits well, it will show off your curve. If you are looking for a minimalist with some twists, it is hard to say no to this wedding dress.
If you are still in the hunt for your prefect 2020 wedding dress, don't forget to give OAH a try. You won't be disappointed. 

More information about OAH Bridal
Website: oanhdesign.com
Location: 491/39 Huỳnh Văn Bánh, Phường 13, Quận Phú Nhuận, TPHCM
Phone: 0373 30 22 99
Facebook: OAH Bridal