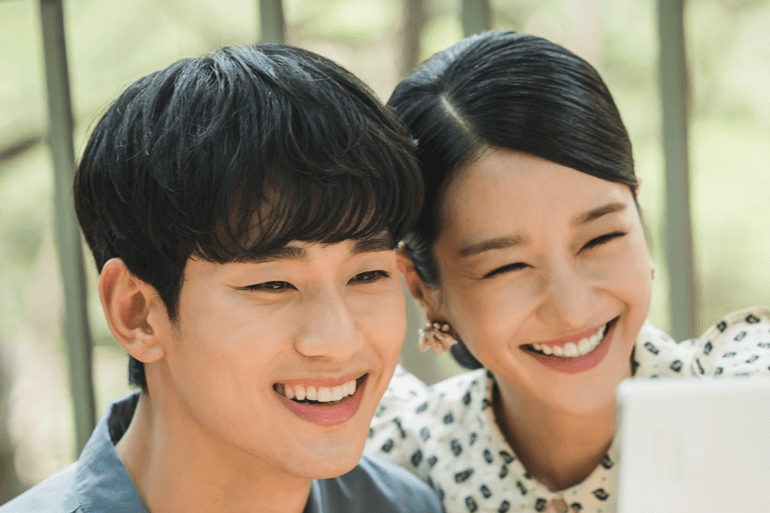 Couples
When A Woman Makes The Moves: 5 Lessons From Psycho But It's Okay 
This summer saw a new style of Korean drama sweeping through the market. Far gone the day of an inactive and fragile main actress. In this new show, Seo Yeo Jin was in the role of Go Moon Yeong, a book author for children, who broke all the normal norms to chase after her crush, Kang Tae, a nurse played by the famous Kim Soo Hyun. She is not like any other female leads that we have been seeing on the Korean drama. Her journey to find love is fascinating and definitely leaves us with some lessons on how women can also make the first moves. 
Glam up!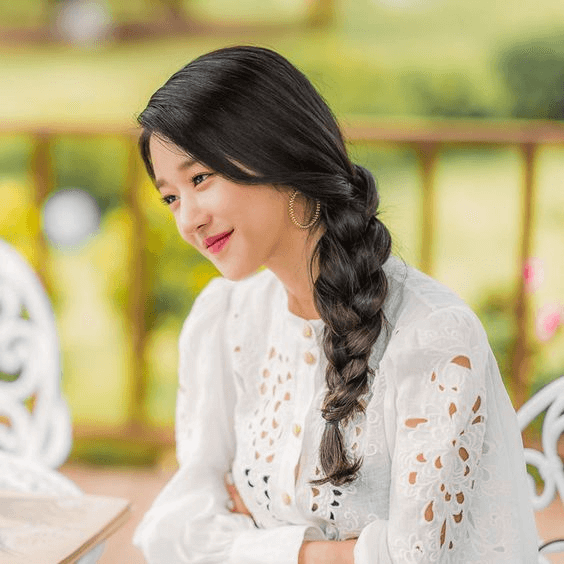 With the main character as a successful children book author, there is no surprise that the whole Psycho but it's okay drama is a fashion show. Go Moon Yeong always shows up in her best self with flawless beauty and amazing choice of outfits, which is a mix between royal Western style and recognizable Korean style. It's hard to understand why Kim Soo Hyun didn't fall for her from the first look! Seriously, she looks great even when she woke up at midnight. All jokes aside, her discipline to always look presentable is a good lesson for all women. You will never know when you will find the one. It can even be in a hospital like in this drama. Consequently, investing in yourself is always the first step to find love. Pamper yourself, choose a good outfit and walk in confident. That will help you capture lots of attention for sure.  
Give him some compliments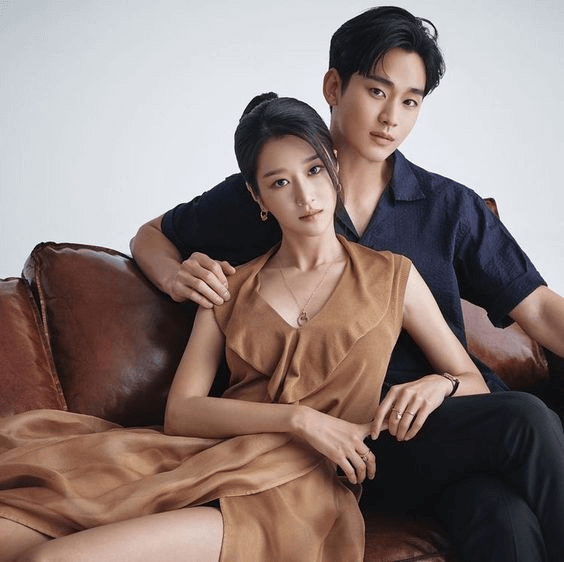 There is no surprise that everyone likes to receive compliments. If you are trying to win someone's heart, show him that you notice his strengths. That will make him happy and build a good impression for yourself. Look at the way Go Moon Yeong does it. She is not shy away from complimenting him from the first time they met. She notices everything from his outfit, his warm voice or even his abs and of course, shows her admiration for them. Well, it might be even hard to not praise when you have a boyfriend like Kim Soo Hyun. However, the lesson stays. Don't keep yourself from giving your crush some compliments. Some women like to act cool and thus, rarely give their significant others the credit that they deserve. Instead of doing that, choose your words and timing wisely and see how they work out.  
Show your emotions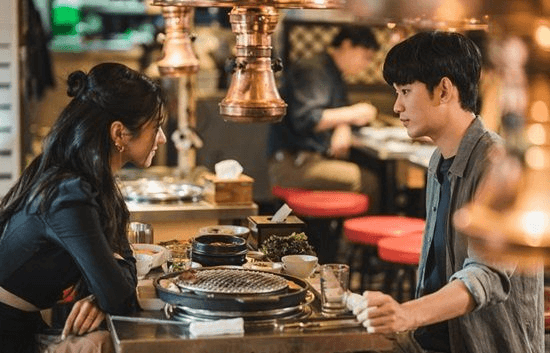 In the Psycho but it's okay drama, Go Moon Yeong seems to be cold and hard to read to many people. Surprisingly, the same person is not shy from showing her love to Kang Tae. She always verbalizes her affection to him. It can start from very common things like "I love you" to the very shameless conversation when she said "I want you" to him. While you don't really need to go that far to display your love, it is always helpful to show your emotions. Whether you are chasing after someone or being in a relationship, telling them how you feel about them will always work its magic. If you want to make a move but still hesitant to confess, the relationship can slip away from you. 
Find opportunities to show up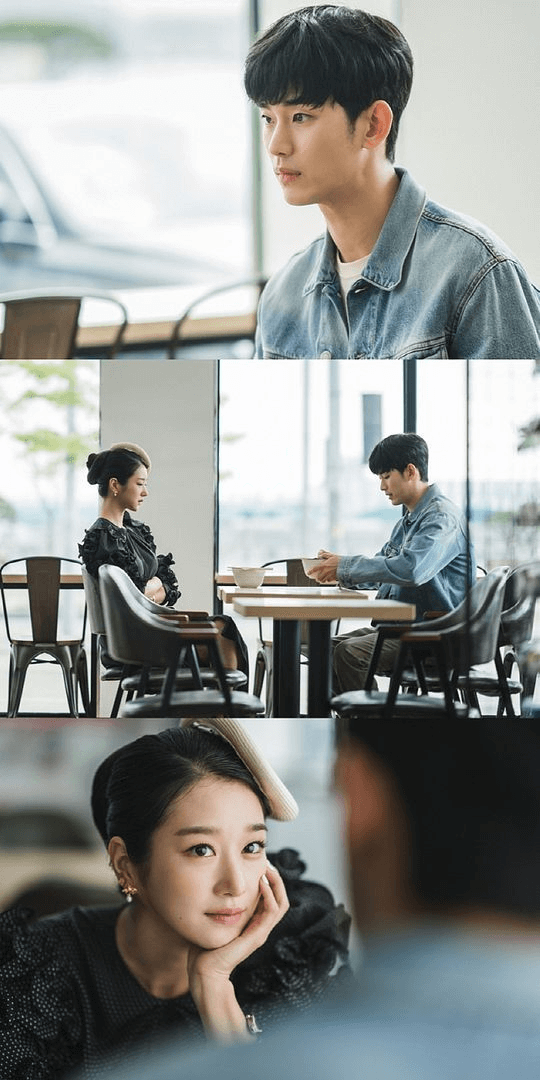 Go Moon Yeong passionately makes all the first moves right after she met Kang Tae the first time in this drama. Why? She is not shy from chasing after the person she likes. Consequently, she utilizes all the chances she has to appear in front of him and get his notices. She even accepts to attend a book reading event in the hospital when she is not a big fan of it herself. She invites him and his brother to join her and live in the same house when they need it. She also asks him out and has a fun date at romantic locations. He did reject her the first time but she still came back at it as if nothing happened. That was lots of effort. However, if you want to seize your chance, it makes sense that you should actively appear in front of the person you like. The more you show up, the more chance you will get noticed and create a good memory. Don't be shy and just keep waiting since that might mean your relationship will never happen.
Pay attention to people around him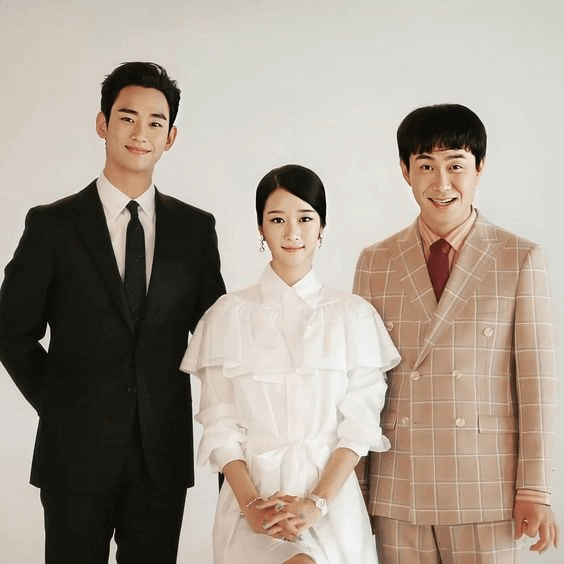 One trick that you can easily pick up from Go Moon Yeong is to leverage the relationship between your crush and people around him. In the drama, she quickly noticed his brother who has significant influence on her crush, Sang Tae, is also her big fan. As a result, she tried to build a friendly relationship with his brother and get to Kang Tae through him. On the other hand, the smart lady also picked up the hint between Kang Tae and Nam Joo Ri and prevented it from going any further. She tried to show her authority to discourage the competitor. These tips are important, especially if you have such a hot boyfriend like Kim Soo Hyun. There are many people who can affect your relationship such as his family, friends, coworker, etc… Understanding the power in these relationships and leveraging them smartly will be beneficial. It is not only helpful for you to maintain a good relationship with your significant other but also shows him your social skills and thus, score a good point.