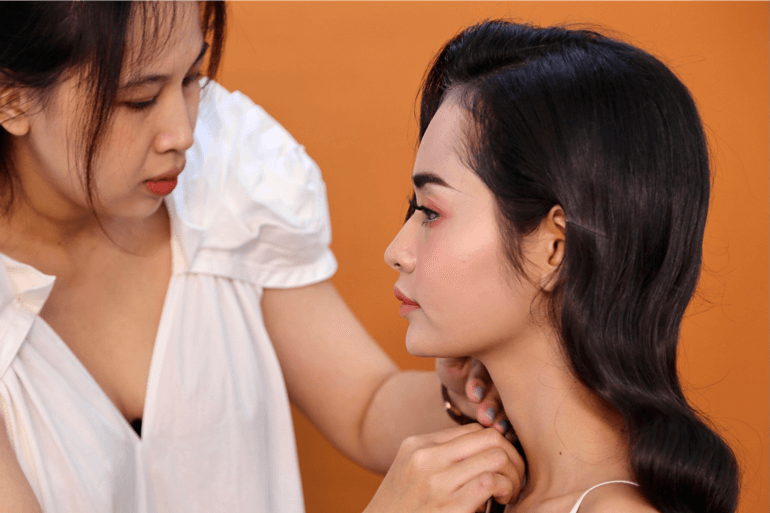 In addition to having a good beauty schedule before your wedding day, you will need the help of a professional makeup artist to make sure you can shine on your big day. A good makeup artist can help turn you into the most beautiful bride by complementing your natural beauty and concealing existing issues. They also give you good advice on your hairstyle and what fits you the best on your wedding day. In order to make your life easier, we have done our research to review bridal make up artists in Ho Chi Minh City. Check out our selected list.
Tips to choose the right makeup artist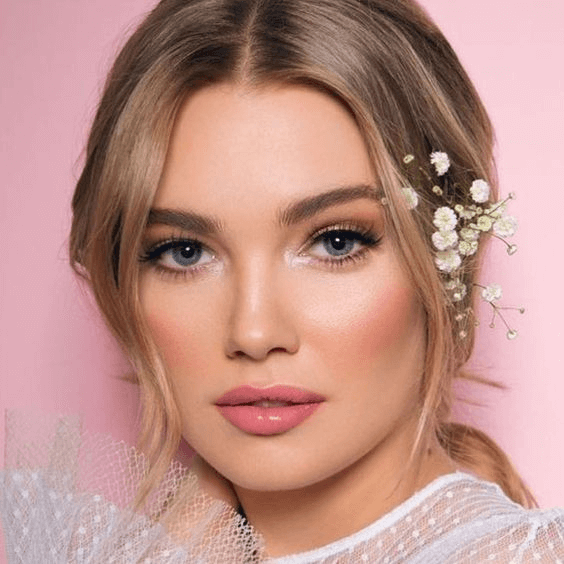 Study the portfolio
Each makeup artist normally has very distinctive styles. You can easily learn this from studying their portfolio and looking at the previous customers. As you go through this process, choose a makeup artist that best suits your expected style. In addition, don't forget to read their previous customer reviews to have a good understanding of their working attitude and quality.
Identify the makeup artists
When you come to a makeup studio, there can be more than one makeup artist that works with clients. The experienced and famous makeup artists can be much harder to book and cost more than the new apprentices. Once you have defined a studio that matches your style, you should contact them as soon as possible to check out different options. Be sure to ask for portfolios of each individual artist instead of the group one. The beautiful online images and good bridal makeup reviews that you have seen might be from the expert. Your result can be significantly different if you didn't get that right person. It is important to do your research carefully.
Do a trial makeup
A trial session will likely cost the same as the actual day. If you have the time and budget, it is always good to schedule a trial makeup session with your selected artist before the big day. This is a good opportunity to understand their work and define if they meet your expectations. In case there are issues, you should communicate them with your makeup artists or reconsider your choice.
Discuss your expectation
You should make sure your makeup artist understands your wedding visions. In addition to other elements of your wedding day such as the stationeries and wedding cake, your look contributes greatly to the wedding theme. Makeup plays an important role in this process. As a result, you should provide your makeup artist with information about your day such as your wedding dress, decorations, overall vision, etc.. so that they can coordinate their work. Setting the right expectation is important as well. The main goal is to match your makeup with your wedding outfit. If you are hoping for the layout to stay longer and match your wedding lingeries as well, you should let them know in advance.
Recommended makeup artists in Ho Chi Minh City
1. ChipMakeup-academy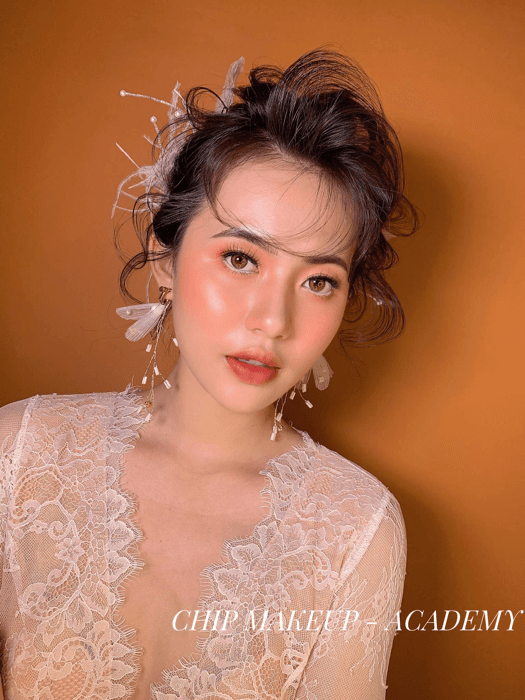 Chip Makeup Academy is known for their dedication and work ethic toward their clients. Brides who want to have a Korean-style layout with the smooth and "transparent" foundation can rely on this make up artist. She has great skills and is very passionate about her work. Beside the makeup service for clients, Chip Makeup Academy also offers training programs for aspiring makeup artists and hairstylists.

Additional information
Address: 150/42 Đặng Văn Ngữ, Ward 14, Phu Nhuan District, Ho Chi Minh City
Contact number: 0907 288 226 or 0982 189 182
Facebook: Chip Makeup Academy

2. NA Makeup Academy
NA Makeup Academy received lots of compliments for providing great customer experience for their brides. Their main style is a sweet girl-next-door look, which fits well with the typical feminie brides. NA MAkeup Academy has been around for a long time so their staff are very experienced. They gain trust from the bride's community in Ho Chi Minh City. 

Additional information
Address: 220/18 Hồ Văn Huê; F.9; Q.Phú Nhuận, Ho Chi Minh City
Contact number: 0902 334 225
Website: namakeup.vn

3. Yuri MakeUp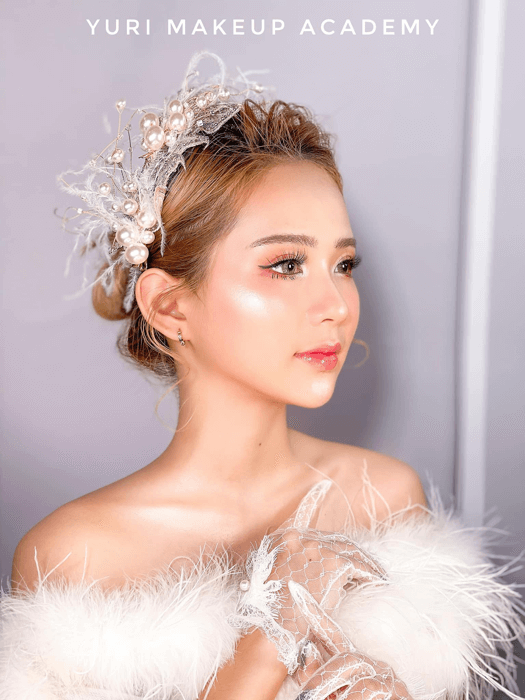 Yuri Makeup is a reputable wedding makeup studio in Ho Chi Minh City. The strength of this provider is their focus on brides' eyes. They put great effort in eye makeup and bring out the blink. In addition, brides also like their attentive work on the foundation, which helps create a shiny and smooth effect on the skin. These are very important parts in bridal makeup, especially in hot weather like Ho Chi Minh City. 

Additional information
Address: 283/47 Cách Mạng Tháng 8, Ward 12, District 10, Hồ Chí Minh City
Contact number: 0937 23 25 23 or 0936 033 233
Facebook: Yuri Makeup

4. VANI Makeup & Bridal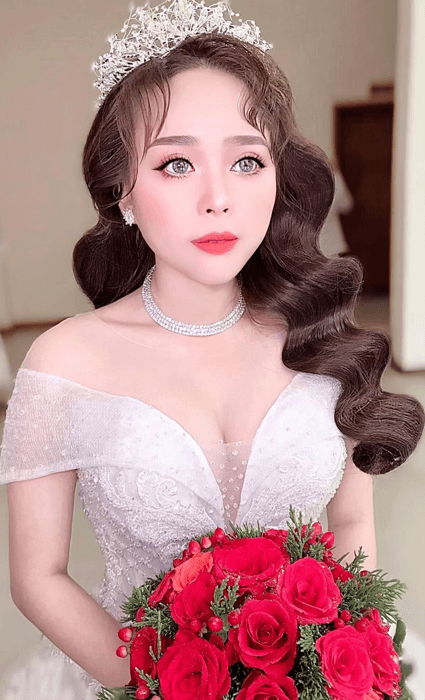 VANI has very flexible styles to match different bridal outfits. Whether you want to go with the traditional Ao dai or the big Western ball gown, this makeup studio has something to offer. They pay attention to small details to recognize your strengths and weaknesses. In addition, VANI's price is fairly reasonable for the high quality service that you can expect. This studio is among the favorites in Saigon

Additional information
Address: 160 Nguyễn Gia Trí, Ward 25, District Bình Thạnh, Ho Chi Minh City
Contact number: 096 960 36 83
Facebook: Van Nguyen VANI

5. Louis Makeup Academy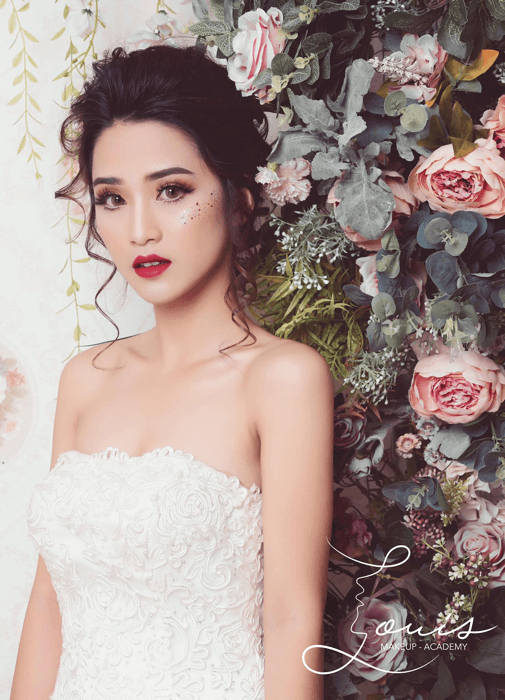 Louis is a trusted brand for brides in Ho Chi Minh City. She has been trained in the most iconic locations around Asia such as Bangkok, Singapore and Seoul, where she gained recognition for her dedication and skills. Her signature style is also influenced by the Asian tastes with a focus on smooth-looking foundation, known as the Radiance skin, and red lipstick. Brides also love working with her due to her choice of using branded cosmetics, which put you at ease if you have sensitive skin. Besides doing the makeup on her own, Louis also trains hundreds of makeup artists through her courses and academy.

Additional information
Address: 22 Hoa Dao, Ward 2, Phu Nhuan District, Ho Chi Minh City
Contact number: 0905 399 488 or 1900 986 809
Website: Louis Makeup Academy

6. Tani Tran Makeup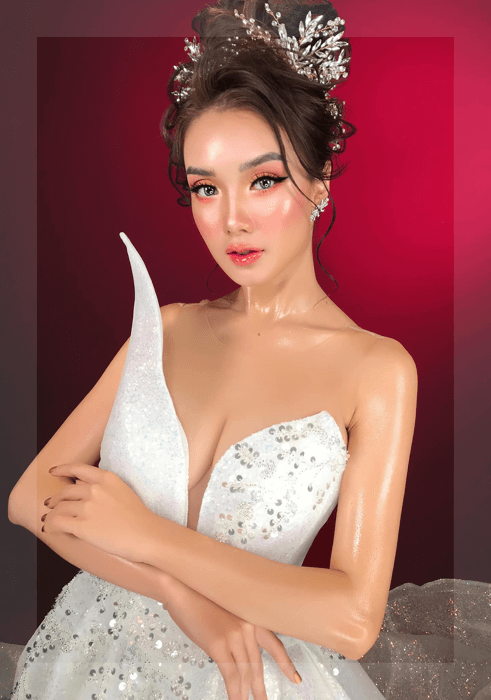 Tani Tran Makeup is the destination for brides who dare to be different. Their styles are very impressive with great use of bold colors and glitter. It is more on the Western style than the typical Asian one in town. In addition, they follow the newest trend in the market and quickly apply those to their portfolio. What their clients like the most is the good makeup layout, that complement the existing strength of the brides. 

Additional information
Address: 611/93 Điện Biên Phủ, Ward 1, District 3, Ho Chi Minh City
Contact number: 090 875 33 23
Facebook: Tani Tran Make Up