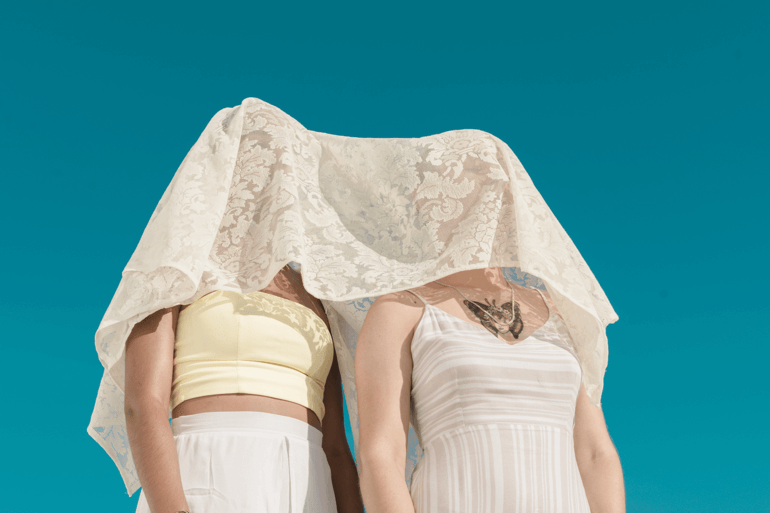 Couples
9 ways to reduce stress when dealing with wedding planning
The period from engagement to wedding can be challenging to many couples. You have to handle a lot of wedding tasks while combating the stress from them. Let's look at a few methods that you can use to reduce stress and have a better wedding planning experience.
Acknowledge your stress
Don't try to hide your stress from yourself. It is absolutely OK to feel stressed when you are planning your wedding. There is no need to fight against the moment that you feel exhausted from your hectic wedding workload. Instead, it is time to take a deep breath and acknowledge its existence. When you understand your feelings, you will deal with them better.  If the feeling keeps coming back, you can learn to identify it and separate from other feelings that you have. Ask yourself whether you are just physically tired or you are emotionally drained from your stress. That is the first step to cope with your wedding stress.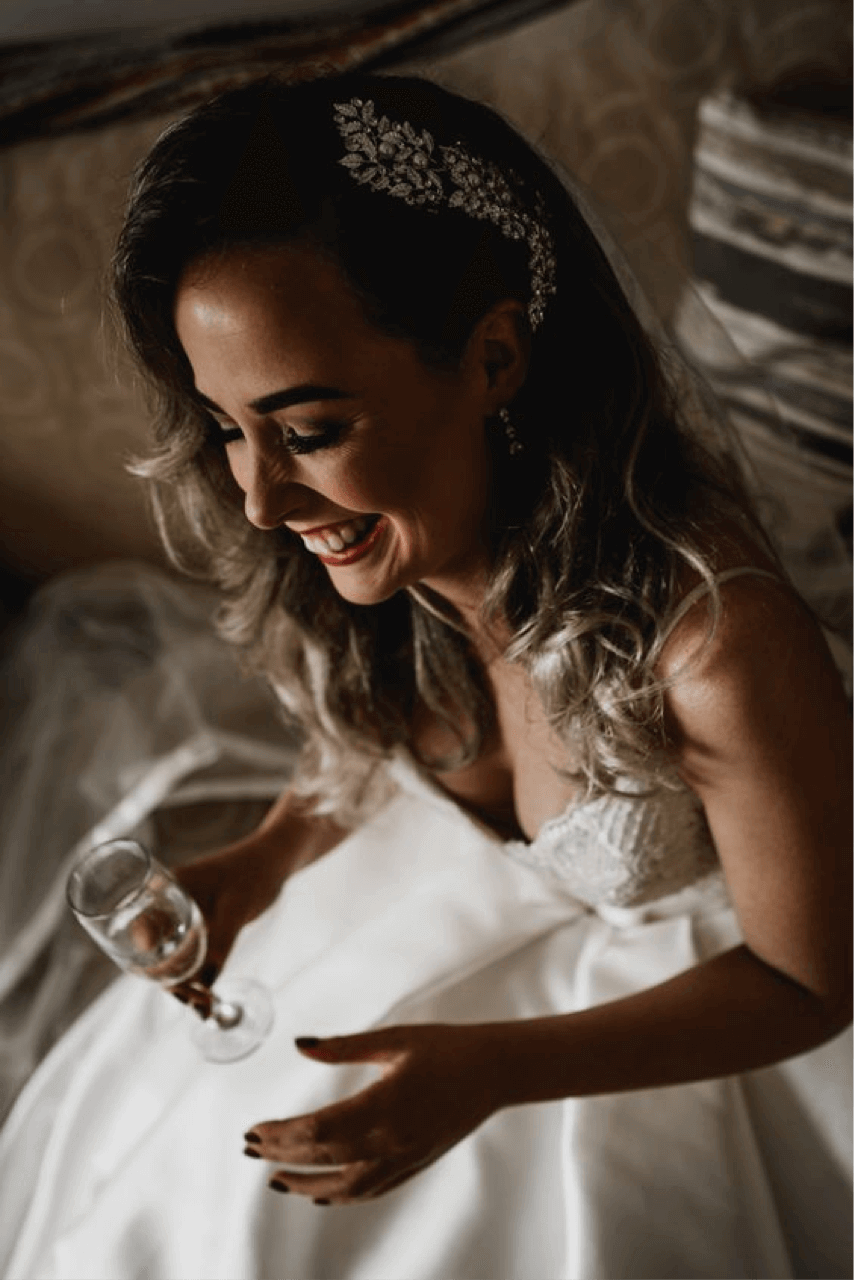 Take a break from your wedding plan
You should build-in some break time as you plan your wedding. Those times are even more important when you are feeling stressed. First, if you don't feel good about the plan, it is hard to make the right decisions. You might need to come back to it later. Second, constantly working on the same task can increase your stress. No matter how much you love doing it, things can be boring and you are worn out. It will decrease your productivity. You can break from your wedding plan, do some other activities and come back to it later. Find something that you like or learn some new skills too. By doing so, you will be able to refresh your mind and have new ideas for your wedding. 
Discuss the problem
If you feel overwhelmed by the plan wedding, you should discuss it with another person. They might not have the solution for your problem but they can lend you an ear. Venting out your stress and displaying your emotions can help you feel better. At the same time, it gives people around you a sign that you are already stressed so that they can refrain from adding to it. If there is a specific person who caused your stress, it is time to talk to them about it. There is no need to bear it yourself or hide your emotion. People might not notice the result of their unintentional actions. If things got too serious, you could consider talking to a therapist. Their experience will help guide you through the hard time and gain your balance. If you don't feel comfortable talking to close relations, there are many forums on Reddit and Facebook that you can join and discuss the problem. Some people also seek out advice on Quora, the website specialized for user-generated questions and answers.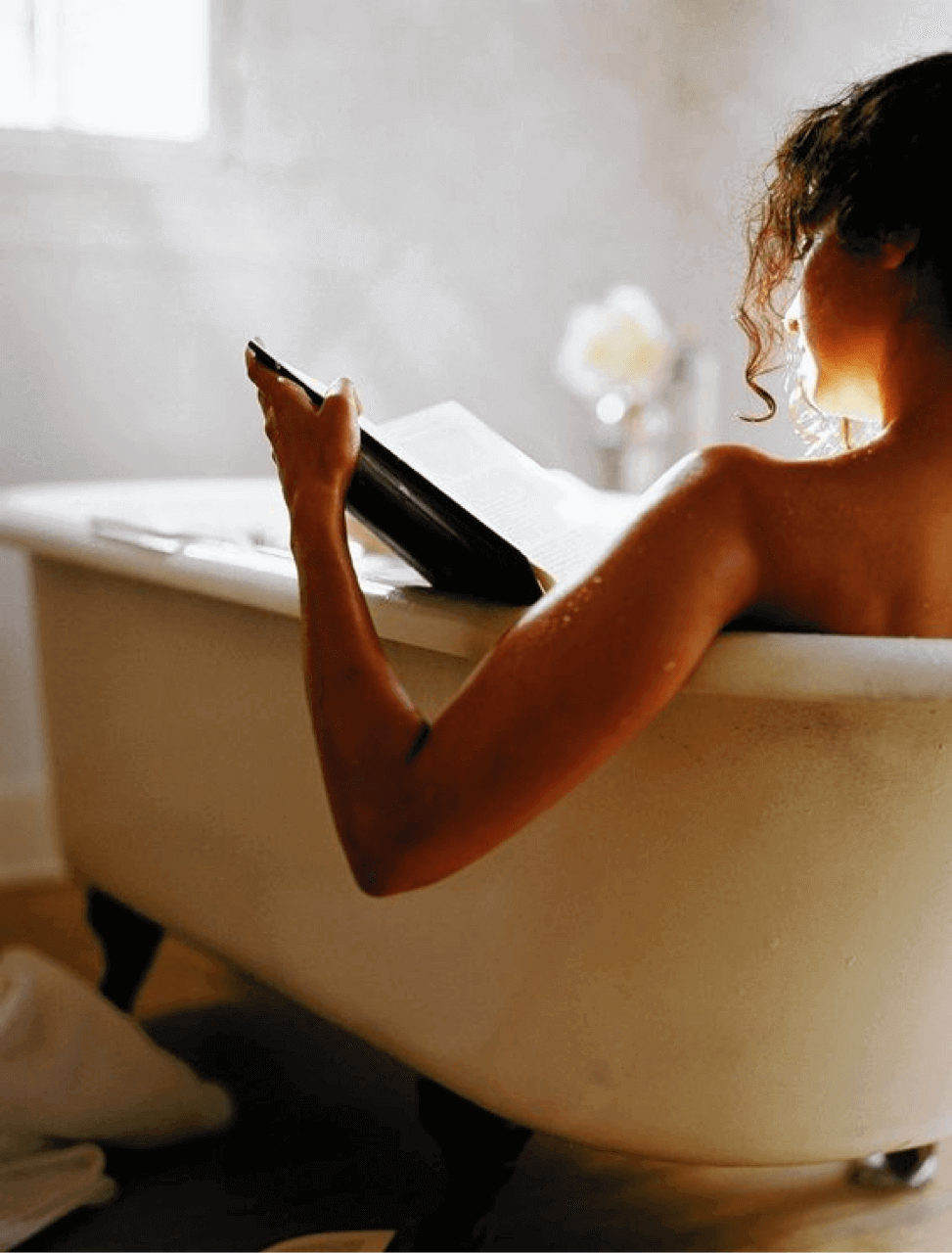 Don't forget your selfcare
As a coming bride or groom, it is important to take good care of yourself during the planning period. If you feel too stressed, take an opportunity to pamper yourself with an activity that makes you happy. It can be a shopping time, a spa treatment or simply a good bath. Those will take your mind off the planning and give you a motivation boost. If you are a social person, you can get together with your friends. Tell them about your stress and get some advice from them. It is fine to treat yourself for the stressful wedding plan. Taking good care of your mental health is equally important to your physical self. You might want to try meditation or yoga, which can calm your mind. There are various self-meditation applications such as Calm and Savello if you can't find time to participate in a class. 
Have clear boundaries
The wedding can be a complicated topic as it involves not only you as a couple but also your two families and other wedding parties. Everyone might feel like they have rights to contribute and comment on every topic. It is useful to set a clear boundary early on with the stakeholders when you start your wedding plan. Let them know as much as you appreciate their good intentions, the wedding is yours and you can have the final decision. For example: you might want to discuss the wedding dress options with your mom or friends. However, don't let their preference get in your way of choosing your favorite dress. If they overstepped a boundary, a friendly reminder normally does the job. Having an understanding and supportive partner will definitely help as well.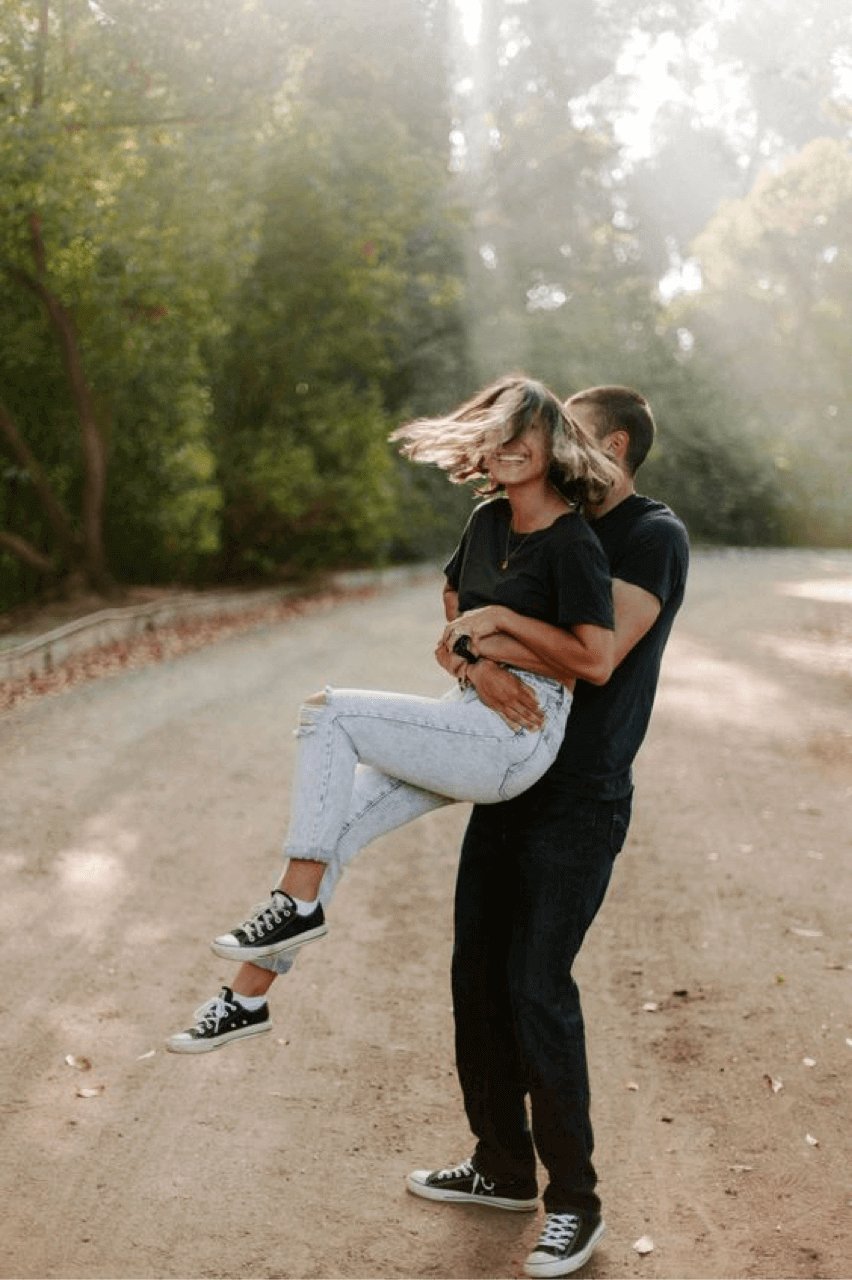 Go on a date
The wedding plan can take up to a whole year. Don't forget to spend those time building your relationship with your significant other too. Some spontaneous dates can also help ease your situation. Some couples choose to set specific day for date night, in which they just enjoy themselves and not discuss the wedding related topics. You can even consider going on a short trip during the planning time to get a change of context. Those relaxing moments can give you a break while continuing to create a strong bond between you and your partner. It is a good habit to have even after you are married.  
Let go of small items
When you plan your wedding, unexpected things might happen. The vendor might not have all the options you wanted or the printing is a bit off color. Those moments will likely stress you out. Sometimes, it is good to accept that there is no perfect solution. You should have your priority list for wedding items and focus on the necessities. If small items go wrong, it might be better to let them go. Being a perfectionist is good but it also contributes greatly to your stress. As much as you want to have a perfect wedding as you imagined, it can't happen if the bride doesn't feel happy about it. Beauty is in the eyes of the beholder. If you relax and feel happy, your wedding will be much better.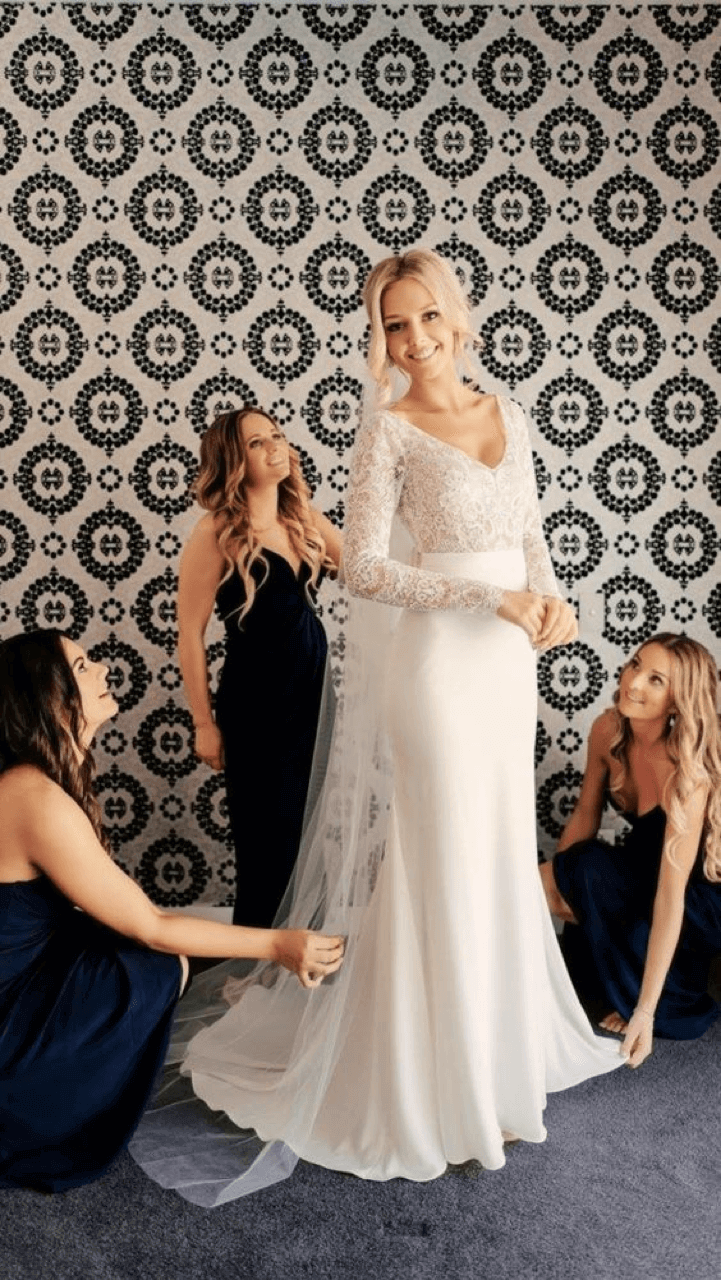 Ask for help
Task delegation can be useful as you plan your wedding. Instead of trying to cover all the tasks, you should reach out to close relationships like your partner, family and friends to get support. Most people are happy to help out if their time allows. You can rely on others for working on small tasks and only make the final decision or provide opinions if needed. As you use others' help, it will be helpful to have a clear wedding checklist and a method to keep up with your wedding milestones. If you run out of resources, hiring a professional can be a good option. You can find wedding planners and vendors who can bring your ideas to life. This method will cut you a break and allow you to focus on more important tasks in your wedding plan.  
Remember your purpose
When things go sour, it is easy to blame it on others and think about quitting. Your partner might not be punctual and attentive on the wedding plan tasks. You might feel like you could not overcome these overwhelming fears. Sometimes one thing leads to another and you just want to give up on this whole marriage. In those moments, you can always go back to the first happy moment when you said yes and reflect on the reasons for it. Why did you decide to build a life together? Let's try to recall the happy moments as well as the challenges that you had been able to overcome as a couple. Go back to your photos or videos of those happy moments. They will give you more strength to tackle your current issues and continue with your wedding plan.